Last winter, Consort Design opened in Los Angeles and immediately became my favorite local resource for unique furniture and decor. (Remember when I shared photos of the store?) One of the things I love most about the store is the way art is integrated so seamlessly into the mix. Proprietors Mat and Brandon select an impeccable combination of paintings, photos, illustrations, and sculpture that not only completes the space, but that takes it to a whole new level!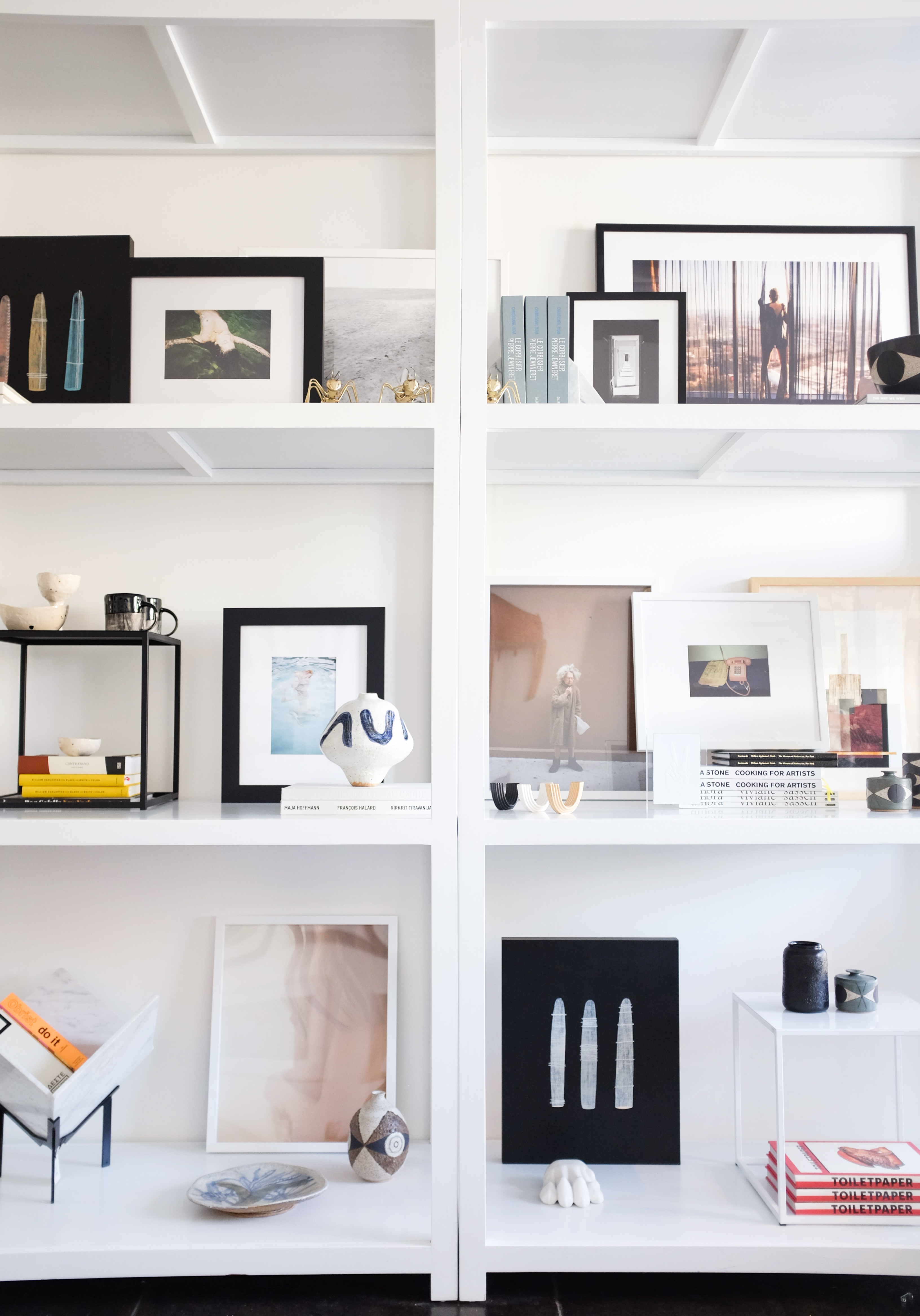 So it was a match made in heaven when Consort announced that they've teamed up with Tappan Collective, one of the art world's most authoritative resources for shopping fine art. The result of the collaboration is an 8-week exhibition at Consort's Melrose Avenue HQ, featuring pieces from the Tappan catalog displayed amongst the drool-worthy homewares in the store. They're calling the partnership Consort Loves Tappan, and it's basically like Curation 101 for us armchair decorators.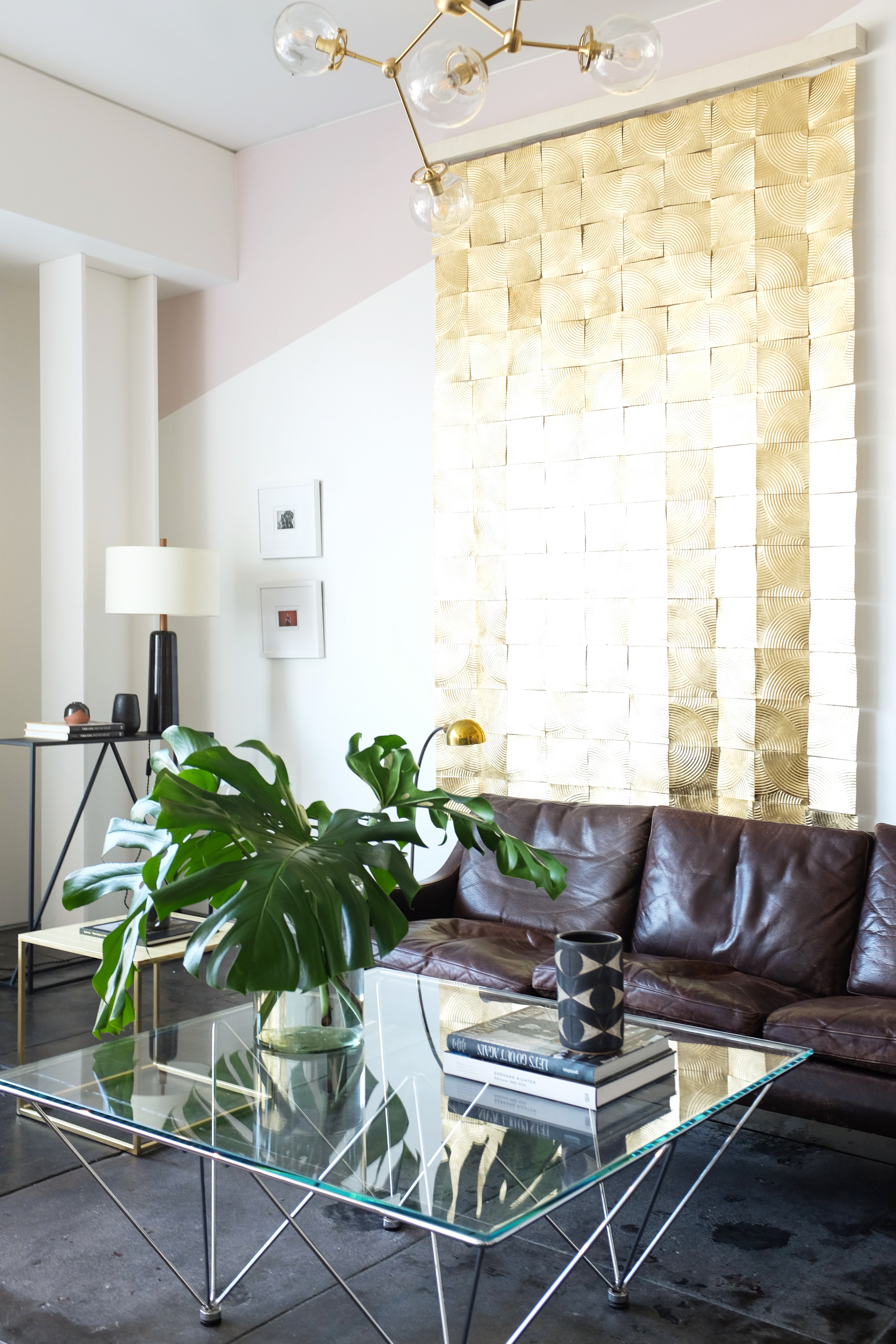 There are lessons in choosing and displaying art for every taste, from the maximalist art-laden shelfie to the restrained gallery wall. Black and whites mingle with full-color, and all different frame styles abound. I'm not sure what I love more: the eclectic vintage furnishings and handmade curios, the eye-catching and thought-provoking art (which is also for sale on the Consort website), or the way it all plays together so effortlessly. It's a symbiosis that's summed up perfectly by Tappan founder Chelsea Neman: "Art and design are different genes in the same family and one cannot exist without the other." Here, here!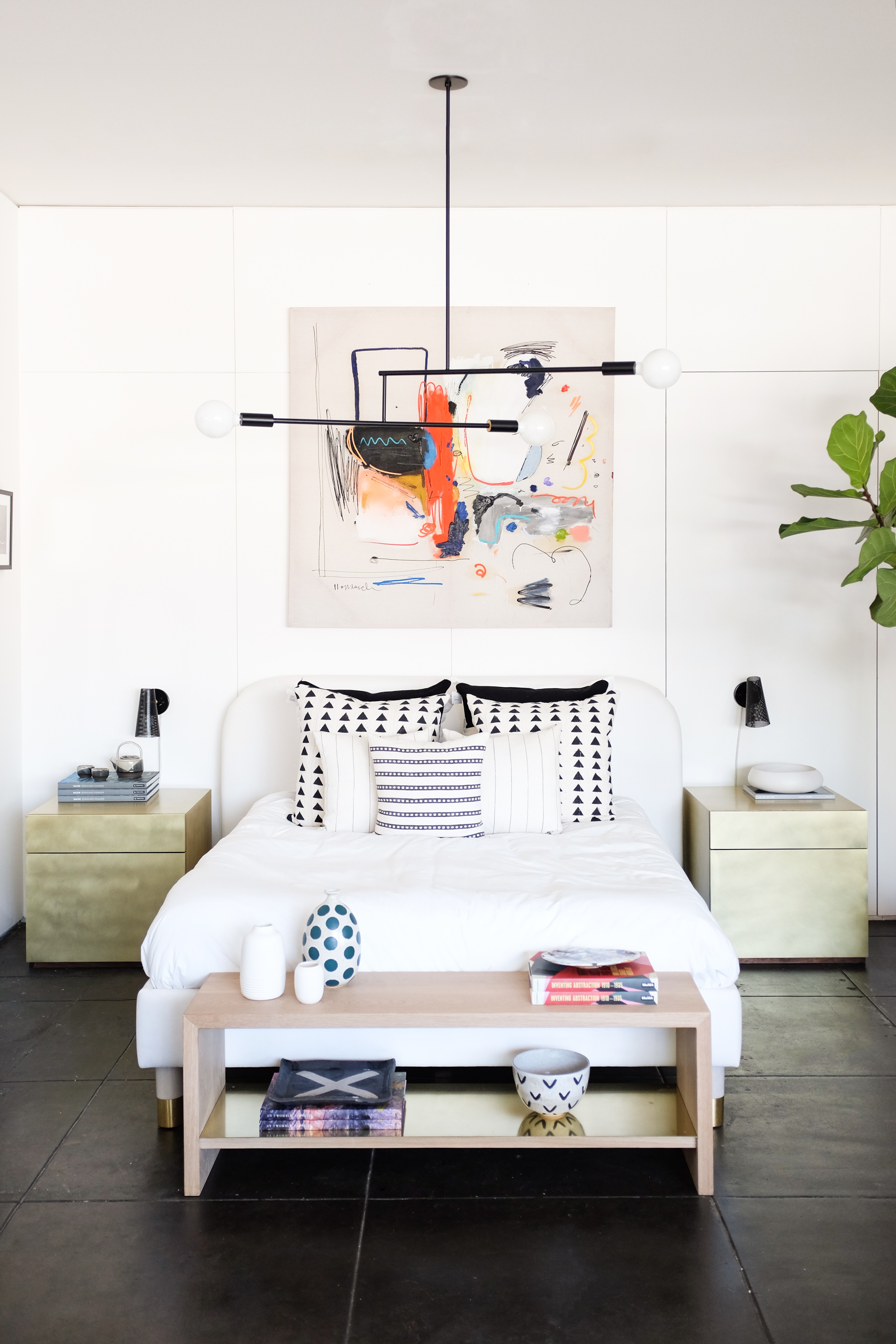 Photos courtesy of Consort Design.