Happy Friday, everyone! Just in time for some weekend style inspiration, I've got another post in my Science of Fashion series with Catherine of The Life Styled! One of my hands-down most important closet staples for any season is a perfect white button down, and I've got a few that I rotate with my favorite jeans for fall. But the combo can start to feel a little one-note, and if I'm not intentional about getting outside the box, my white shirt starts to feel more like a uniform than a fashion statement. So Catherine and I set out to explore a couple ways to get creative with a white button down for fall!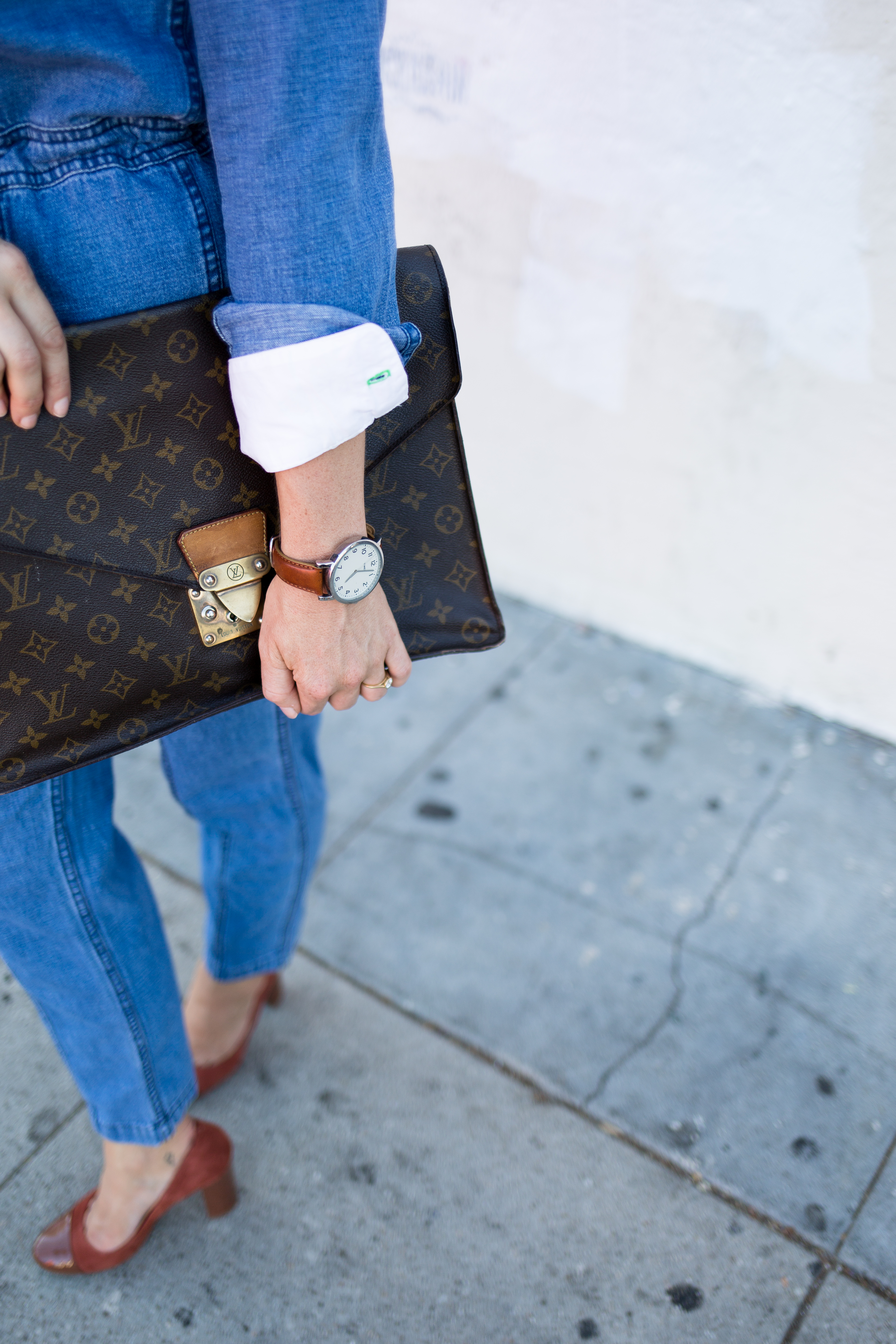 The white shirt in question is by EIGHT + SAND, a new made-in-America fashion label whose focus is impeccable fit and detailed craftsmanship. The cut on this particular white shirt is infinitely flattering, just oversized enough to wear on its own but also slim enough through the shoulders and sleeves to layer beneath other pieces. Which makes it ideal for putting a twist on the denim jumpsuit I've had hanging in my closet since August! Each piece on its own is simple and straightforward, but combined they have strike a harmonious note of elevated casual. The combo sets the scene for a relaxed day at the office or a lingering weekend brunch.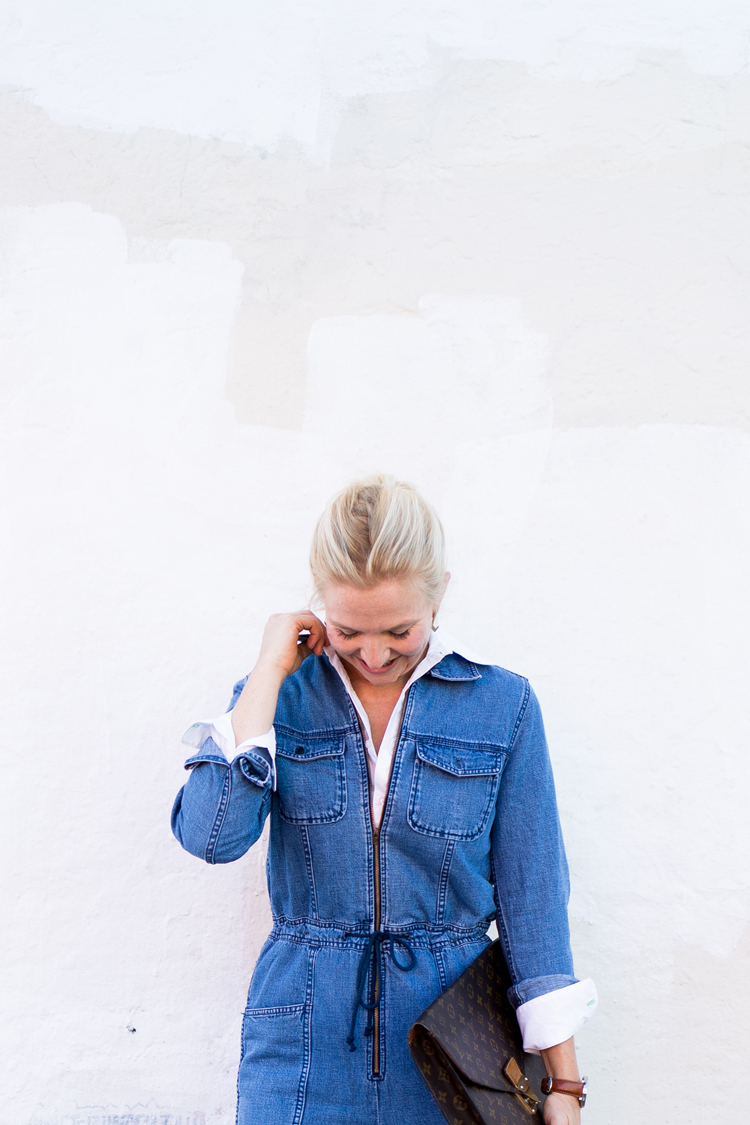 Inspired by the outfit's figure-hugging silhouette and utilitarian detailing, Catherine and I chose accessories with a ladylike tomboy vibe—like leg-lengthening suede pumps, a leather men's watch, and a vintage attache clutch. The palette of rust, cognac, and caramel brings a 70's vibe that's in keeping with the sensibility of the jumpsuit but that also strikes a classic and timeless note. And even though I styled the look to help me bust out of my standard white shirt and jeans uniform, I love it so much that it just might become my new uniform!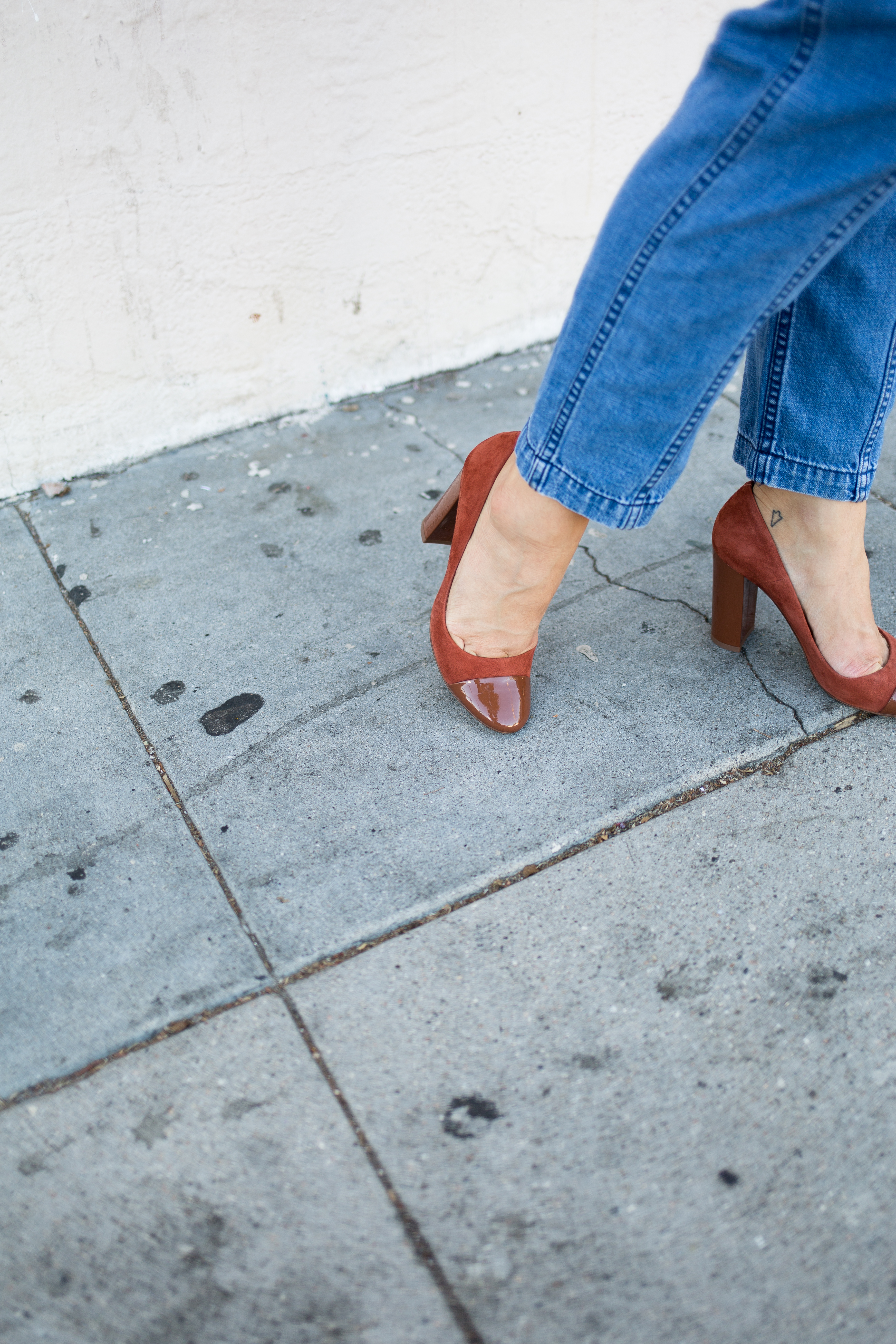 Shopping Guide: 1. Eight and Sand White Button Down 2. Madewell x goop Denim Jumpsuit 3. J. Crew Suede Pumps 4. Louis Vuitton Attache, Vintage 5. Noonday Collection Gold and Horn Earrings 6. Timex Weekender Watch Photography: Joanne Pio Styling: Catherine Sheppard of The Life Styled