Two weekends ago I was treated to a seriously magical day in the mountains above Malibu. The occasion? The celebration of Sunset Magazine's new book, Camp Sunset, which is a humble yet beautifully bound little volume packed full of recipes, guidelines, and activities to get the whole family outside and enjoying all that Mother Nature has to offer! It's the sort of book that makes me so excited to grow my family and take adventures together.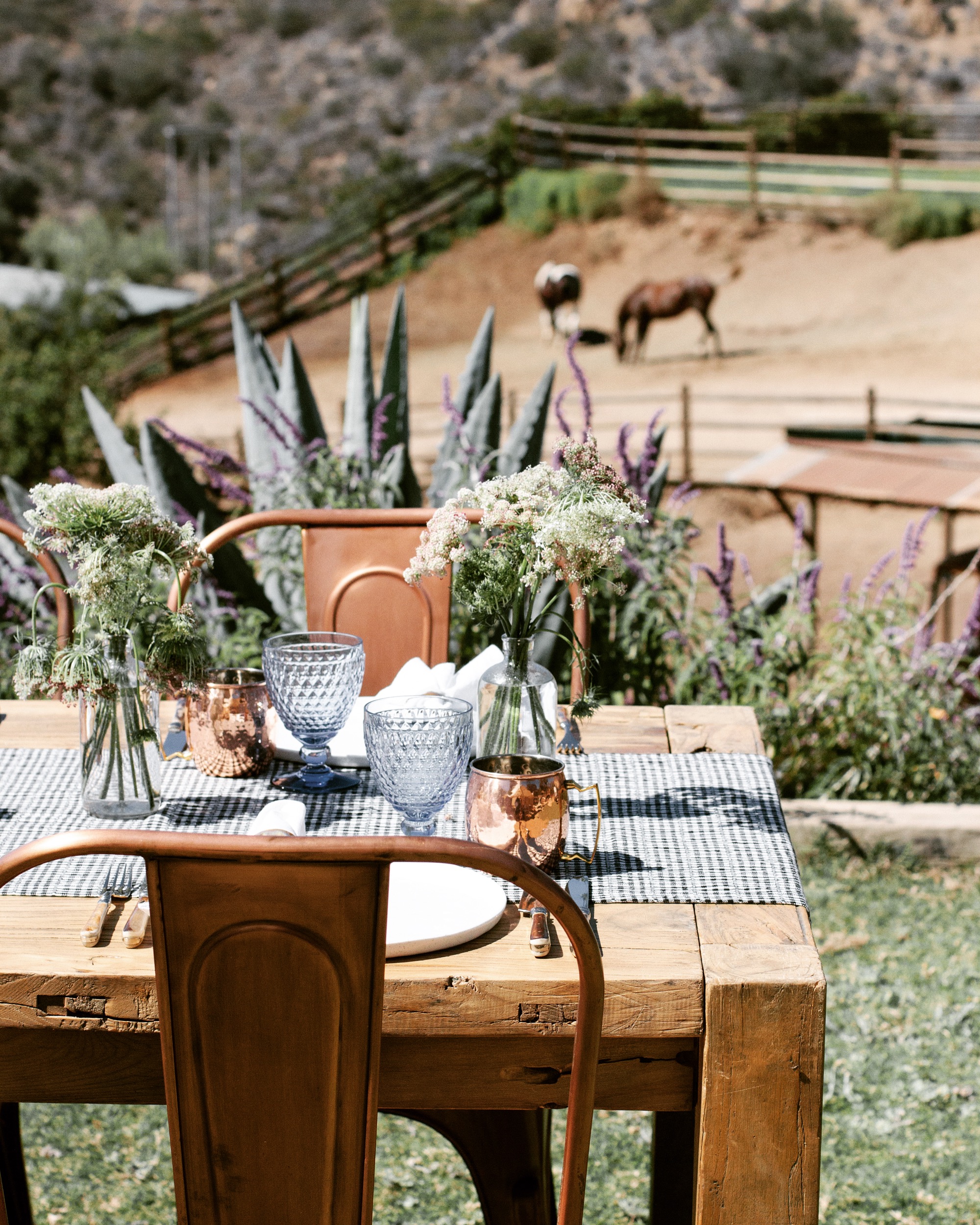 The gathering took the form of a Saturday lunch and craft session hosted not only by Sunset but by TOMS founders Blake and Heather Mycoskie. A few dozen very lucky guests sat down beneath the Indian Summer sunshine to feast on local fare before getting their hands sticky with s'mores and hot glue guns. Reclaimed wood tables dotted the lawn and teepees provided cozy shelter. The entire setup was picture perfect and full of rustic yet chic entertaining inspiration!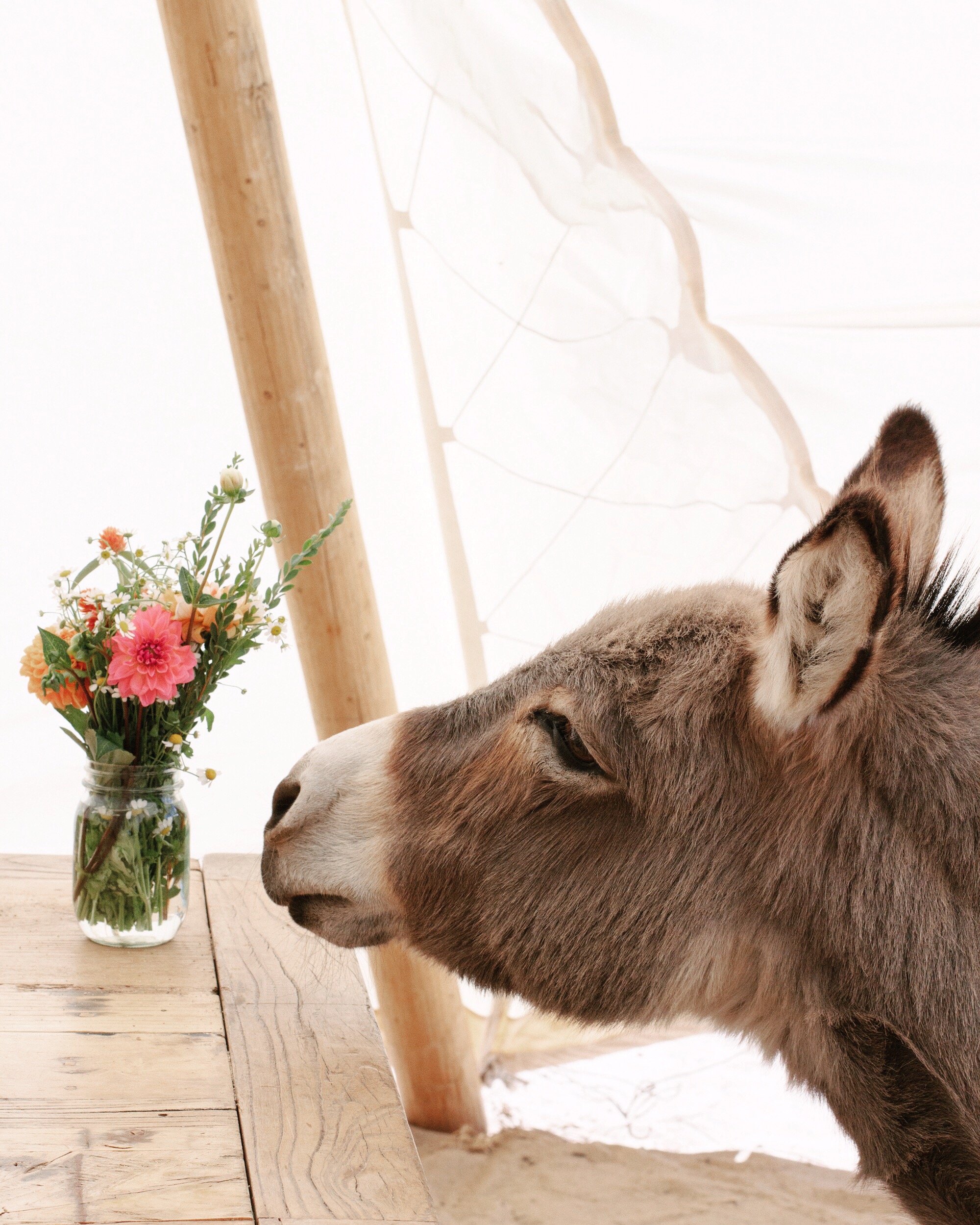 The real star of the show, however, was a mini donkey named Waffles. With his shaggy hair and soulful eyes, he stole the hearts of everyone assembled. Waffles was just one of many lovable animals living at One Gun Ranch where the event took place. The ranch is an incredible center of learning and sustainability; not only is it a biodynamic farm that aligns its production techniques with the cycles of the sun, moon, and planets, it also offers classes for both kids and adults on composting, planting, and harvesting. I'm absolutely heading back there soon for another visit with Waffle and sink my fingers into the soil—perhaps one day soon with little ones in tow!
Photos: Sarah Sherman Samuel