What's your 'I've arrived' decor splurge? The one that signals to your heart that you're home at last? I've had a few over the years. When I moved into my first apartment after college, it was wooden hangers. Replacing all my plastic ones with a matching birch set made me feel so grown-up! Then, in later years, it was a linen duvet cover and pillow cases. The simple act of dressing my bed with soft, homespun linens was like settling at last into the idea that I deserve the life of my dreams. The truth is, everyone deserves that 'I've arrived' feeling—which is why I've partnered with Rough Linen for a bedroom makeover giveaway. One lucky winner will win a queen bedding set valued at over $800!


Rough Linen is the brainchild of Tricia Rose, who founded the company from a desire to recreate the linens that filled her grandmother's cottage in Scotland. Passed down through the generations since the 1800's, the textiles combined impossible softness and one-of-a-kind texture with impeccable craftsmanship and attention to detail. In founding Rough Linen, Tricia sourced looms, materials, and production techniques that enabled her to honor the timeless traditions of her family heirlooms, and make them available to all of us. And in keeping with her credo of simplicity, every Rough Linen piece is designed, cut, sewn, and shipped under one roof just north of San Francisco.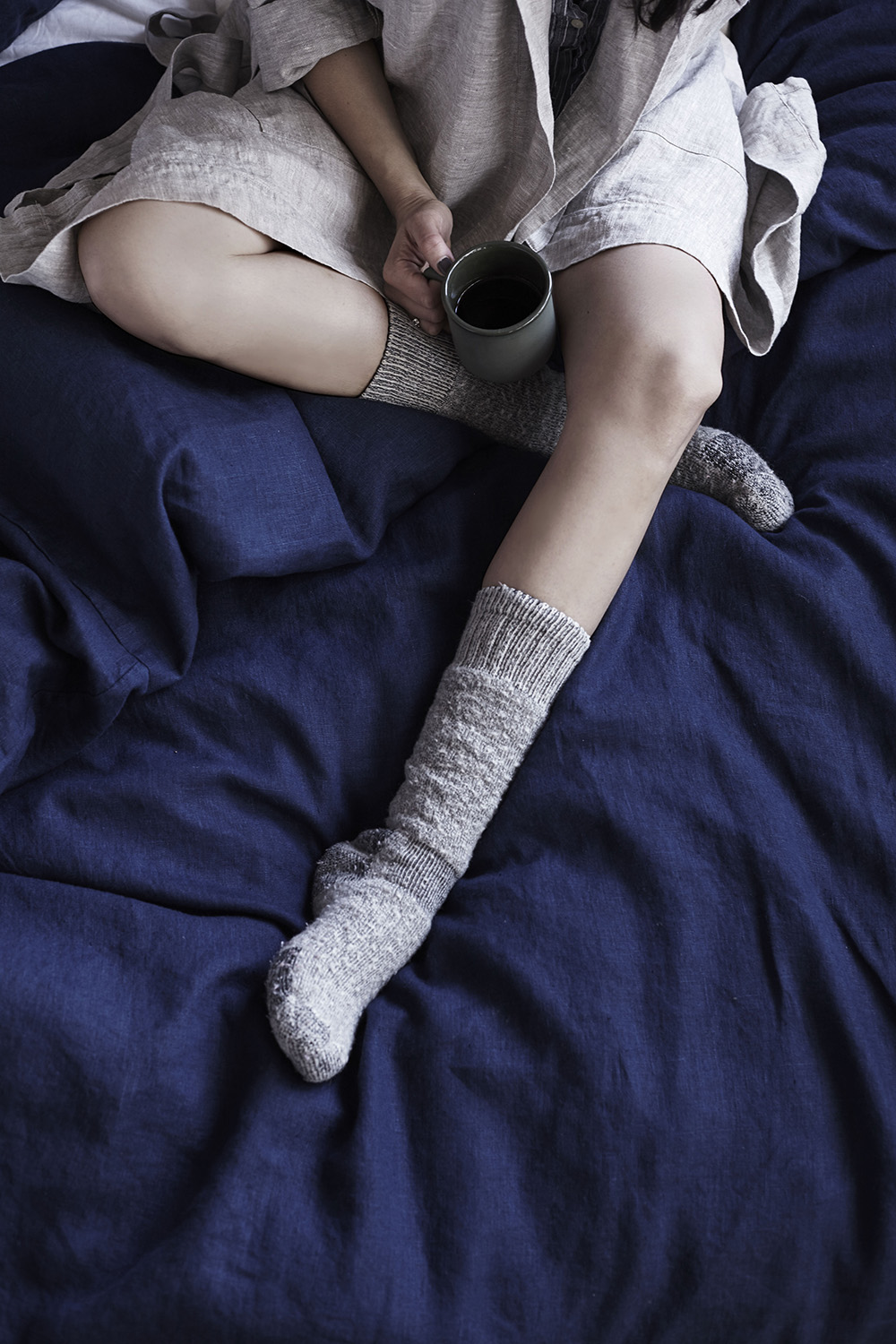 The result is a collection of bedding, towels, table linens and more that calls forth both the dreamy nostalgia of the past and the sensual satisfaction of the here and now. Textures are hefty and homespun, with an elegant drape. Color palettes feel like a trip to the coast of Scotland: deep inky blue, loamy charcoal, unbleached flax, and the prettiest shade of pink called Dusk. Linen aprons make the perfect gift for a loved one, while a cozy linen robe makes the perfect gift for yourself! And Tricia continues to expand her collection with new products every season—most recently with the introduction of a lightweight linen coverlet filled with 100% wool from a local producer in Sonoma County. So unbelievably special, right?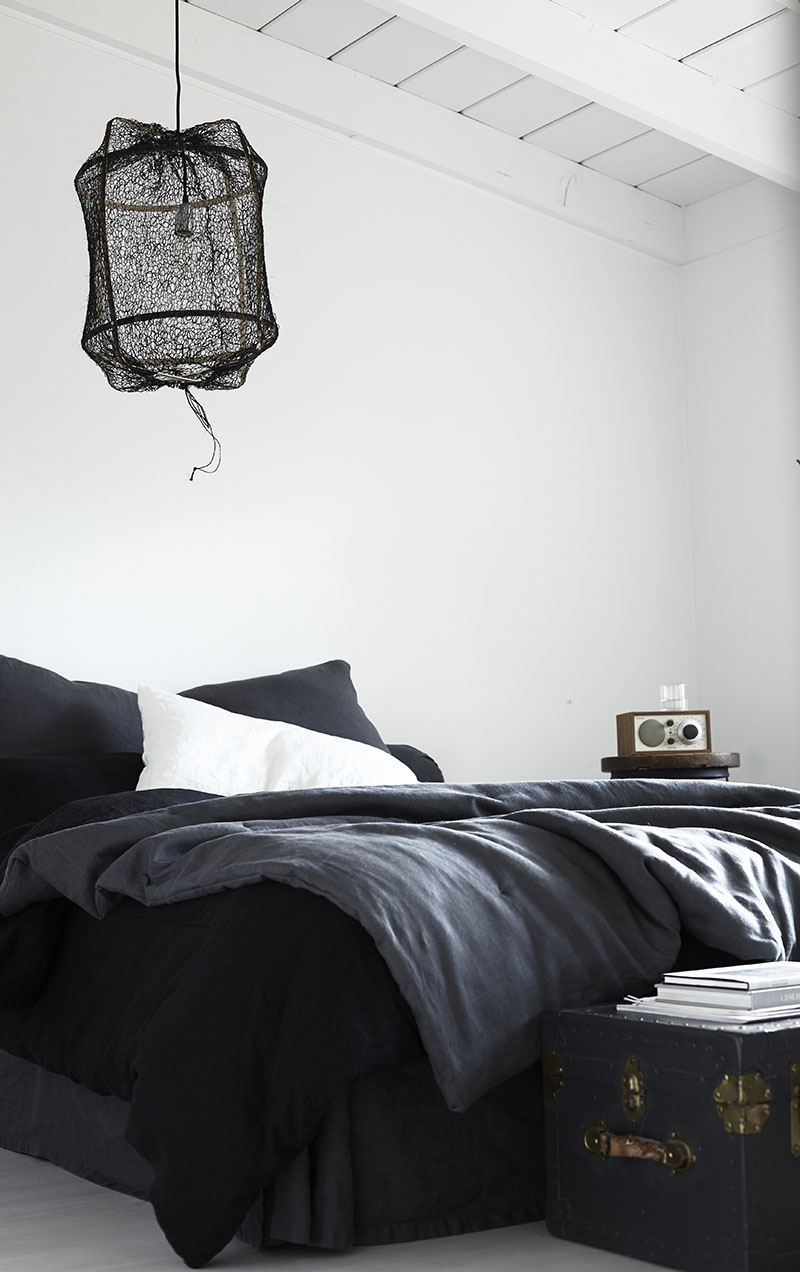 Now it's time to make it your own! Head to the giveaway page and enter to win a queen bedding set. And when I say it's a makeover, I really do mean a complete makeover! The set includes a duvet cover, one flat bottom sheet, two shams, two simple pillow slips, and either a bedskirt or a summer cover. The winner will get to select the color of her choice, and we'll be selecting someone at random on Monday October 17. That gives you 10 days to enter, spread the word to someone else in your life who would love this special treat—and daydream about creating a bedroom that tells your heart, 'We're home'!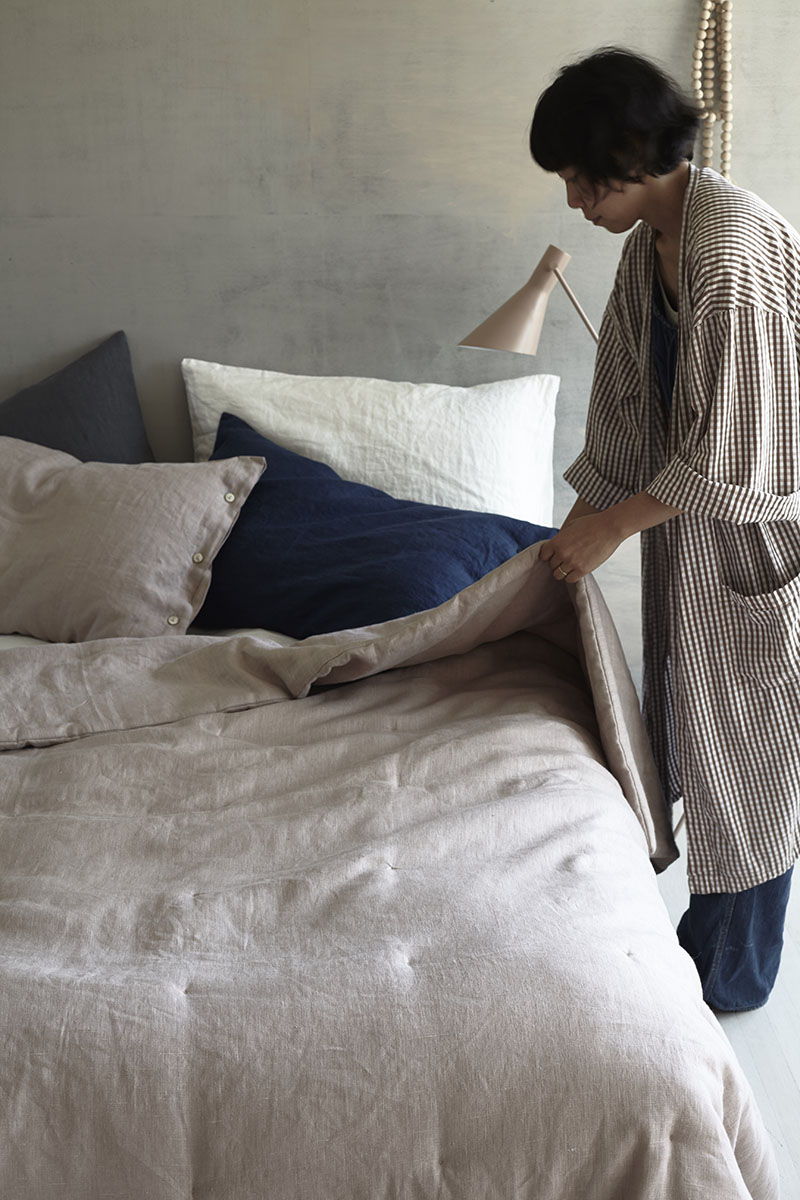 Images: Kendra Smoot