The ramp-up to the holidays is real, you guys. It's not even Halloween yet I'm already talking with family, friends, and colleagues about our Thanksgiving and Christmas plans. I'm determined this year to keep things as sweet and simple as possible, and I'm laying the foundation for a stress-free season with a renewed commitment to my minimalist beauty routine. And it seems the beauty industry is in on board with my agenda, with the release of several multi-purpose products that put the focus on glowing skin and barely-there makeup. Time for a medicine cabinet clean-out to make space for a few of these new essentials!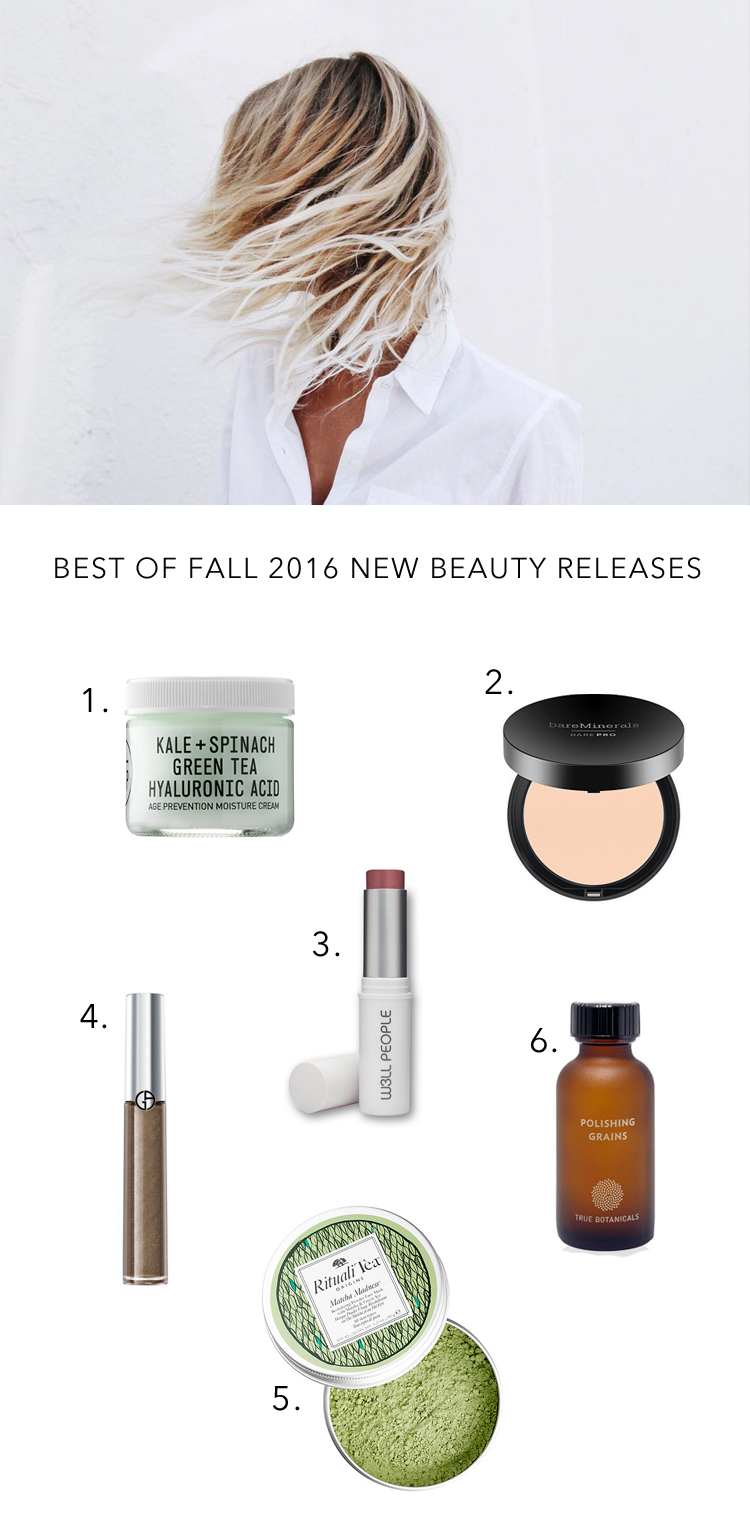 1. I'm a kale addict—I eat the stuff almost every day!—so I'm fascinated by this Youth to the People moisturizer, from a small-batch beauty brand based right here in California.
2. I'm always on the hunt for the perfect foundation to use on the go. Could a stay-put yet breathable formula make bareMinerals BAREPRO Performance Wear Powder Foundation the one?
3. W3LL People is one of my fave natural makeup lines and they're now available at Target! Stock up on the latest nudes in their super versatile Universalist Multi Stick collection.
4. A pretty mink-y creme eyeshadow stick swipes on easy and blends like a dream for a subtle smokey eye that looks perfectly un-done.
5. Ever since I gave up coffee for health reasons last summer, a morning matcha latte has been a perk-me-up lifesaver. Origins' new matcha skin mask offers the same boost from the outside-in!
6. Turn your favorite cleanser into a two-fer by adding a shake of True Botanicals Polishing Grains. Powdered adzuki beans exfoliate gently and are biodegradable too!