Growing up, I didn't have a ton of friends. I was always more likely to spend time with one or two uber-close pals than a big gaggle. As I've grown older, however, I've come to appreciate both sides of the equation: the intimate bonding sessions with just a few other women and the high-energy gatherings of a group. I think a lot of it has to do with mellowing out as I mature. I'm less concerned about making a good impression and more comfortable just being myself. In other words, I think I'm a grown-up now!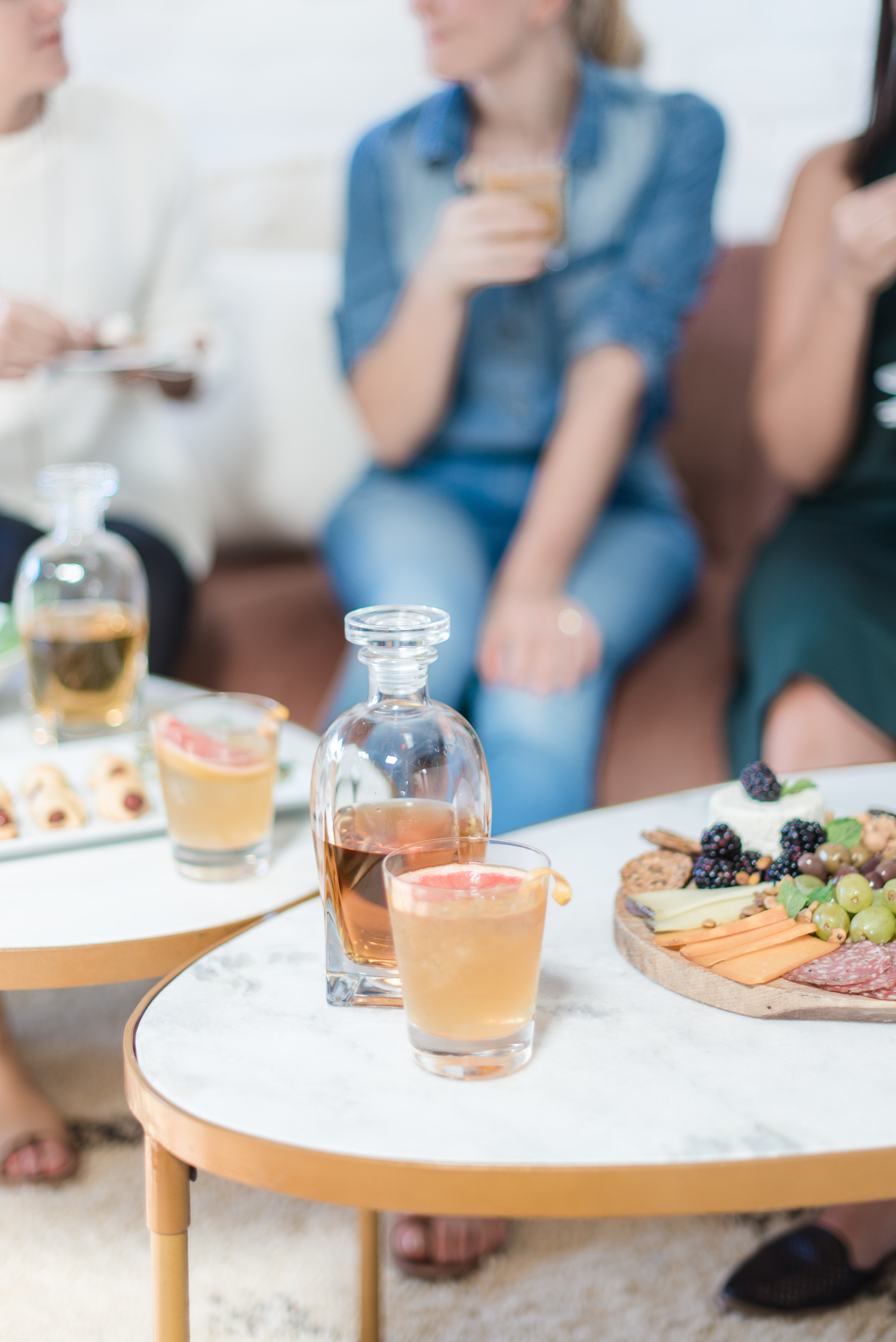 So when Snowe invited me to incorporate some of their gorgeous homewares into my own life, I immediately started seeing the potential for celebrating this evolved side of me that loves to entertain for a crowd. The brand is all about embracing your inner grown-up by outfitting your home with essentials of exceptional quality—pieces that will stand the test of time rather than get tossed with your next move—and they make it possible with their commitment to thoughtful design at attainable prices. We're talking titanium reinforced glassware with clean, classic lines; Limoges porcelain dinnerware that's suited to both your Thanksgiving tablescape and your Netflix sofa sesh; and Italian stainless steel flatware that easily outshines the mismatched set you inherited from your parents. Because Snowe works directly with the European manufacturers of their products, they're able to keep costs significantly lower than other premium retailers—all while keeping style at the forefront.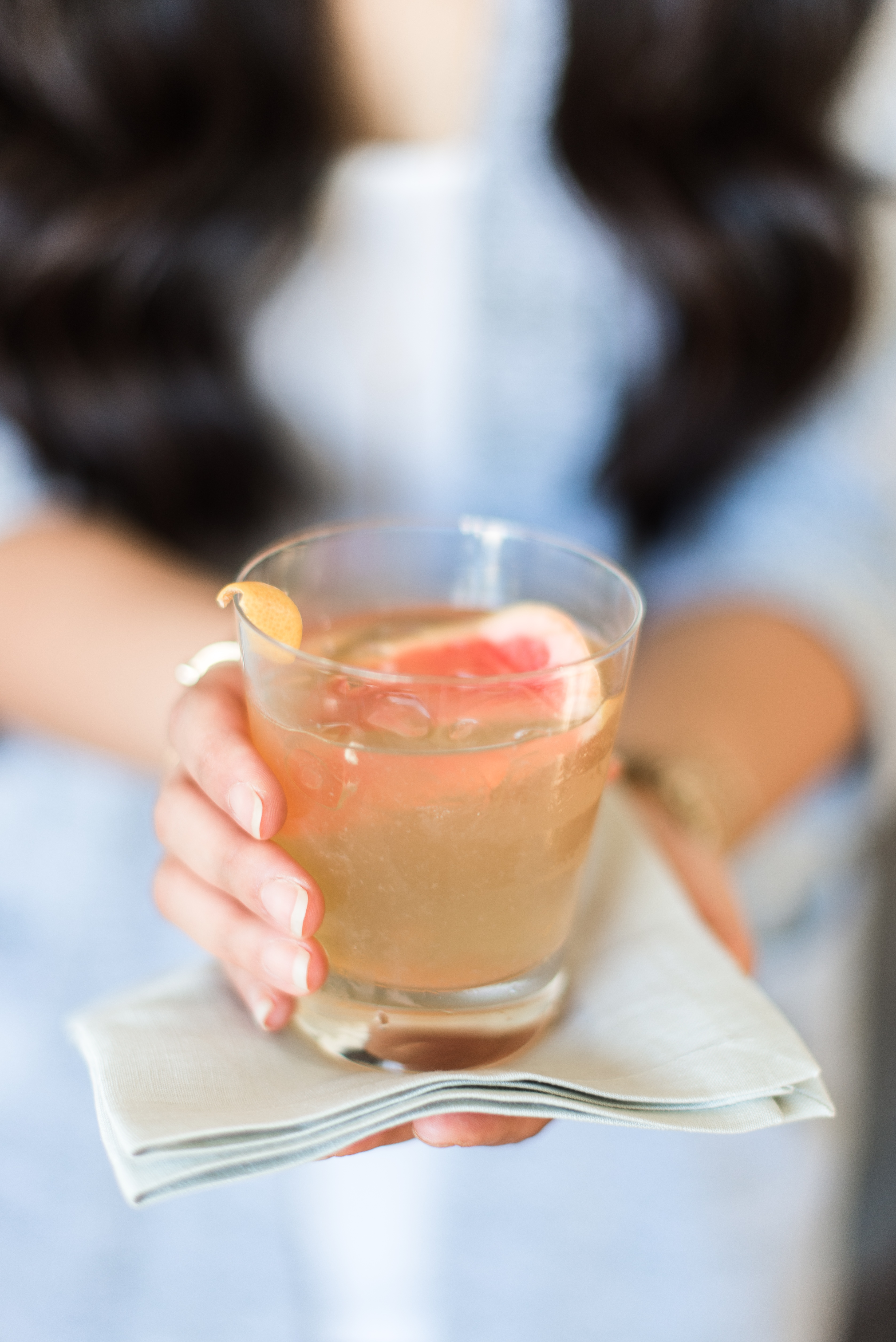 Because I was especially enamored by the whiskey set that Snowe recently added to their lineup, I immediately called my friend Kara of by Kara Elise to introduce me and a handful of girlfriends to the very acquired taste of that very grown-up spirit. Kara, who's a brilliant mixologist, created a grapefruit and rhubarb cocktail that's the perfect introduction to whiskey for the uninitiated. We're calling it the Grapefruit Ruby Sparkler. It's a little bit smokey, a little bit sweet, and little bit sparkling—making it ideal not only for a girls' night in but also for all your fall and holiday shindigs!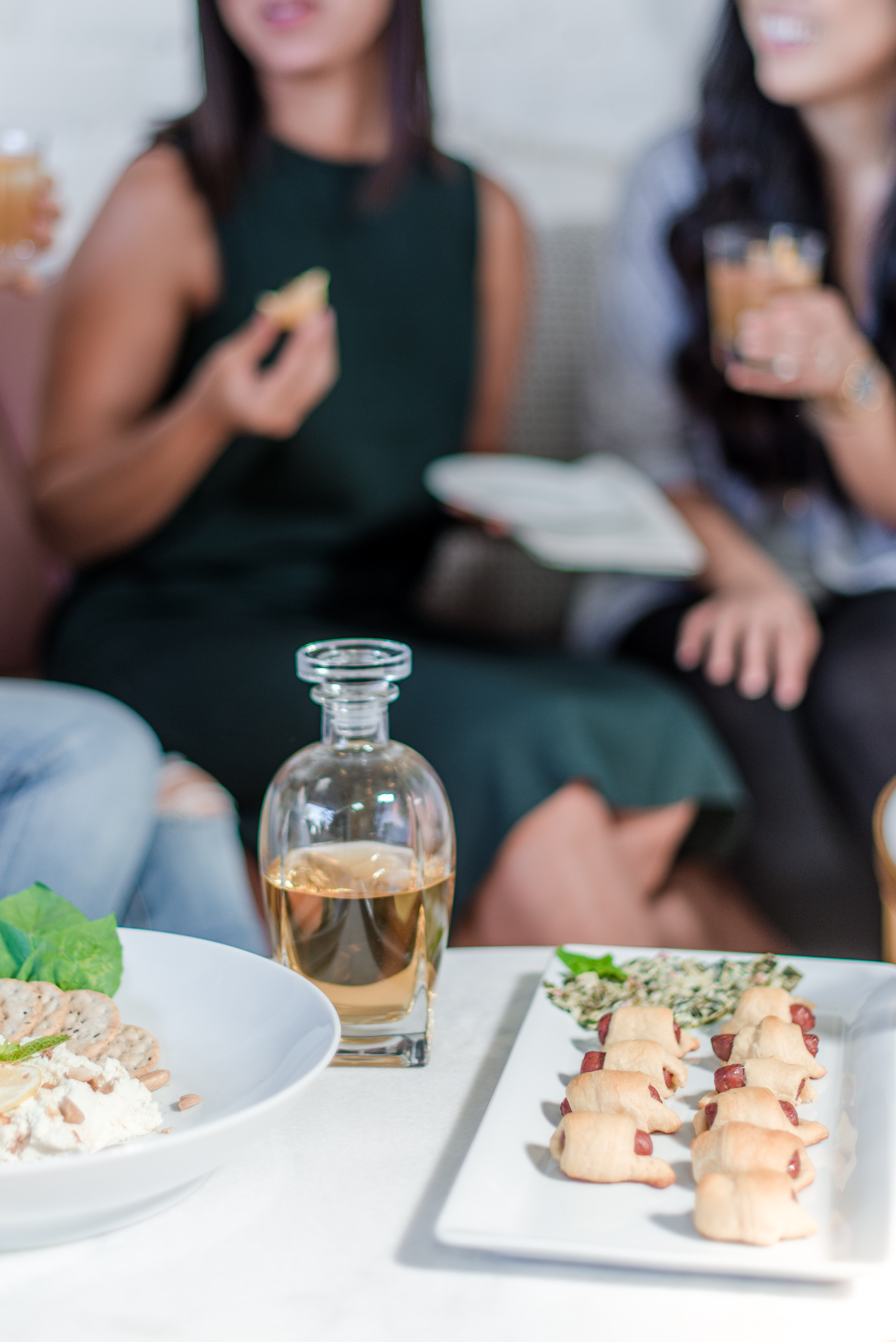 Of course no cocktail tasting is complete without a bevy of snacks! The heartiness of this drink recipe pairs beautifully with all the appetizer standards. Put out your favorite selection of crackers and cheese, fresh grapes and juicy berries. And, because we're never truly grown up, pick up some store bought crescent roll dough and cocktail sausages for that classic crowd-pleasing treat: pigs in a blanket! Presenting them on Snowe's elegant white serveware put a sophisticated twist on a nostalgic fave.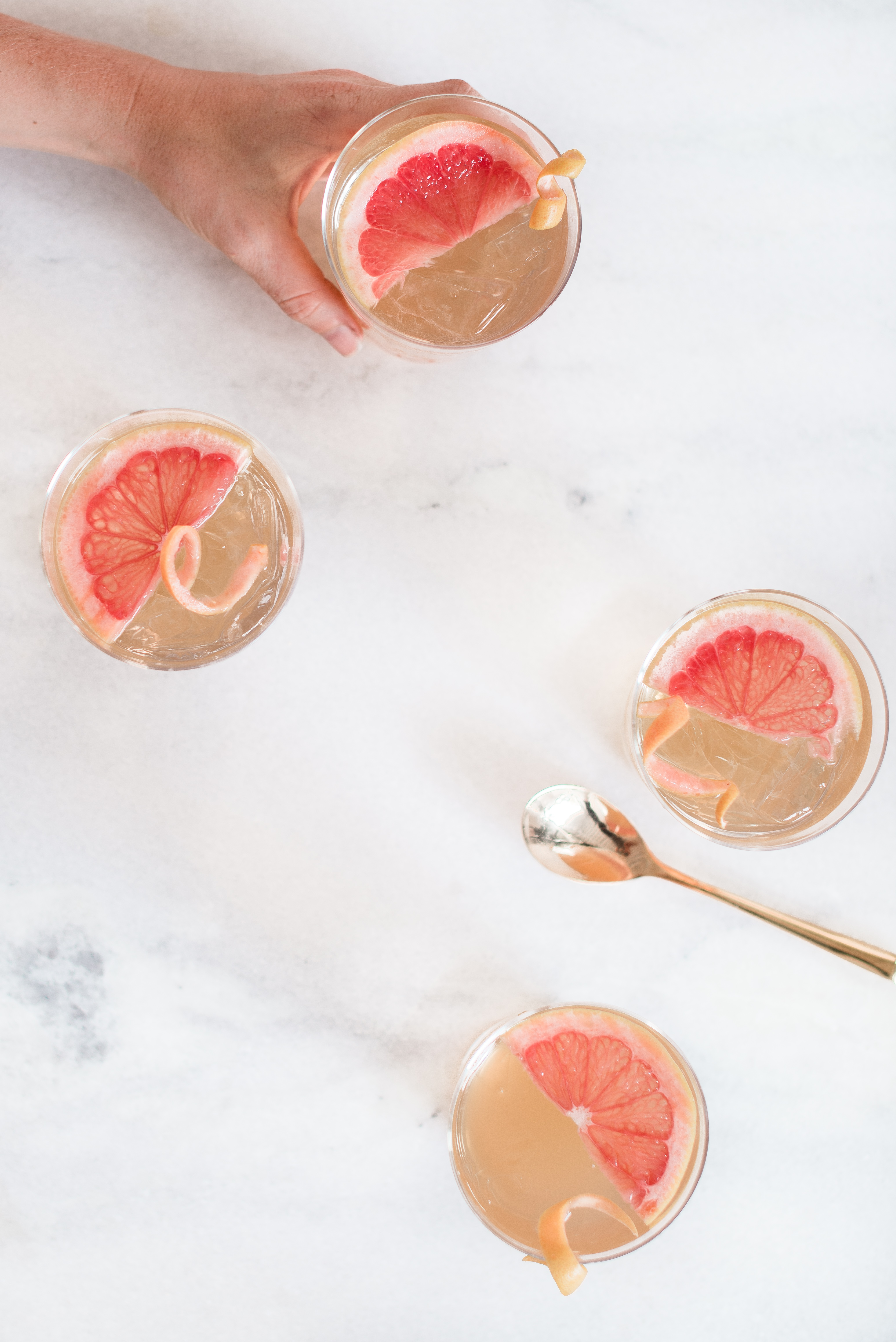 To make these Grapefruit and Rhubarb Whiskey Sparkler, for each glass you'll need one part bourbon, one part rhubarb spirits like this one, and the juice of half a ruby red grapefruit. Measure each ingredient into a tumbler over ice, top with champagne, and give it a stir. Then garnish with a sliced grapefruit wedge and a curled grapefruit peel. You're just sips away from being a whiskey afficionado, and crossing one more item off your "When I'm a Grown-Up" bucket list!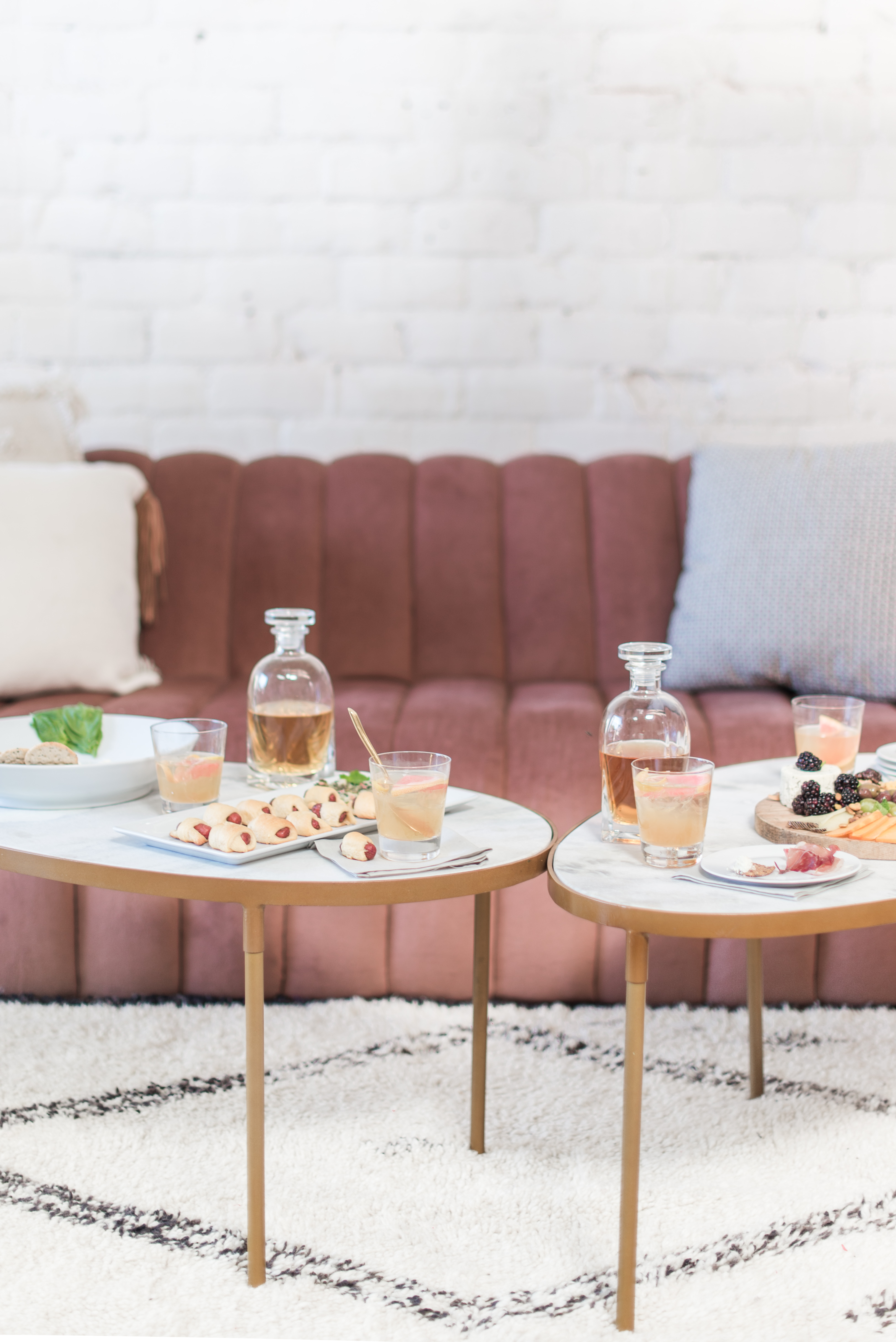 Shopping Guide: 1. Whiskey Set 2. Appetizer Plates 3. Low Serving Bowl 4. Rectangular Serving Platter 5. Cocktail Napkins Photos: Carley Rudd Photography. Recipes and Food Styling: By Kara Elise.