Friday is here! I'm at the airport to catch a plane to North Carolina, where I'm repeating my role as a Style Spotter at this season's High Point Market. I'm super excited to get a peek at what's coming down the pipeline in the world of interiors, especially because my Toucan Sam nose is telling me I'll be seeing more and more of the 70's style vibe that I'm super into lately. My love for the era extends into fashion, too, so it's only appropriate that this week's installment of my Science of Fashion series with Catherine of The Life Styled is all about how to fit that 70's look into a minimalist modern aesthetic.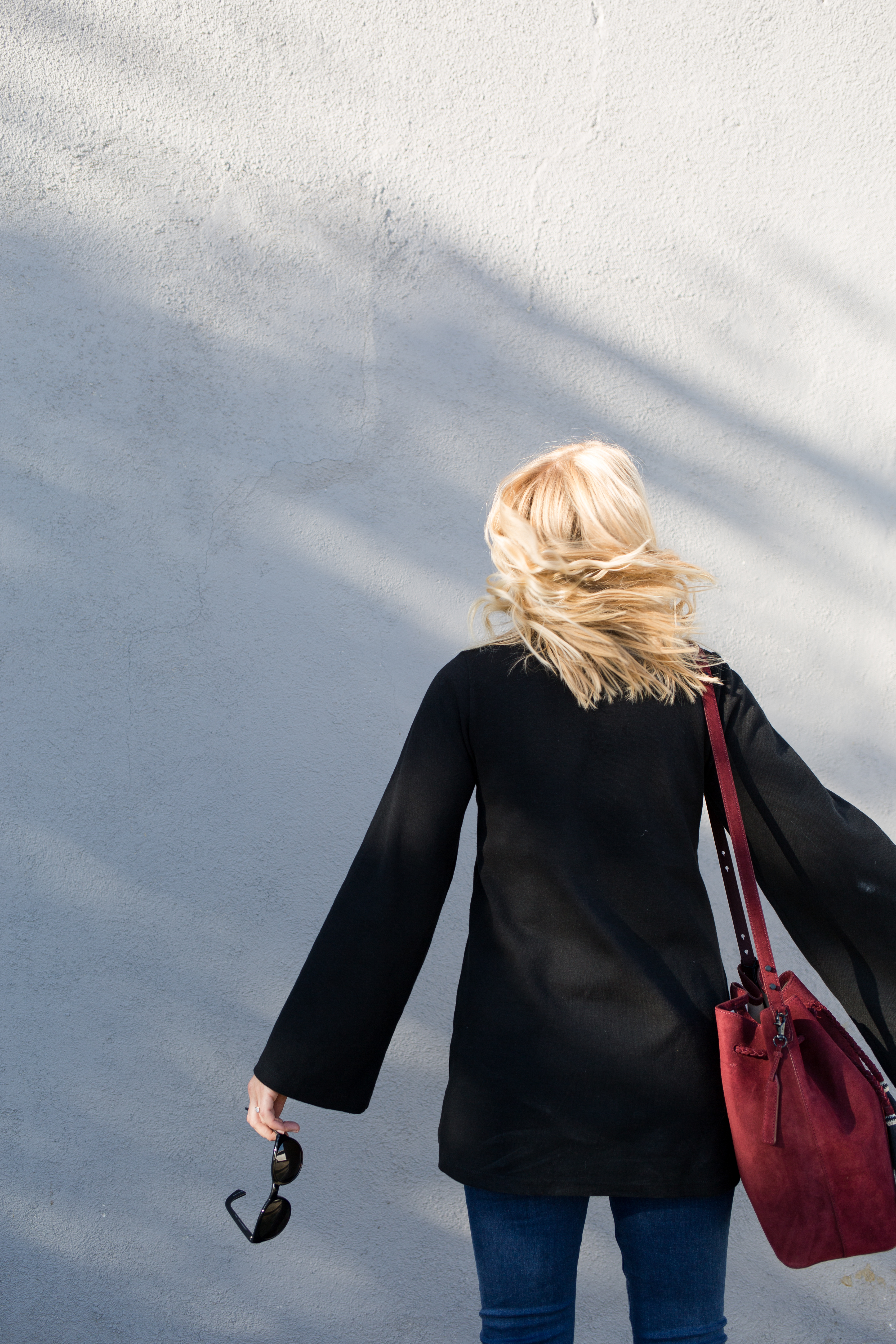 It seems at first like an oxymoron. How can a decade that was all about decadence be interpreted in an understated way? Well I have good news for you! It is possible to pay homage to the 70's without feeling like you walked off the set of an off-Broadway revival of Hair! The even better news? You're gonna feel as foxy as Farrah Fawcett! You see, according to Catherine, this look is less about riots of pattern and color and instead is all about shape and line. Your mantra, should you choose to accept it, is 'fit and flare'.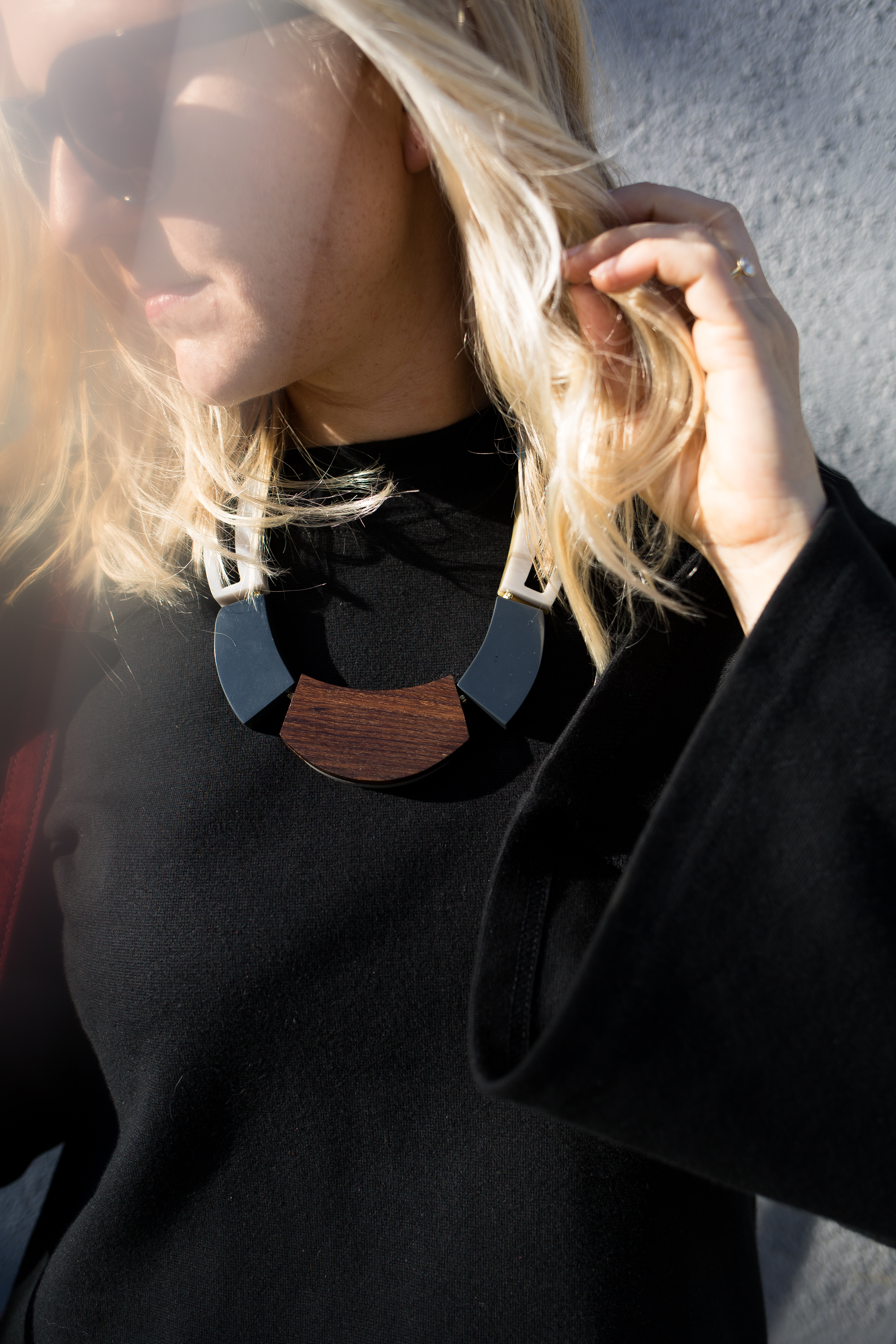 We started with a bell-sleeved tunic from Australian label Arthur Apparel (their new website is GORGE by the way!). Its A-line shape saw lots of action in the 70's, but its weighty black jersey construction gives it a 2016 normcore edge. We then added flared jeans to further echo the retro sensibility, but we chose a pair that hugs the thigh and has only a narrow bell to keep the silhouette lean. Platform boots make legs look miles long, and a suede bucket back with horsehair tassels nods to the opulence of the era—but only if you take an extra close look. A chunky architectural necklace breaks up the expanse of the tunic and provides a graphic finishing touch. It's all the inspiration I need to keep my eyes peeled for luxe and louche disco lounge furnishings at High Point this weekend!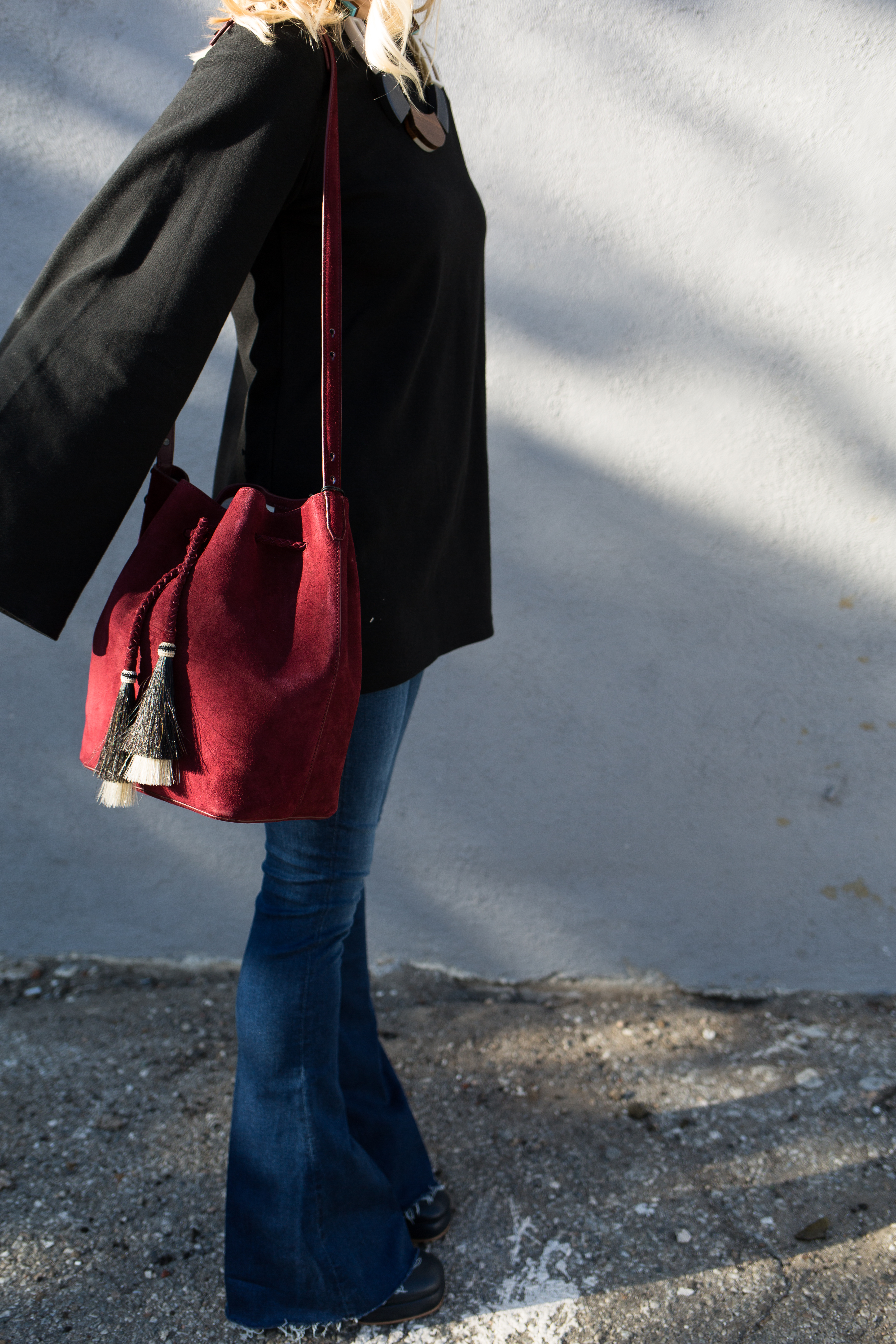 Shopping Guide: 1. Arthur Apparel Bell Sleeve Tunic 2. Mother Denim Raw Hem Flare Jeans 3. See by Chloe Platform Boots 4. Loeffler Randall Tasseled Suede Bucket Bag 5. Noonday Collection Wood and Resin Chunky Necklace Photos: Joanne Pio Photography Styling: Catherine Sheppard of The Life Styled