My friend Liz is galavanting through Bali right now. Every time I log onto Instagram I see her cavorting with monkeys, dipping into deep green pools, and feasting on juicy ripe fruit. I'm not jealous, I promise. Especially since she messaged me with the name of a local home decor shop she stumbled on. Kim Soo Home is a heaven-on-earth of minimalist global decor inspiration, just the ticket for injecting an exotic touch around the house when your passport will be living in a drawer for the foreseeable future.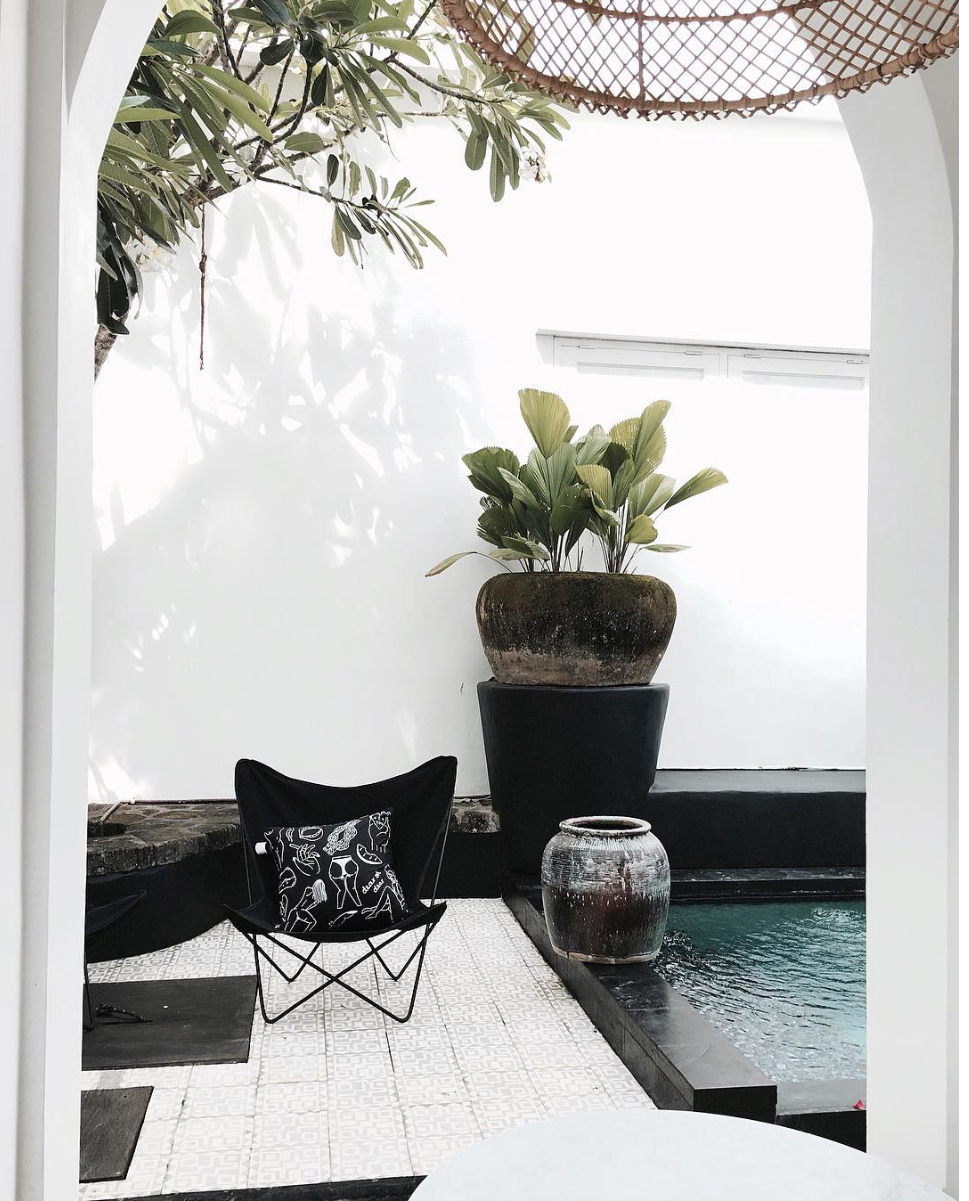 Usually when I hear the phrase 'global decor' I immediately envision overflowing market stalls and blindingly vivid colors. But Kim Soo is an oasis of worldly calm in a jungle of over-the-top boho-everything. The towering white stucco walls hide a treasure trove of black and white textiles, reclaimed wood stools and tables, and handmade artisan finds. It's got me contemplating how I can layer more of a global influence into my existing space.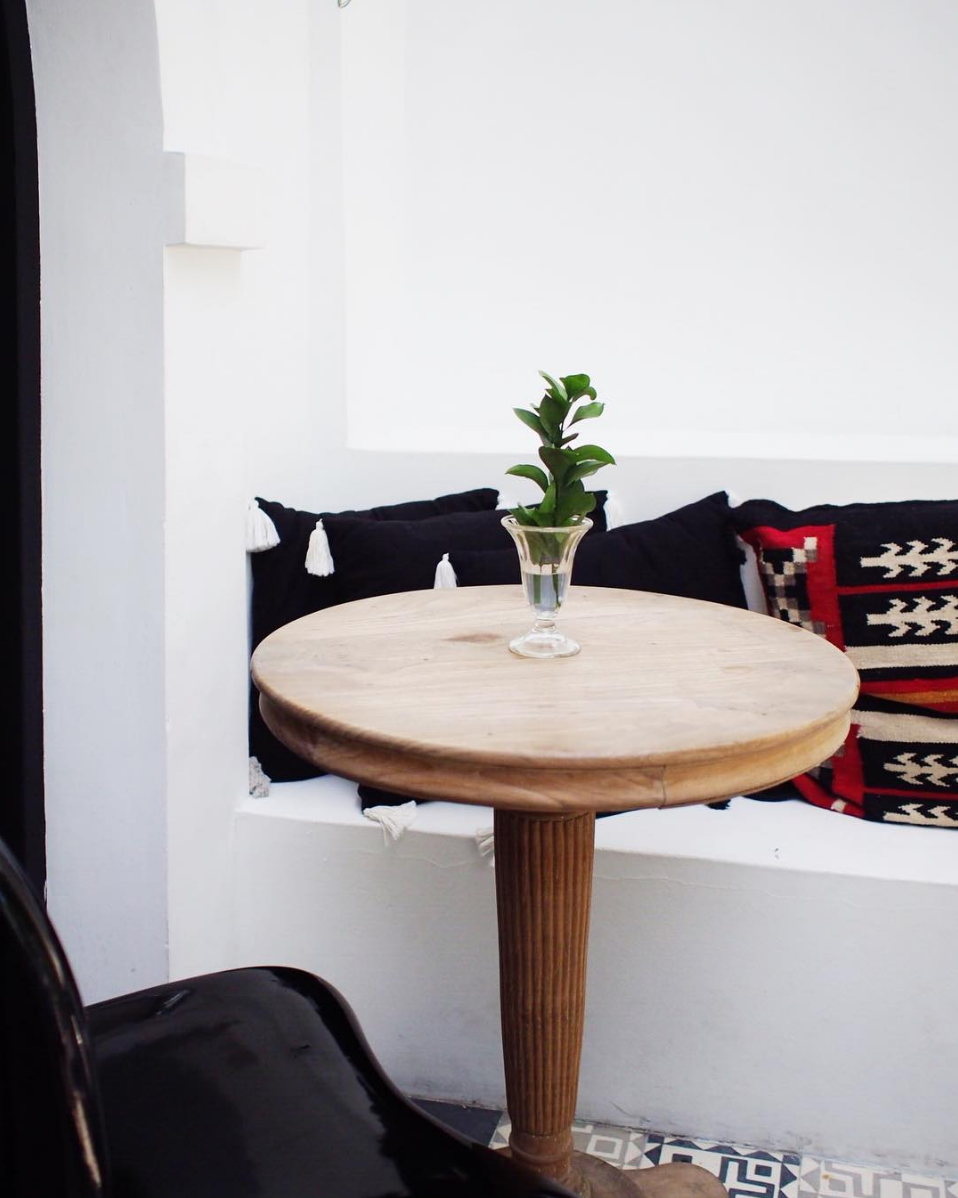 Kim Soo is launching an e-shop soon, but in the meantime there are several brands currently available in the US that are my go-to for creating this look. Nate Berkus for Target offers an ever-rotating selection of textured accents from trays to lighting and beyond; and Jaipur Living leads the pack when it comes to rugs, pillows, and throws. We might not all get to swim with monkeys, but we can all enjoy the subtle touch of the exotic that these pieces bring. And hey, monkeys smell funny anyway!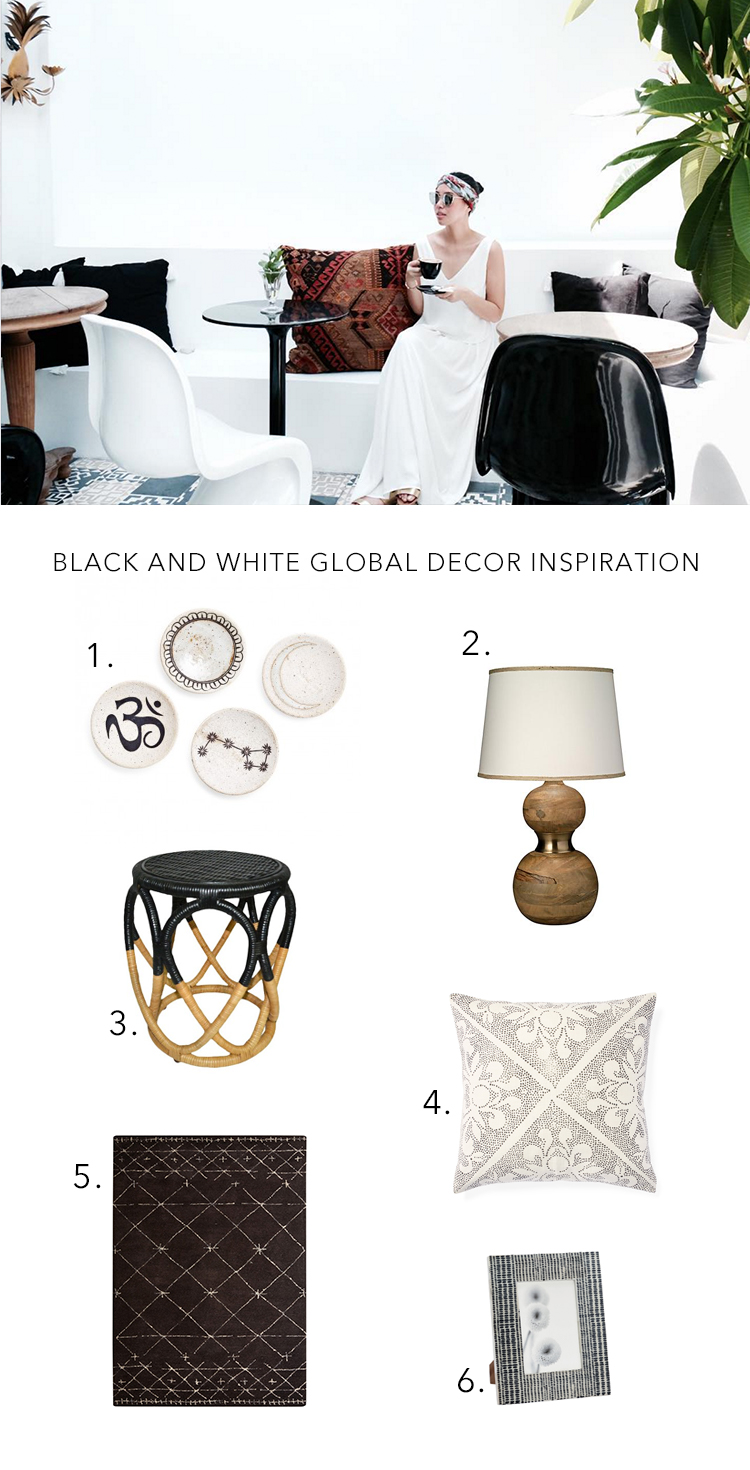 Shopping Guide: 1. Ceramic Trinket Dishes 2. Wood and Brass Gourd Lamp 3. Rattan Stool 4. Black and White Hmong Pillow 5. Black and White Global Rug 6. Horn Picture Frame Images: Kim Soo Home Instagram