Happy Monday! I'm writing this blog post through the inevitable fuzzy haze of a red-eye flight. After spending the weekend unpacking and getting settled in the new house, I hopped a plane to Toronto where I'll be visiting my parents for a few days. The trip was booked on a whim, the result of some nostalgia pangs I always experience this time of year. It just doesn't feel like the holidays without a snap of cold in the air, the smell of Tim Hortons on the wind, and a marathon shopping and movie sesh with mom!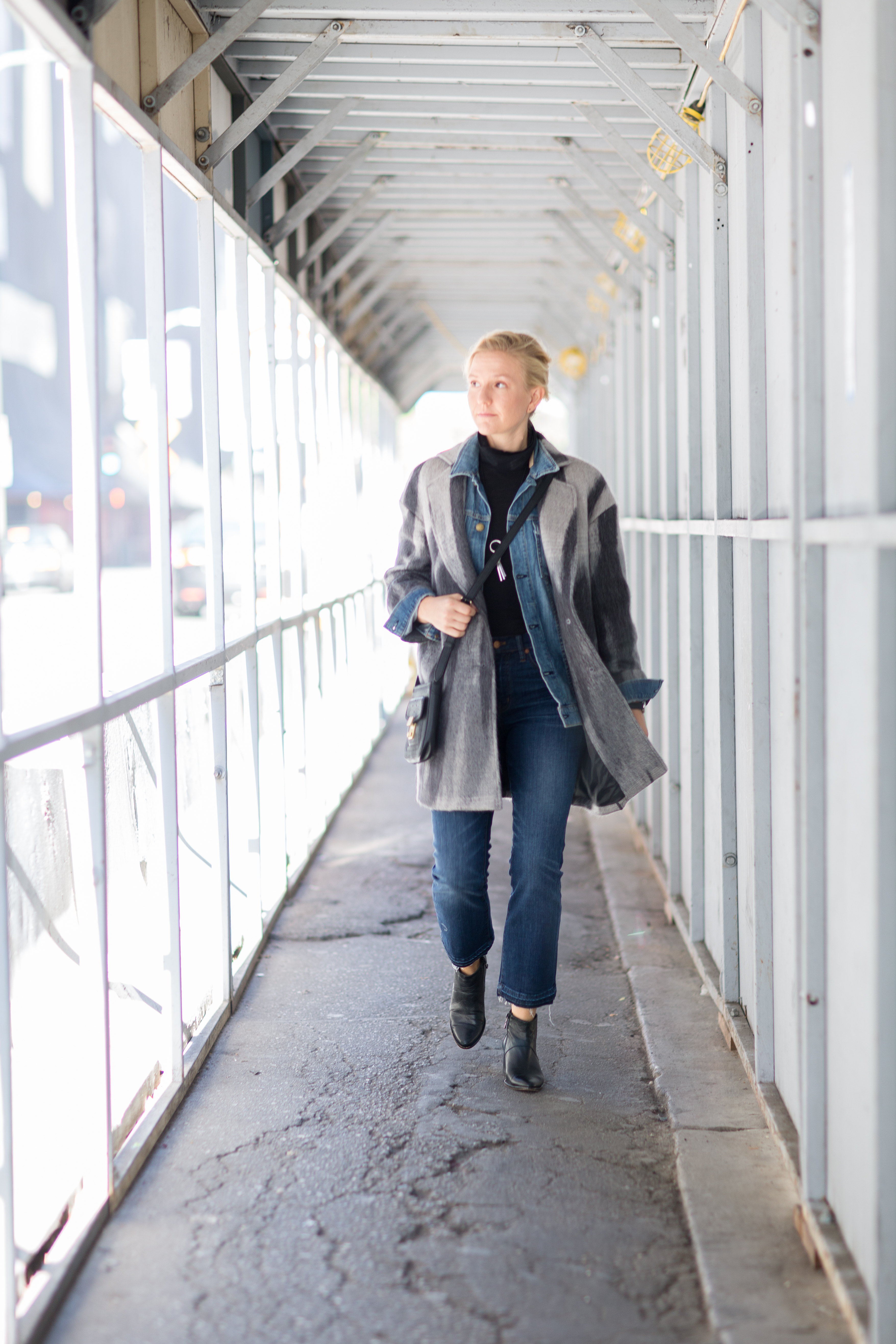 Of course I'll always welcome the opportunity to do a little winter dressing too. Living in sunny LA has its perks but cozy overcoats certainly isn't one of them! This grey cocoon coat from Worth New York is exactly the type of garment I crave when December hits and the Southern California mercury is still hovering in the 70's. The abstracted animal print is statement-y enough to feel special but not so outrageous that the coat can't be worn as a neutral; and its mohair texture calls to mind your fuzziest throw blanket—in stylish wearable form!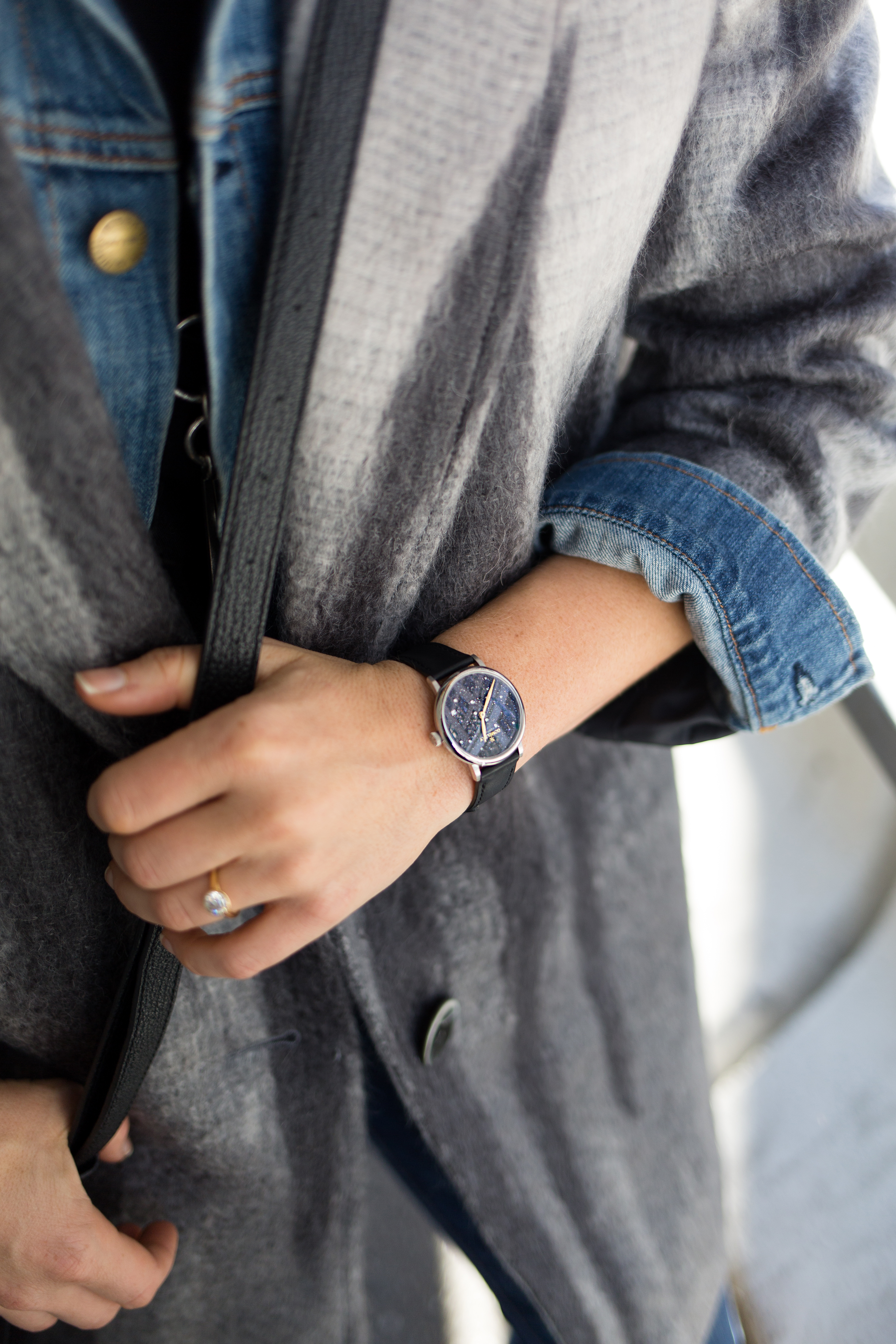 Layering is another art that is lost on me in LA, so this week in Toronto I'll be jumping on the chance to pile 'em on. A denim-on-denim look anchors the coat even more in the every day (Citizens of Humanity is killing it lately with their high-waisted vintage inspired cuts—I'm loving this crop flare jean with a raw hem!) and a slim black turtleneck has a distinct 90's minimalist vibe. Finally, my favorite black leather ankle boots and a crossbody camera bag complete an outfit that's ready to hit the chilly city streets and make some serious merry!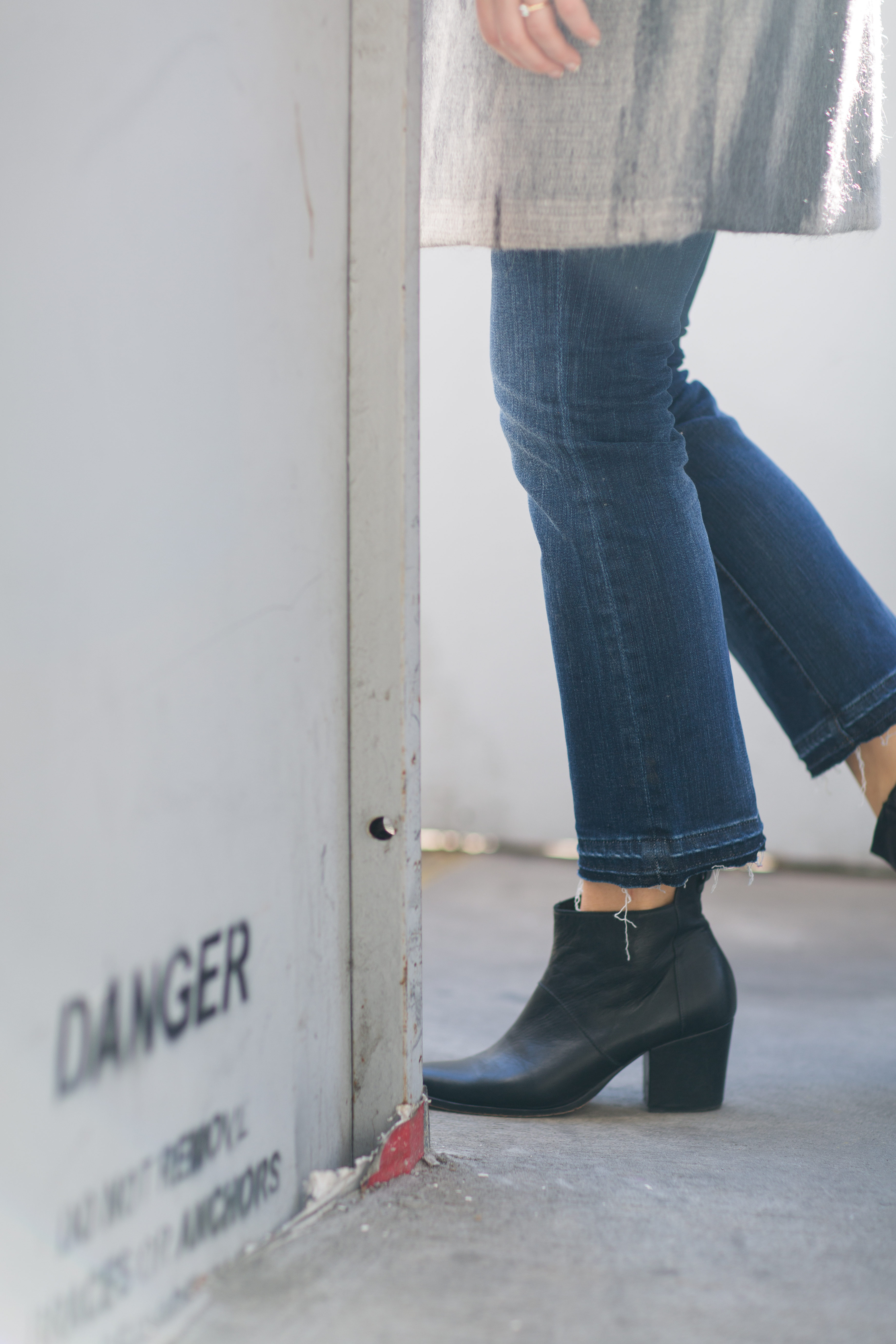 Shopping Guide: Worth New York Grey Mohair Coat. Citizens of Humanity Crop Flare Jeans. FREDA SALVADOR Black Ankle Boots. Madewell Slim Black Turtleneck. Current Elliot Oversized Denim Jacket. Madewell Silver Pendant Necklace. Shinola Watch. Vintage Phillip Lim 3.1 camera bag, similar black crossbody bag here. Photos: Joanne Pio Photography.