I'm a total creature of habit in many ways, and food is one of them. I have a small rotation of favorite meals that I depend on during the week. Having a routine makes it easier to shop, easier to prepare when the days get hectic, and easier to make clean-eating choices when temptation arises. In fact lately, I've been eating the exact same breakfast every single day—but I haven't felt deprived for an instant because the breakfast in question is pancakes!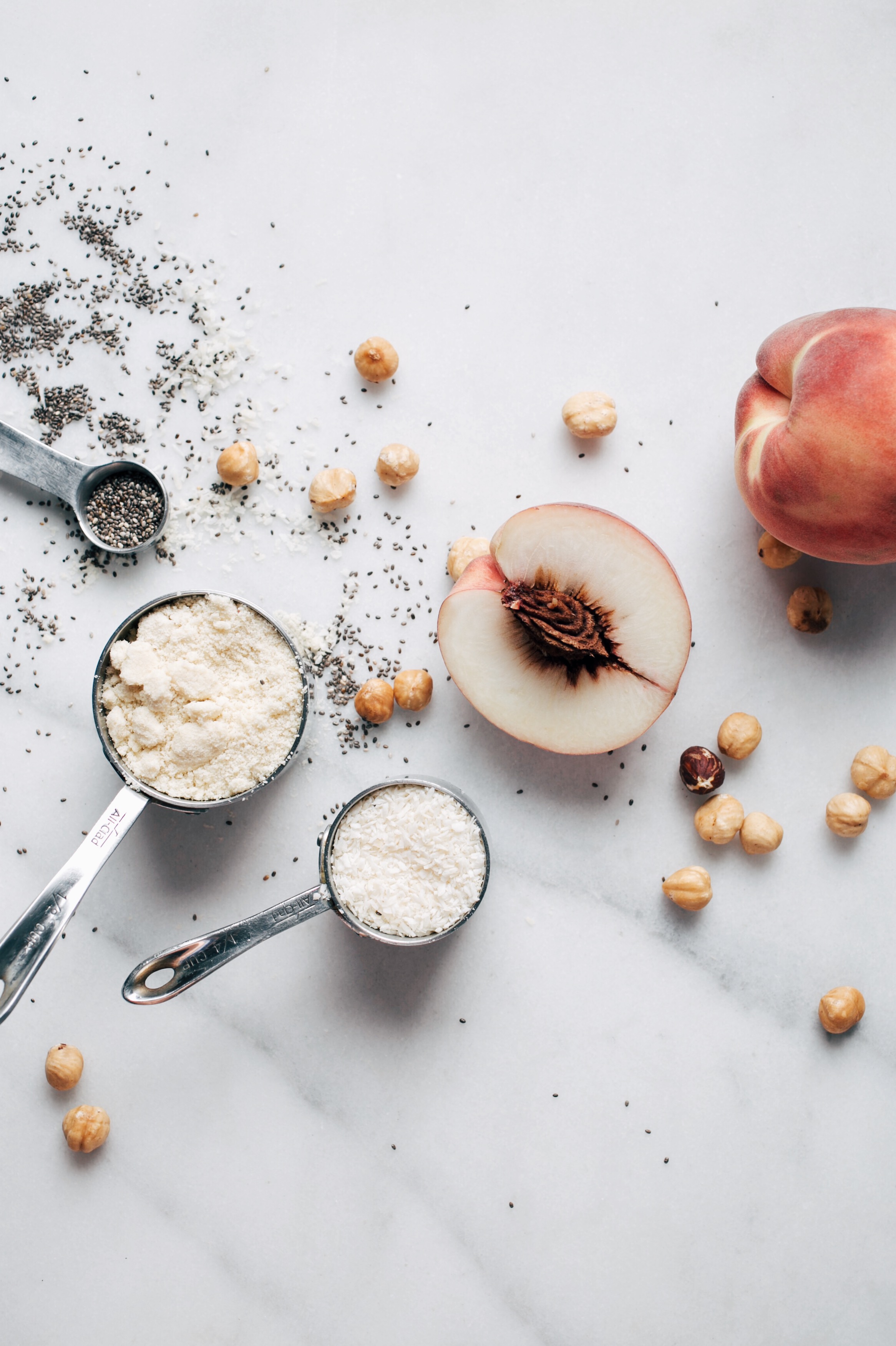 These pancakes, to be exact! I've developed a few short stack recipes over the years (these oat flour pancakes still sneak their way into the rotation now and again) but the ones pictured here are probably my healthiest incarnation yet. They're grain- and sugar-free, making them a solid way to start your day on a nutritious note. They get their heft from almond flour and shredded coconut, their hunger-busting power from rice protein and an egg, and their slight sweetness from a hint of stevia. I eat them without any toppings (they're just that good!), and I always make sure to save a few for later in the afternoon when my stomach rumbles. But of course feel free to drizzle them with syrup, honey, nut butter, or anything else your tastebuds desire!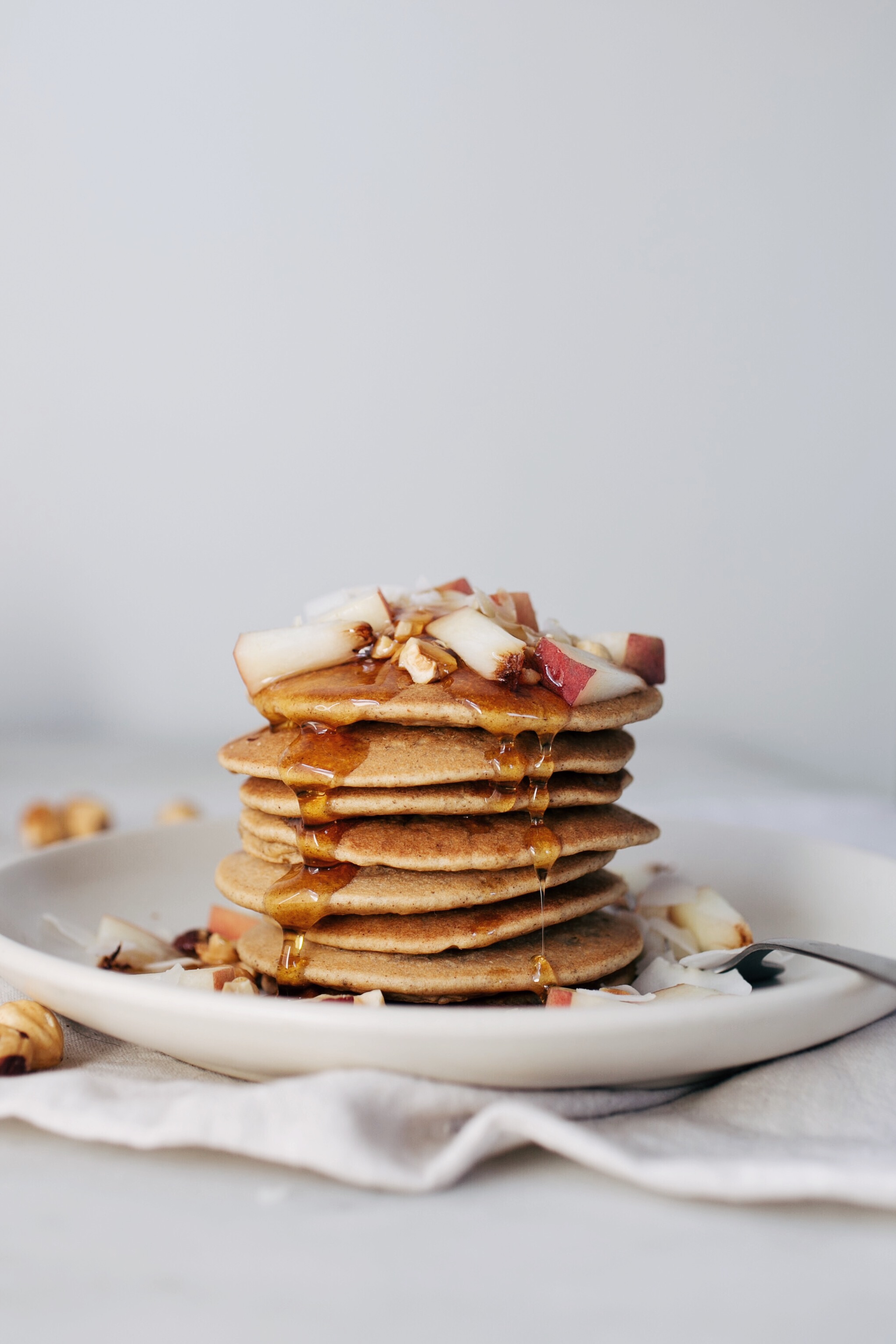 Grain-Free Snickerdoodle Pancakes
Serves 2-4 depending on how hungry everyone is!
½ cup almond flour
2 tbsp unsweetened shredded coconut
2 scoops MRM Veggie Elite Vanilla Bean Protein Powder*
½ tsp baking powder
¼ tsp salt
2 eggs
1 ¼ cups water or unsweetened nut milk of your choice

Heat a nonstick pan or electric griddle on medium-low. In a blender, combine all ingredients until a smooth batter results. Let sit for a few minutes while the chia absorbs a little liquid, then blend again. Grease pan as needed (I like to use an avocado oil spray), then pour batter onto pan in increments of ⅛ to ¼ cup, depending on how large you'd like each pancake to be. Cook long enough for small bubbles to break the surface of each pancake, then flip and finish cooking for another few minutes on the other side. Serve with your choice of toppings and enjoy!