There's something so buoying about receiving a complement from a stranger. Yesterday I was waiting in line at the grocery store when an dapper elderly gentleman told me, "It's nice to see someone dressing so stylishly for this cold weather we're having." Indeed, LA has been experiencing a serious drop in temperatures (as low as 40 degrees in the mornings, very chilly for us!) and many people aren't quite sure how to bundle up for it! Lots of makeshift layering abounds…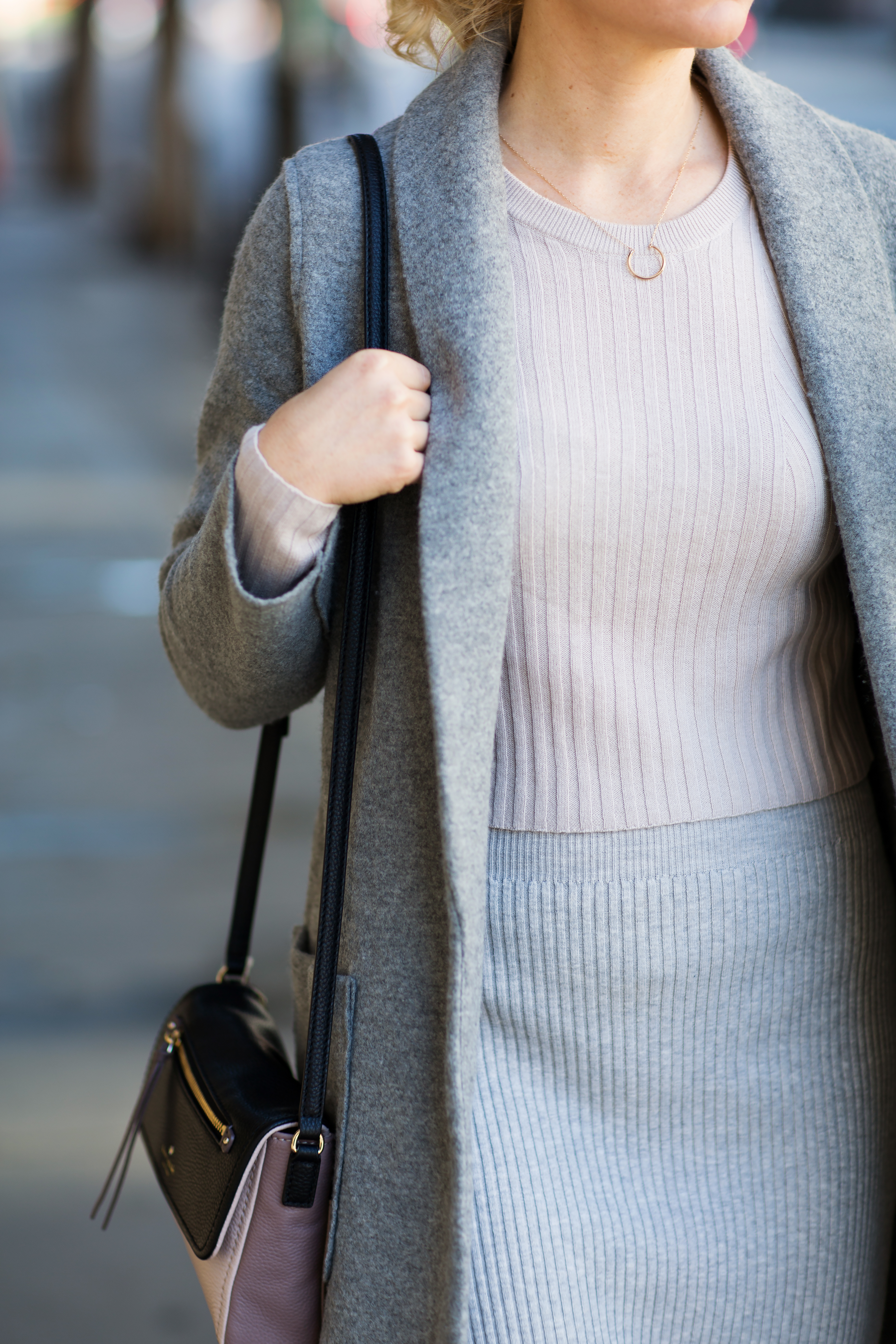 As a former East Coaster, though, I've never been able to relinquish my outerwear addiction and still lust after wool coats, scarves, hats and sweaters. It was this coat here, in fact, that I was wearing yesterday when my grocery store friend praised my sartorial inclinations—and in fact it's been this very coat that I've been wearing non-stop since December even when the sun has warmed us up to the balmy 60's! There's something about its mid-weight wool felt and open, robe-inspired construction that makes it utterly versatile for a wide range of weather.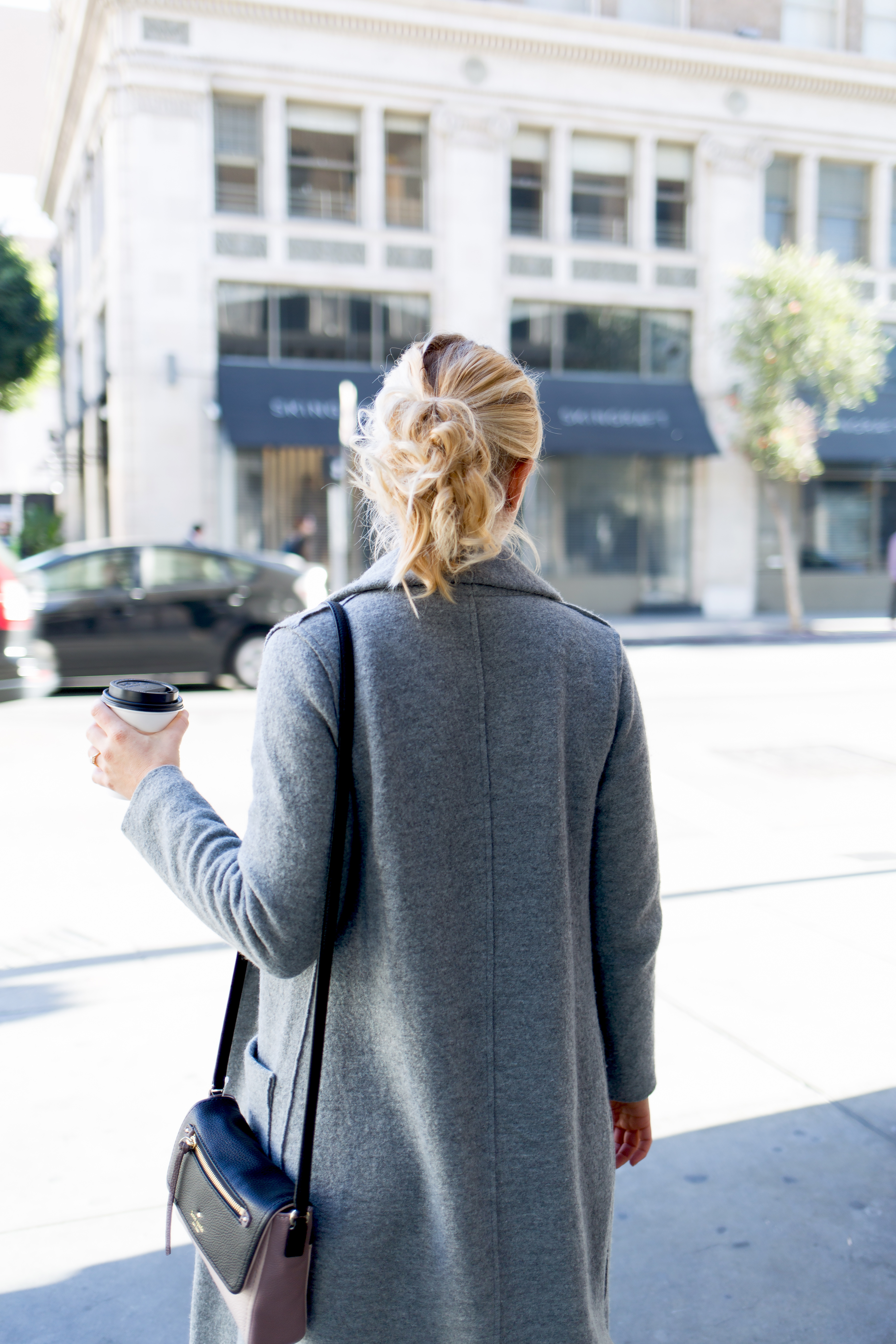 The complement sparked my memory that I've had this outfit shot and waiting in my back pocket since before the holidays, so what better time than on an icy January day to share it with you?! Lately I've been rocking tons of textured knits and exploring the various silhouettes within that arena. The slim ribbed column skirt and cropped ribbed sweater here are a serious departure from the chunky, oversized cardigan from my outfit post earlier this week (catch that installment of Two Girls, One Kit here!) but its no less cozy! In fact it's a perfect option when you'd like to show of your shape but still revel in softness and warmth like a kitten in a pile of fresh laundry.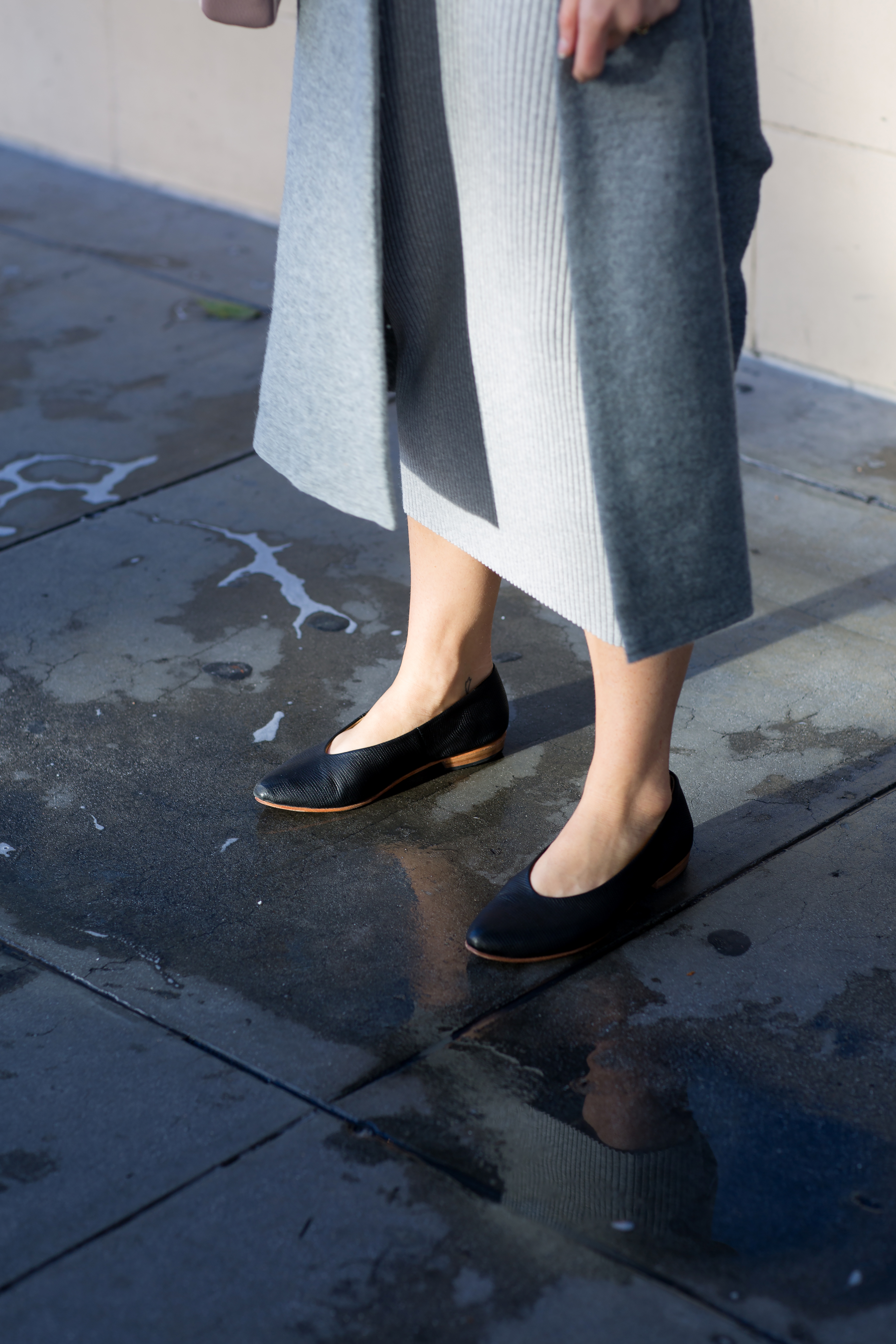 As for the rest of the outfit, well, I kept it simple with a crossbody bag that picks up the pale orchid hue in my top, but that also introduces a touch of black for contrast. The finishing touch was a pair of black snakeskin shoes from ZOU XOU, a footwear label that I'm obsessed with lately. They're made-to-order and impossibly comfortable, and their low stacked heel adds just enough height to lengthen my legs in that narrow skirt but not to hobble me when I'm on the move! I'm not-so-secretly hoping that the LA groundhog sees its shadow next week, because you'd hear no complaints from me if I got to wear this look on repeat for the next few months!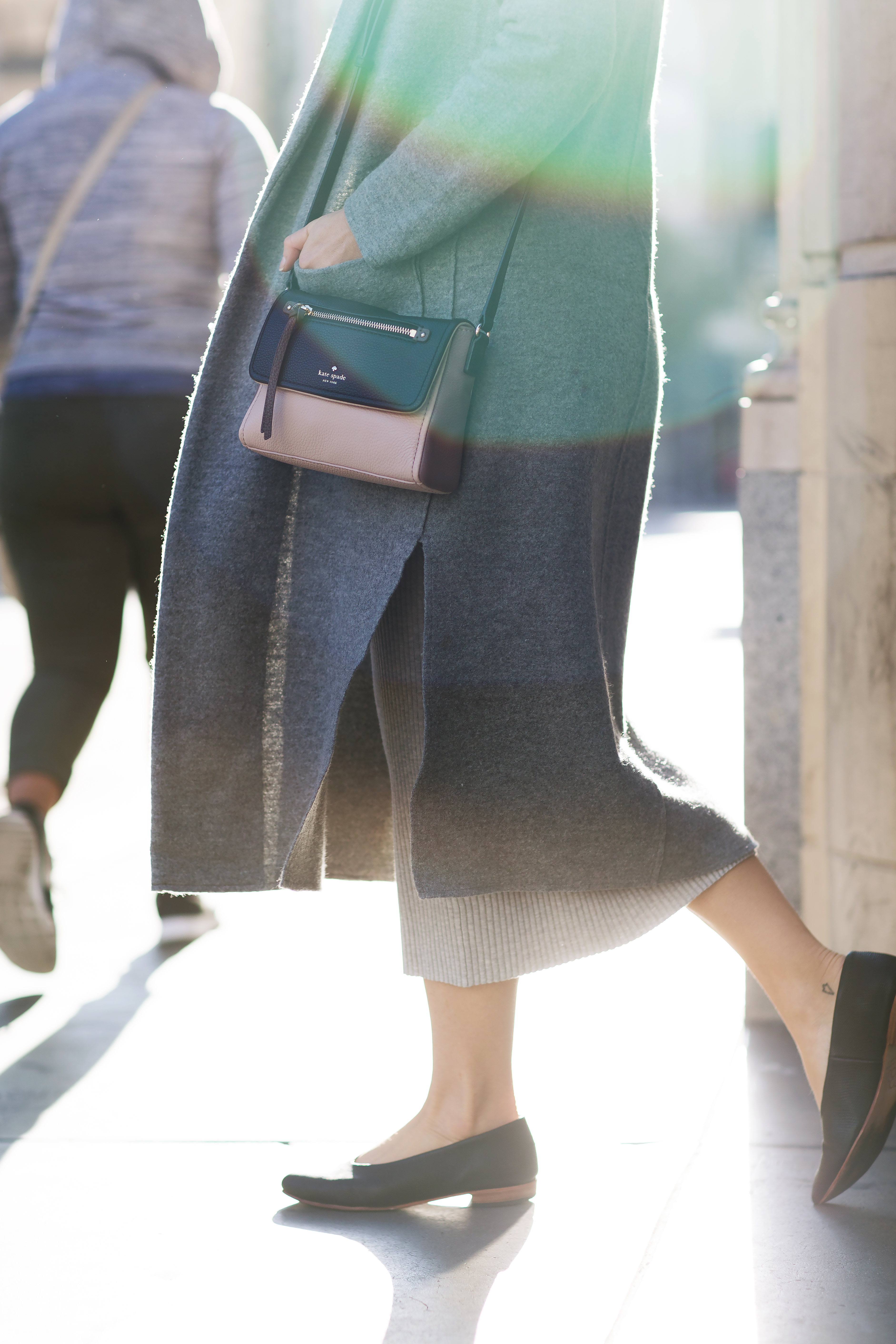 Shopping Guide: Wool coat, ribbed midi skirt, ribbed cropped sweater, all by Aritzia. Glove shoes, Zou Xou. Handbag, Kate Spade. Photos: Joanne Pio