Can we officially say that winter is behind us and spring has arrived? I sure hope so, because last week I shared some spring entertaining inspiration and ideas over on the Anthropologie blog, and now I'm itching to put them to use at my next gathering. I loved putting this shoot together so much that I couldn't resist sharing a few extra images here. They're too lovely to keep all to myself!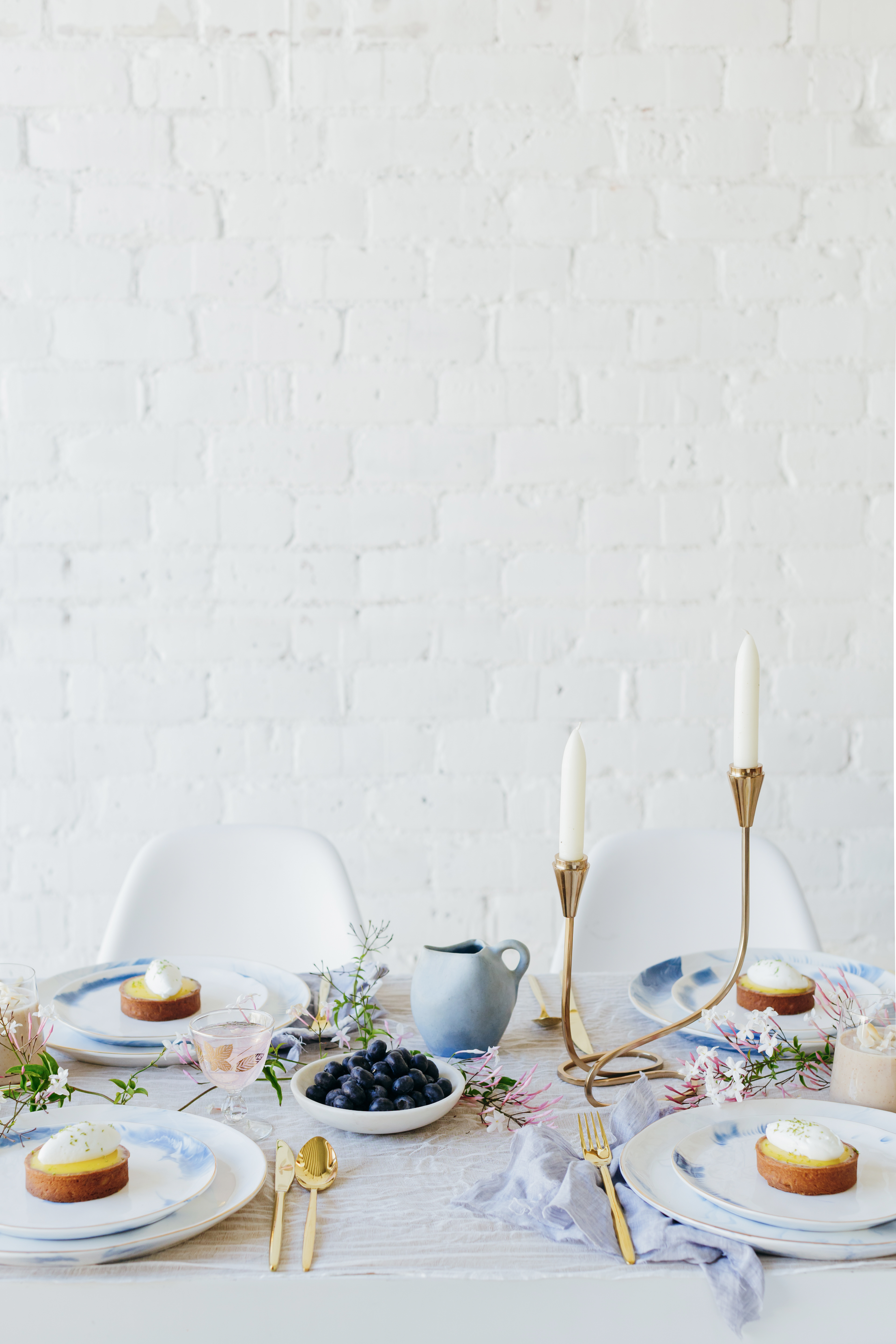 My task was to style a tabletop setting to illustrate some of my favorite ways to celebrate the freshness and frivolity of spring—using some gorgeous finds from Anthropologie's latest homewares collection, of course. You'll never catch me complaining about a chance to play with new toys as lovely as these marbled porcelain place settings, brass candlesticks, and gold flatware!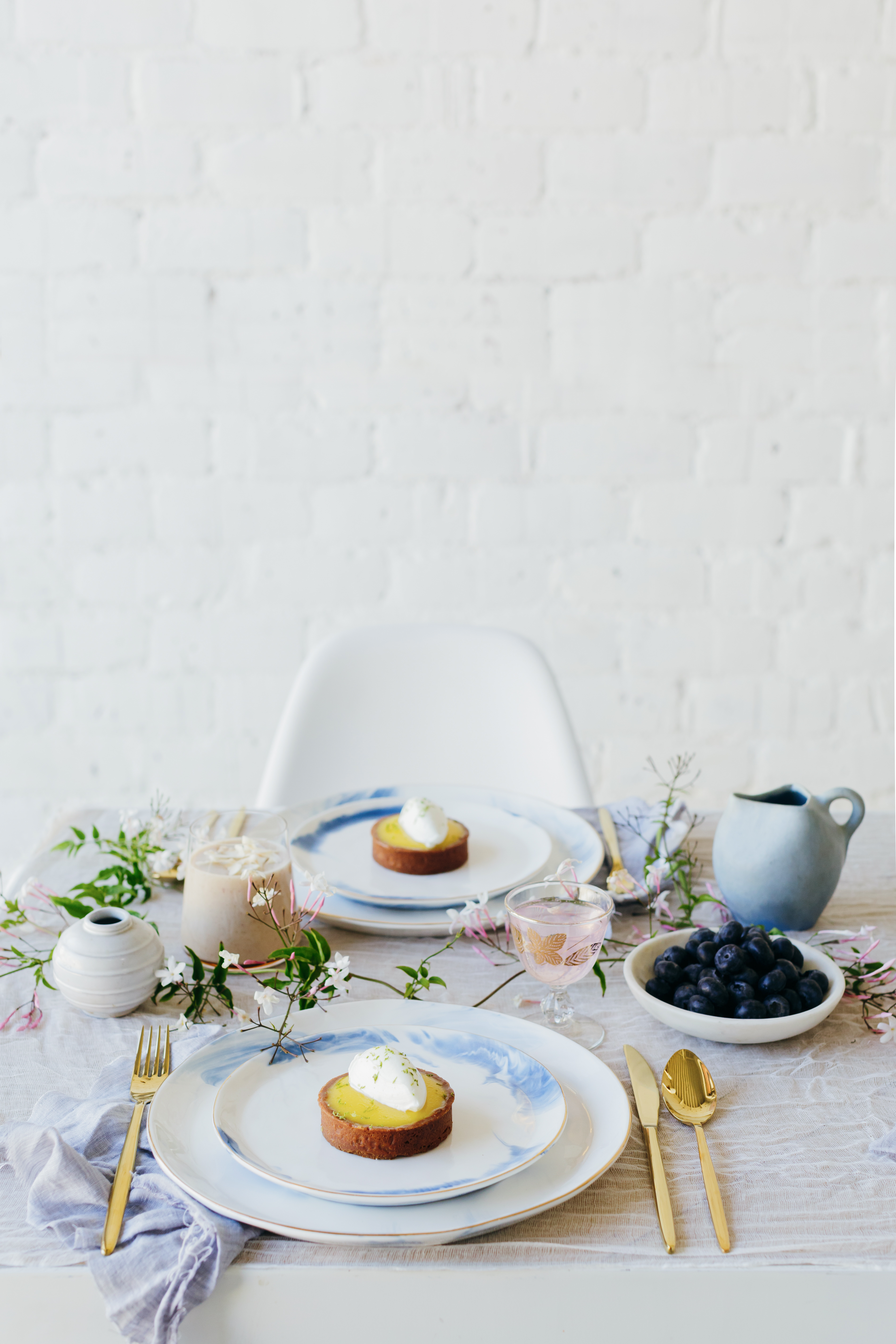 Truth be told, I was quite nervous that this shoot wouldn't come together the way I envisioned it in my mind's eye; what with wedding planning and my current workload, my brain hasn't had much opportunity to be creative lately! But I really did put my money where my mouth was when it came to implementing some tips for setting a beautiful table in practically no time. Pop on over to the Anthropologie blog for the whole scoop!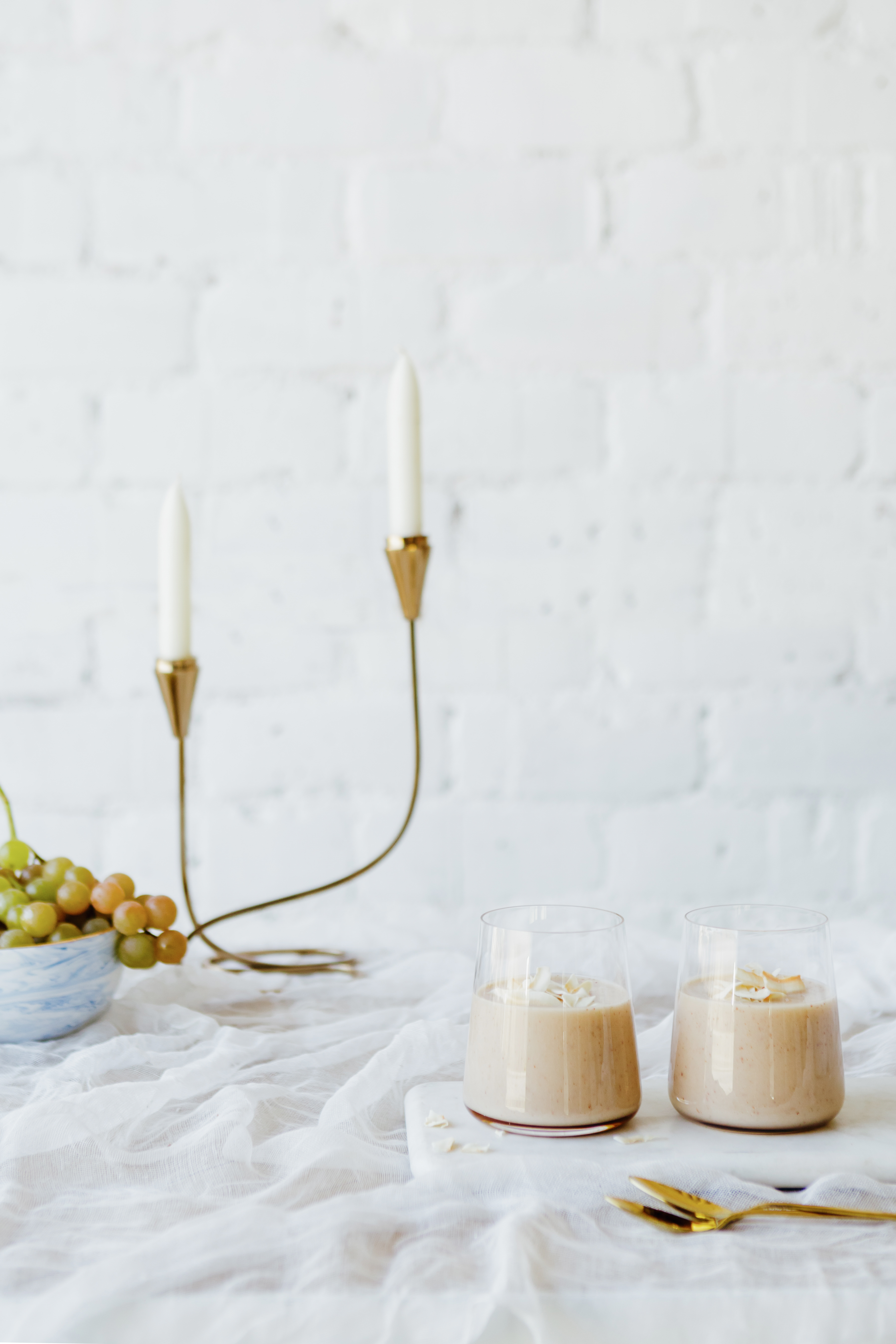 Photos: Monica Wang Photography.