It's no secret that I'm a huge fan of Sheldon Ceramics. The LA-based artisan ceramics company makes an appearance in almost every entertaining story that I style! The subtle sophistication of their creations combines the earthy rawness inherent to handmade pieces with clean shapes, modern glazes, and an overall refined vibe that elevates any setting. And their latest catalog is full of tabletop inspiration that's right in line with everything I'm loving for spring gatherings!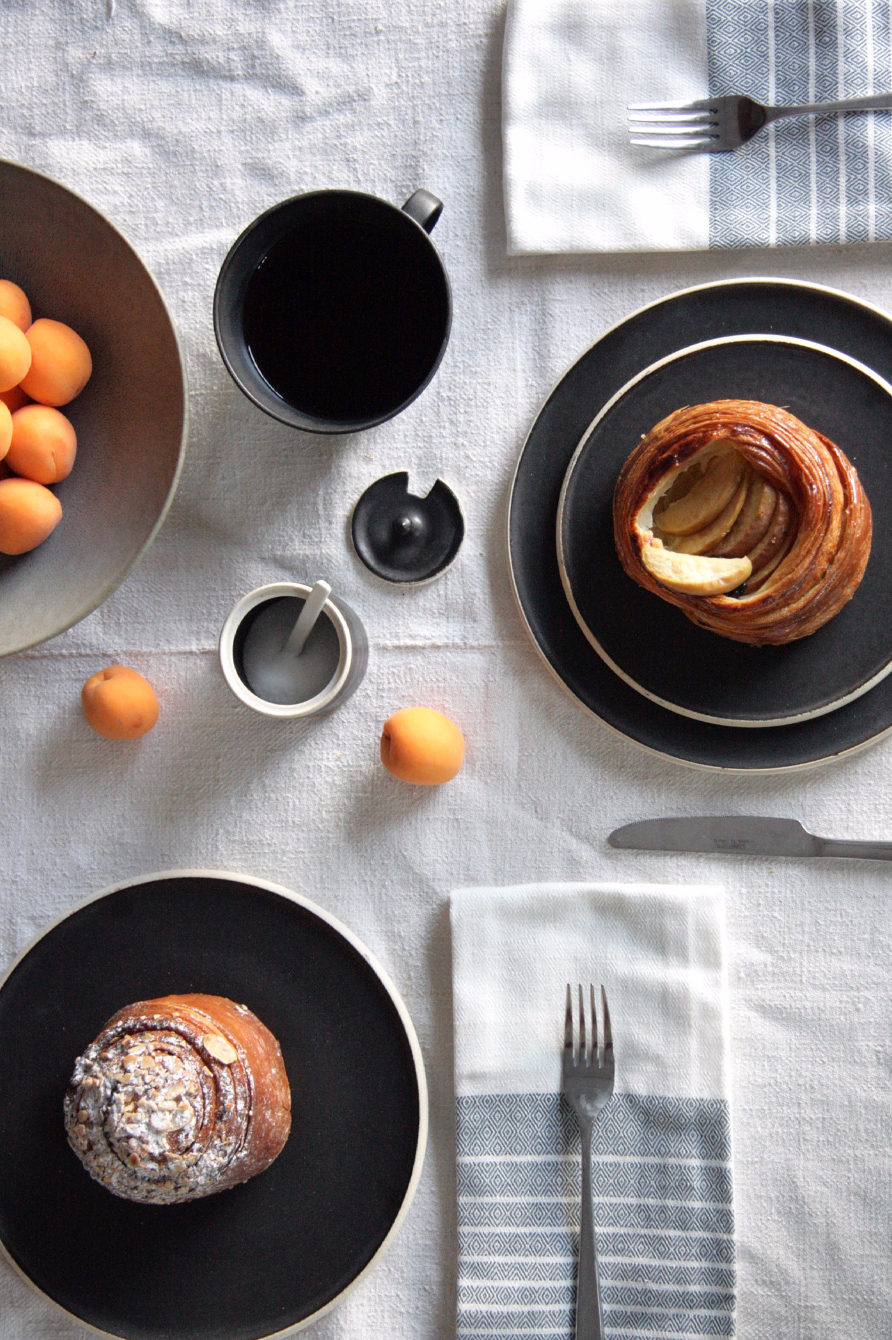 I've been seeing matte black working its way into table settings a lot lately, and these plates from the Silverlake Collection so beautifully offset breakfast pastries and dinner savories alike! Keep things crisp and simple with a nubby cotton tablecloth, napkins in a classic stripe, and unadorned flatware. No extra details needed when the stars of the tabletop show are such jawdroppers!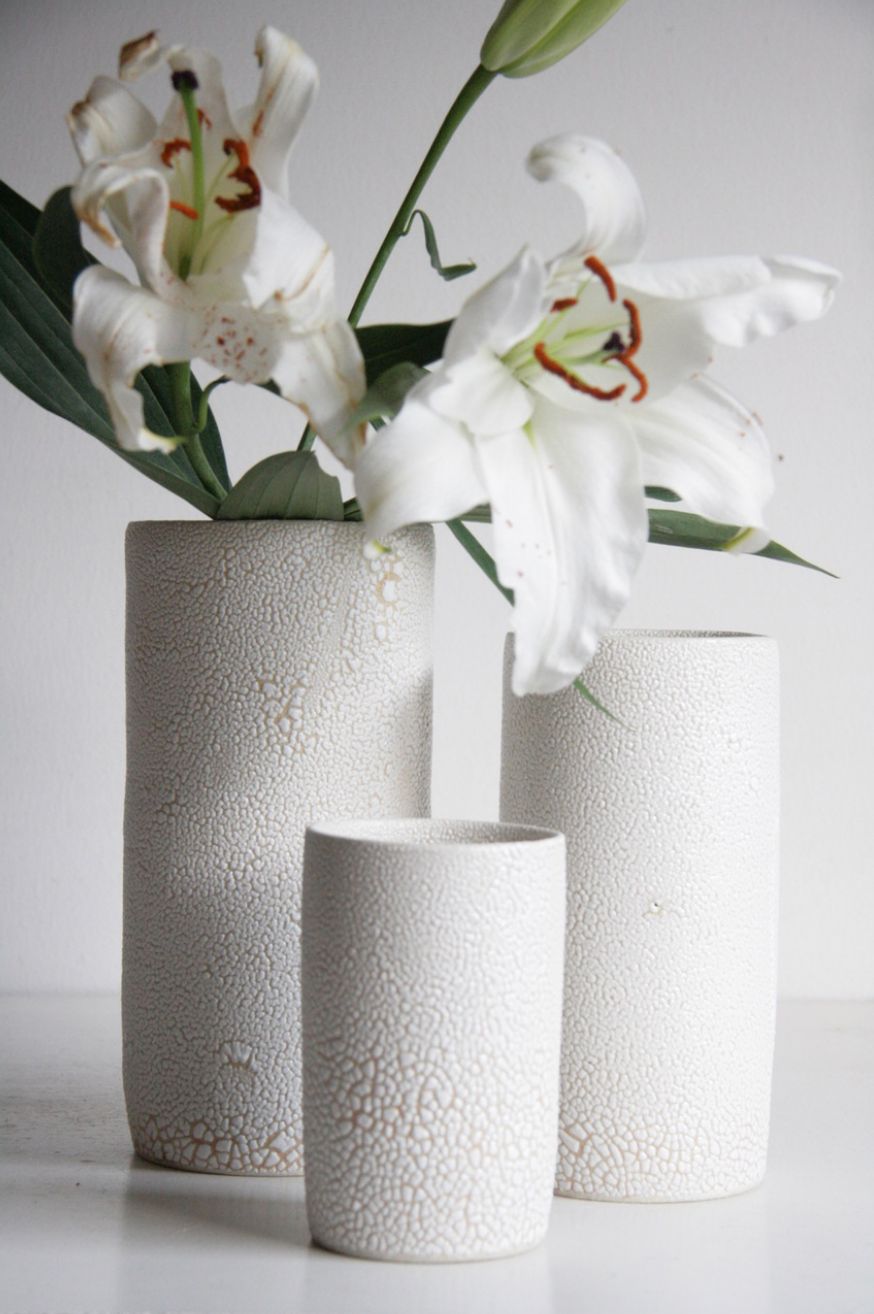 One of the things that sets Sheldon Ceramics apart is the unique surface treatments they've perfected after many years in the biz. The Crocodile finish has a raised, bubbled texture that fosters a tone-on-tone minimalism with a hint of the exotic. (I've had my hands on these vases and they're a delight to the touch!) One vase has presence enough to stand on its own, but of course a trio makes an even sexier statement!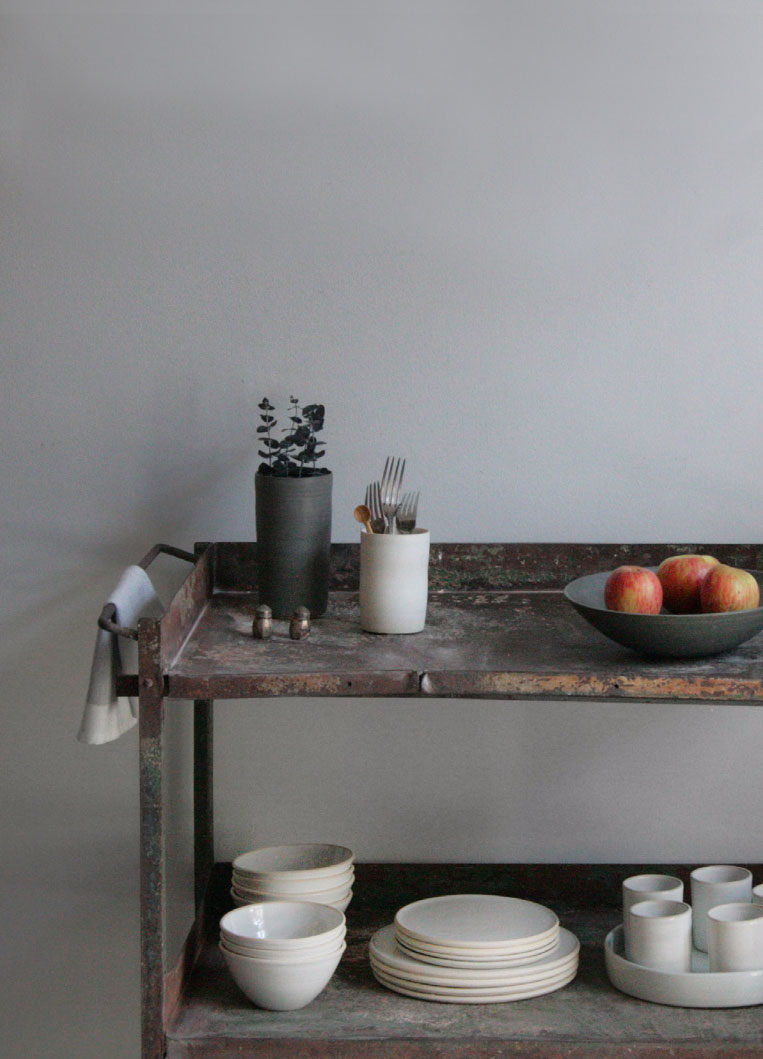 Finally, for a slightly more luxe look, pair the brand's Farmhouse Collection with vintage silver. The elegant glow of the glazed porcelain contrasts with the tarnished finish on the flatware, making for a dinner setting that's at once upscale and inviting. Perfect for a slice fancy homemade pizza from your oven–or for the Lean Cuisine you just pulled from the microwave. Because hey, even TV dinners deserve to have nice things!
Images courtesy of Sheldon Ceramics.