Last week I headed to the DC area for my cousin's wedding. It was my first time exploring that part of the country and I was determined to squeeze as much as I could into the short time I was there! I've heard so many great things about how DC's food and shopping scene is evolving, and I wanted to experience the city's renaissance firsthand. So Ivan and I booked our flights to get us into town a day ahead of the wedding festivities. Looking back, I'm amazed at how much we did in 24-hours, and we couldn't have done it without the ease and flexibility of uberX. Being able to hop from neighborhood to neighborhood with drivers who knew their way around meant we didn't have to bother with navigating or parking, allowing us to make the most of our limited time without stress! I've retraced our route in this style-inspired Washington DC travel guide—because today's DC is more than just museums and monuments!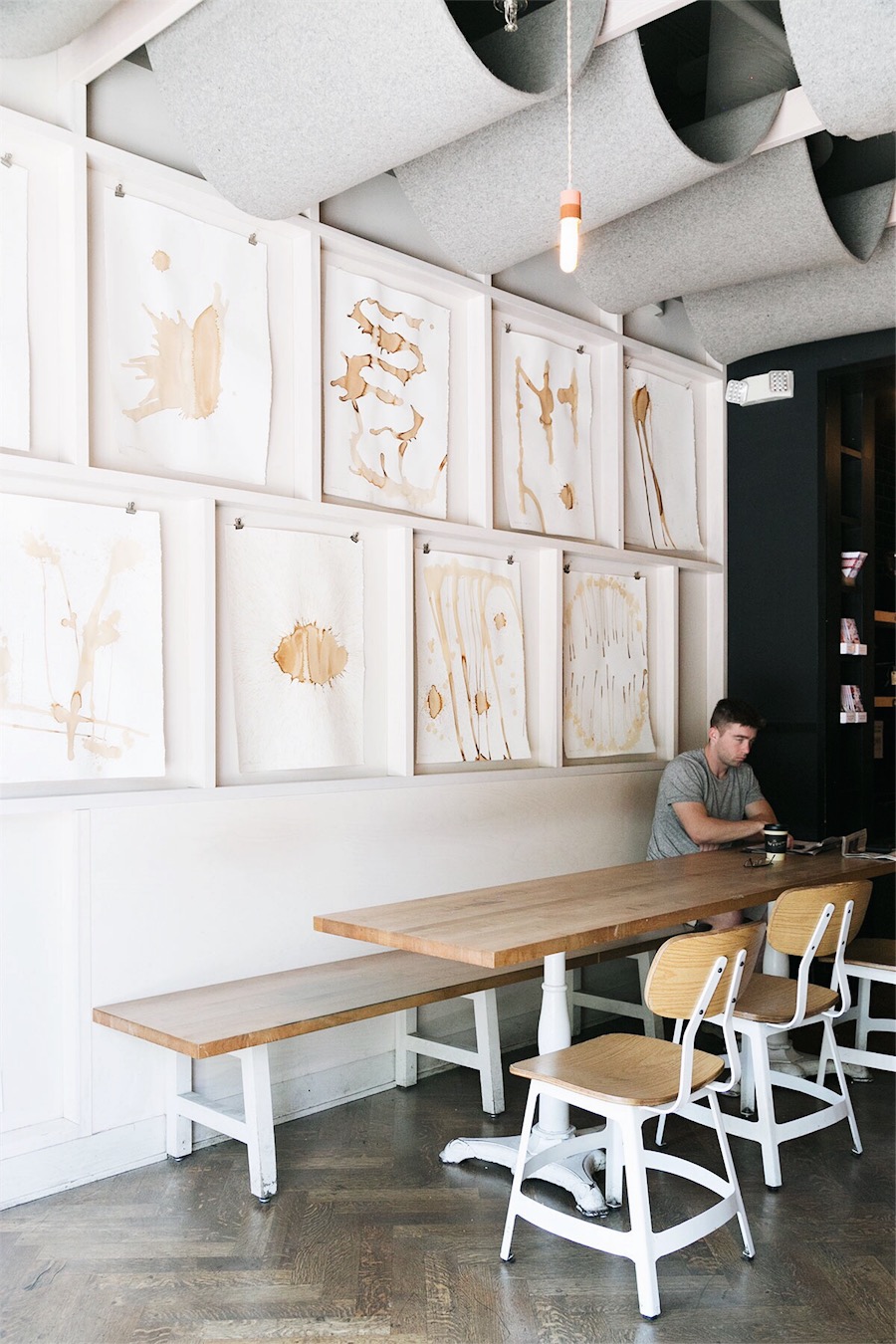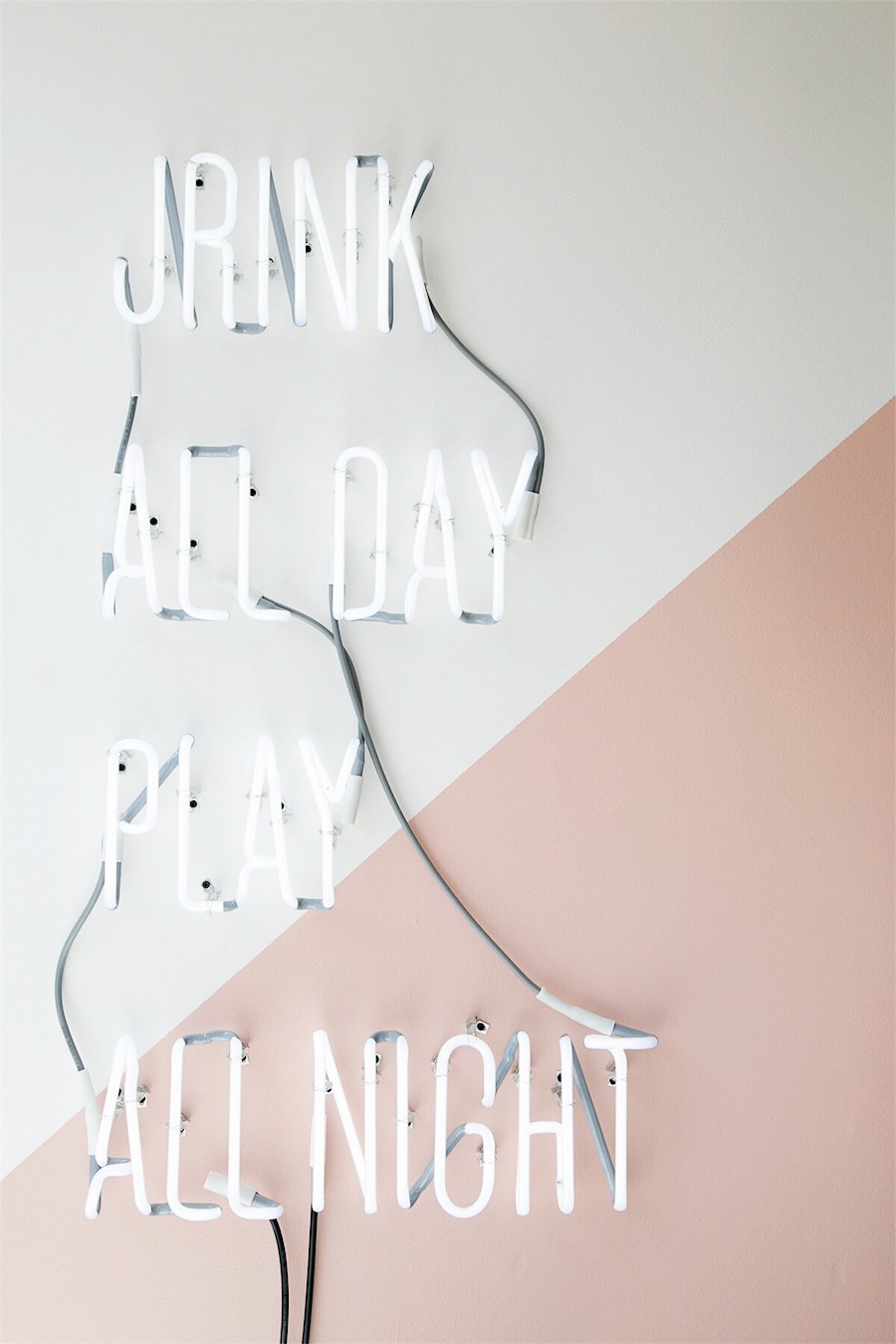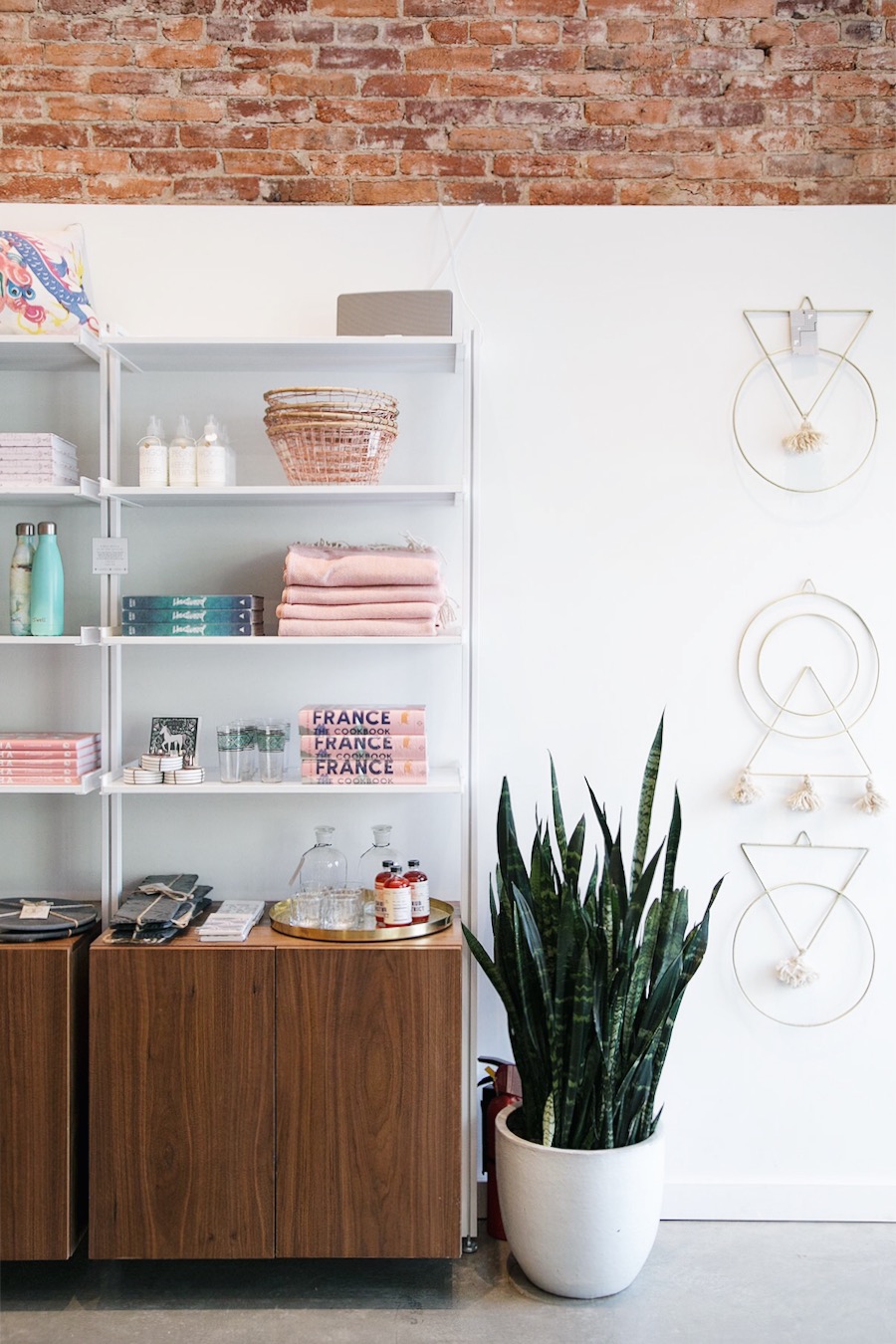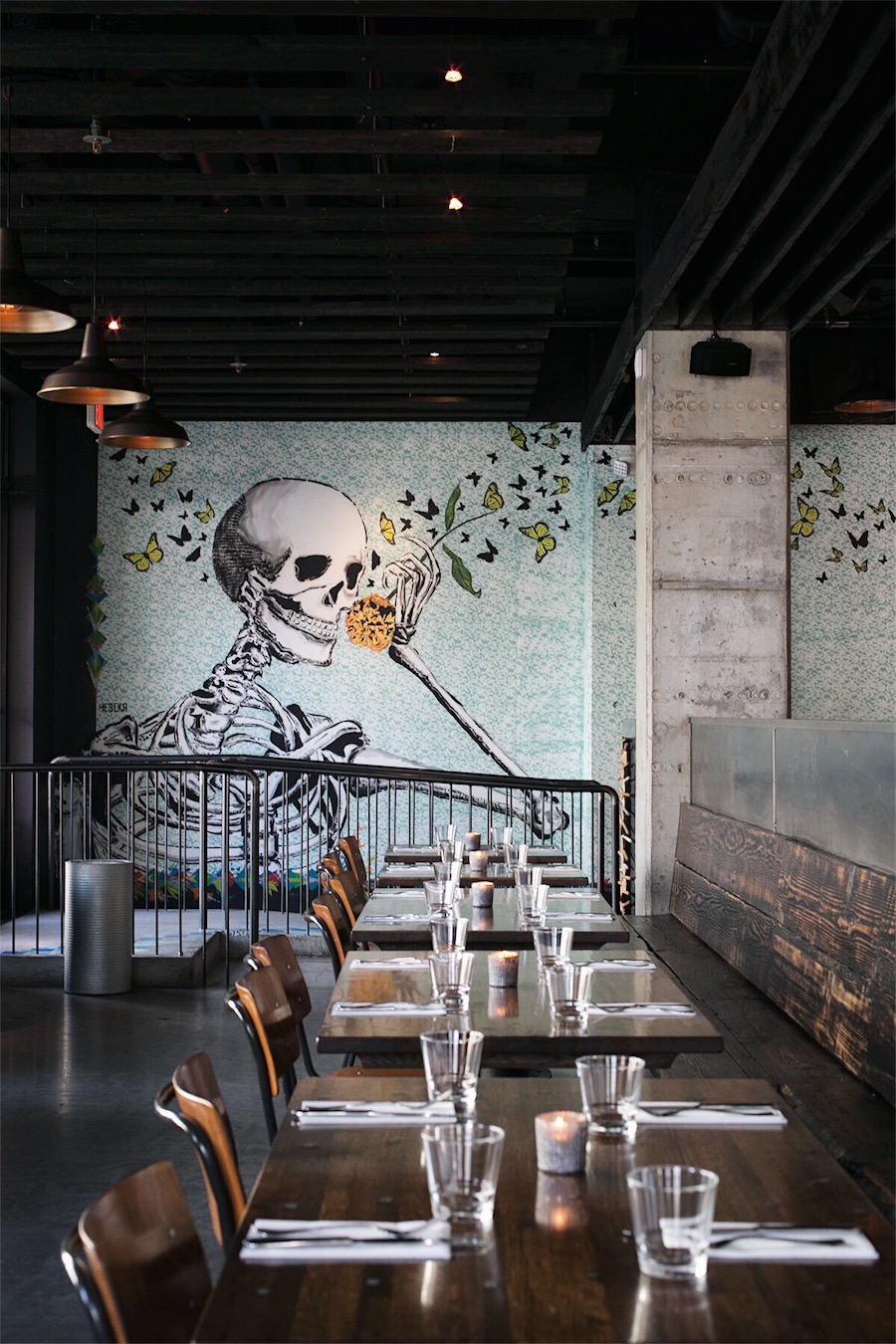 14th Street: We took a red-eye from LA to DC, landing bleary-eyed and sleep-deprived at 6am in the morning. We were definitely not in any shape to drive a rental car on unfamiliar freeways—not that any rental agencies were even open at that hour! Within 5 minutes of exiting the airport, we were comfortably settled in the back of an Uber from Dulles Airport and headed into the city where we knew that hot coffee and breakfast awaited us. We went straight to the 14th Street district, one of DC's most thriving strips for restaurants and independent boutiques. The options along that stretch were seemingly endless!
Eat + Drink: For all-day breakfast, check out Ted's Bulletin and their classic chicken 'n' biscuits! Get a caffeine hit with Americanos at The Wydown and admire their stunning art installations too. Power up with cold-pressed greens at Jrink. The Mexican food at Espita gives LA a run for its money, and the garlic knots at All-Purpose just might bring tears of bliss to your eyes.
Shop: Salt & Sundry is DC's go-to for covetable home decor, tablewares, and gift items. Be sure to visit their nearby sister store Little Leaf, where you'll find more house plants than you can shake a garden stake at! Finally, pop into Redeem and stock up on avant-garde wardrobe finds that will have your friends back home eyeing you with envy.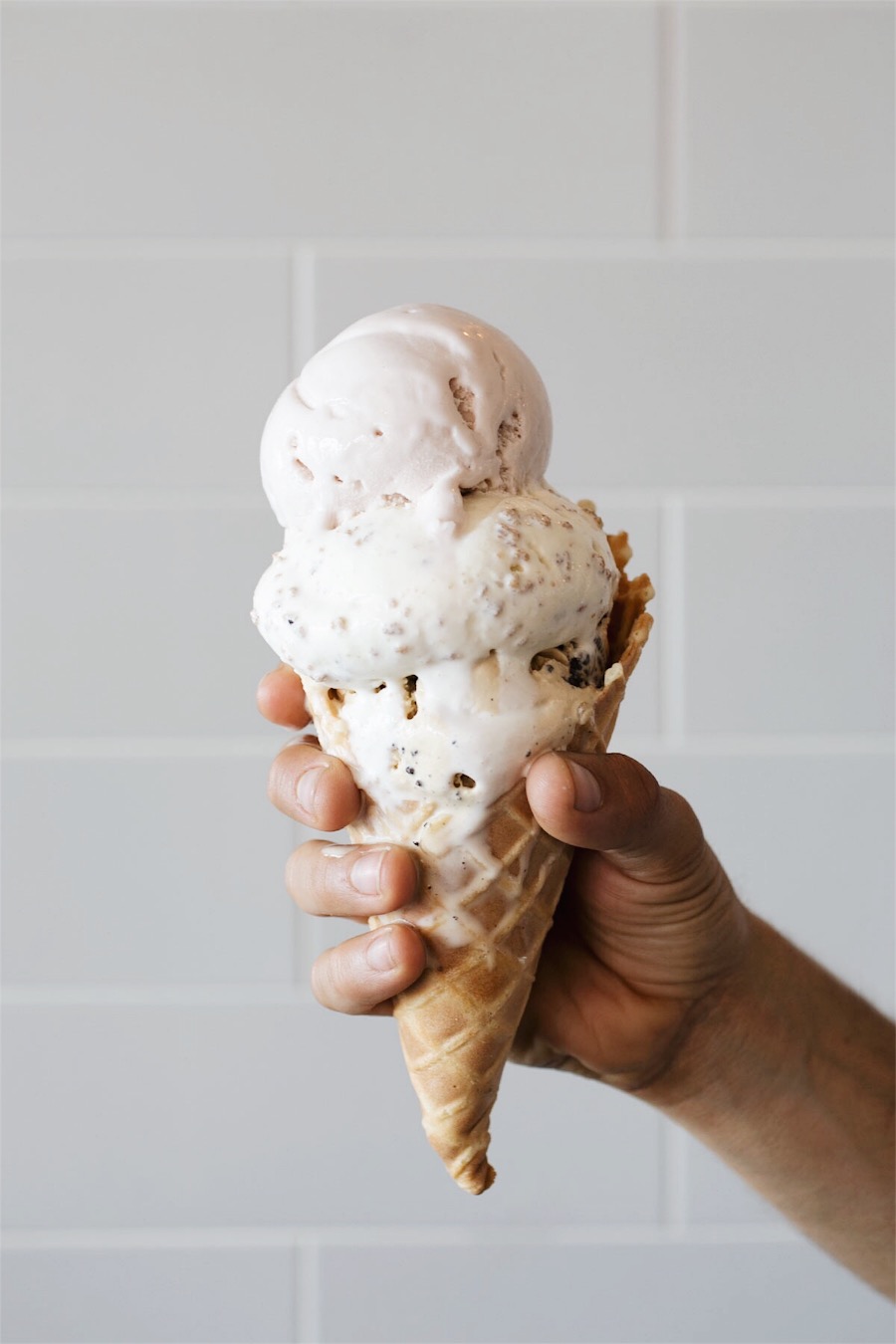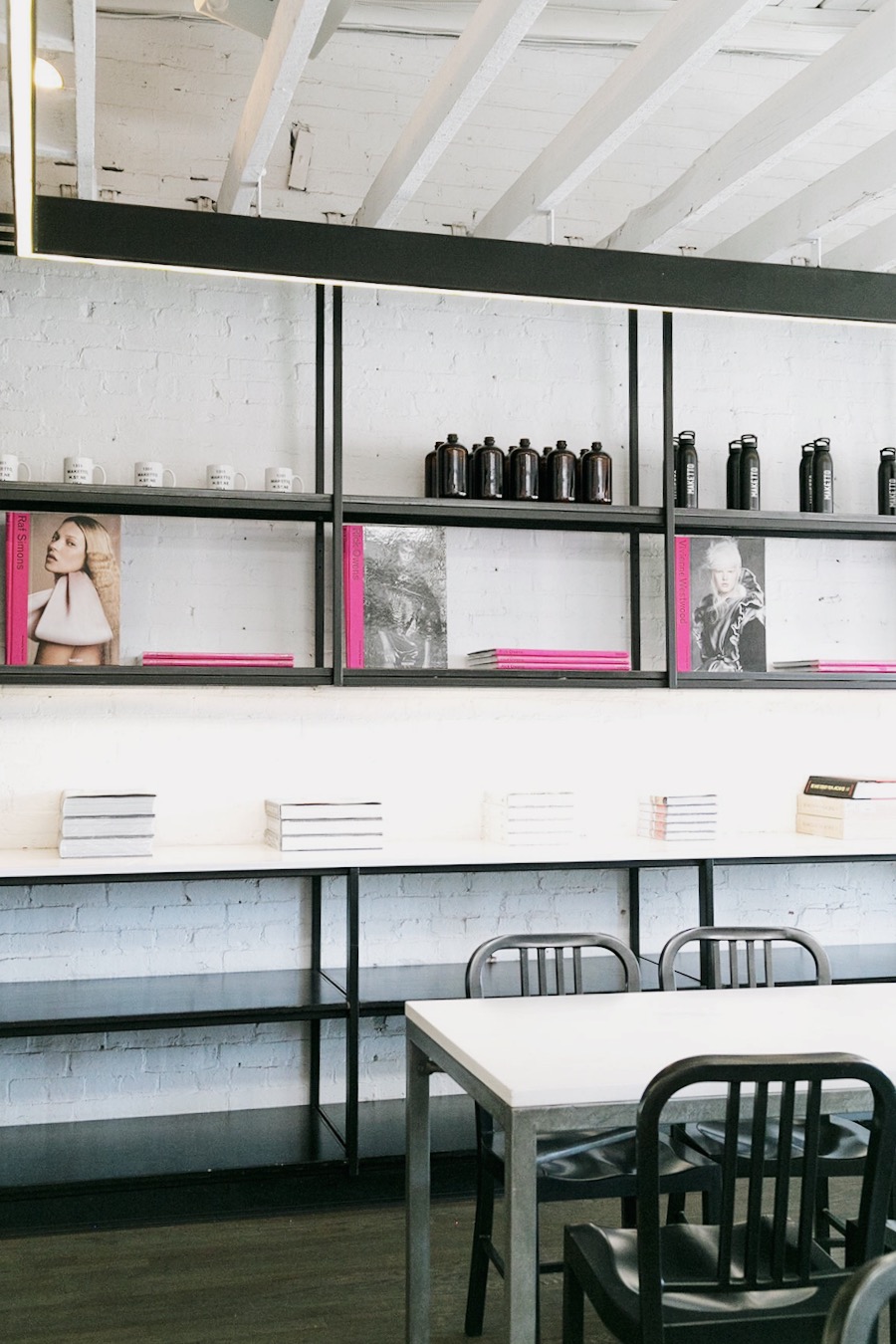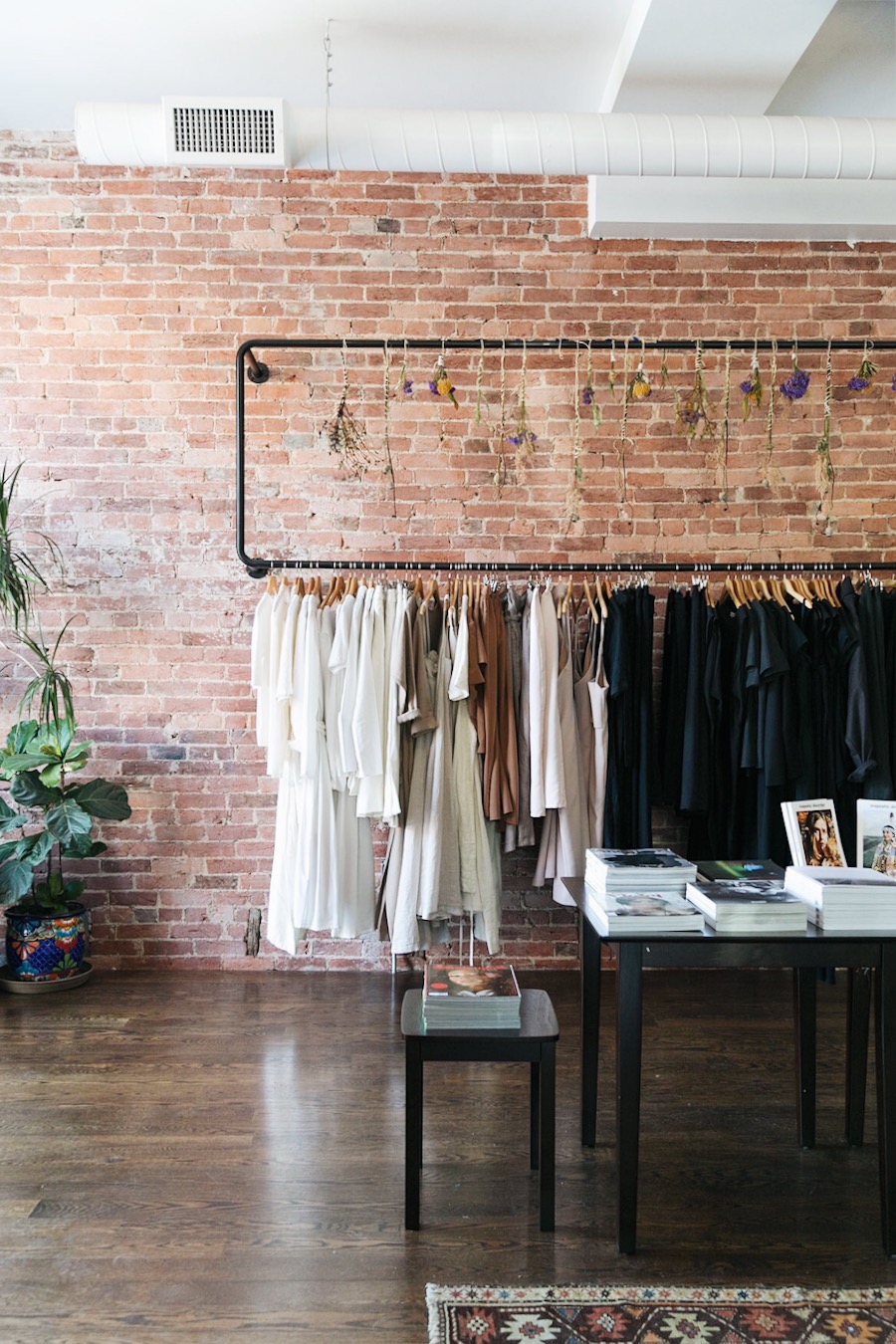 H Street Corridor: Not far from 14th Street—but definitely far enough that you'll want to call an Uber—the H Street Corridor is an up-and-coming area with a few noteworthy points of interest. We'd been given the heads-up on this part of town by a local at one of our previous stops, and because Uber's wait times are so short and the app makes it so simple to add stops, we didn't think twice about tweaking our itinerary!
Eat + Drink: On the way from 14th to H Street, stop off at Union Market and get a waffle cone at Trickling Springs Creamery; as an ice cream aficionado I can say with authority that they churn some of the top scoops in the country! Or hold out for H Street and a sit-down to seasonally-informed fare at Sally's Middle Name, where the bounty of the region's farms gets the star treatment.
Shop: Maketto has a reputation as one of the city's most forward-thinking establishments. The combination boutique/cafe stocks rare sneakers and streetwear for the dapper gent in your life, and also serves up rice bowls and dumplings to satisfy both your tummy and your Instagram audience. Just around the corner, Shopkeepers curates minimalist womenswear, handmade ceramics, and artisanal apothecary products, all with a distinct communal vibe.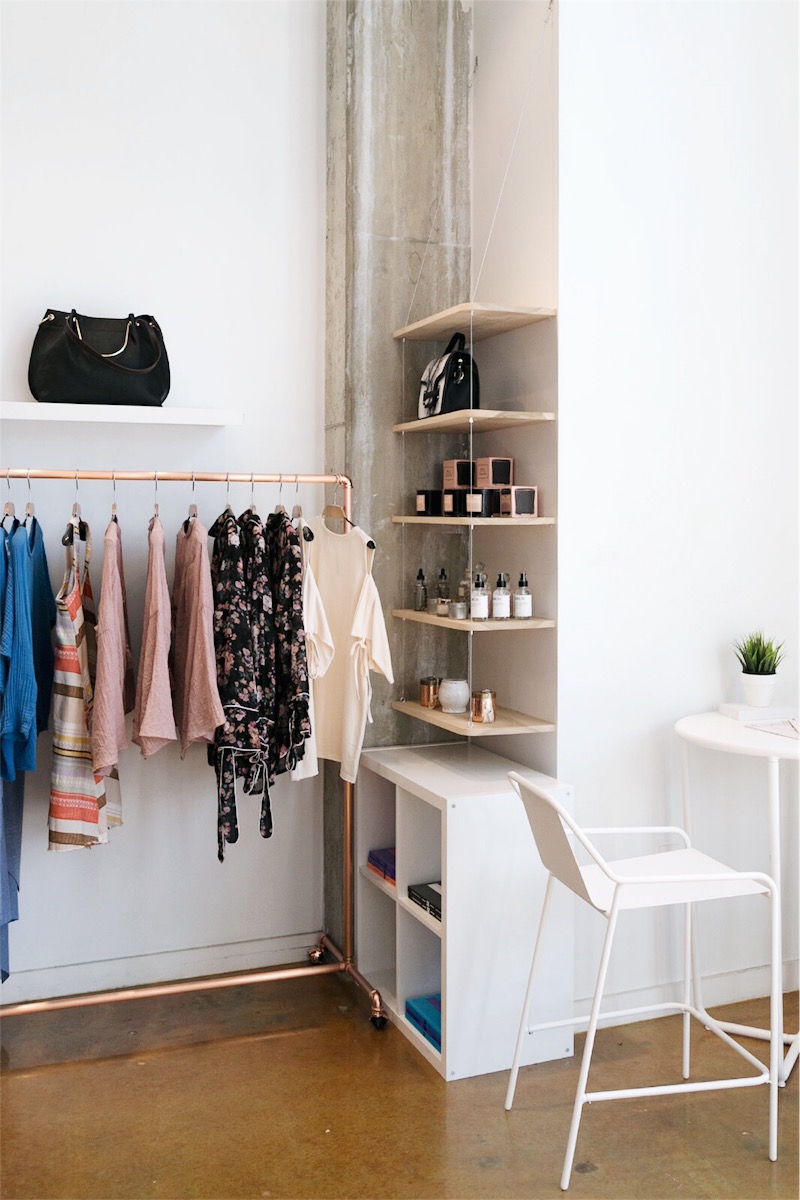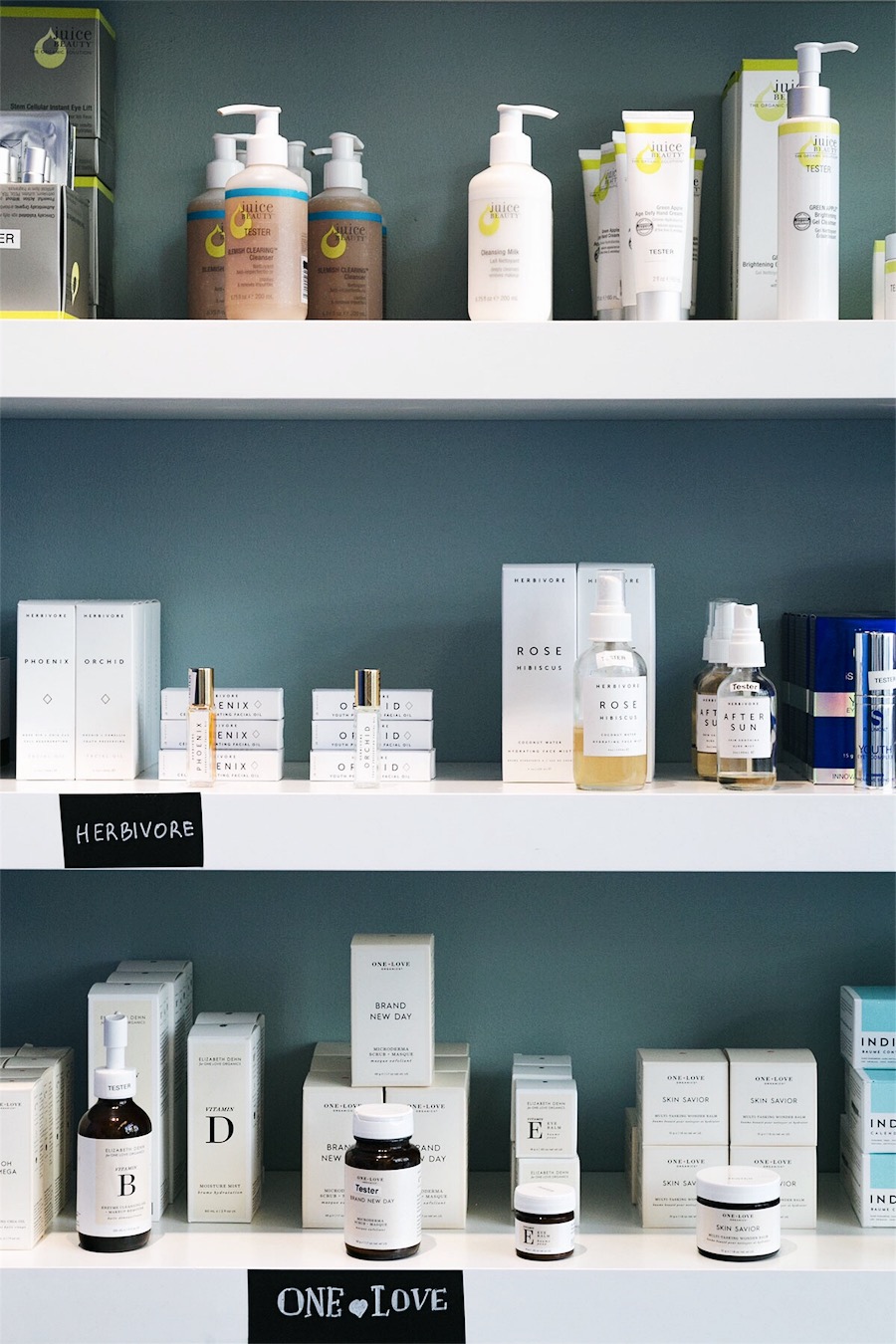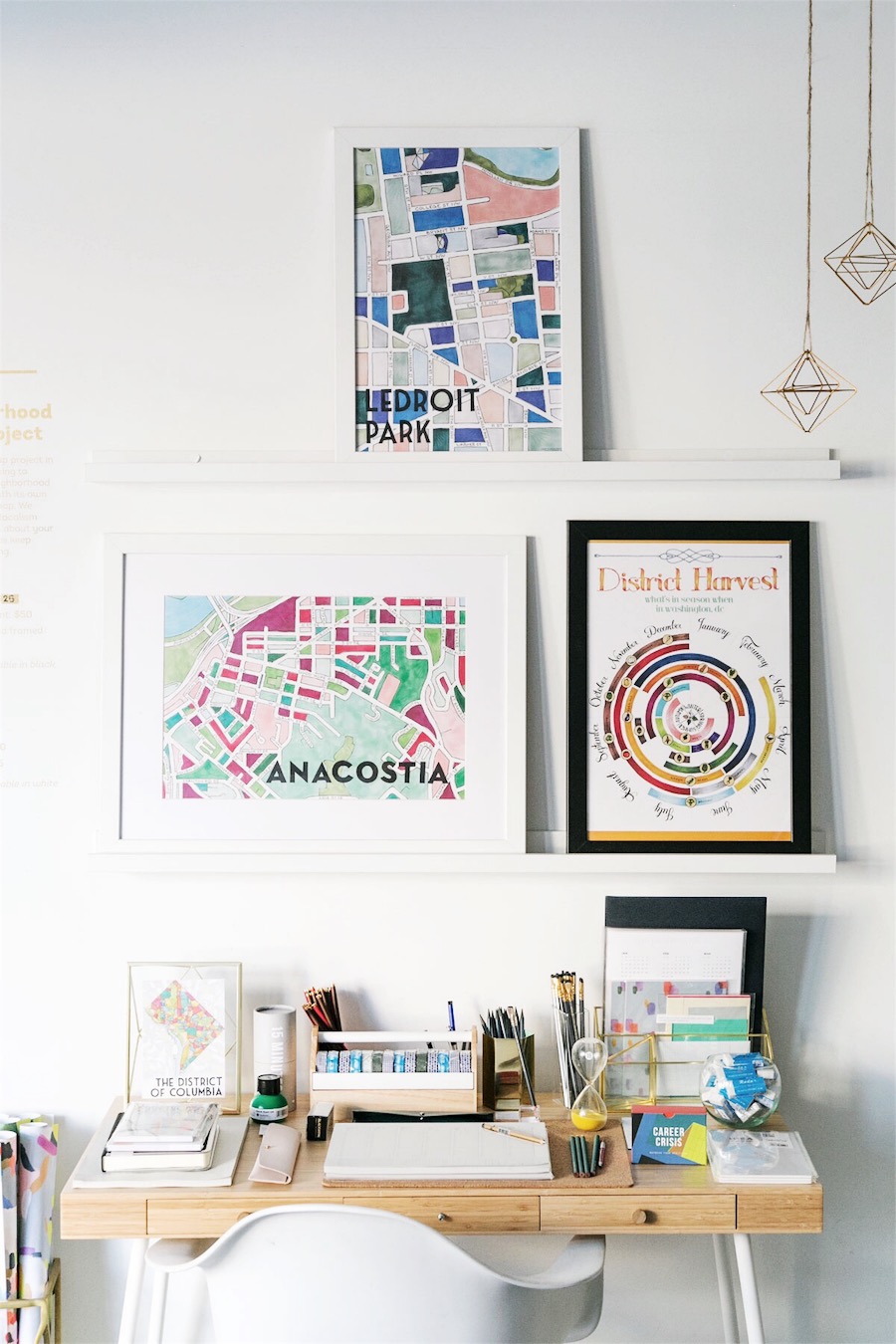 Shaw: Before returning to our hotel for a night of hard-earned sleep, we hopped an Uber ride to a bustling neighborhood called Shaw, which has chic and youthful vibe due to the influence of nearby Howard University. Comprised largely of old industrial buildings turned into residential lofts, the ground floor of each structure is packed with shops and restaurants of all kinds!
Eat & Drink: The DC area is home to tons of independent food producers, everything from coffee roasters to breweries. Stop off at Glens Garden Market for some edible souvenirs or a snack for the road! Across the street, Compass Coffee (which was founded by two former Marines!) is a great place to rest your feet and recharge both your phone and your energy stores. Or wander over to Halfsmoke and design your own fancy sausage sandwich with a cereal milkshake chaser!
Shop: For bright and breezy womenswear and accessories, look no further than Lettie Gooch. Stock up on organic and all-natural skincare products (the ones you've seen online and have been dying to try in person!) at Blush Med. And before you grab your last Uber ride of the day, visit Cherry Blossom Workshop and drool over the design-minded stationery and office supplies. We especially loved their collection of hand-drawn DC neighborhood maps—the only maps we looked at all day thanks to Uber!
Disclosure: I partnered with Uber to concept, shoot, edit, write, and share this post. All opinions are and always will be my own. Thank you for supporting the brands that enable me to bring you fresh inspiration daily!