After all the travel I did in the month of May, I'm excited to be spending June parked firmly at home here in LA. But of course one of the best parts of going out of town is reminiscing upon your return about all you saw and did! Without a doubt one of the highlights of our trip to Washington DC was our stay at the Watergate Hotel. Ivan and I are both history geeks with a love of design, too, so there was no better place we could have rested our heads for our night in the nation's capital!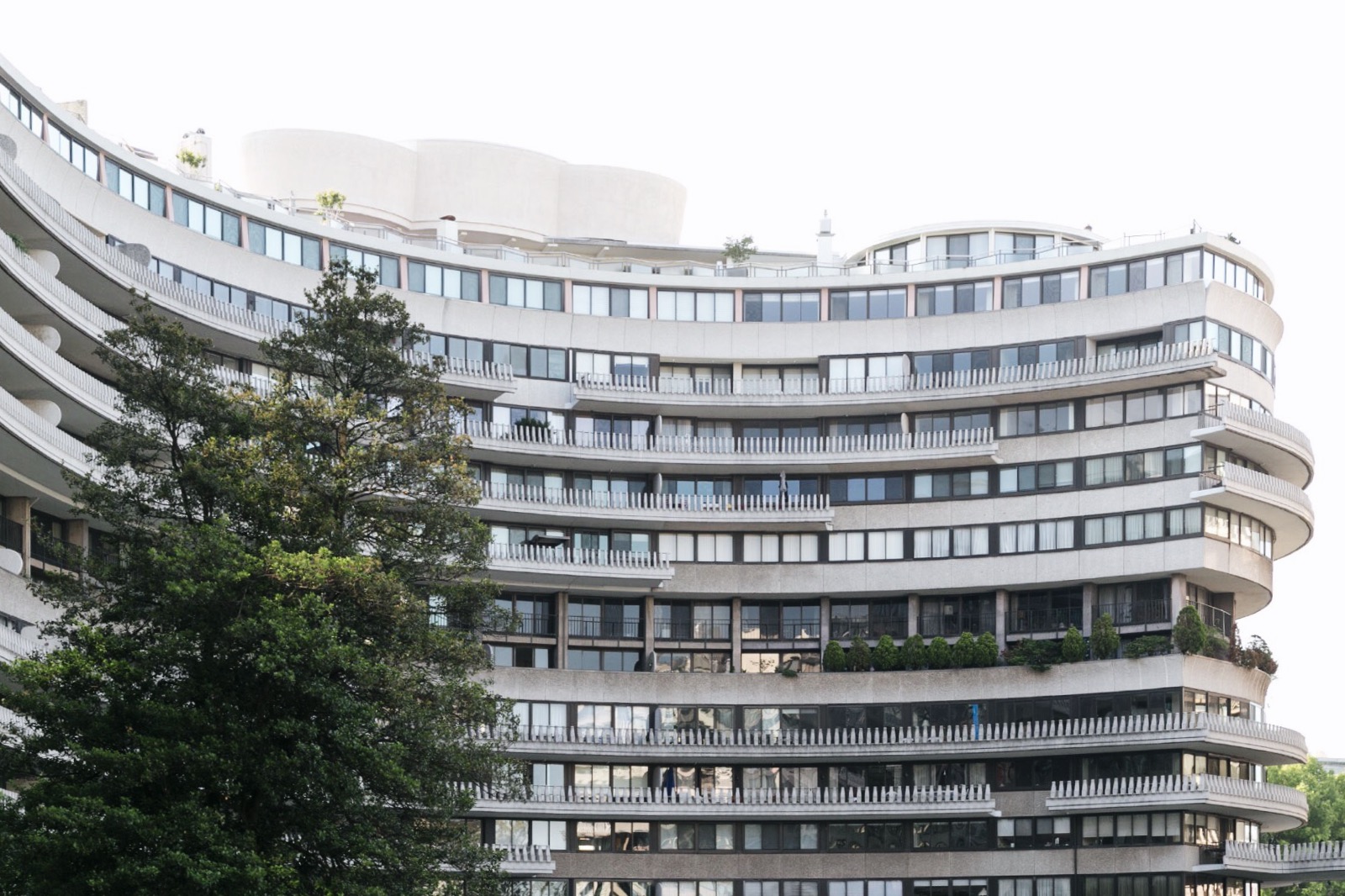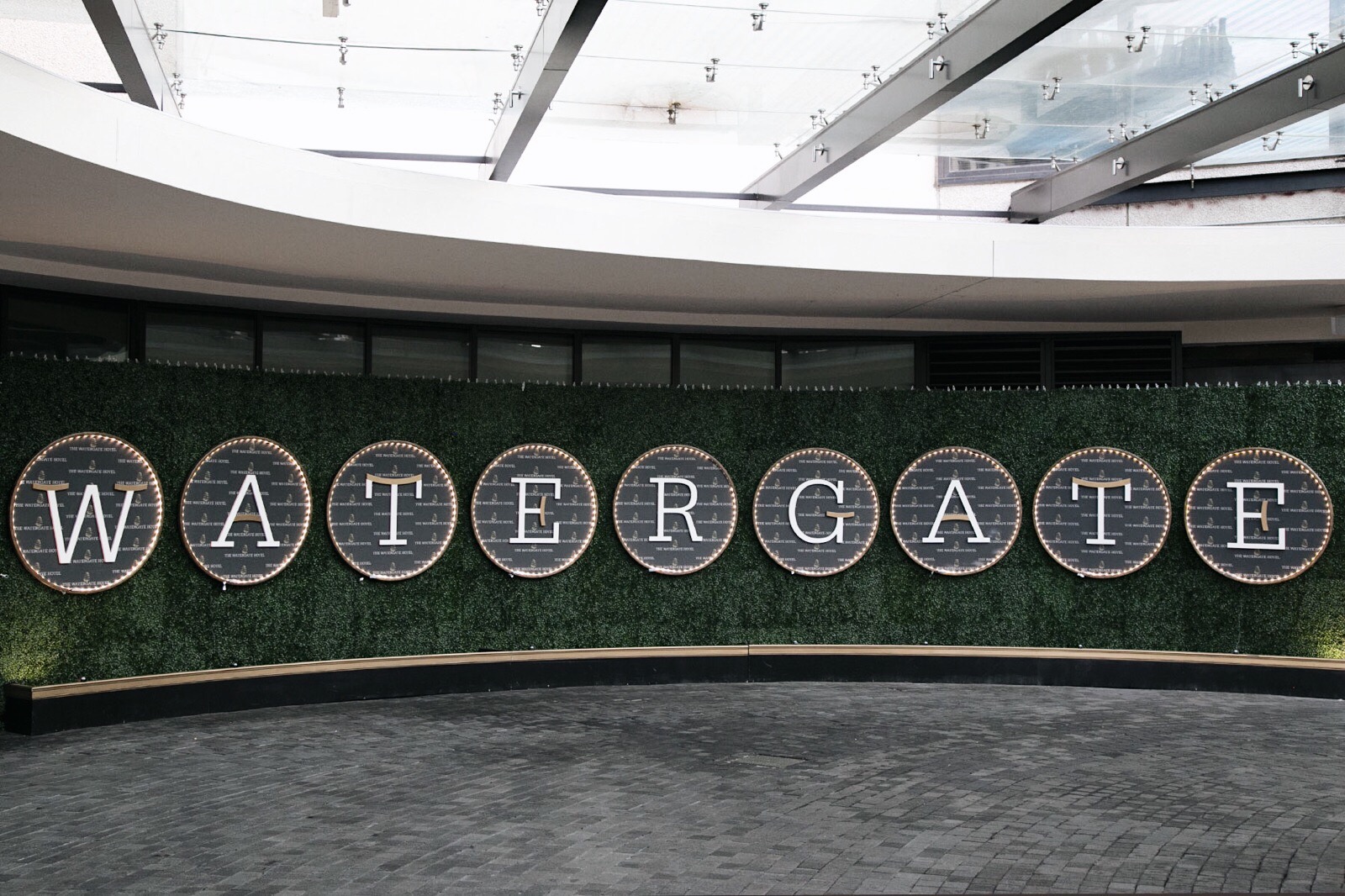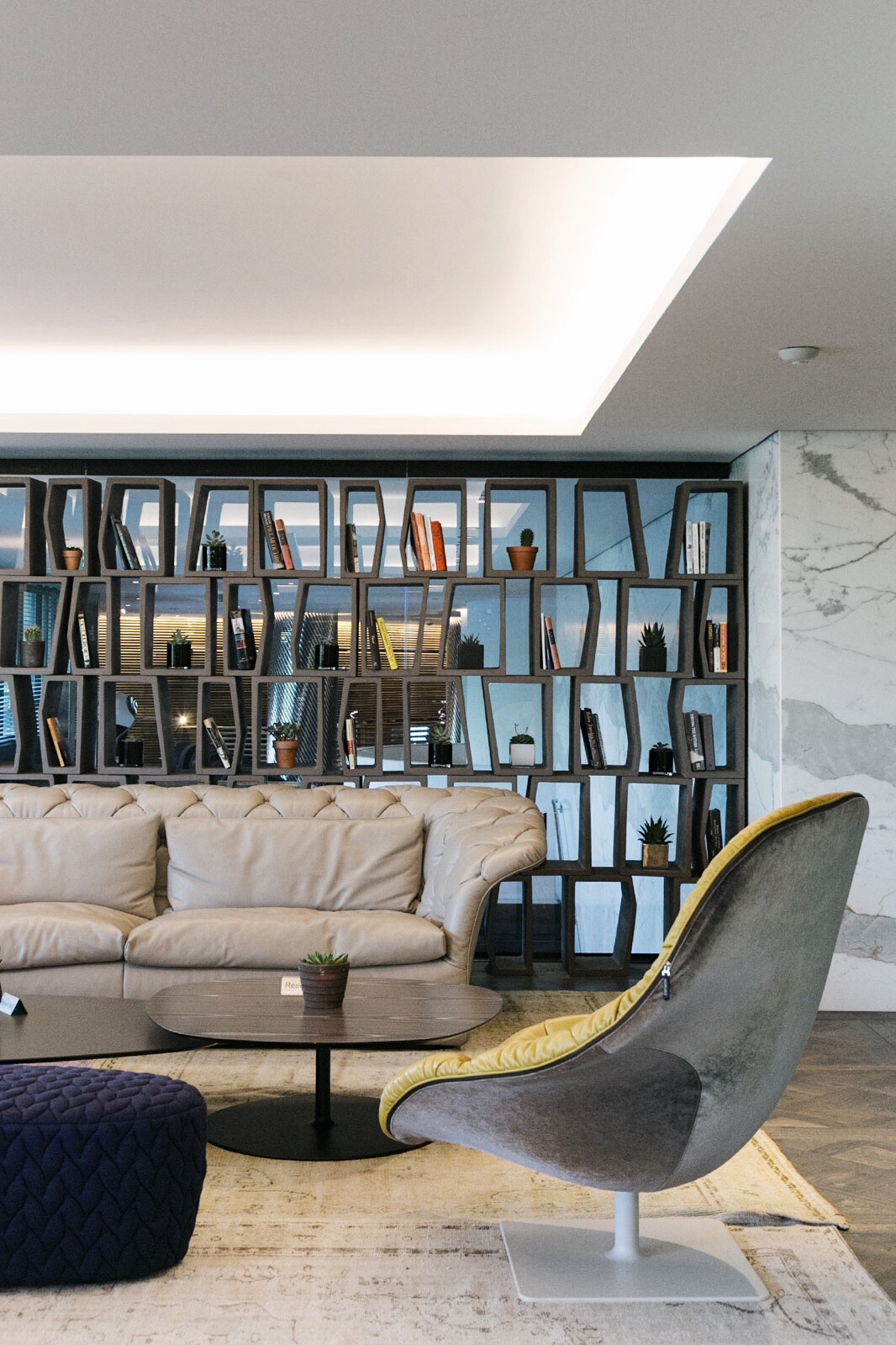 The Watergate, whose name is definitely entrenched in the annals of time, underwent a major renovation that was unveiled last year to much acclaim. The updated decor pays homage to the property's past (think sleek mod furniture with plenty of cheeky shapes and channel tufting for a swinging 60's vibe) but also feels fresh and fashion-forward by today's standards too. Oh, and speaking of fashion, Mad Men costume designer Janie Bryant designed all the staff uniforms and they are fab-u-lous!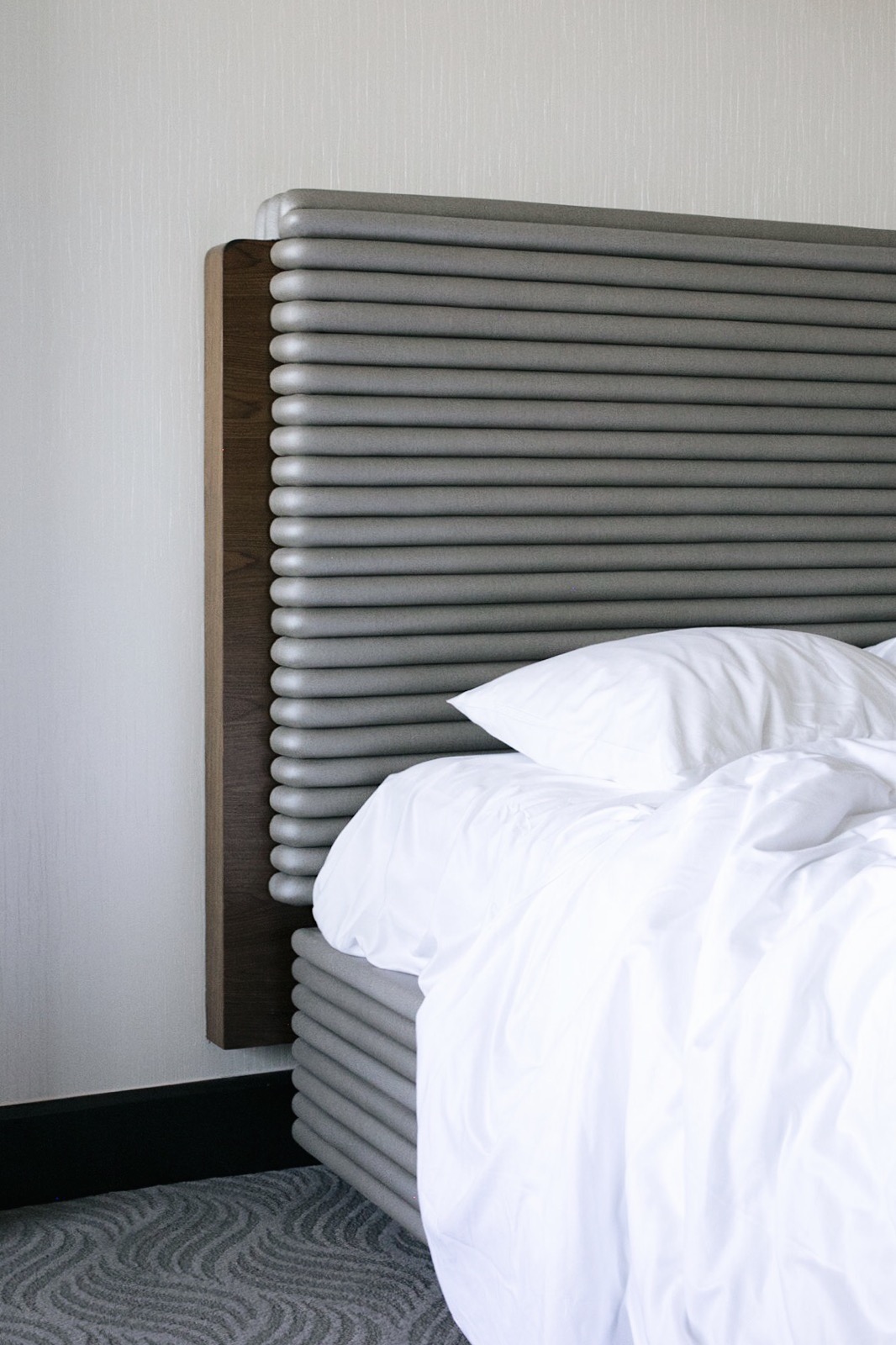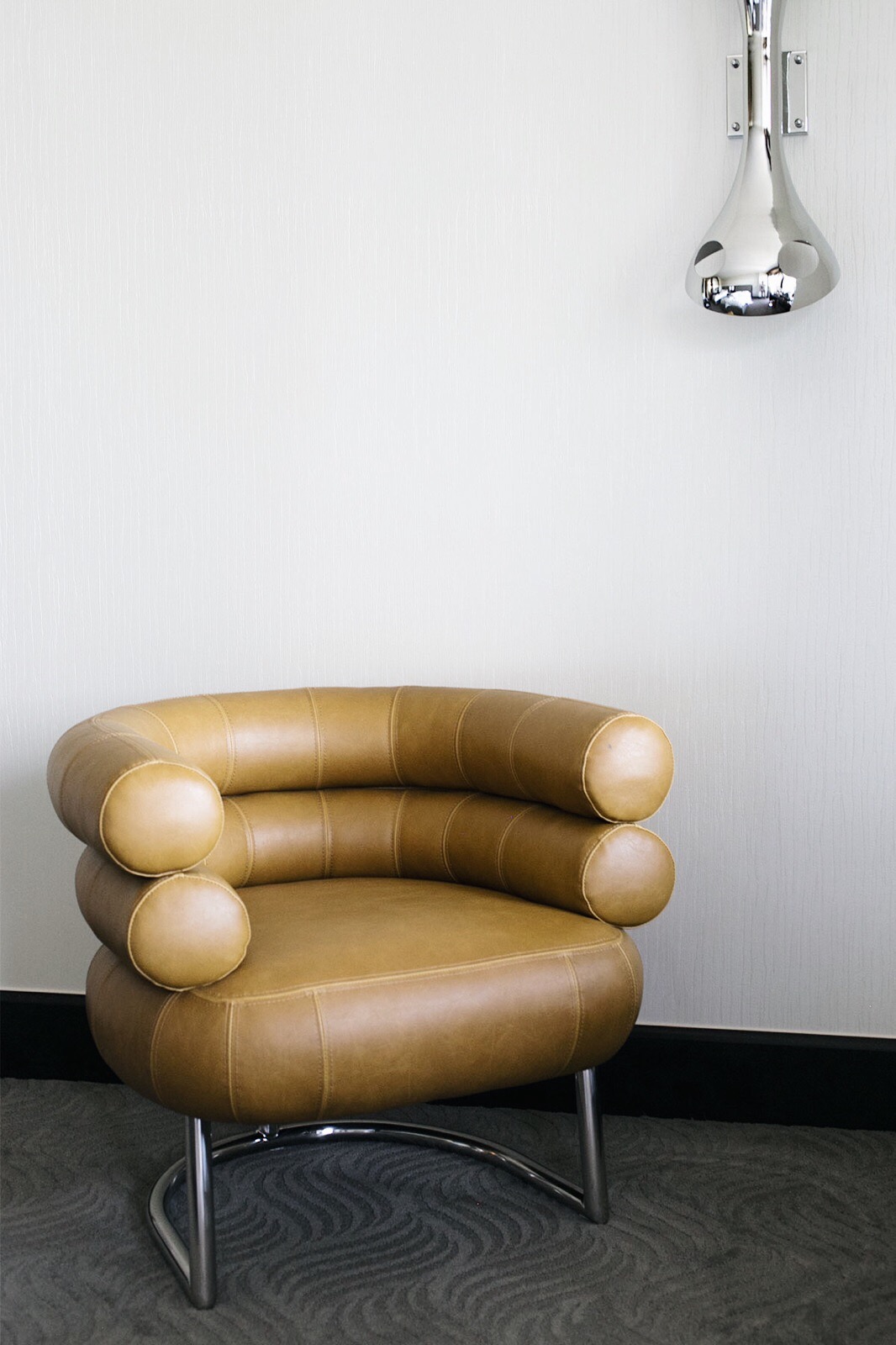 What struck us most, however, was how fun the atmosphere at The Watergate is! Rather than take itself too seriously, the hotel embraces its infamous past with subtle, self-deprecating touches throughout. The keycard reads, "You don't have to break in," while a pencil on the desk in our room had the words "I stole this from The Watergate Hotel" imprinted on it. (You betcha I snagged it as a souvenir.) We had a blast wearing robes and slippers and ordering breakfast in bed, imagining illustrious personages of the past doing exactly the same thing!
Photography: Anne Sage.