It feels so darn good to be wrapping up the design projects I've had on my plate the last little while. (Did you see the bachelor pad living room makeover I shared last week?) The next one on the docket is Kim's neutral modern bedroom, which we're scheduled to shoot next week. It's just a matter of plugging in those last few missing pieces—so speaking of plugging in, I thought I'd give you a glimpse at our process for selecting lighting! Lamps, chandeliers, and sconces are one of my favorite things to shop for. They have major impact in setting the tone of a space, and there are some seriously gorgeous ones out there right now!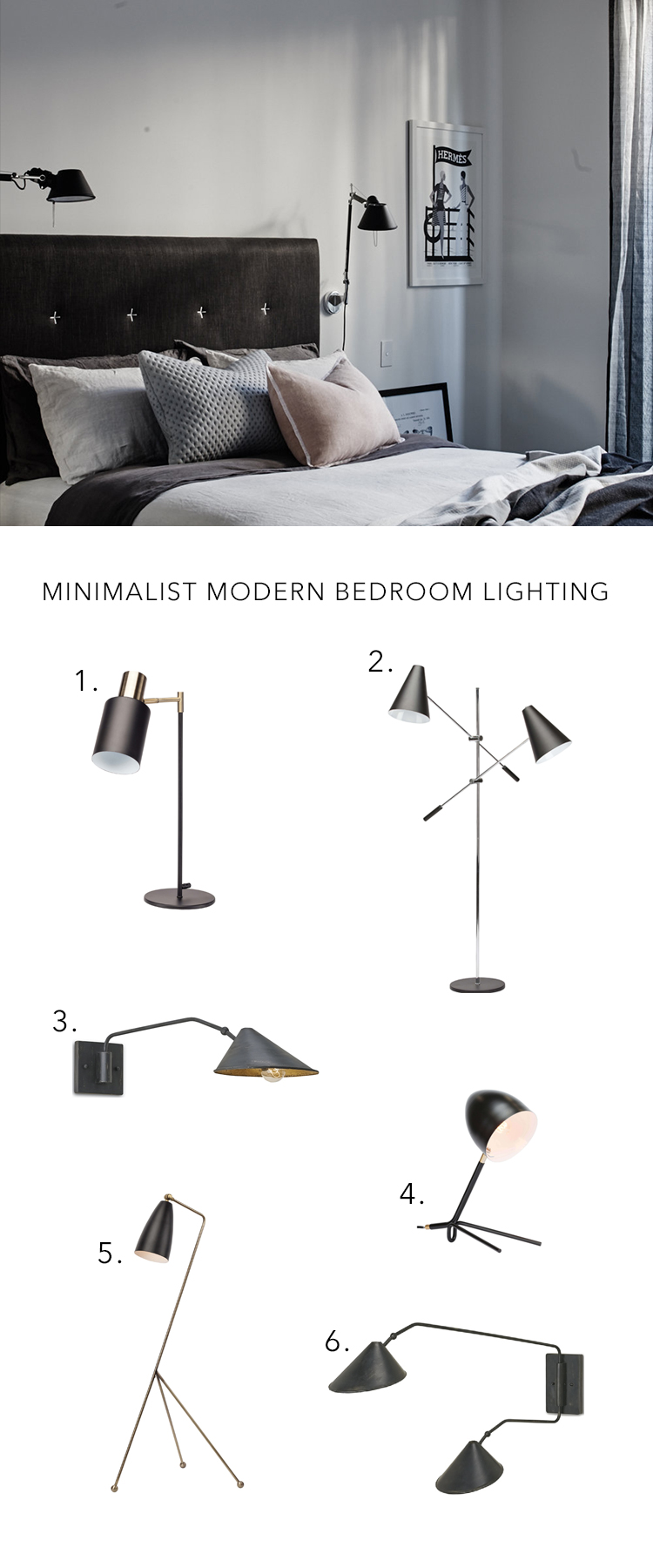 For the minimalist bedroom vibe that Kim wants to cultivate, we honed in on sinuous, sculptural metal bedroom lighting from High Fashion Home. The fixtures' strong and sexy silhouettes stand out amongst the quiet whites and ecrus that comprise most of the decor, adding a touch of drama without feeling overly ornate. We especially loved the look of metal shades for Kim's sconces, since there's already lots of fabric happening on the upholstered bed and we wanted the sleek swing arm lamps to offer contrast. The countdown to seeing it all installed is on, and I can barely wait!
Shopping Guide: 1. Black and Brass Metal Table Lamp 2. Adjustable Double Shade Floor Lamp 3. Swing Arm Wall Sconce 4. Tripod Table Lamp 5. Tripod Floor Lamp 6. Double Swing Arm Wall Sconce // Images.