Whenever I'm in Europe, I can spot the Swedish travelers a mile away. For starters, they are the dictionary definition of 'robust' and put my schleppy tourist vibes to shame with their strapping athleticism and beaming good health. Oh, and they're a stylish bunch—with the men all in slim trousers and the women in breezy, impeccably tailored basics—which makes sense, given that labels like Acne Studios, J. Lindberg, and BYREDO have sprouted from Sweden's chic cultural soil. Yet at the same time, the many Swedes I've interacted with have been extraordinarily kind and practically minded, too. Underneath their impeccable style, they've got some serious substance!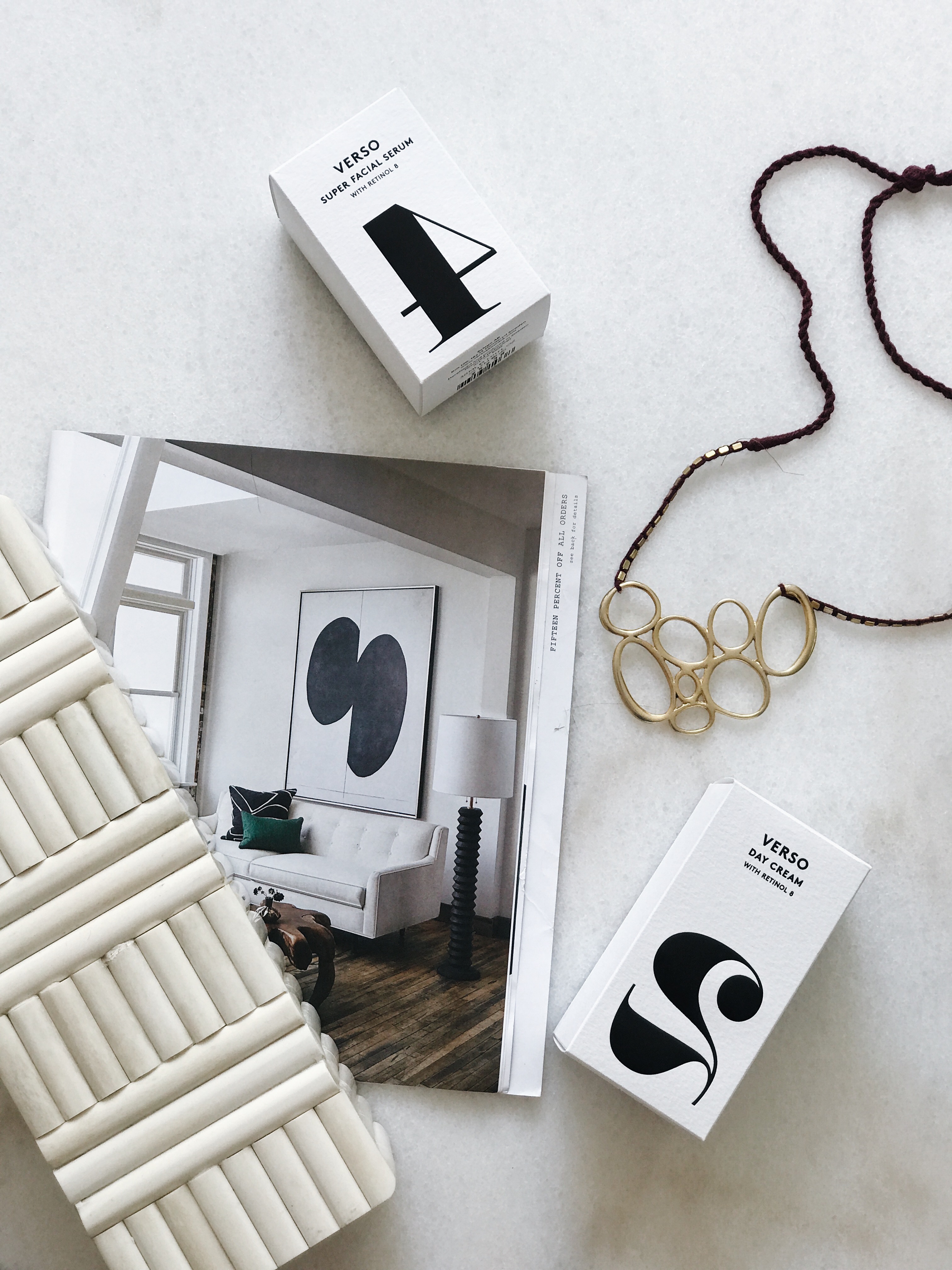 So I wasn't the least bit surprised to learn that VERSO SKINCARE, a streamlined complexion collection that I've long admired from afar, also hails from Sweden. And I shouldn't have been surprised at how quickly and thoroughly it's revamped my skin—and yet I was, because how often does showstopping packaging design belie a product that exceeds your every performance expectation? Yet in true Swedish tradition, VERSO combines style with substance for skin rejuvenation products that beautify your medicine cabinet as much as they beautify your face!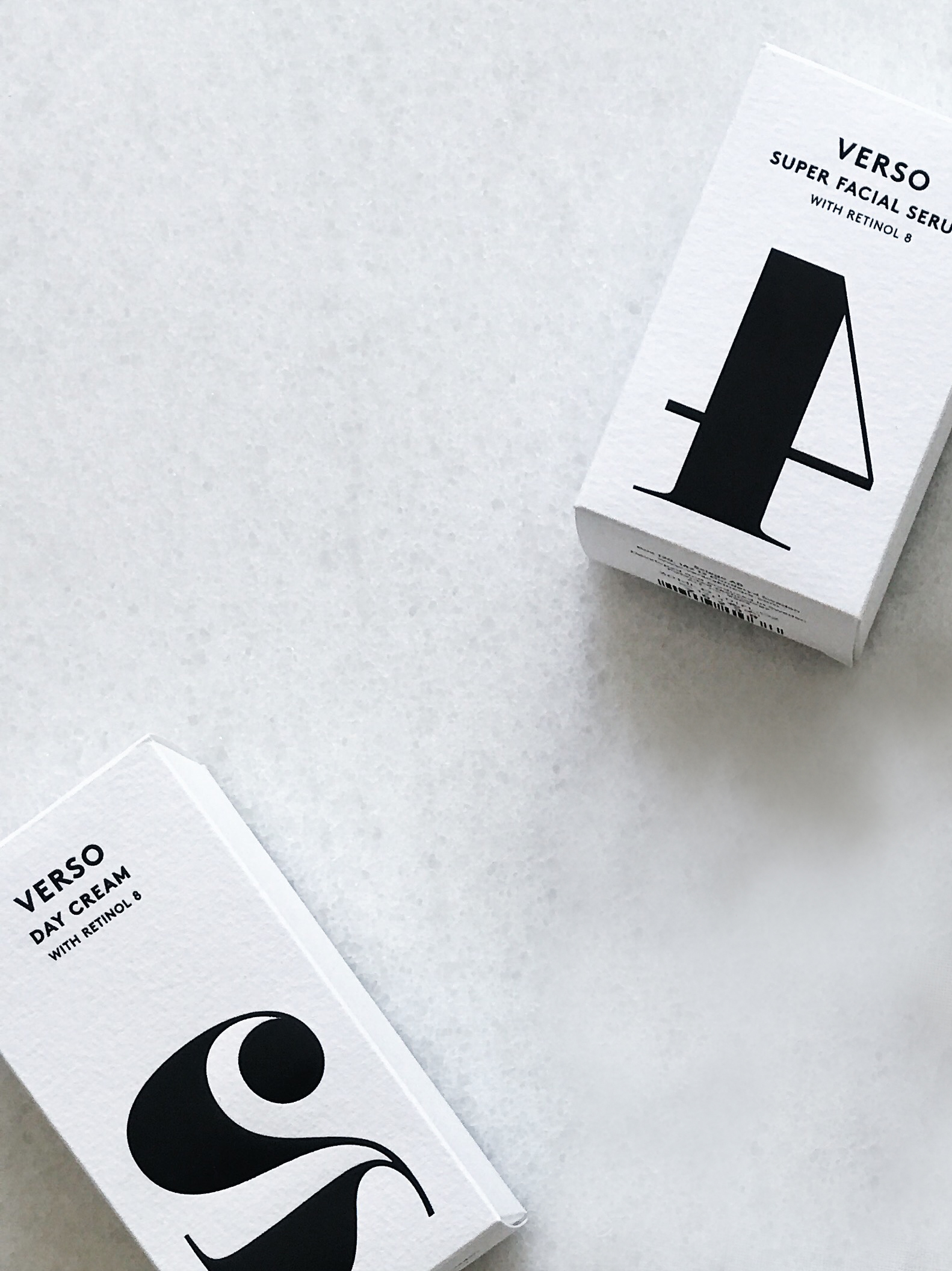 The secret lies in VERSO's exhaustively researched formulations that combine a perfectly balanced concentration of Retinol 8, one that's proven to be eight times as effective and half as irritative as traditional Retinol, with minimal additional ingredients. I've seen a difference in my skin in just two weeks of using the Super Facial Serum and Day Cream, including pores that appear smaller and tighter, and a glow that's appeared seemingly out of nowhere. Word on the street is that VERSO's full impact doesn't take effect until 6 months into my regime, so I can only imagine how radiant I'll be come springtime. Radiant enough, perhaps, to traipse through Europe and be mistaken for a Swedish tourist…?!
VERSO SKINCARE is available in the US at Sephora! No ticket to Stockholm required! Images: Anne Sage.