One of the questions I'm most frequently asked is where I find my inspiration, and the answer I give is always a very boring one: "Inspiration can come from anywhere!" But it's true—you never know when and where the muse will jump out and grab you by the imagination—and Rebecca Atwood's newest wallpaper collection illustrates this point perfectly (pun intended!). You wouldn't know it to look at them, but the patterns all stem from some of the most well-known and ultra-soothing yoga poses!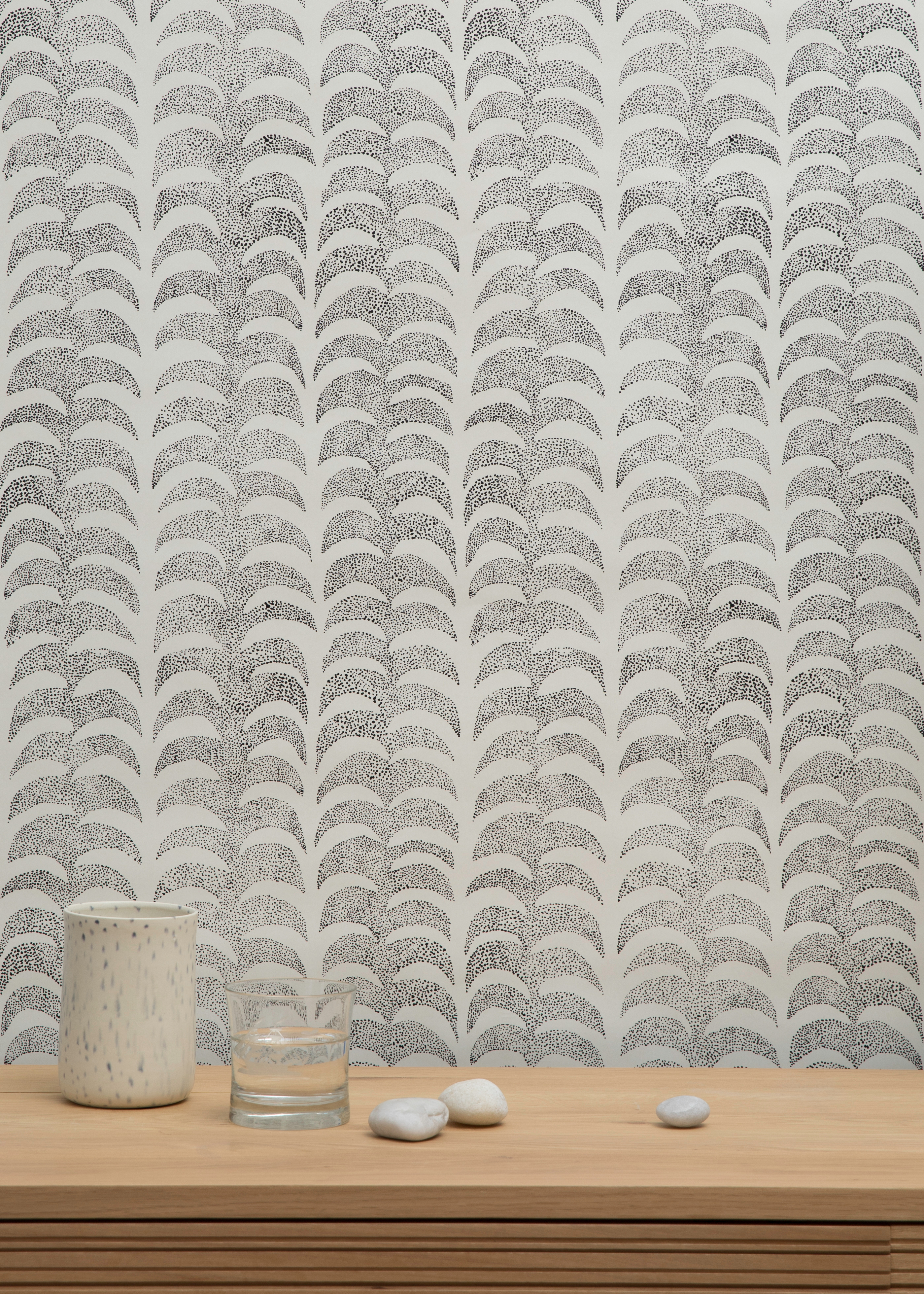 As Rebecca describes the background on her process: "For this collection we looked for ways to project movement through pattern, turning to yoga poses and their endless flow of breath and shape to inspire the design." And indeed, the movement in these screen-printed wallpapers is flowing indeed! There's the gentle wave of Cat Cow, the energetic hum of Tree Pose, the quiet peace of Savasana, and several more. But don't think these wallcoverings need be reserved for zen meditation centers—just like the rest of Rebecca's work, they're stylish and versatile enough to add a dynamic layer to any space. But if they do inspire you to dedicate a little corner of your home to a mindfulness practice, then absolutely run with it! Because like I just said, inspiration truly can come from anywhere!
Images: Tory Williams. Shop Rebecca Atwood's yoga-inspired wallpaper here!