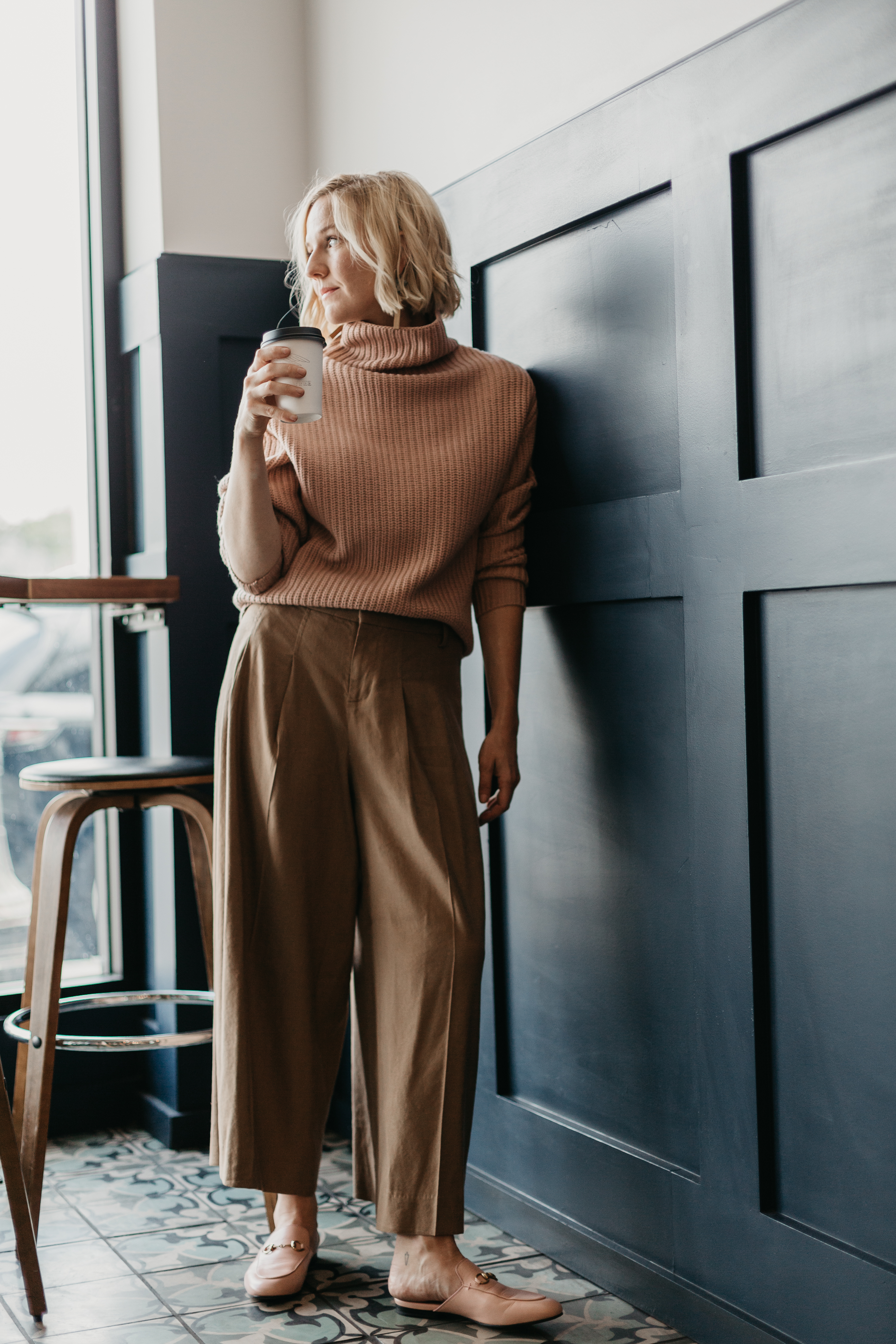 I don't know what it is about this year's fall fashions, but I've caught the bug and I'm feverishly updating my wardrobe! It's fun to be invigorated by my outfit options again, after several seasons of feeling a little 'meh' about my closet's contents. I'm chalking my renewed interest up to some seriously interesting trends out there right now, including lots of unique silhouettes and styling combinations that can be a little challenging to master but totally worth it when you do! This month I'm teaming up with eBay—one of my fave resources for current design fashion finds for a fraction of the price—to demystify some of the trickier trends. Up first? The head-turning wide-leg pant!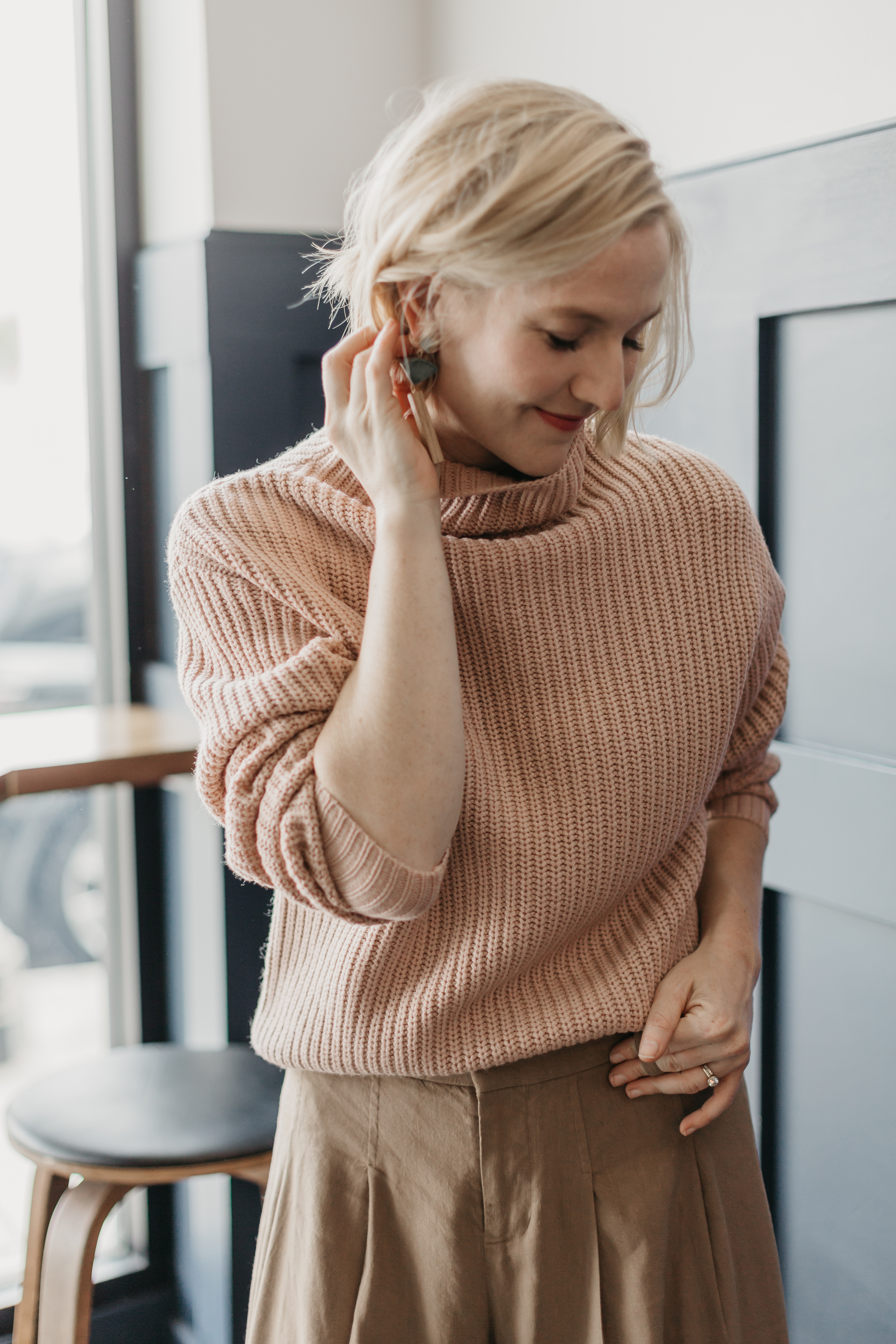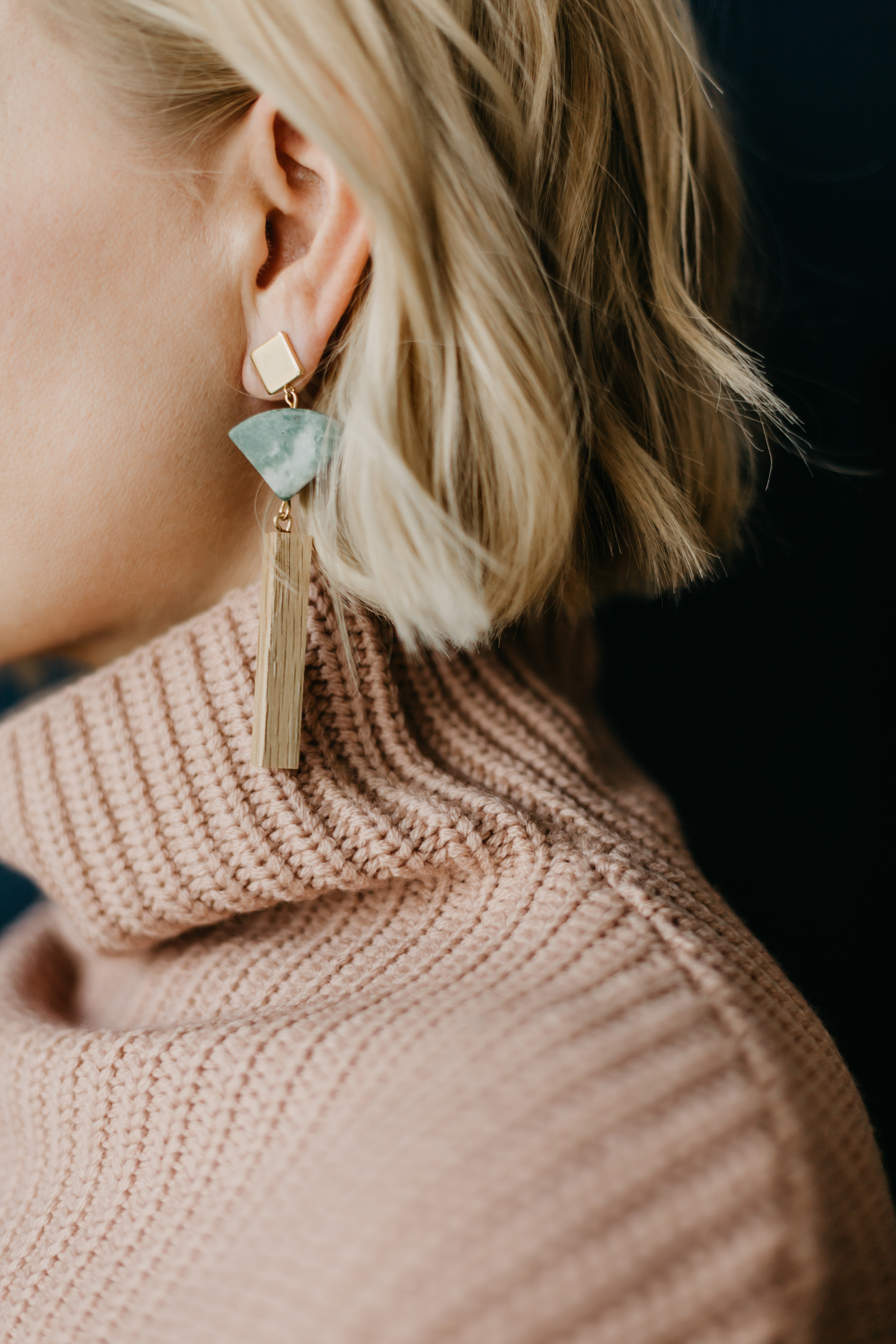 The most important thing to remember about these bad boys is that fit is everything. (I mean, fit is always everything but in this case, it's everything with a capital E!) Even though there's major volume happening on my lower half with this look, I still wanted a nice, slim fit at the waist to emphasize the narrowest part of my body. For that reason, I bought these linen wide-leg pants one size up, then had them taken in at the waistband for a small tailoring fee. While I was at it, I also had my seamstress hem them from a full-length pant to a just-above-the-ankle crop. That allows me to bare a touch of skin, which reminds onlookers that I do have a figure under here—and also enables me to show off a fantastic pair of shoes!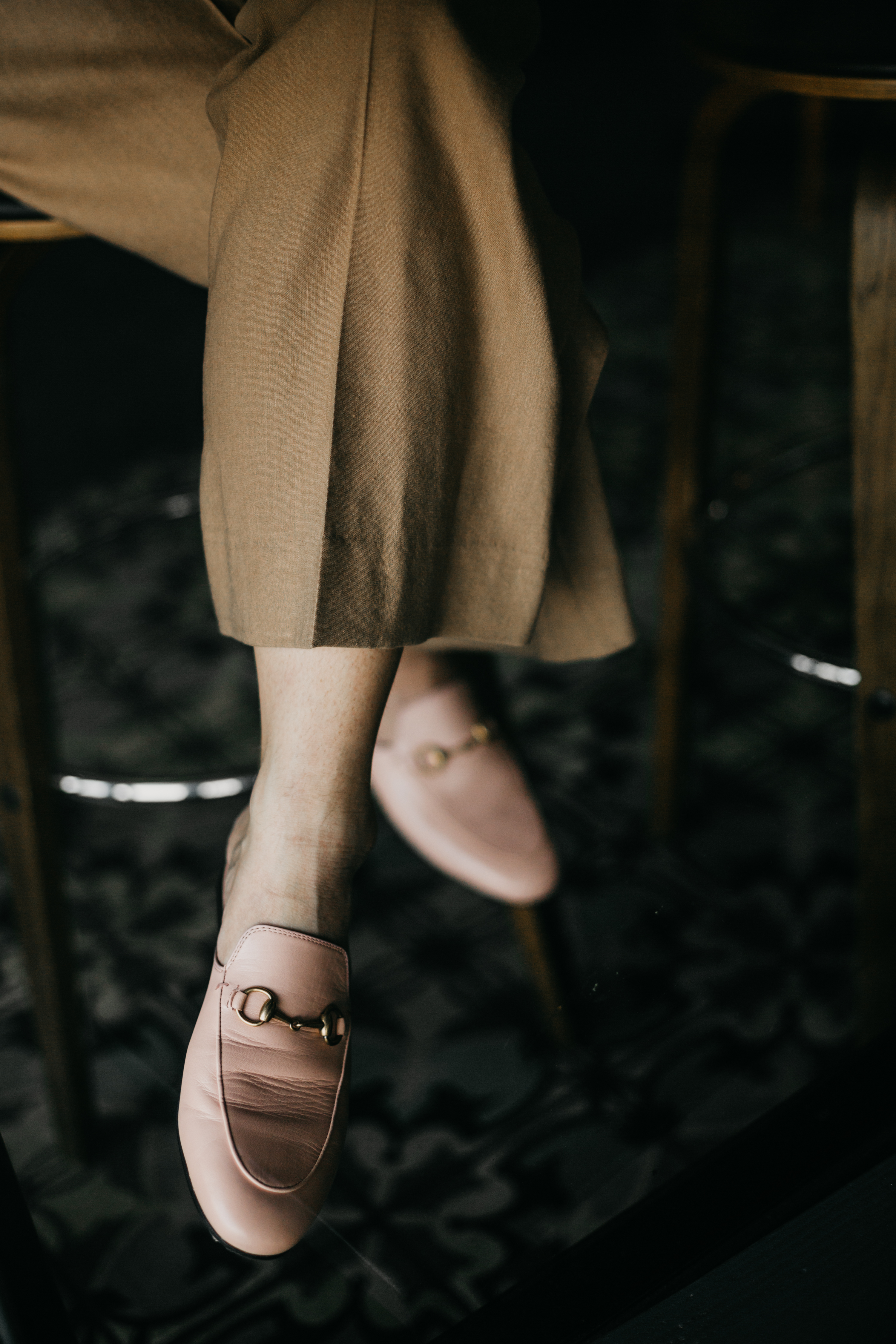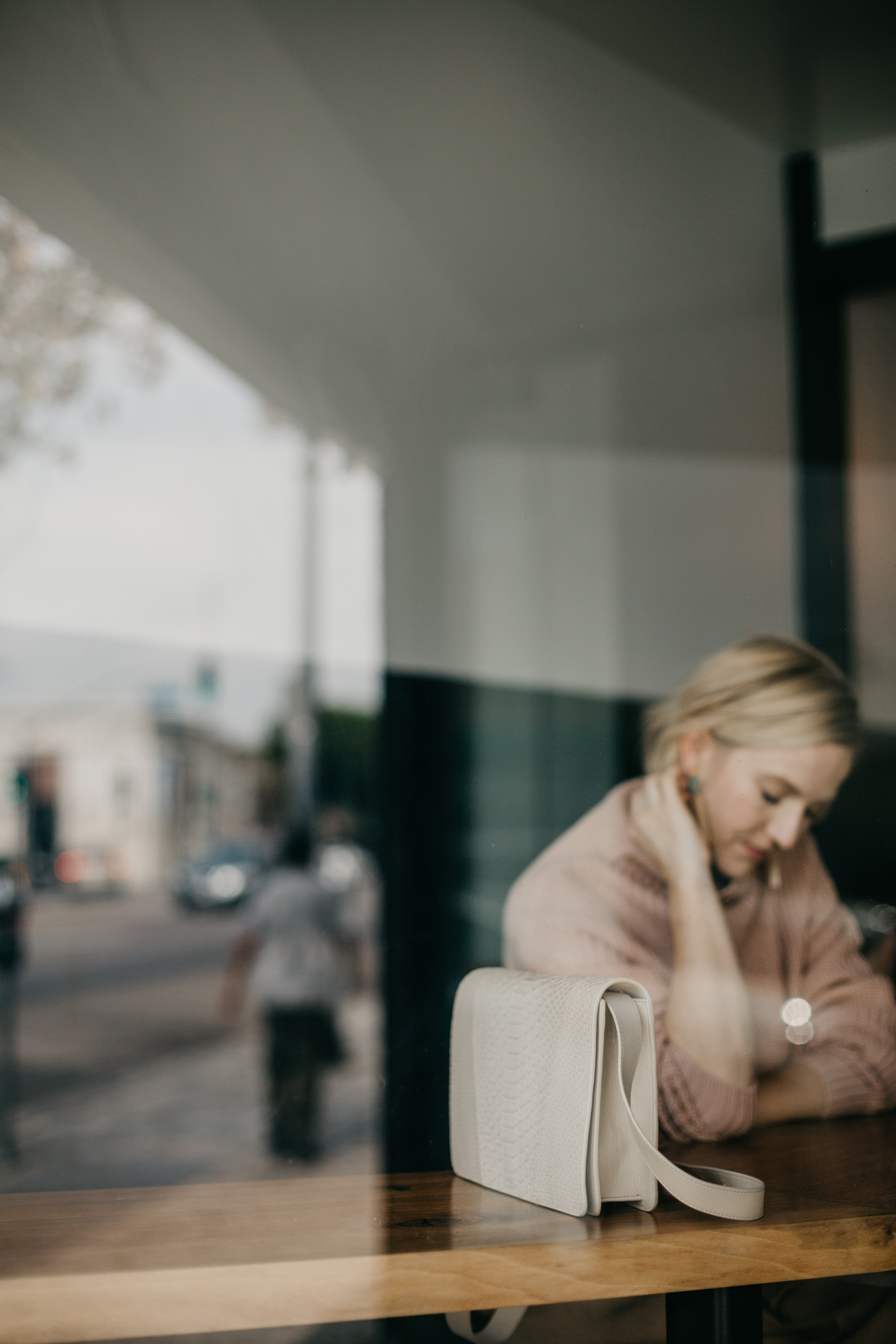 Speaking of shoes, choosing your remaining outfit components in a tone-on-tone palette is another no-brainer way to make the wide-leg pant work for you! Use the streamlining power of a monochrome palette to your advantage and select your accessories in complementary neutral hues. Although this sweater is a chunky knit, and my loafer mules are flat, they're all in the same warm autumn color family as the pants, and they therefore create a single line for the eye to follow from top to toe. Even the blonde wood of my earrings and toasty almond of my crossbody bag keep the theme going!
The last secret to mastering this fall's wide-leg pant trend is knowing how to find your perfect pair! The designer fashion selection on eBay is vast, with thousands of new-with-tags and buy-it -now listings so you can get this season's latest scores into your hot little hands STAT, for less than you'd pay at retail. If you're in more of a browsing mood, check out their Women's Pants page containing the hottest pants organized by style or brand. If you're looking for something specific as I was, I start my search by looking for my fave designers (Jesse Kamm and Rachel Comey are a go-to for this pant style); and I also use search terms like "paperbag waist pant" and "belted wide leg pant". Setting my price range in the $100-$200 range filters out non-designer items and yields insane markdowns on labels like The Row, Maison Margiela, and Isabel Marant. Once I hone in on the winning listing, I'm just a mouse click away from making them mine—and from making Fall 2017 my most stylish season yet!
Additional Outfit Details: Blush Turtleneck Sweater, Aritzia. Wood Earrings, Sophie Monet. Photos: Eslee. Disclosure: I partnered with eBay to concept, style, produce, edit, and share this post. All opinions are and always will be my own. Thank you for supporting the companies that allow me to bring you fresh inspiration daily!