As my living and dining room slowly but surely come together, I'm watching the pieces trickle in and getting so excited to share the finished result! In the meantime, here's a peek at the inspiration for the dining area. We knew we wanted to keep it light, bright, and clean, with lots of interesting texture and harmonious proportions to make up for the lack of color in the space. The perfect solution for creating a dynamic monochromatic vibe was finding mix and match table and chairs for a modern yet minimalist look!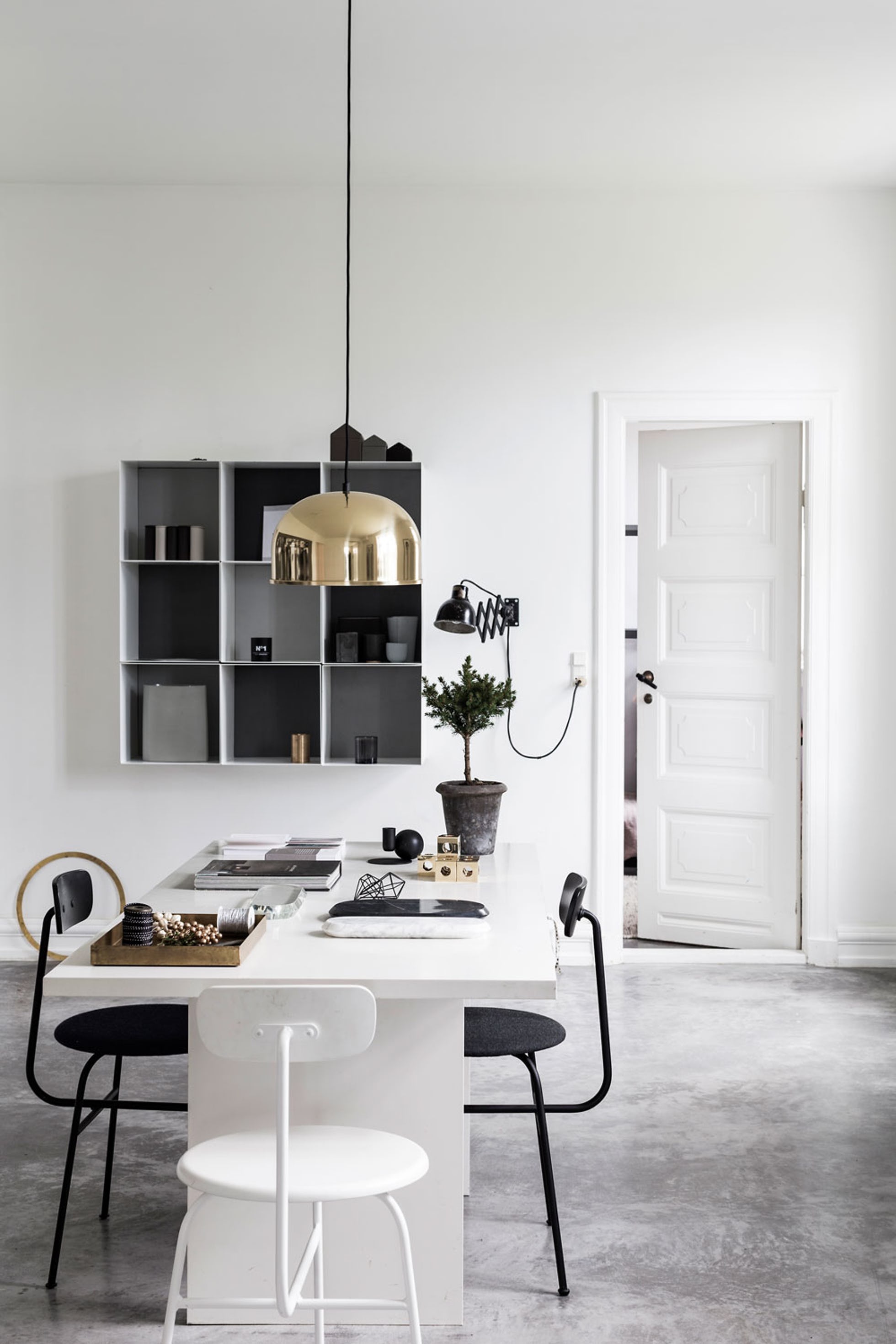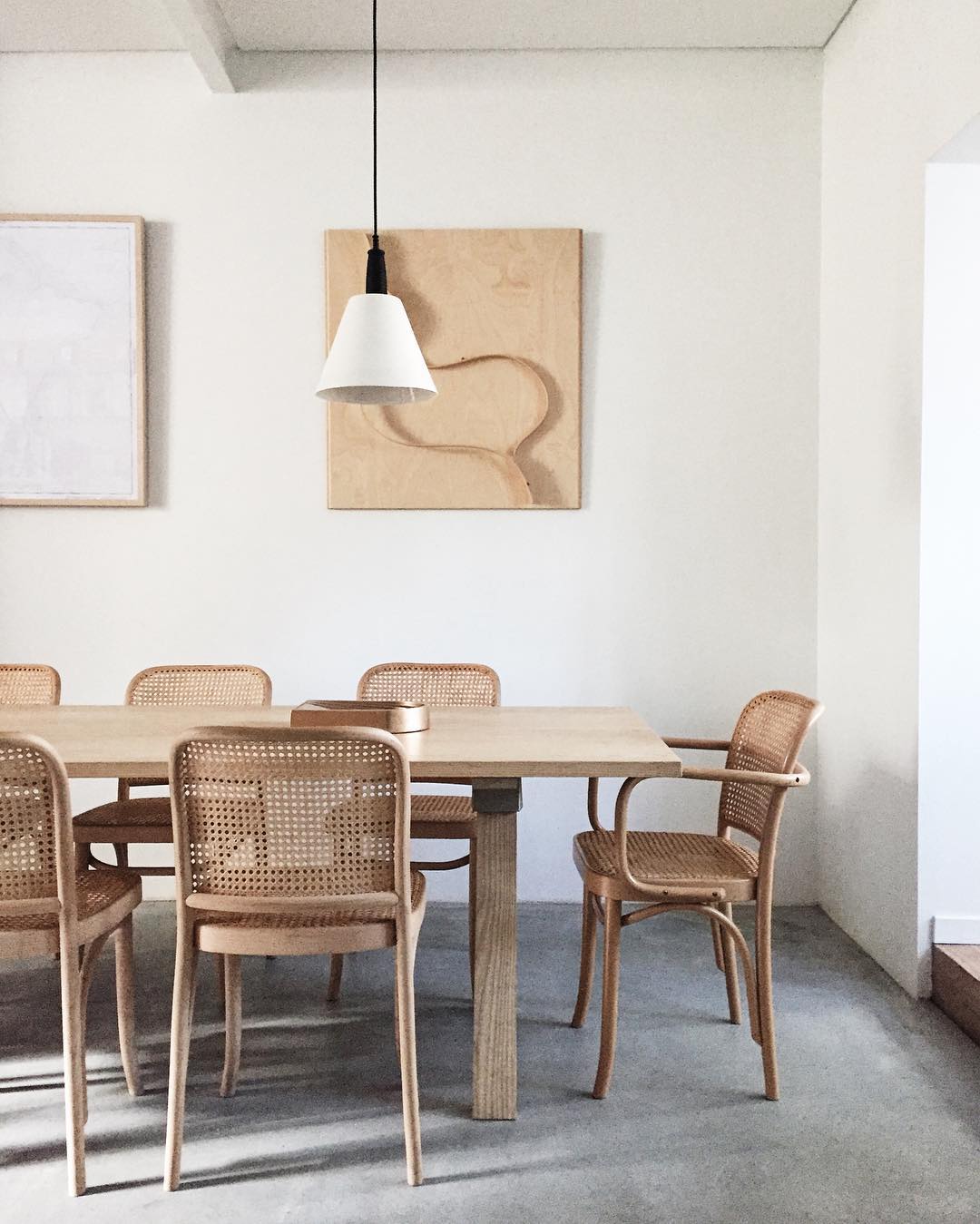 But when we actually set ourselves to the task of finding the ideal pieces, it was easier said than done. The footprint of the room is a funny L shape, and the size of table we needed (long but not toocustom tables by the inch long, and narrower than the average dining table) was nowhere to be found! We searched for months before I landed upon the happy realization that Room & Board makes . I was over the moon to learn that I could get a table with the exact dimensions I needed—and that it would be in the brand's signature modern sensibility and super high-quality fabrication!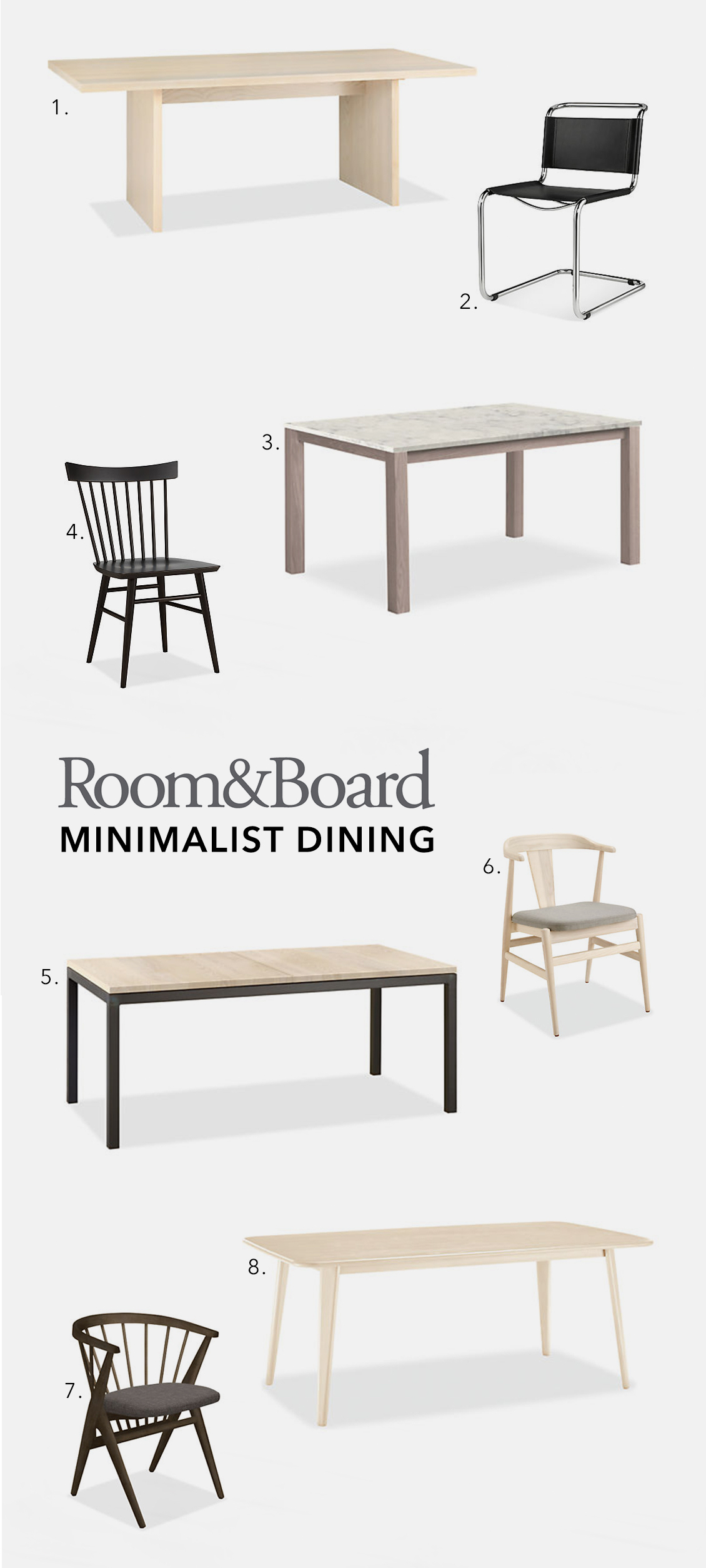 From there, the only hard part was determining which of the multitude of mix and match options I should choose! Pretty pale ash and softly stained grey woods were my top picks, but tubular steel and marble definitely made the short list too. Stay tuned to see the direction I took…not that I could have gone wrong with any of these beauties!
Shopping Guide: 1. Ash Wood Slab Table 2. Steel and Leather Dining Chair 3. Marble Top Parsons Style Table 4. Black Wood Windsor Style Chair 5. Parsons Table with Steel Frame and Ash Top 6. Ash Bentwood Chair 7. Spindle Chair with Curved Back 8. Blonde Wood Scandinavian Style Table