Do you ever find that the pieces in your wardrobe that challenge you the most inspire outfits that delight you the most? Maybe it's because of the extra effort you had to put in to make them work, but there's something about the satisfaction of taking an item outside your usual comfort zone and rocking it! That's exactly what happened with this floral midi dress ensemble. I went from being completely skeptical about my ability to wear this dress to slipping it on with this exact combination of accessories every chance I get!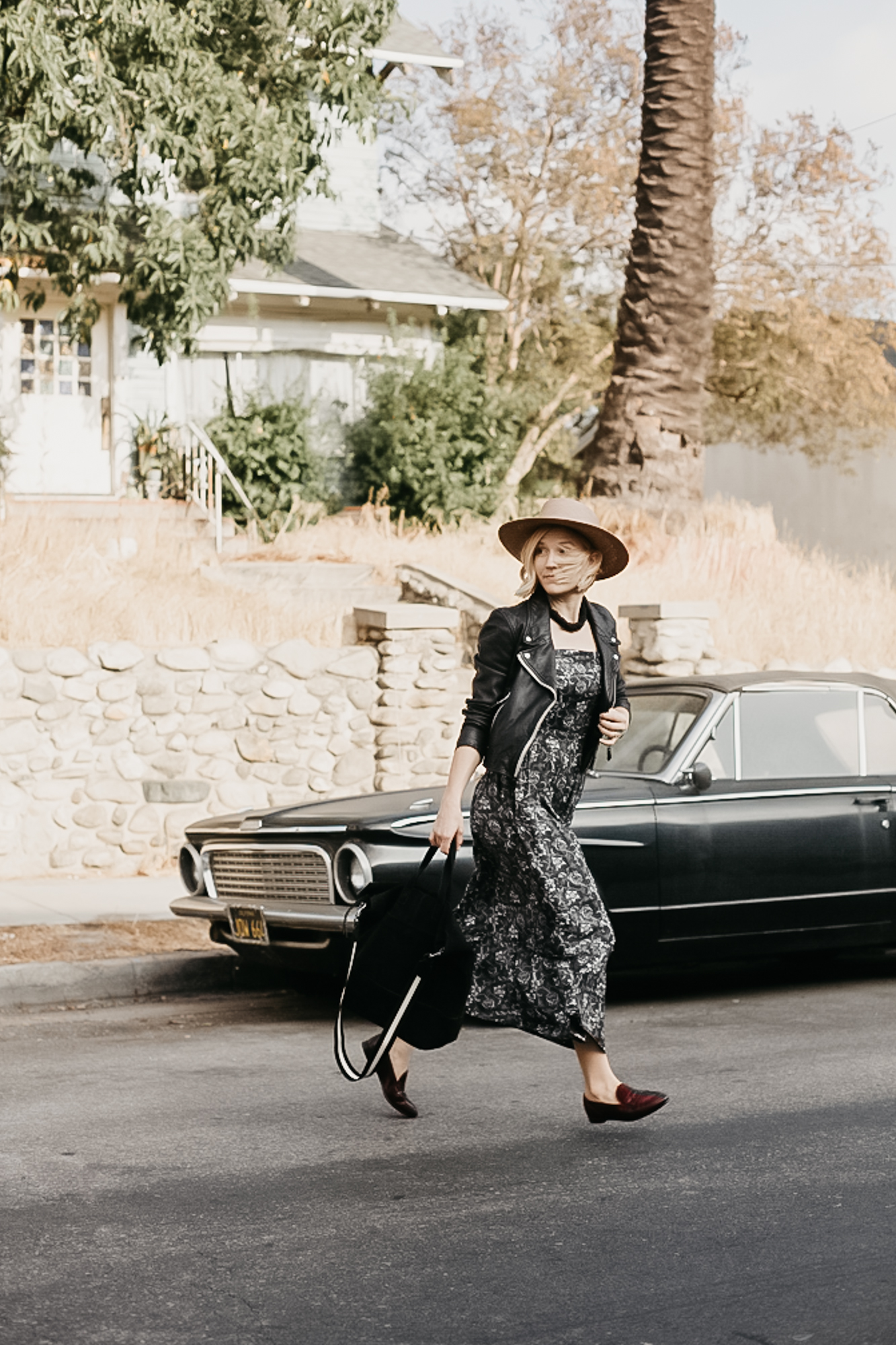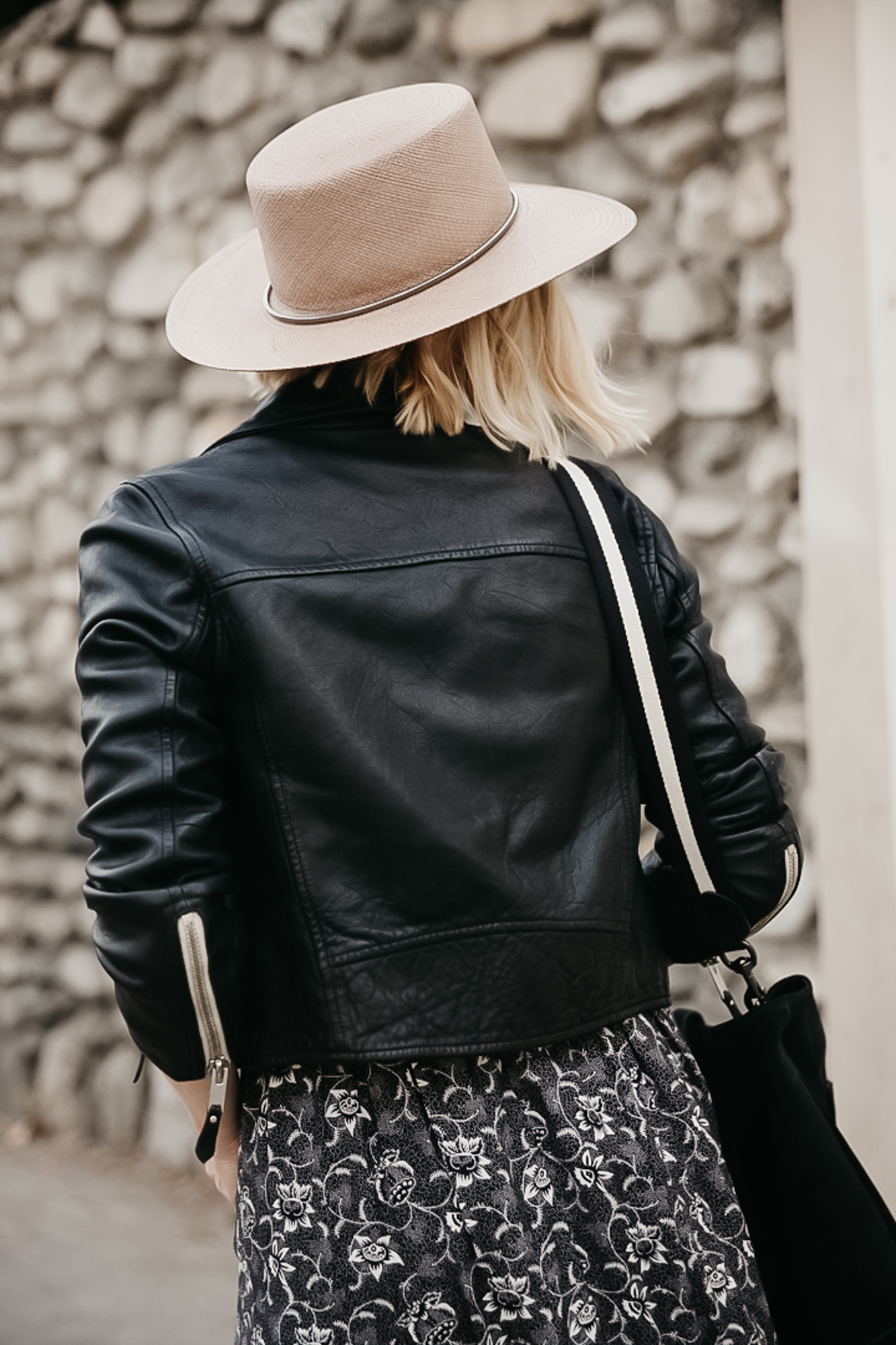 It started when I spotted this midi dress on a shopping trip to Enze Apparel, one of my favorite LA boutiques. With its tiered ruffles and floral pattern, it's definitely beyond my usual fashion purview. But I was drawn to its ultra soft fabric—it's from a label called Banjanan, which works with Indian artisans to create sumptuous wovens—and the way it hugged just right at the bodice before flaring into a flowy, leg-skimming lower half. So I bought it, even though the voice in the back of my head whispered, "You'll never wear this…!"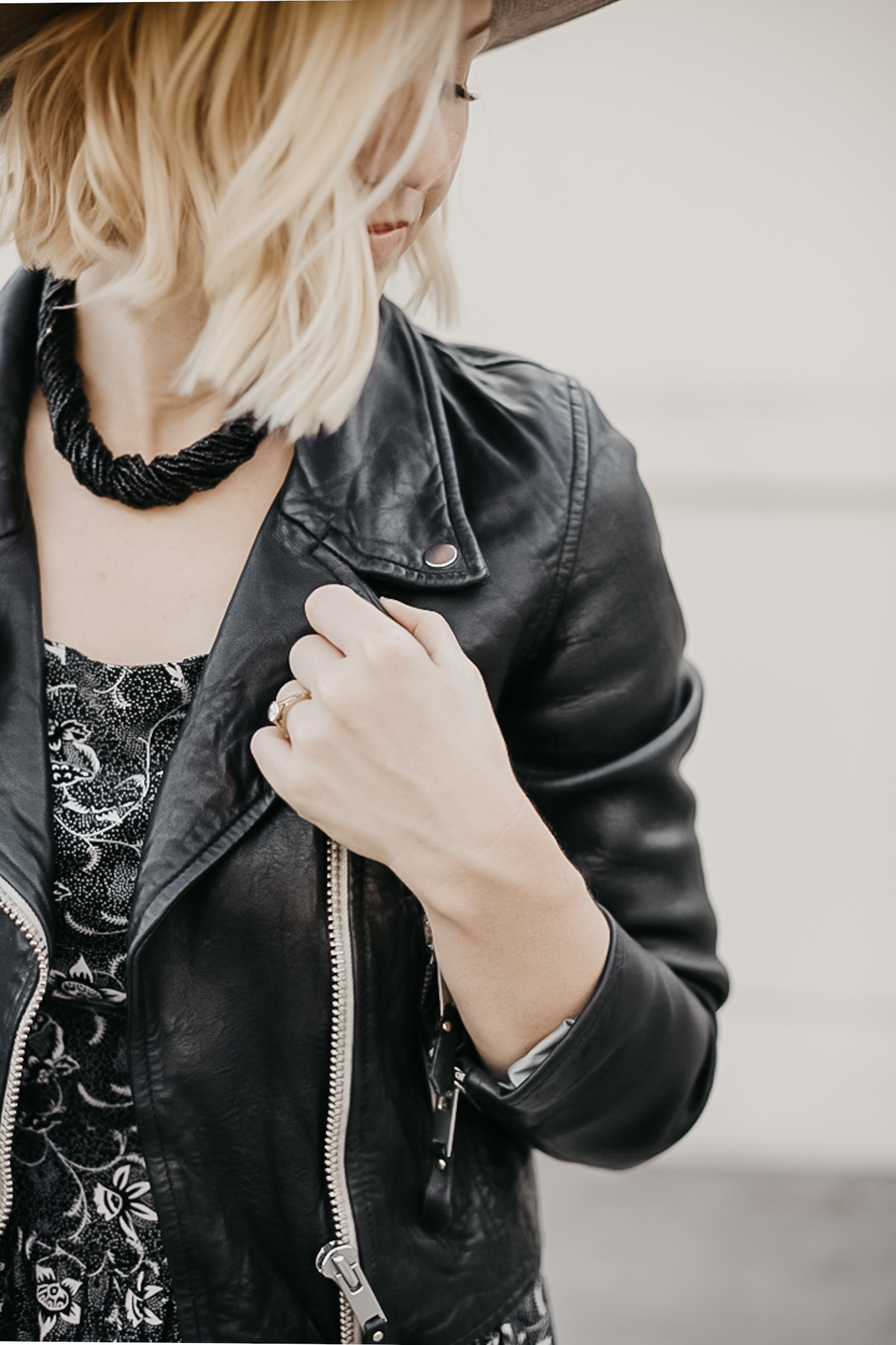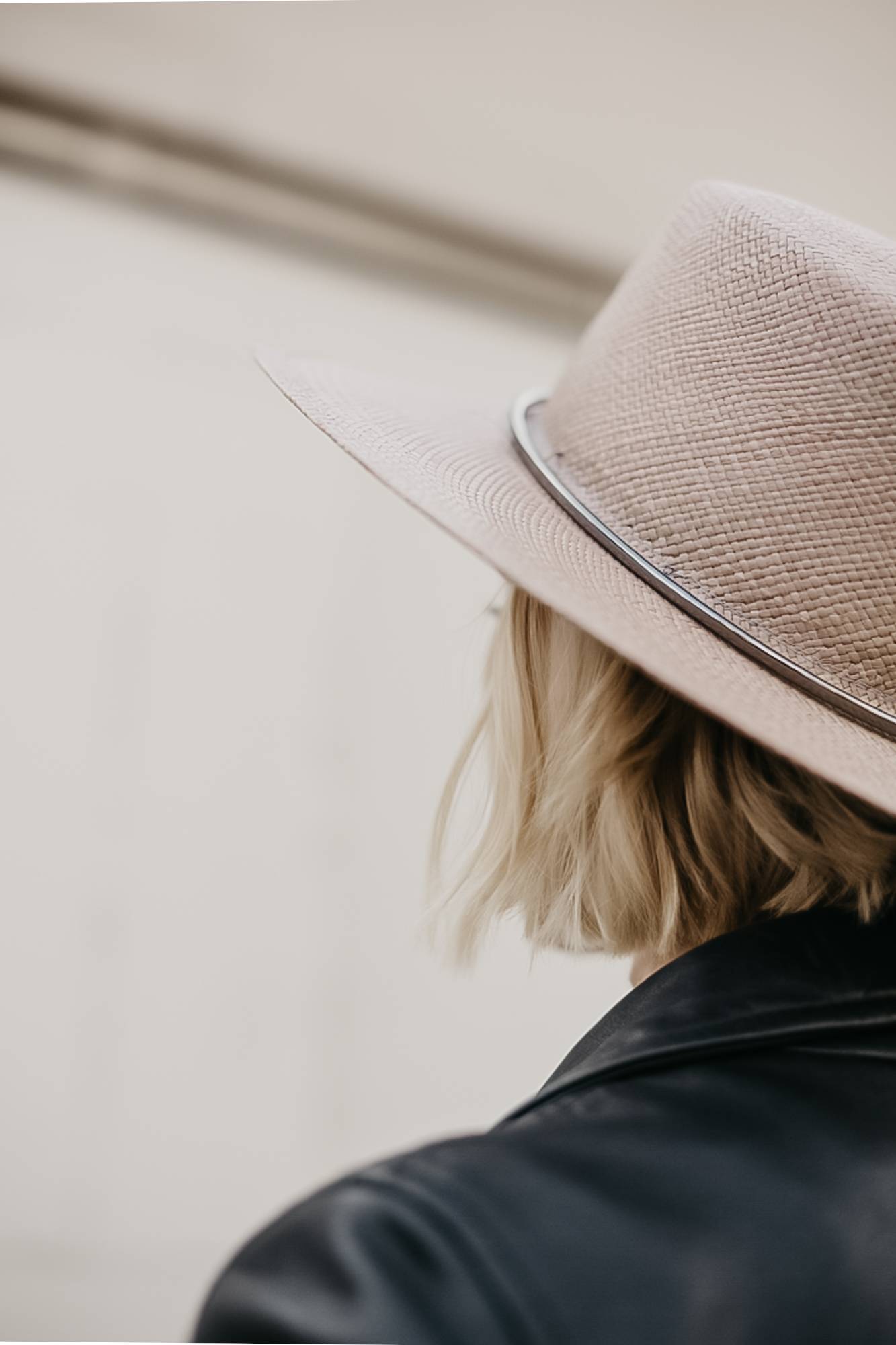 Then, of course, as soon as I got home, I got in my head about it. I texted photos of it to all the friends whose fashion opinions I trust, accompanied by the question, "Is this too boho for me?" I tried it with flat leather sandals and felt like I should be strolling to my morning meditation session at a yoga retreat in Bali. I tried it with block-heeled mules and felt like I should be teaching a pottery class in Austin. I tried it with sneakers and felt like a lady NYC commuter circa 1980. All perfectly valid endeavors, but none of them the look I hoped to effect.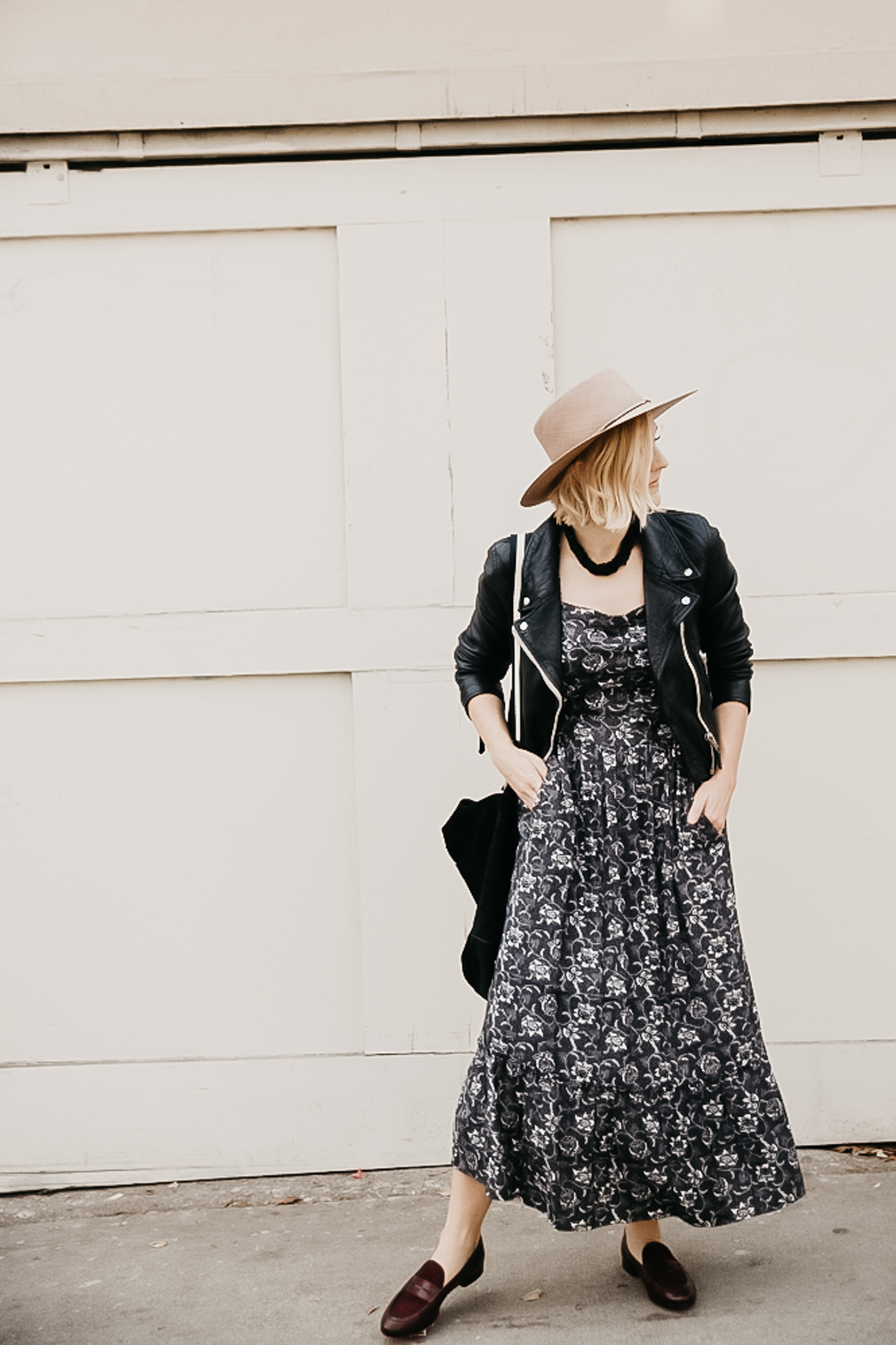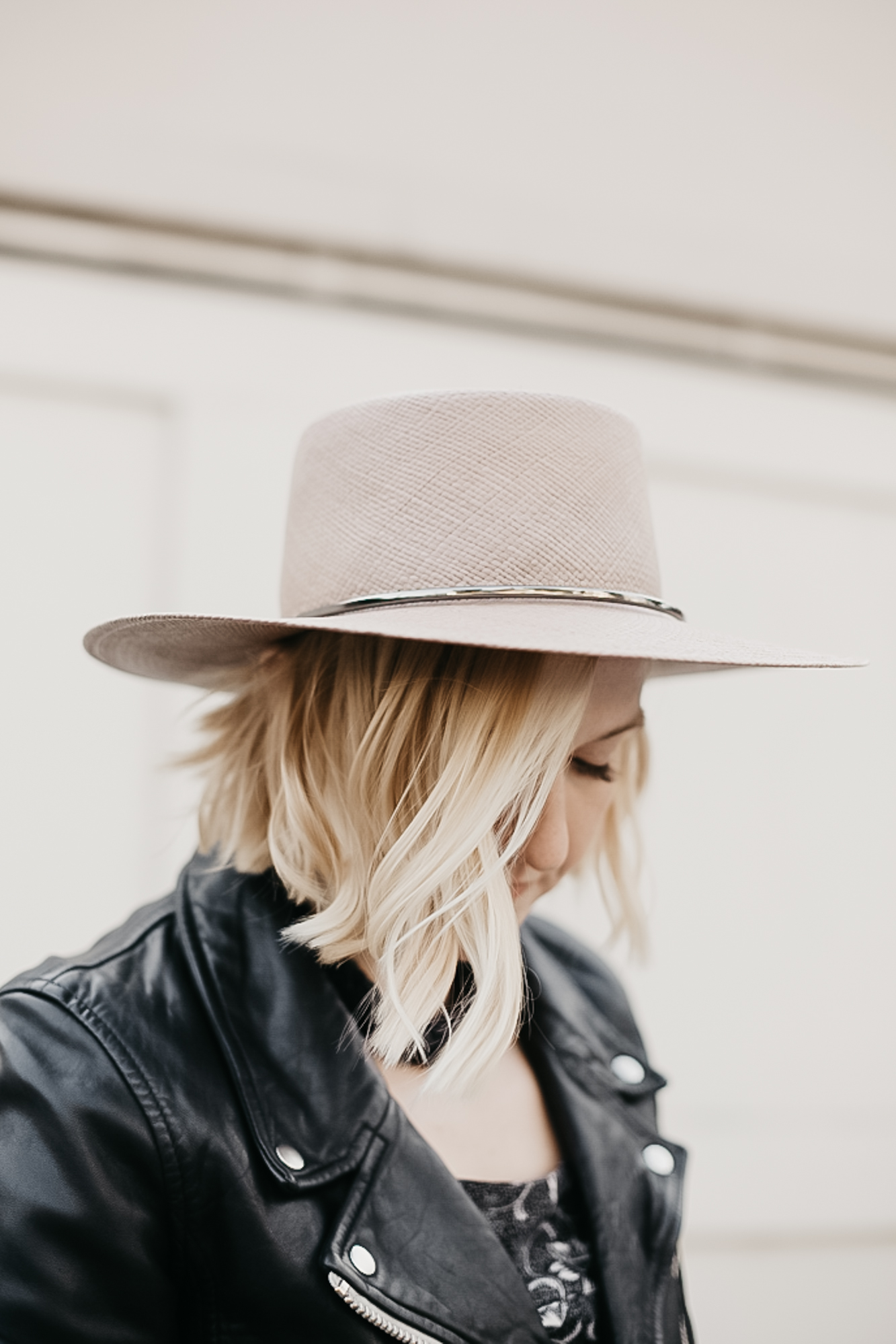 And then I hit on the perfect combo: penny loafers in the most marvelous shade of oxblood, and my go-to black biker jacket. Now, the boho-ness of the dress was offset by the unexpectedness of the shoes and the badassery of the jacket. I felt totally like myself, but like a version of me that was toeing a line of coolness near which I don't usually stray. A bolero hat in a unique shade of cocoa topped the outfit off, and a suede back with a striped strap adds an ever-so-slightly sporty slouch. It's pretty much the best of all the worlds, and now that I've stumbled on it, I'm so glad I ignored that darn voice in the back of my head!
Shopping Guide: 1. Floral Midi Dress, Banjanan at Enze Apparel 2. Leather Biker Jacket, Isabel Marant Etoile 3. Penny Loafers, Rag & Bone, similar here. 4. Bolero Hat, Janessa Leone 5. Thacker NYC Suede Tote Photos: Eslee.