Things are really starting to shape up around here! Slowly but surely, every day we chip away at the chaos that has ruled our house since we first demo'ed our kitchen last August. For example? Now that our hallway isn't a staging ground for painting and carpentry, I've been able to transform it into what I really want it to be: a breezy thoroughfare with a little hidden shelving to catch the overflow from my shoe collection! I'd had my eye on a perfectly sized storage unit from IKEA, but hadn't pulled the trigger as its plain white design wasn't exactly calling my name. But then, Canvas On Demand reached out and asked me to explore how I'd incorporate some of their custom decor goodies into my home, and I seized the opportunity to put my personal stamp on the humdrum console with this IKEA hack storage cabinet project!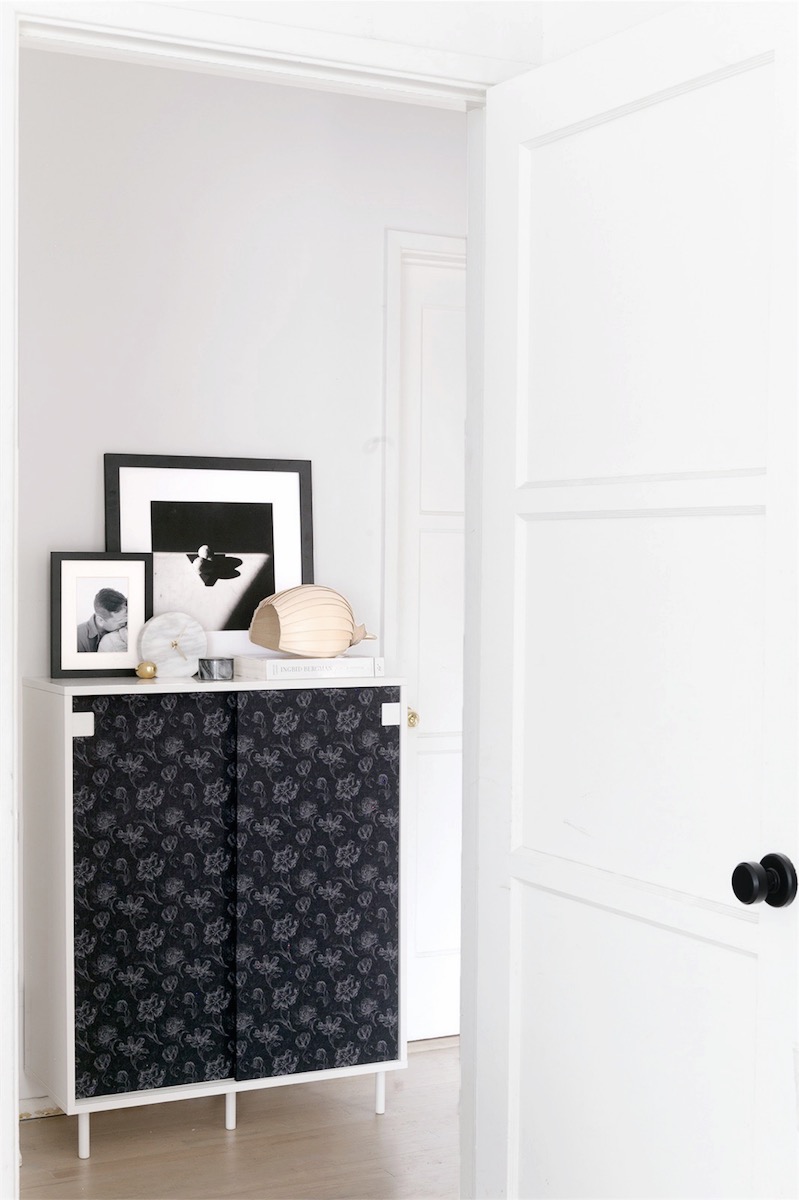 Canvas On Demand is well known for their create-your-own custom canvas prints and custom pillows that let you turn your favorite photos into personalized decor (bookmark that link for holiday gifting, am I right?!) What really intrigued me, though, was the customizable removable wallpaper—not only because I've long loved the look of wallpaper but am too noncommittal to install it on my walls, but also because I'm super persnickety and was thrilled that I could select the exact RGB color code and scale of repeat for any wallpaper pattern I chose! It's a creative control freak's dream, and I got so into the customization process that I ordered several different panels so I could choose my favorite for this project and save the rest for future applications!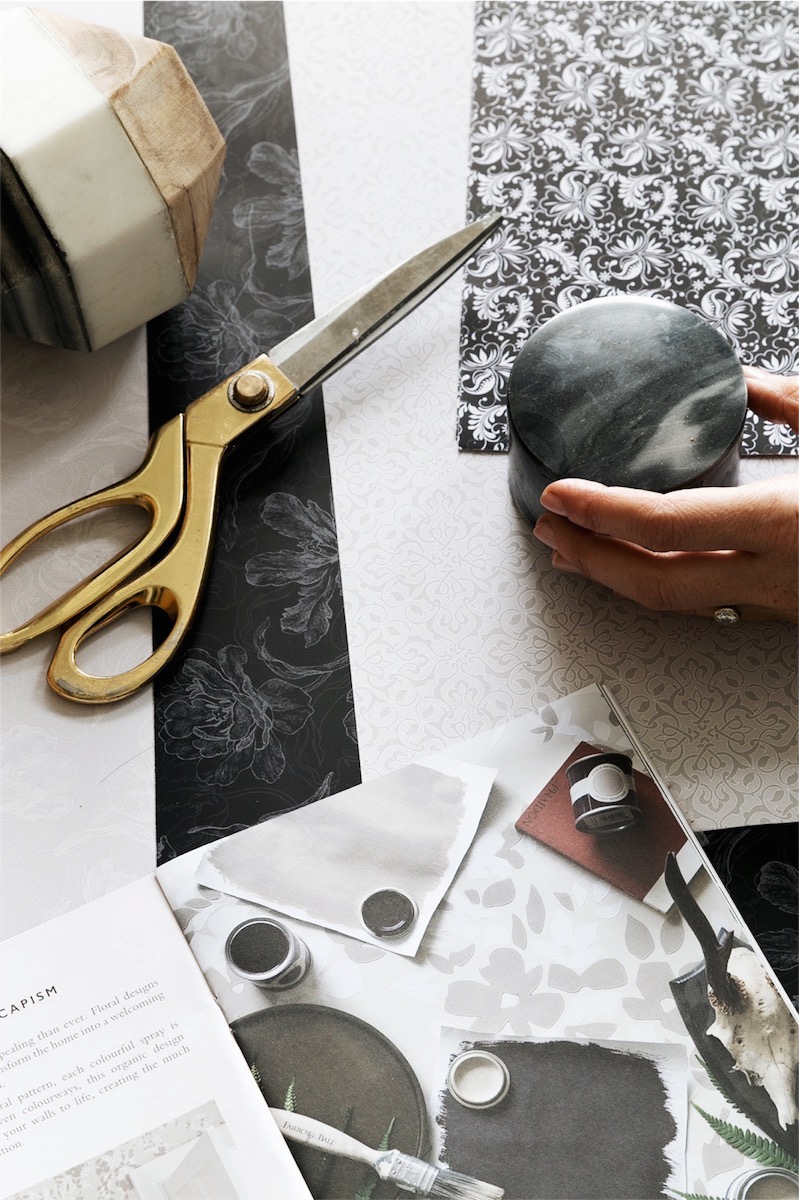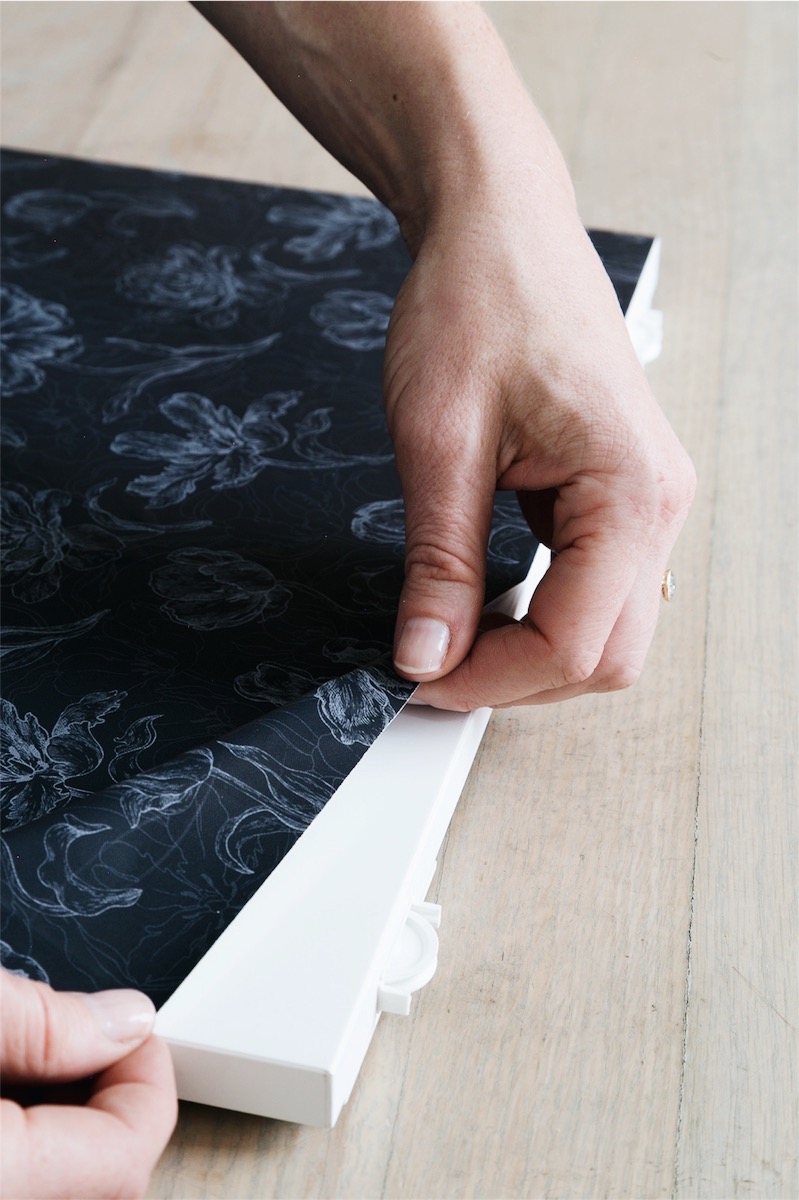 When it came time actually to do the IKEA hack, I was a bit nervous. (I'm not exactly the craftiest gal around.) But I enlisted Ivan to be my extra set of hands and with the two of us working together, the entire process was a breeze. Ivan peeled the backing off the wallpaper a few inches at a time as I smoothed it in place, and in less than 30 minutes both doors had a smooth, even application of the dark, moody floral wallpaper I customized to my exact specifications. From there, it was just a matter of popping the doors into place, adding some framed artwork and a few small decor touches, and I had the magazine-worthy hallway vignette of my dreams. Oh, and Canvas On Demand wants to help make your decor dreams come true too. Just enter the code SAGE50 to receive 50% off any Canvas On Demand order (excluding shipping) through December 4th, 2017! Use it for those personalized holiday gifts, personalized interiors updates, or a wallpaper DIY like mine. Kinda makes me wish my kitchen reno had been this easy—but then, if it had been, I wouldn't have appreciated what a total breeze this project was!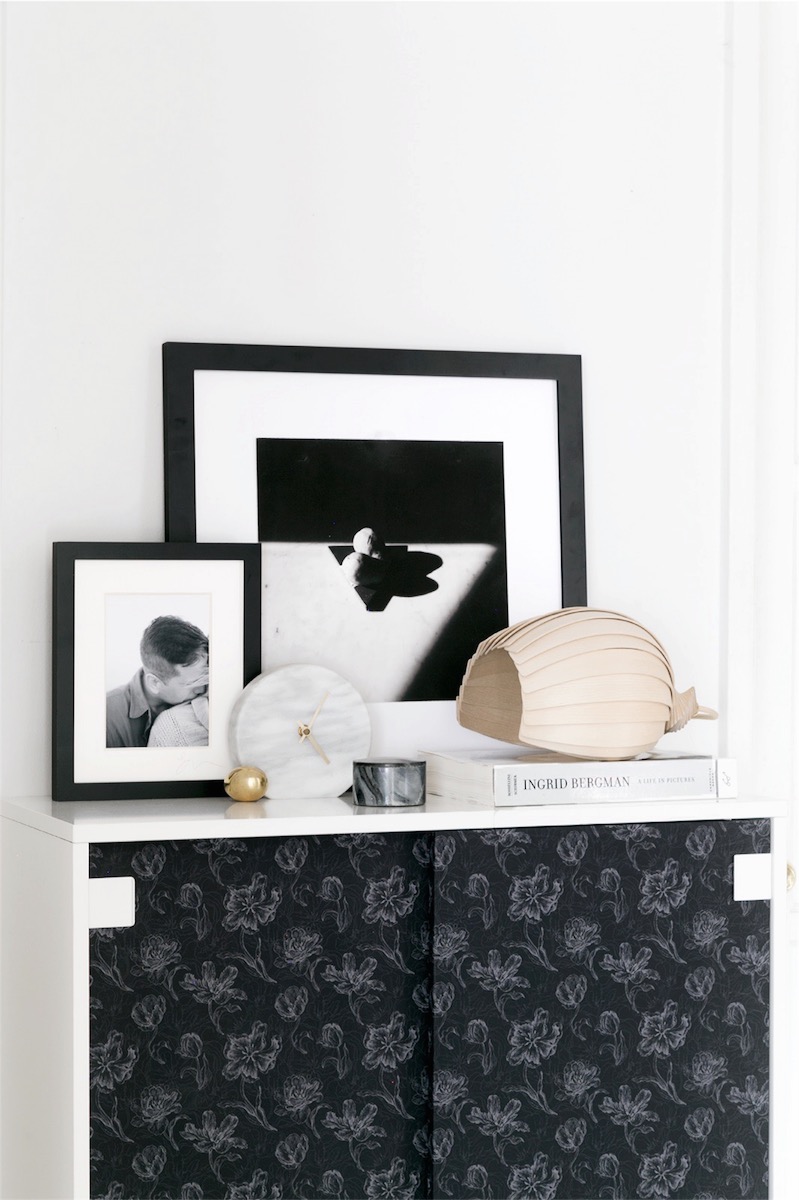 Photos: Anne Sage. Disclosure: I partnered with Canvas On Demand to concept, style, photograph, write, edit, and share this post. All opinions are and always will be my own. Thank you for supporting the brands that enable me to bring you fresh inspiration daily!