I almost can't believe I just typed the title of this post. Holiday entertaining is upon us, and I'm feeling a mix of giddy enthusiasm and grit-my-teeth apprehension. I'm somewhat embarrassed to admit that in in years past, I've been issued invitations to guests for cocktail drop-ins, weekend brunches, and other festive to-do's, only to rescind them because I've got myself in a tizzy about the preparations. I'm something of a procrastinator, and self-inflicted, last-minute pressure doesn't exactly lay the groundwork for a gracious, enjoyable hosting experience. (Plus just imagine being the guest who is greeted by the frazzled hostess, or worse yet, gets a text that the party is cancelled! Ho ho no!) So this year I'm determined to set myself up to win with these easy tips to prepare for holiday entertaining. By doing these quick and simple tasks now, I'm building a foundation for parties that are smooth and enjoyable for everyone—not to mention parties that will actually happen in the first place!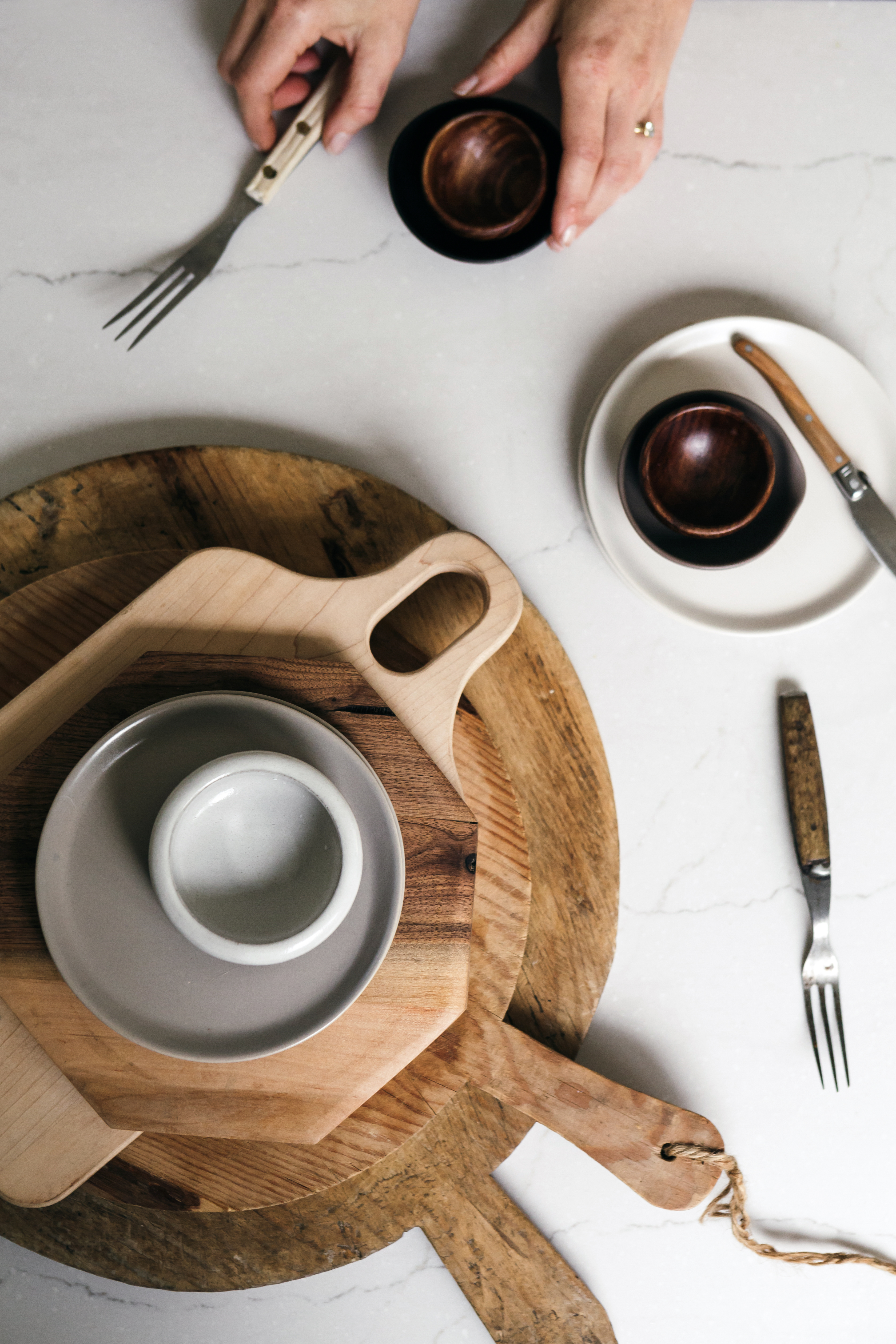 Gather Your Appetizer Serveware: I've got a sneaking suspicion that you could serve people take-out pizza if you first impress them with a strong appetizer showing! I've assembled a small but handsome collection of wood boards, tiny bowls, and mini cutlery that I keep on-hand for building cheese platters, presenting nuts and olives, and corralling crackers and breadsticks. Serving apps in real dishes, rather than in the packages and jars that they come in, elevates the nibbling experience considerably with very little effort on your part. If you're really feeling fancy, offer guests ceramic appetizer-sized plates to use instead of paper plates: classy and eco-friendly! By keeping everything you need for stylish nibbles at the ready, you'll eliminate the scramble to pull the appetizers together as people are arriving. Instead you can focus on greeting everyone calmly and with a smile!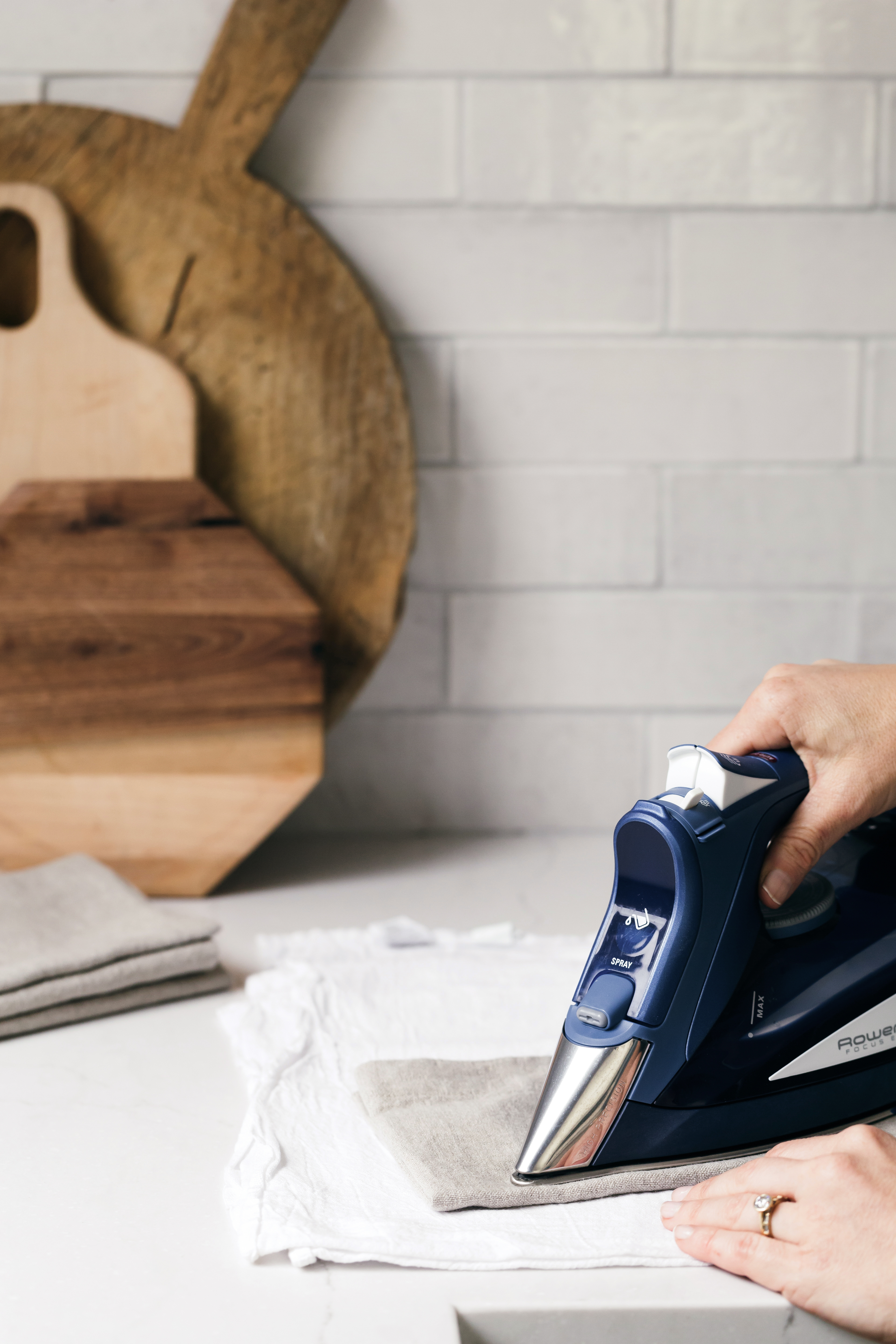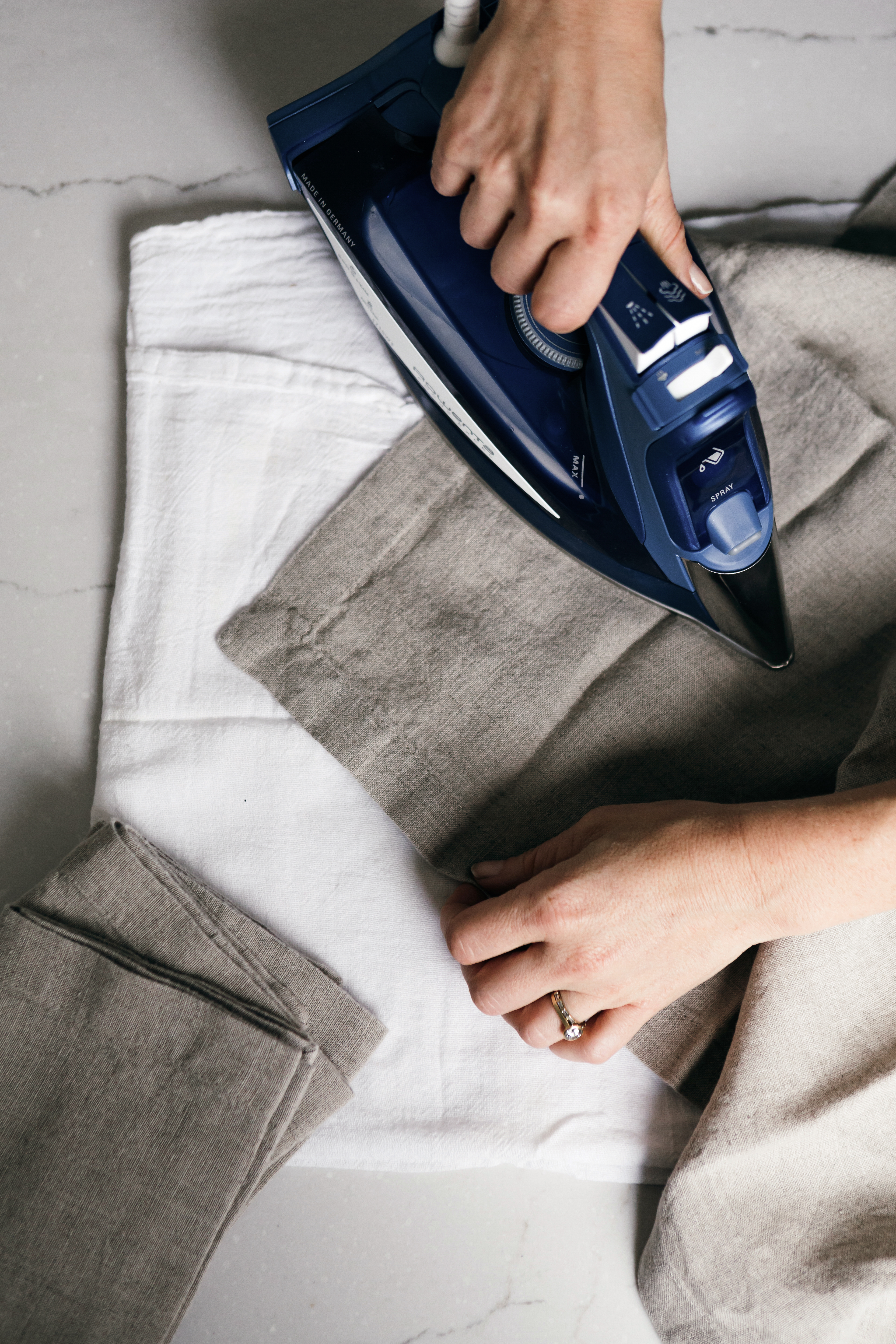 Iron Your Linens: One of my pet peeves is when I see photos from events in which a giant crease mars a pretty tablecloth. But I get it! Ironing table linens is tricky, can be time-consuming, and is probably the last thing on your mind when you're hustling to prep for a party! Yet having a carefully edited assortment of  napkins and tablecloths—I like a selection of 100% linen basics in versatile shades of white, grey, and natural—and ironing them in advance can take the stress out of fabric care when you're in a pinch. I'm madly in love with my Rowenta Focus Steam Iron, whose powerful steam boost smooths even the most stubborn wrinkles out of thick, crease-prone textiles. An extra large water tank means fewer interruptions for refills, and a safety auto-off prevents accidents if I get distracted and leave the iron unattended. I iron napkins and tablecloths straight from the dryer, folding the former and storing them in a separate stack from my everyday linens so I know they're designated for company; and hanging the latter in a coat closet so they acquire as few new wrinkles as possible while awaiting use!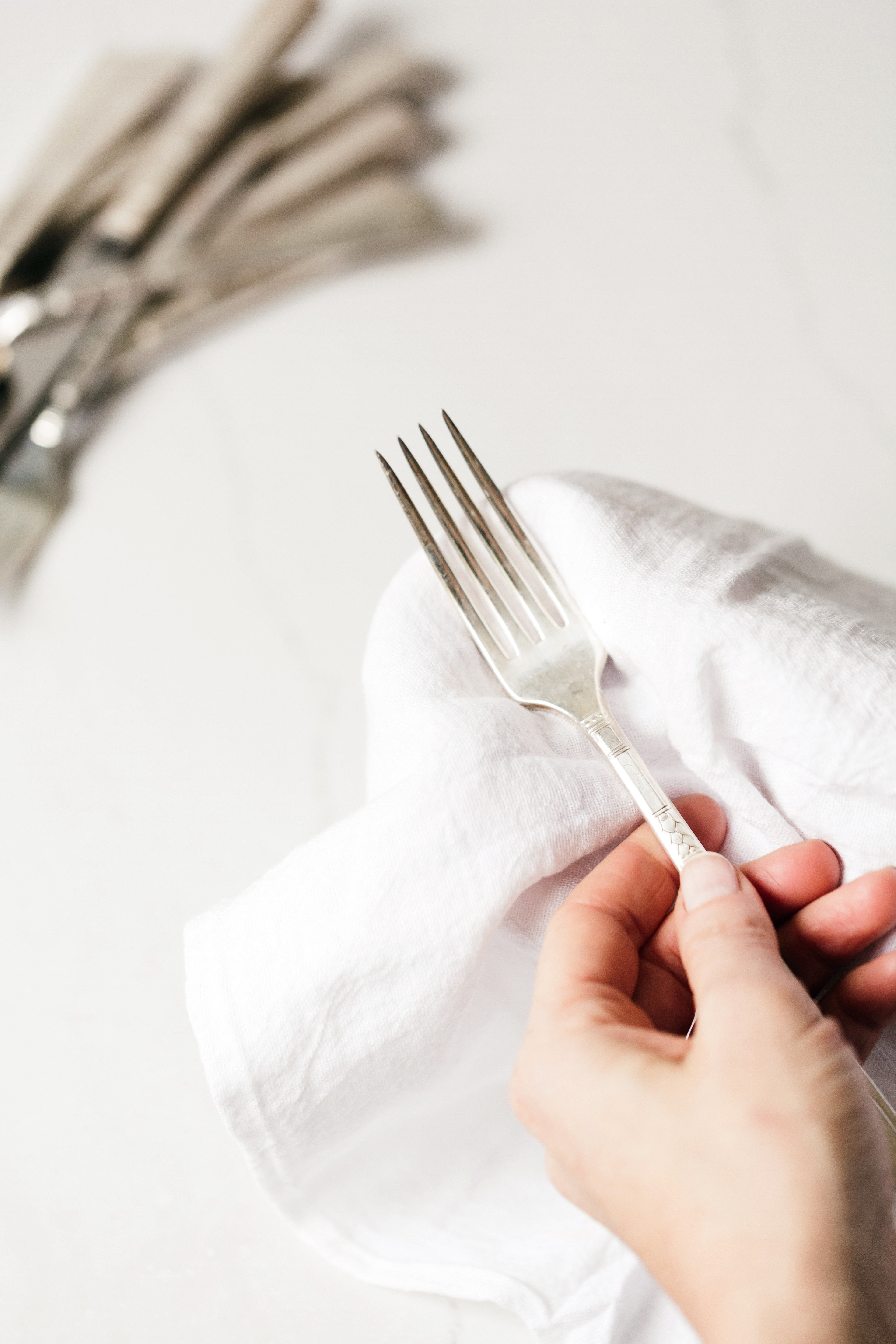 Polish Your Silver: Okay. Hear me out on this one. I don't mean, like, put on a tuxedo like an Edwardian butler and get snooty with your fanciest heirlooms. But we all have those charming hand-me-down pieces, from Grandma's porcelain place settings to Uncle Jon's vintage barware set, that we reserve for "special occasions" that somehow never arrive. So retrieve them from their storage box at the back of the closet, give them a wash and a polish, keep them front and center where you remember them, and actually use them every chance you get this season. Not only will incorporating your treasures into each holiday gathering provide a heartwarming icebreaker for conversation, you'll be imbuing them your own good hosting juju! Because with a little prep work now, it's smooth entertaining from here on out!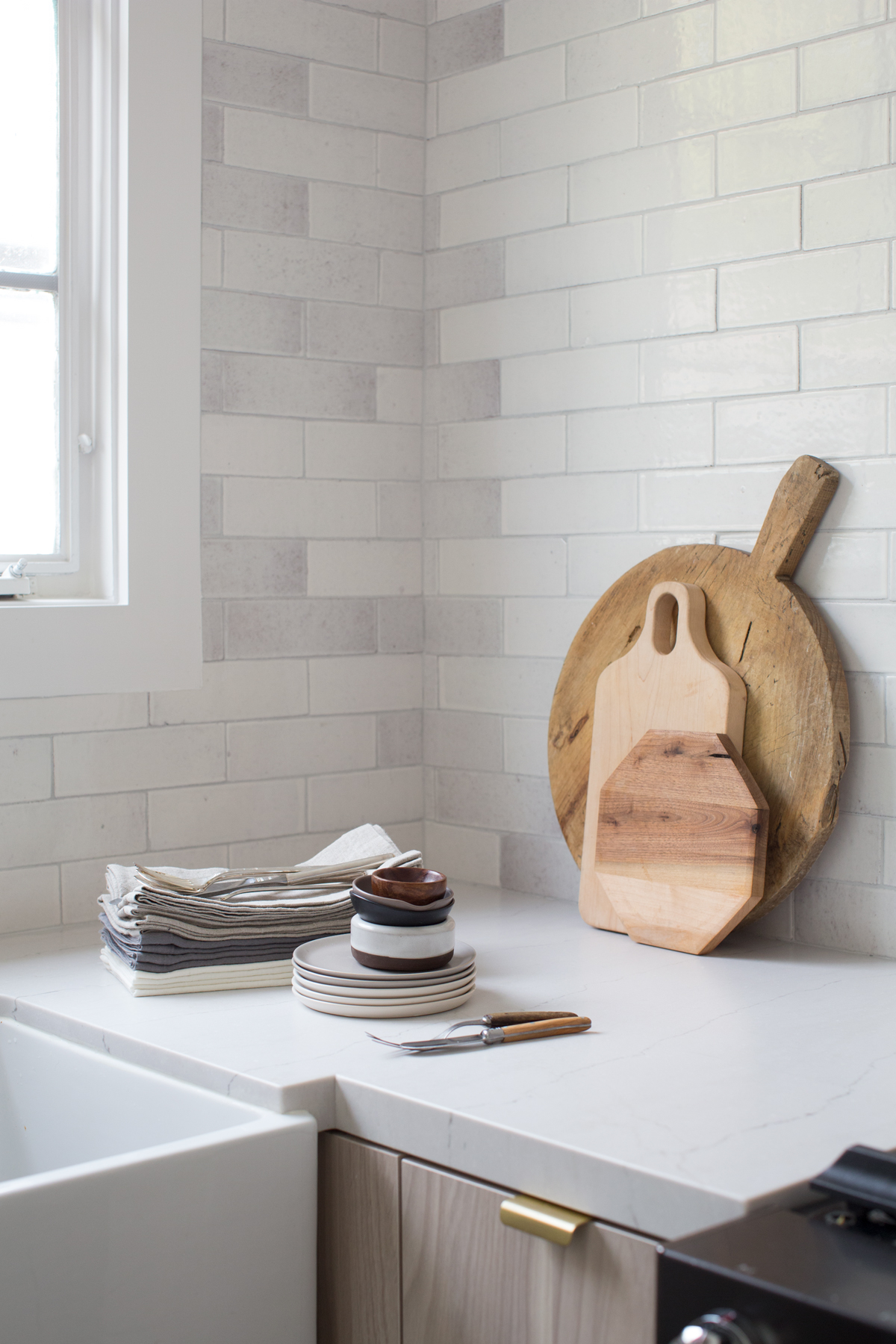 Images: Monica Wang Photography. Disclosure: I partnered with with Rowenta to concept, produce, style, write, edit, and share this post. All opinions are and always will my own. Thank you for supporting the brands that enable me to bring you fresh inspiration daily!