We recently traded our IKEA bed frame for a gorgeous new upholstered one, and while I don't regret it for a moment, making the aesthetic upgrade definitely meant sacrificing function, since the old bed had giant drawers beneath it where I kept all my shoes. Dragging all my footwear out from where I'd been stowing it was definitely an exercise in coming face-to-face with a demon, because I now find myself with more pairs than I remembered having—and definitely more pairs than I know what to do with! If ever I was searching for proof that shoes are my greatest apparel weakness, I have it now in the the dozens of flats, heels, boots, and sneakers that are literally bursting from my closet.
You'd think it would be enough to curtail my habit, but if loving shoes is wrong then I don't want to be right! The latest pair to steal my heart are The Boxcar Book by The Great. I've spent my whole life looking for the ideal lace-up leather boot with worn-in vintage detailing, and I can officially call off the search now that I've added these beauties to my wardrobe! They're based on an actual pair of vintage boots that the brand used to shoot their look book images; they received so many inquiries about where to find the shoes worn with their perfectly styled outfits, they decided to design and produce their own! They come in a range of colors from inky charcoal to warm mocha, but I went for this toasty cognac shade because I knew they'd match just right with the patina on some of my favorite designer bags.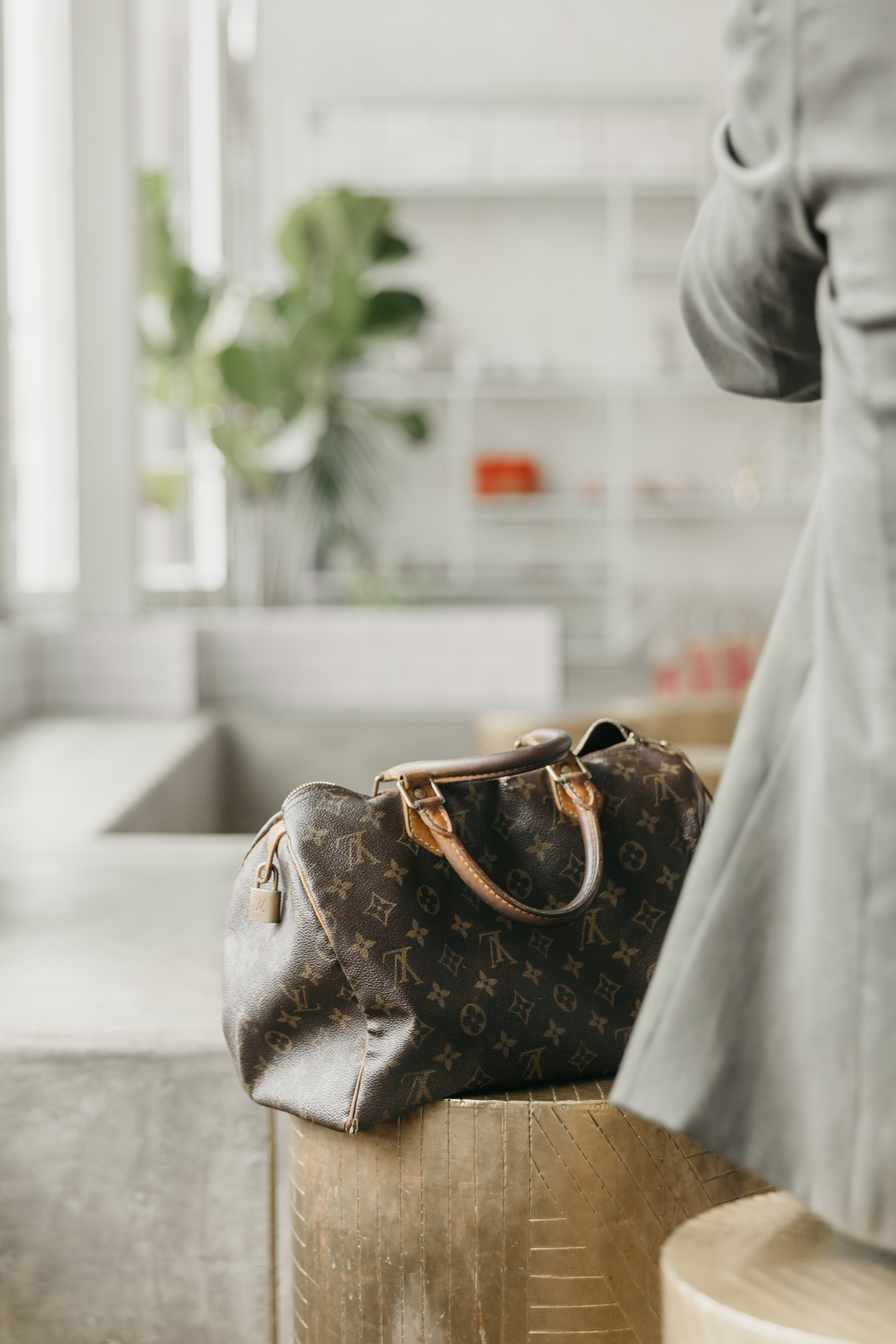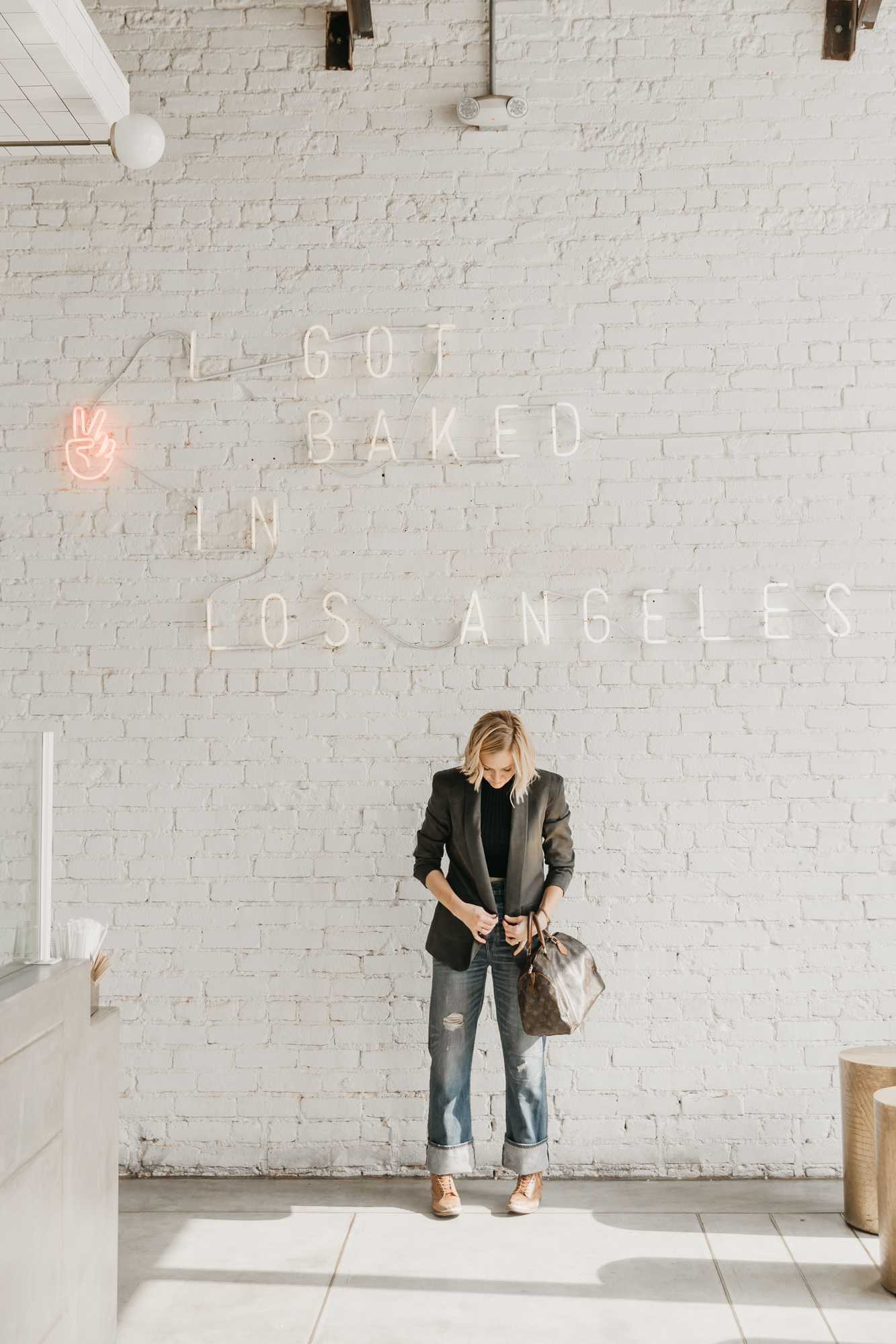 And match they did! The pre-loved hue goes beautifully with the Louis Vuitton Speedy bag that I've had for almost 15 years. I'm a big fan of tossing luxe items into the mix with unassuming ones since it speaks the most to my personality, and here the combination is a spot-on blend of relaxed and refined. High-waisted jeans and an army green blazer complete this low-key look that's at once comfortable and casual but considered, too. I'd wear this to a lunch date with a friend or out and about while running errands, and I'd feel put-together but not in the least overdressed. If all that can stem from just one pair of shoes, then obviously the had to be added to the collection!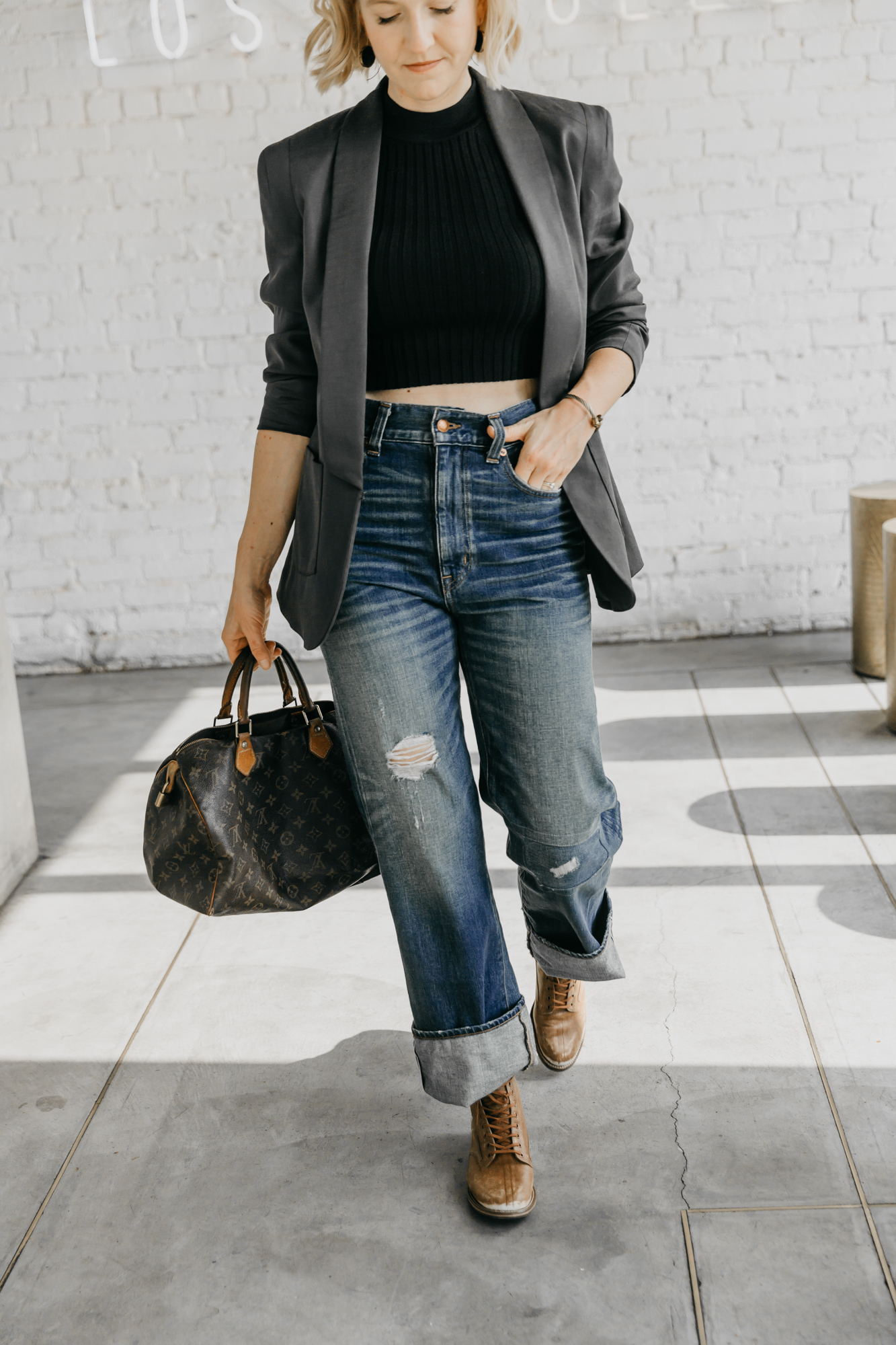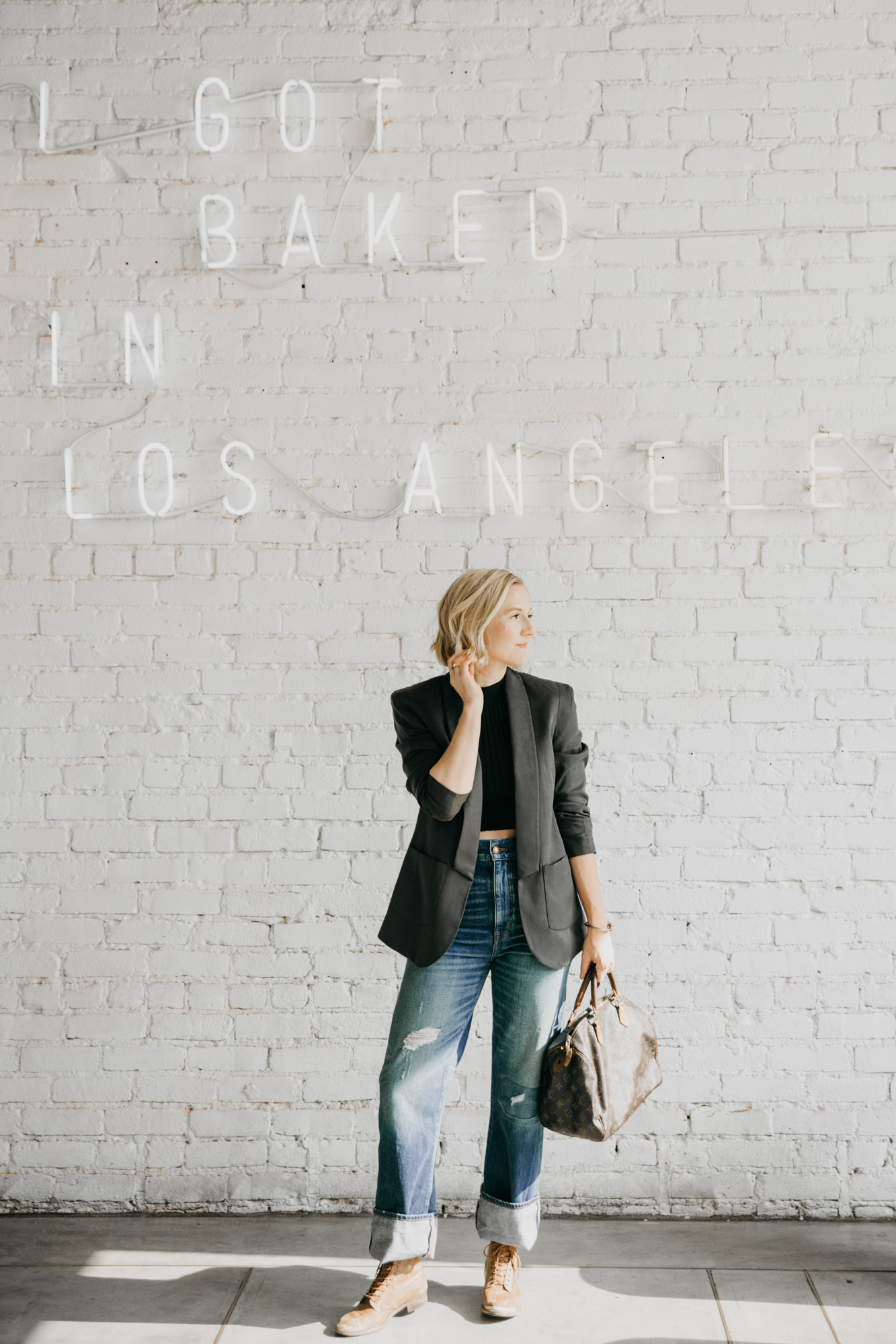 Photos: Eslee. Shopping Guide: Ribbed Crop Top, Everlane. Boyfriend Blazer, Thacker NYC. Worn-In High Waisted Jeans, Madewell. Lace-Up Leather Boots, The Boxcar Boot by The Great. Vintage Louis Vuitton Speedy Bag.