This post was created in partnership with Tuesday Morning. Every holiday season when I was a kid, my family drew a line in the snow. On one side, my mother and I stood staunchly in favor of white lights and simple, clear glass ornaments for our Christmas tree. On the other, my father and sister raised the flag for colored lights, multihued glass balls, and scads of dripping tinsel. We always met somewhere in the middle (usually white lights for us and a rainbow hodgepodge of baubles for them), and I always added "neutral holiday decorations" to the list of things I'd implement when I was an adult in charge of my own festive fate. And indeed, in the years since I left home, nary a shard of red and green tinsel has appeared chez moi! I call my vibe 'unholiday' decorating, and after fifteen years as a 'grownup', I'd like to think I've come pretty close to perfecting it!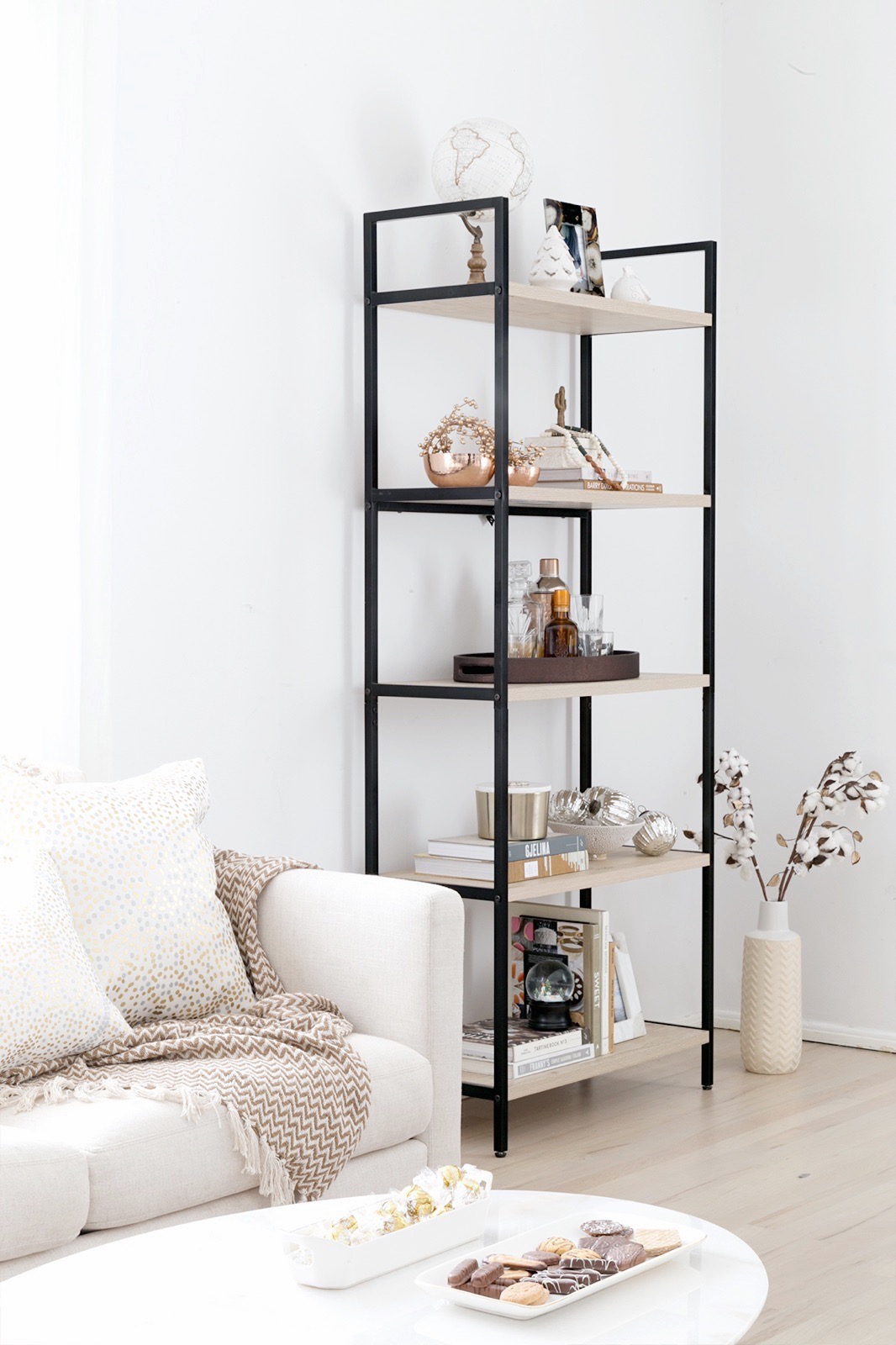 So when Tuesday Morning asked me to share some of my favorite seasonal decorating ideas using their selection of insanely good home accents at amazing prices, I saw a perfect opportunity to break down my tips for creating my signature unholiday look! After all, unholiday is not only in line with my personal taste for subtle, pared-back interiors; it's also born from the idea that seasonal decor doesn't have to be comprised of cheesy, thematically limiting items that gather dust in a closet for eleven months of each year. Rather, it can be upscale and style-driven, versatile and cost effective: all tenets that inform Tuesday Morning's approach to stocking their stores with luxe design finds at closeout savings. Oh, and just like all holiday—and I can't think of anything more fun than hunting for killer scores from amongst endless shelves of high-end home brands! So without further ado, here's three guidelines to follow when shopping and decorating for sophisticated holiday decorations that don't make your home look like a shrine to Santa Claus!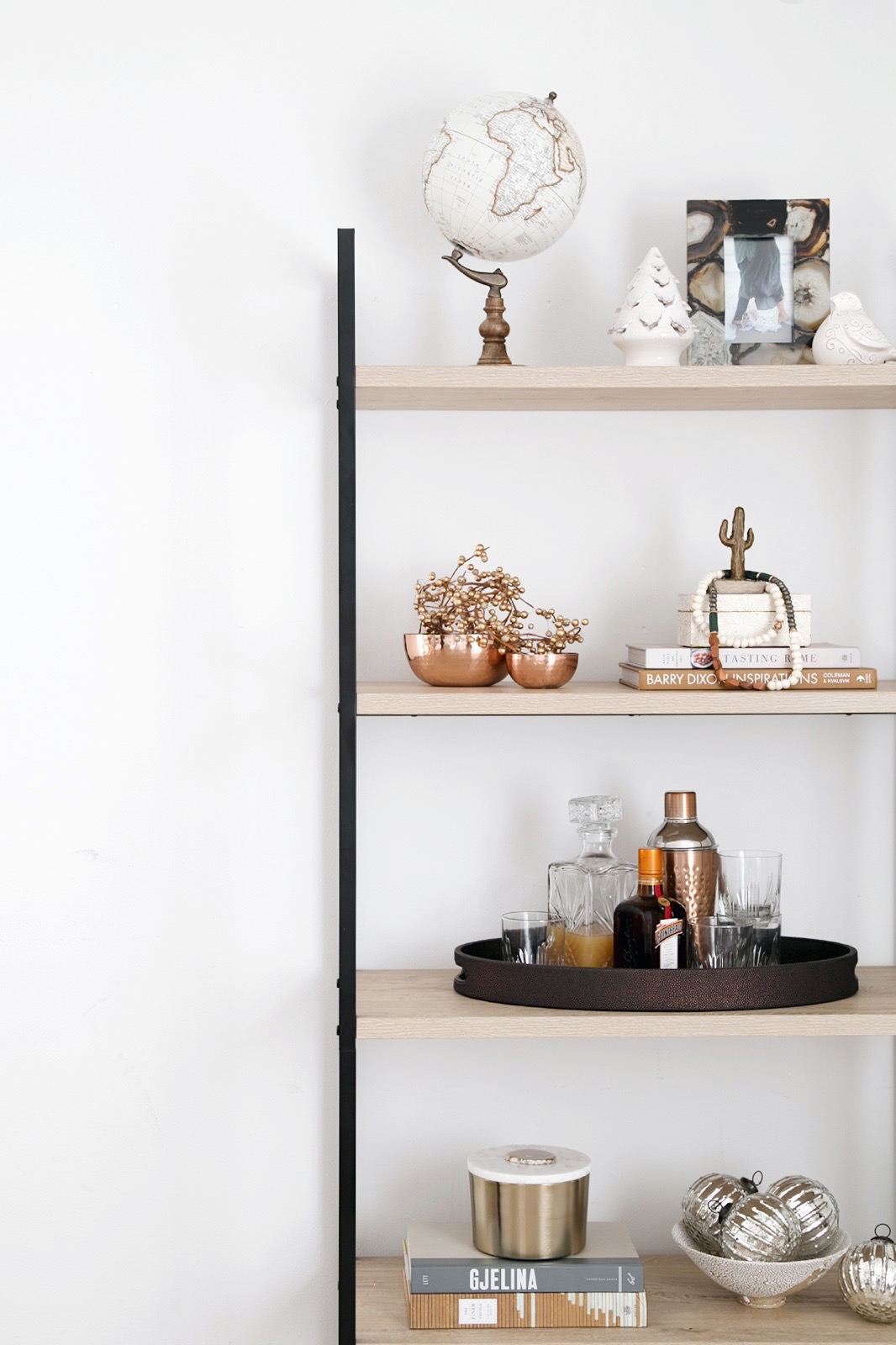 Pick a Palette + Stick With It Choose one or two main colors and one accent color, then run every decorating decision through that filter. In this instance I chose shades of cocoa, caramel, and cream to complement the light wood furniture in my home, but you don't have to go all neutral to get a streamlined look. Navy and grey with persimmon, black and white with pistachio, or forest and slate with blush would all feel restrained while still incorporating some color. The secret to a cohesive look lies more in the consistency and the edit than the actual palette you choose.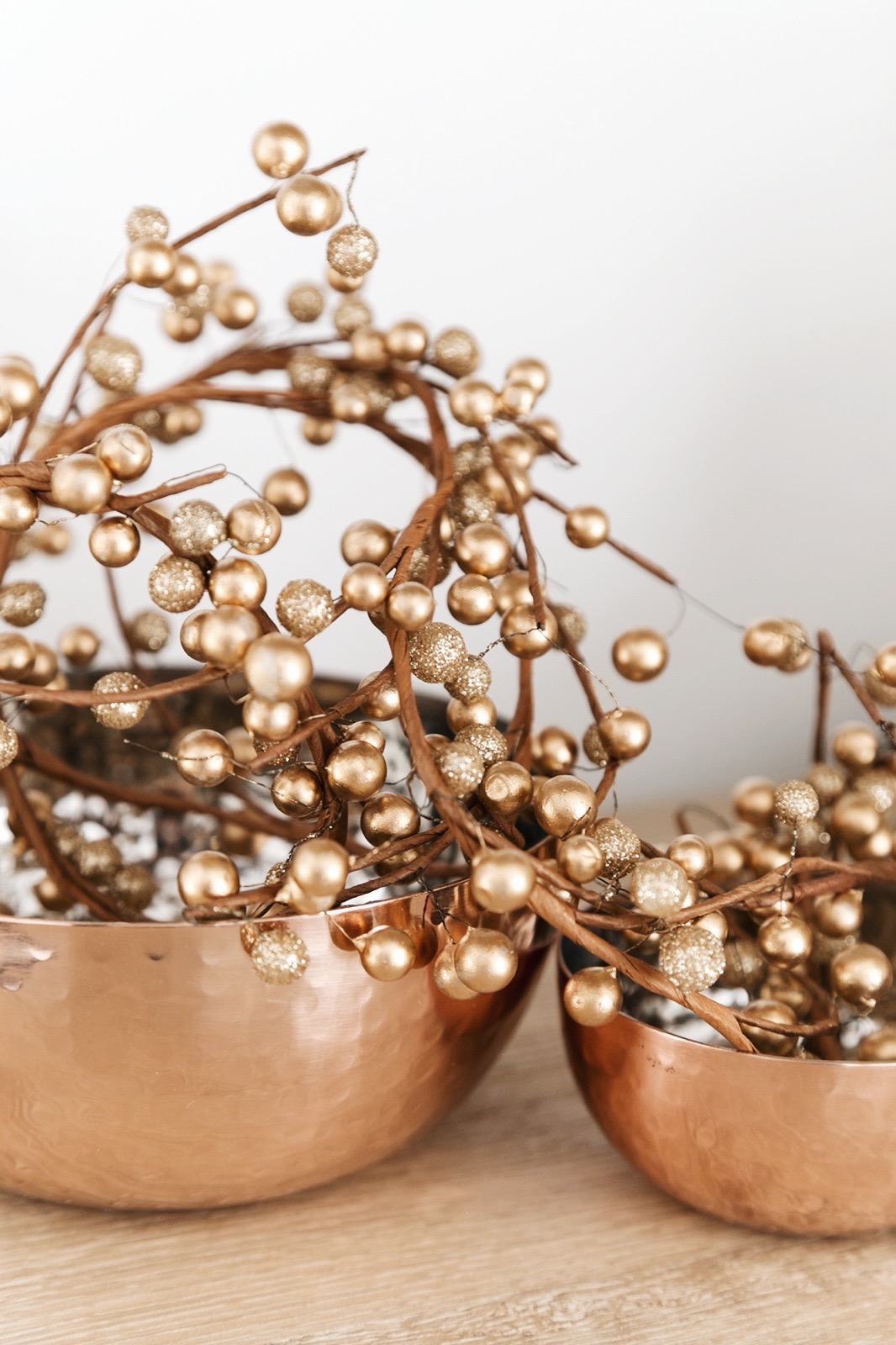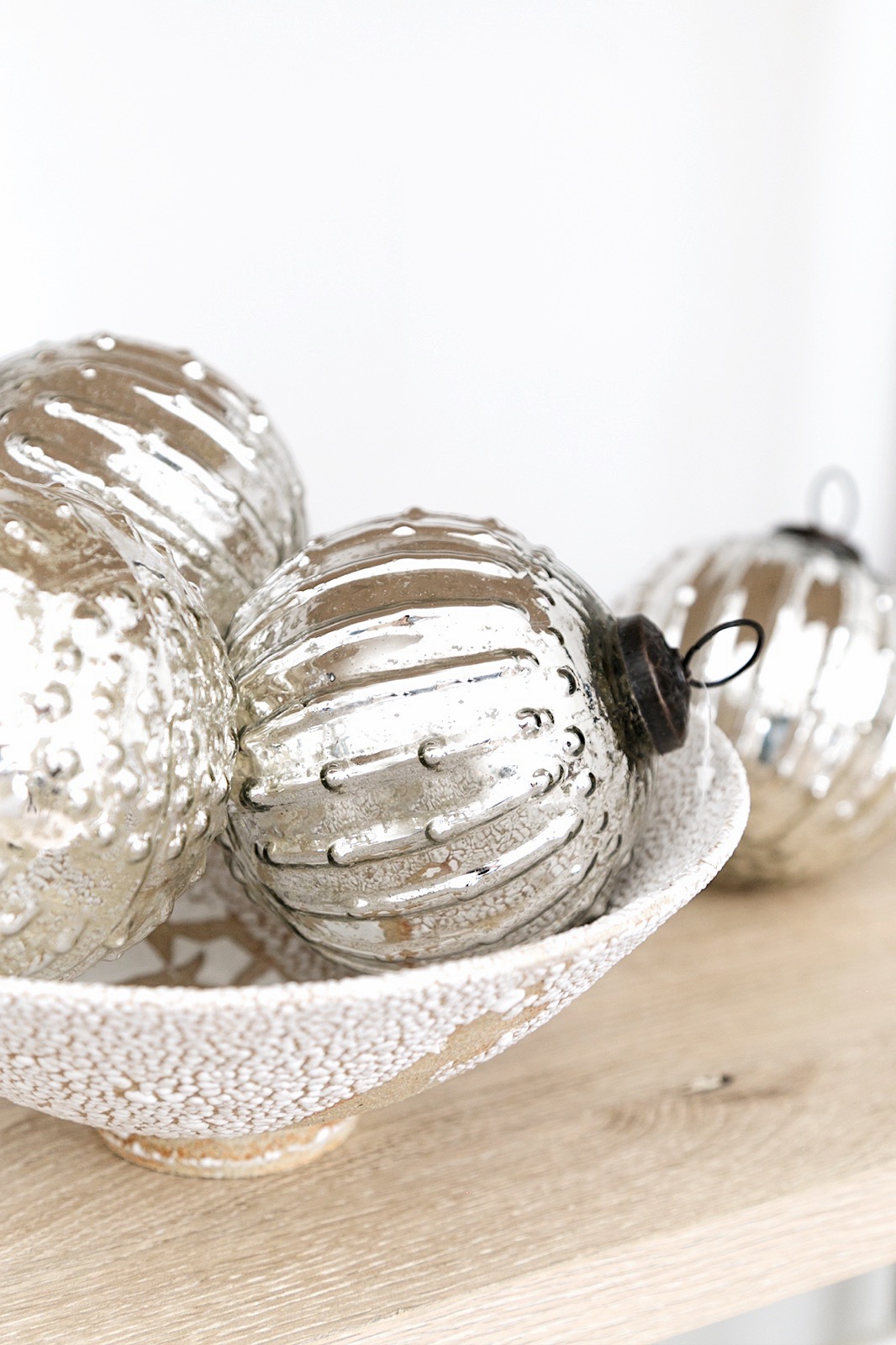 Mix Your Metallics: I love metallics at any time of year, but mixing them together during the holidays is a surefire way to add festive sparkle without blinding yourself. Here, most of the metallic flash comes from pieces that would look as appropriate on my shelf in July as in December: a gold box with a white marble lid, a pair of hammered copper bowls, a suave copper cocktail shaker. Aggregated into one vignette, however, and teamed up with reflective silver globe ornaments, they make a statement that clearly says, 'Let's get merry!'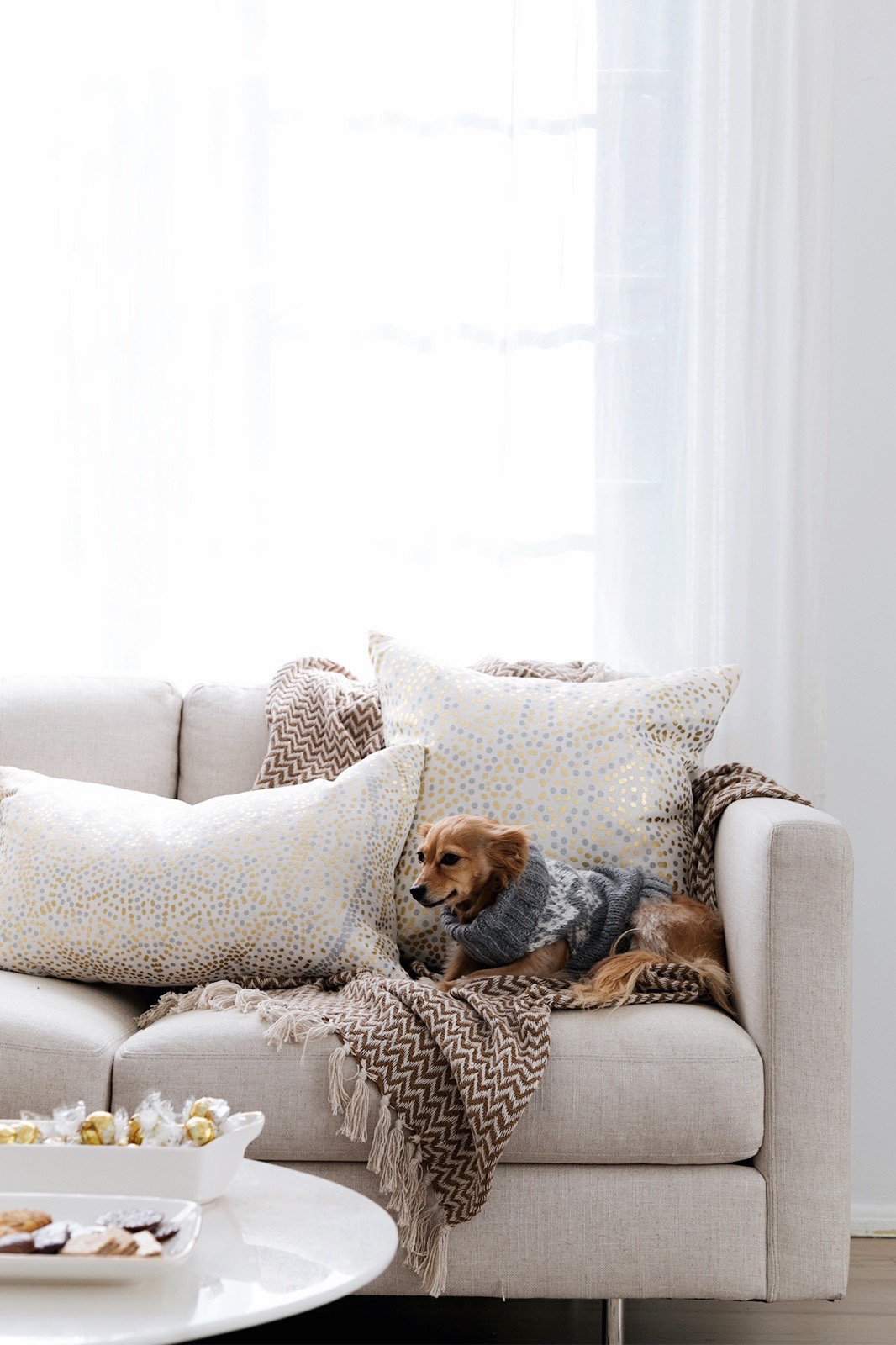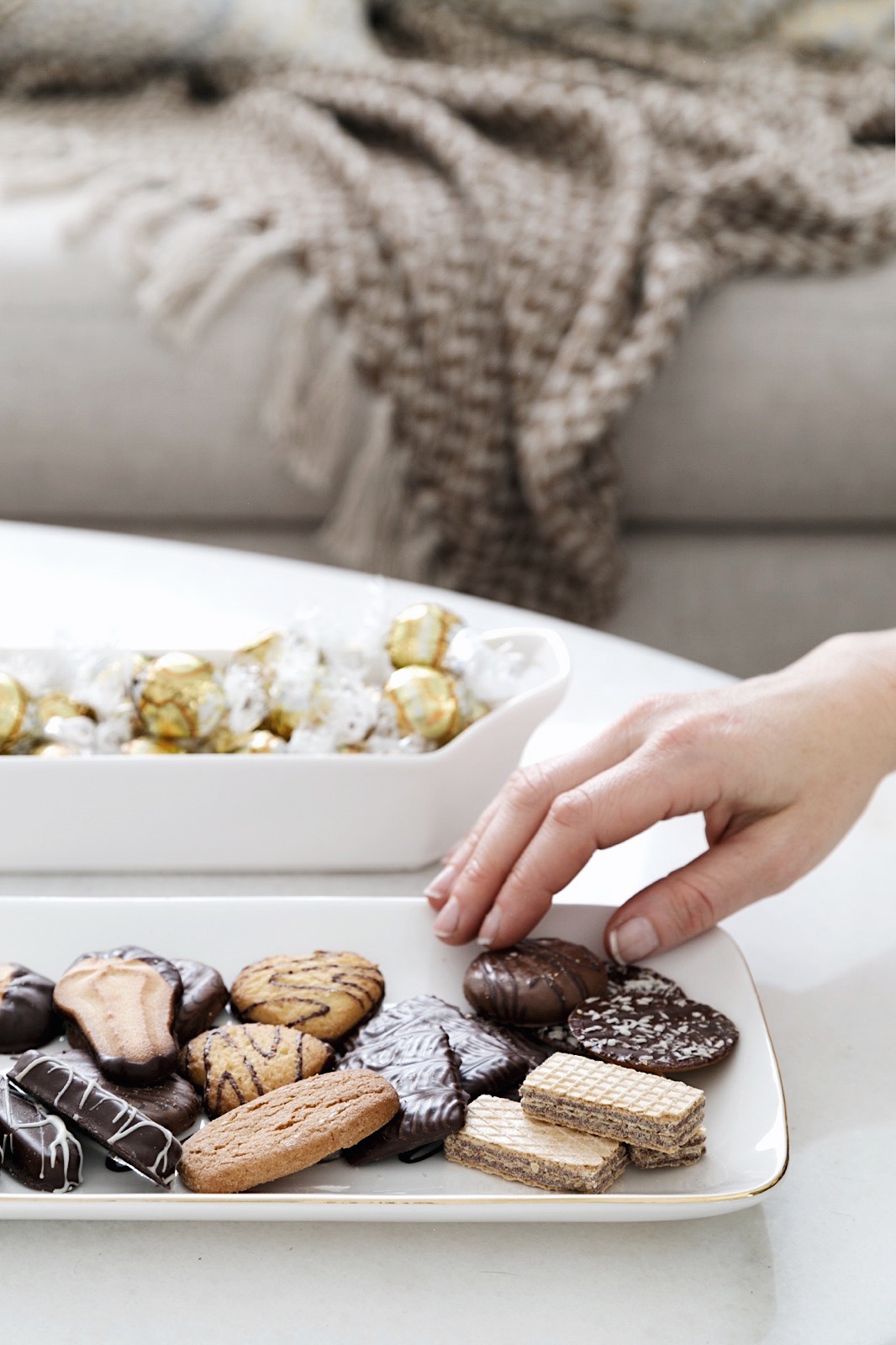 Swap In Subtly Themed Accents: Maybe you've evolved past the collection of commemorative snowman plates you loved as a kid, but you still want to slip in some more distinct nods to the season? With a little imagination, lots of pieces can strike a festive note! The moment I spotted that white and gold globe in a fellow shopper's cart at Tuesday Morning, I had visions of Santa traversing the sky over a snowy landscape. (Of course it was the last one they had at the store, so I stalked the woman for fifteen minutes until she decided not to buy it…then I swooped in!) Similarly, the polka dots on those throw pillows remind me of champagne bubbles for a New Year's toast, and I love the cheeky hidden messages awaiting anyone who eats from these platters of sweets.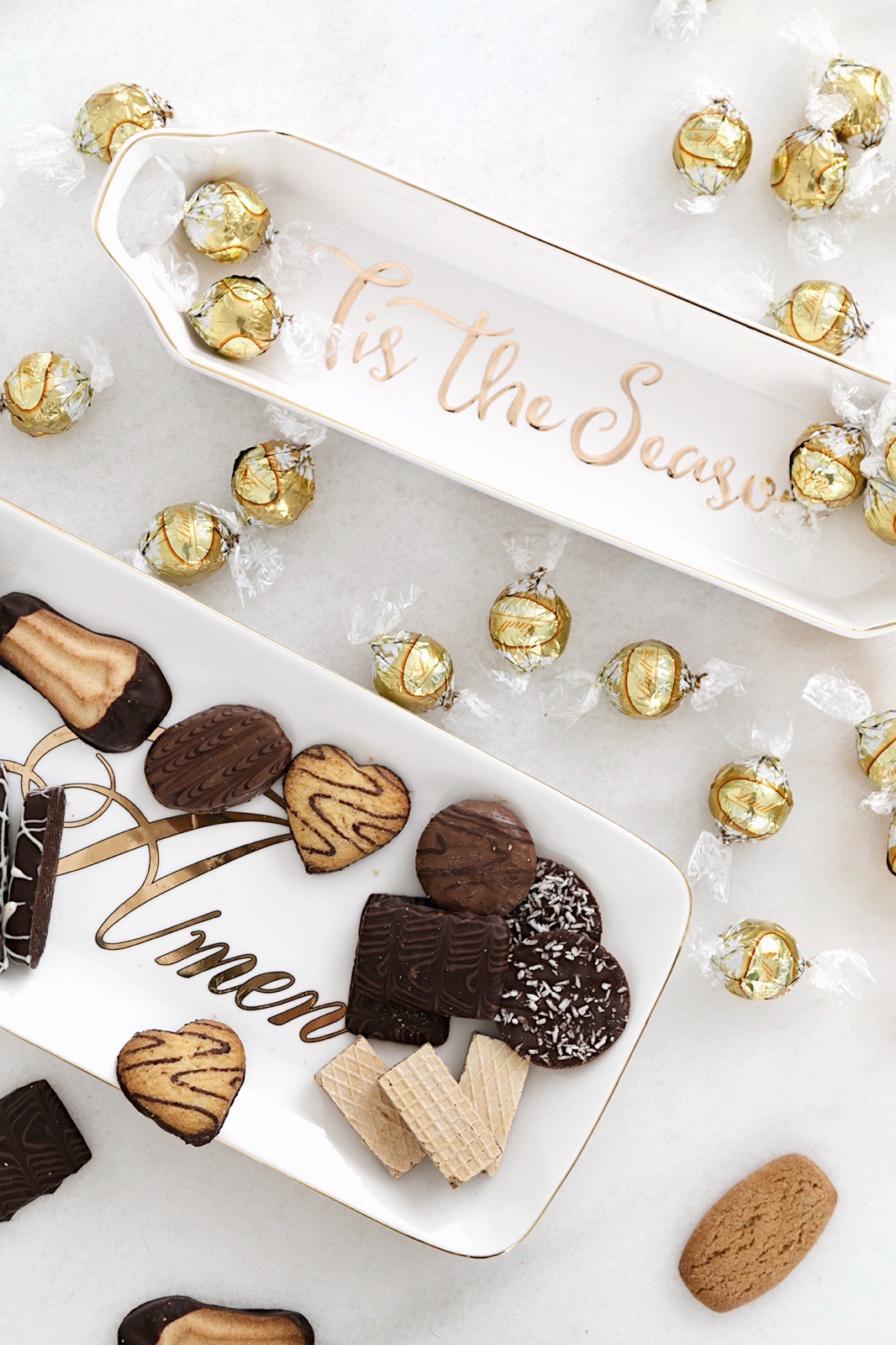 A Final Word: Above all, the goal of your seasonal decor should be to evoke feelings of warmth and delight—so whether it's comprised of subdued neutrals or rainbow tinsel, if you're inclined to smile all over when you enter the room, then mission accomplished. And hey, if you get a good shopping success story out of it in the process, consider it a holiday bonus and tell everyone you know!
Disclosure: I partnered with Tuesday Morning to concept, style, photograph, write, edit, and share this post. All opinions are and always will be my own. Thank you for supporting the brands that enable me to bring you fresh inspiration daily!