I've been making this soup every New Year's Day for the past several years. According to tradition, eating black-eyed peas on the first day of the year ushers in twelve months of prosperity and good fortune—but even better than that, this detox soup recipe is the perfect light and nourishing antidote to the holiday indulgences of the past few weeks! It's also incredibly delicious, and comes together in a flash. In fact, last night Ivan deemed it "one of the best soups" I've ever made. An auspicious start to 2018 for sure!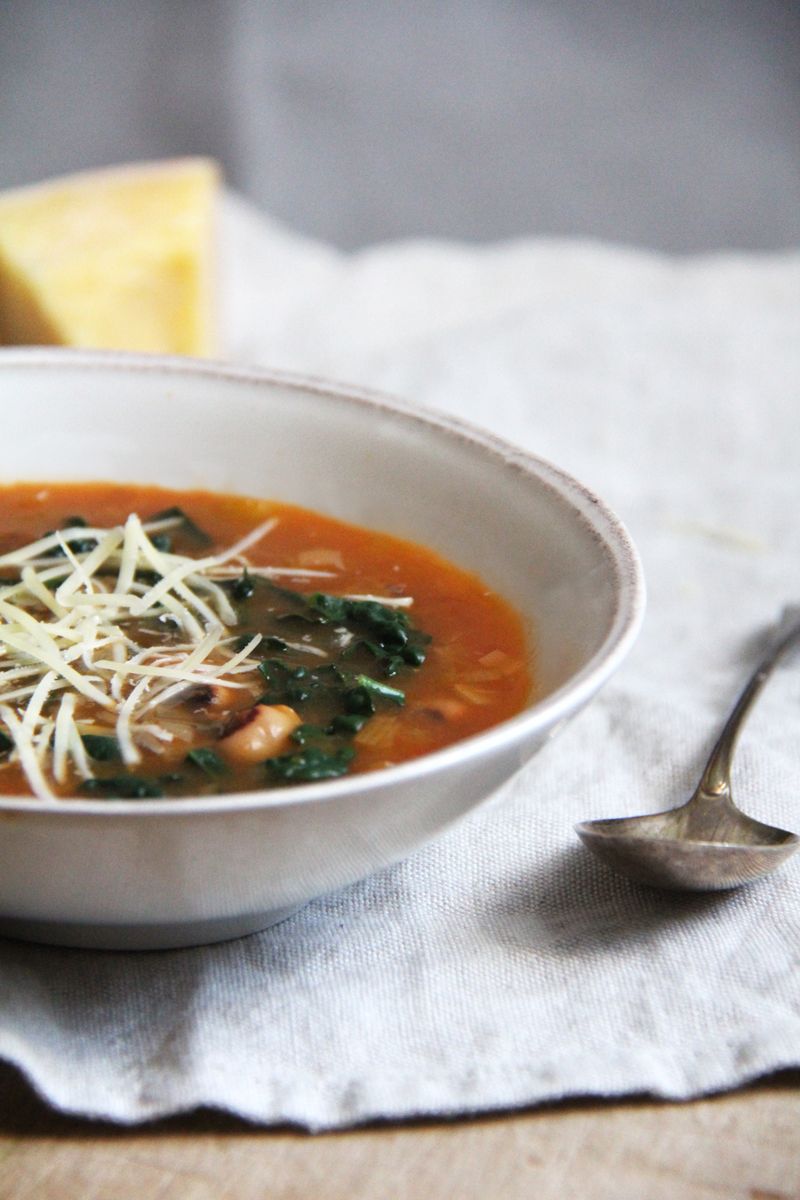 I've had a soft spot for black-eyed peas ever since spending a few years as a kid in Athens, Georgia, before my family moved to Toronto. They have a flavor that's all their own—earthier and nuttier than most other legumes—and this soup really lets them shine! The slight kick from the chiles in the broth is a bright counterpart to the moody undertones of the black-eyed peas, and the cooked greens provide plenty of fill-you-up roughage. I served last night's version with a side of kabocha squash fries, but a grain-free cornbread would be a hearty accompaniment too. You'll definitely have leftovers since this recipe makes a big batch, which is perfect, because once you try this soup you'll want to eat it again real soon!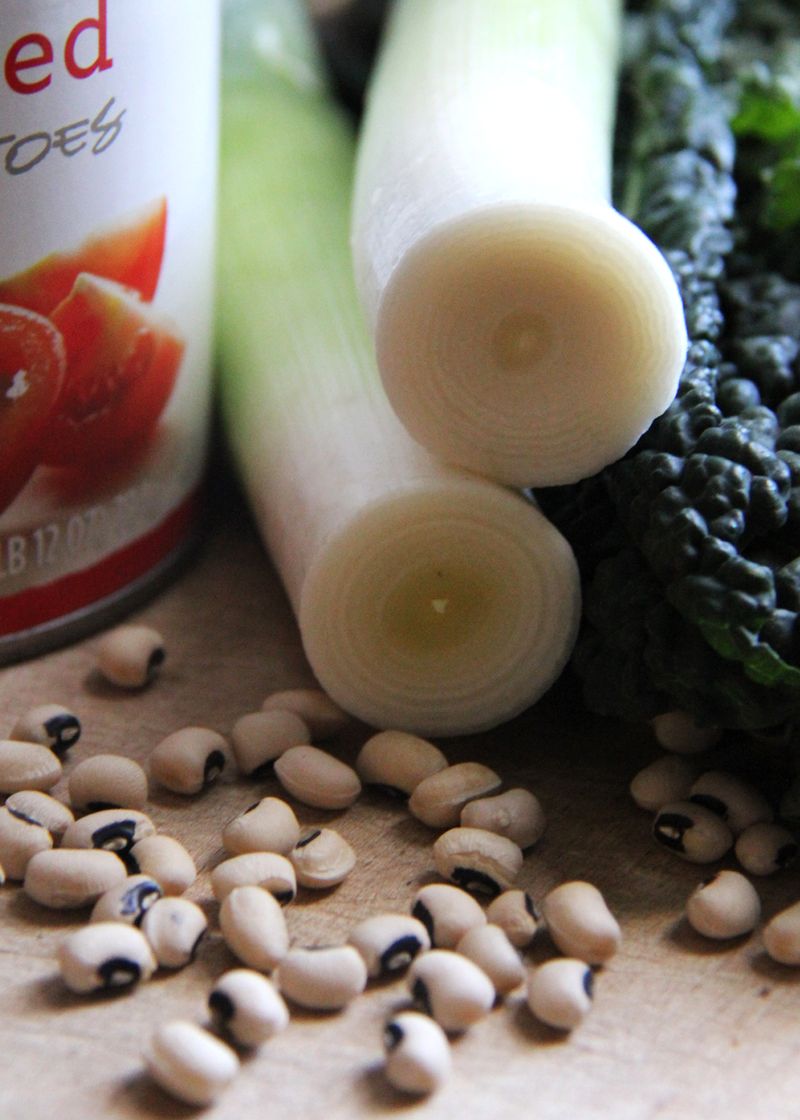 Southern New Year's Day Soup
recipe adapted from Vegetarian Times
2 Tbs. ghee
2 large leeks, white and light green parts sliced
2 cloves garlic, minced
4 cups chopped chard
2 15-oz. cans diced tomatoes
1 4-oz. can diced green chiles
2 cans cooked black-eyed peas (or you can cook your own from dried)
8 cups low-sodium vegetable broth
Shaved Parmesan for garnish, optional
Heat oil a large pot over medium heat and saute leeks until soft, 5-7 minutes. Add garlic and cook 2 minutes more. Add diced tomatoes, chiles, black-eyed peas, and broth; simmer on low, 40 minutes. Stir in kale for last few minutes of cooking. Serve with a little grated parmesan if desired!