I have mixed feelings about New Year's resolutions. I've definitely experienced how easy it is to go overboard with January goal-setting, placing unrealistic expectations on myself and eventually feeling like a failure because I can't possibly overhaul everything at once. Yet undertaken mindfully, the new year can be a convenient time to make small, doable course corrections on a nagging habit or two—and the one I've got in my crosshairs is my dependence on coffee. The last quarter of the year saw my java intake skyrocket as the stress of work and the holidays stretched me thin. I was up to four (or five! or 6!) cups a day, and while a jolt of caffeine felt like an acceptable short-term fix for my exhaustion, I know that in the long run it was actually increasing my anxiety by making me jittery and interfering with my sleep. The time has come to back the coffee truck up considerably!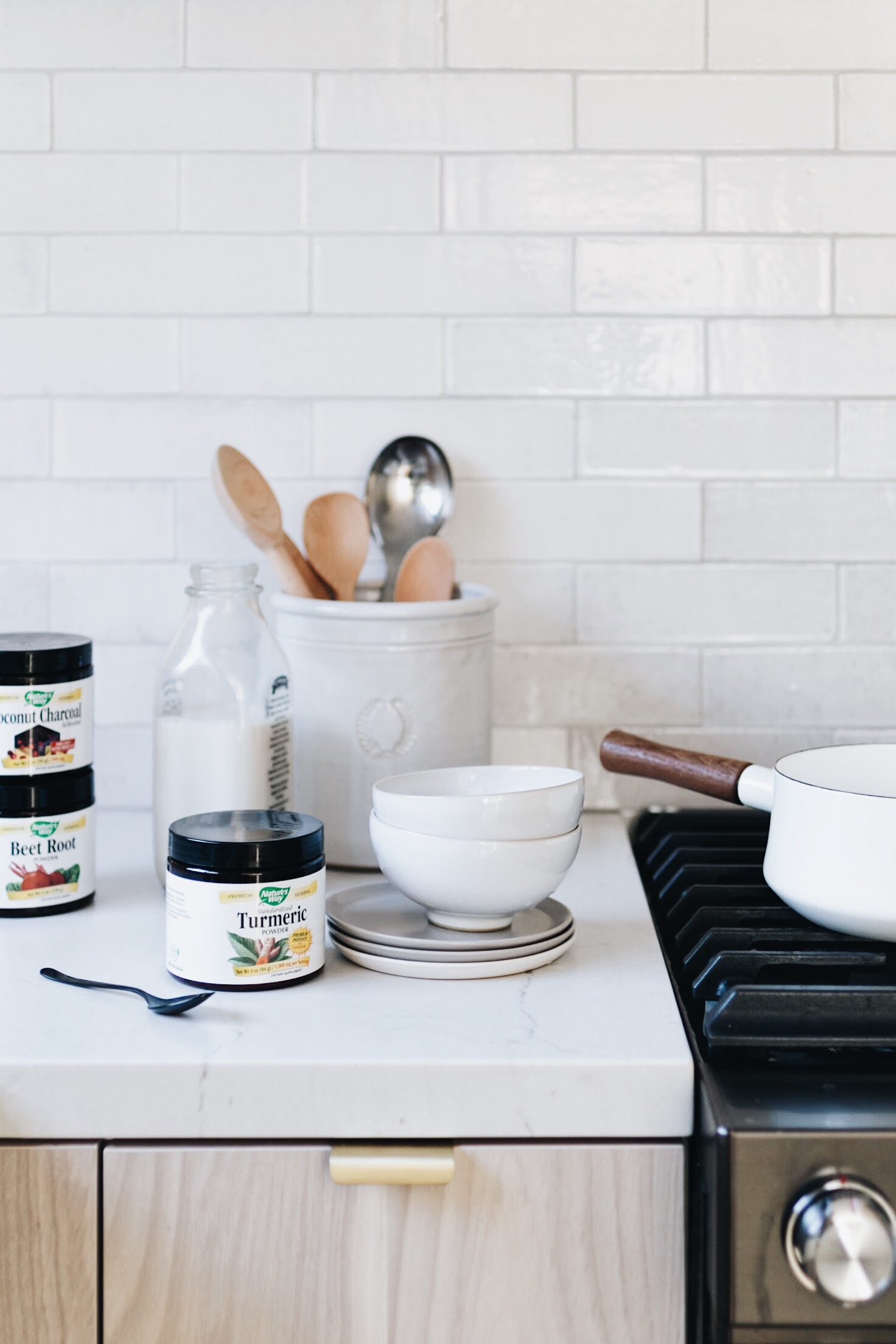 However, I've tried giving up coffee on a number of occasions before, and it's never stuck. Even once I'd eliminated caffeine from my system, I still longed for the aroma, the warmth, and the symbolism of it. From boiling the water and grinding the beans to taking those first few piping hot sips, coffee provides exactly the pause in my day that I so badly need when things get chaotic. Armed with that knowledge though—that the ritual of has me hooked more than the chemical dependency does—it occurred to me that perhaps I can create some new drink rituals to practice whenever the coffee craving strikes. And when Nature's Way asked me to share how I'll be making positive changes in 2018, I saw the perfect opportunity to incorporate their herbal supplements into my newly improved habits. So with that, here are three health-supporting drink recipes that I'll be turning to when I'm jonesing for a caffeine fix!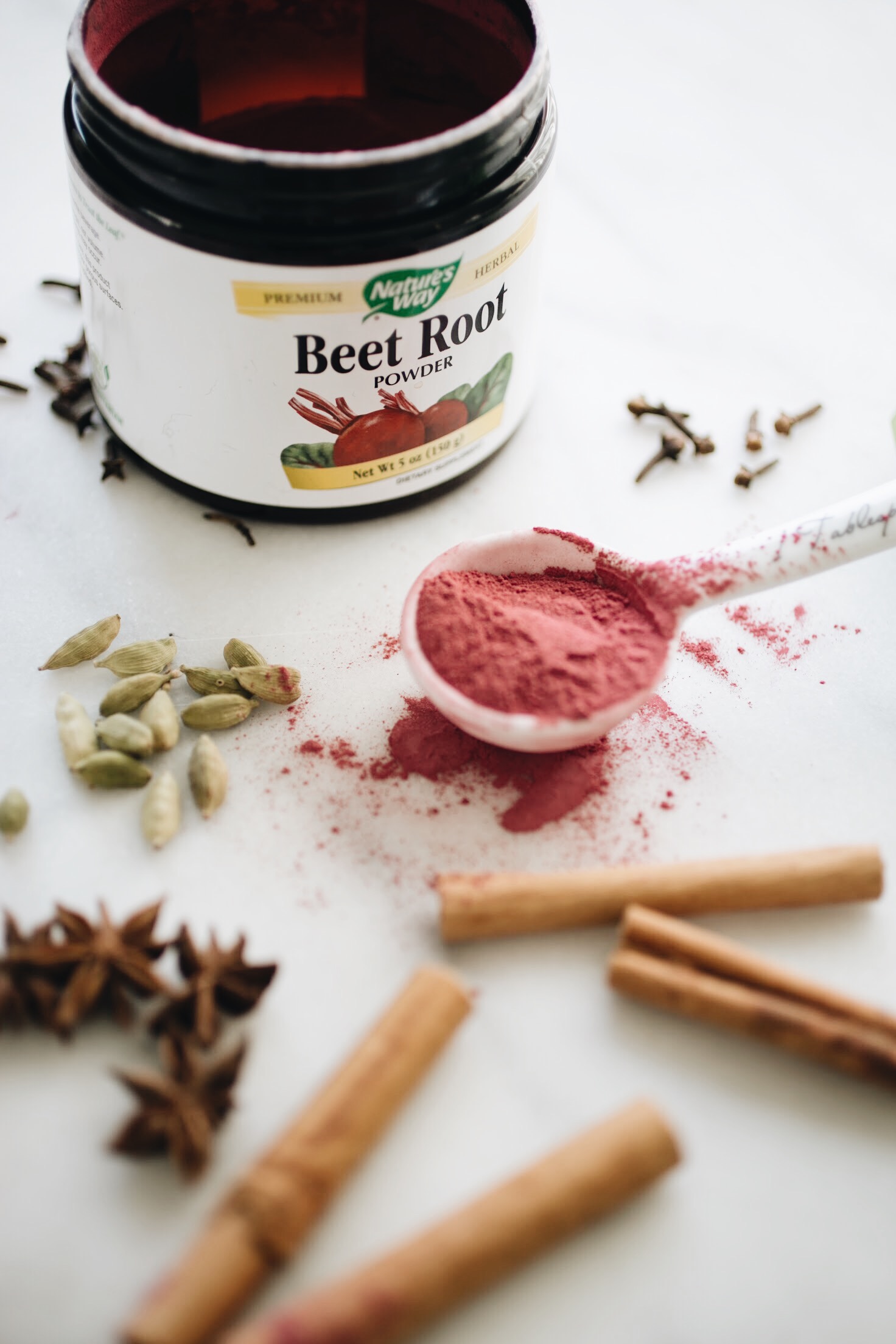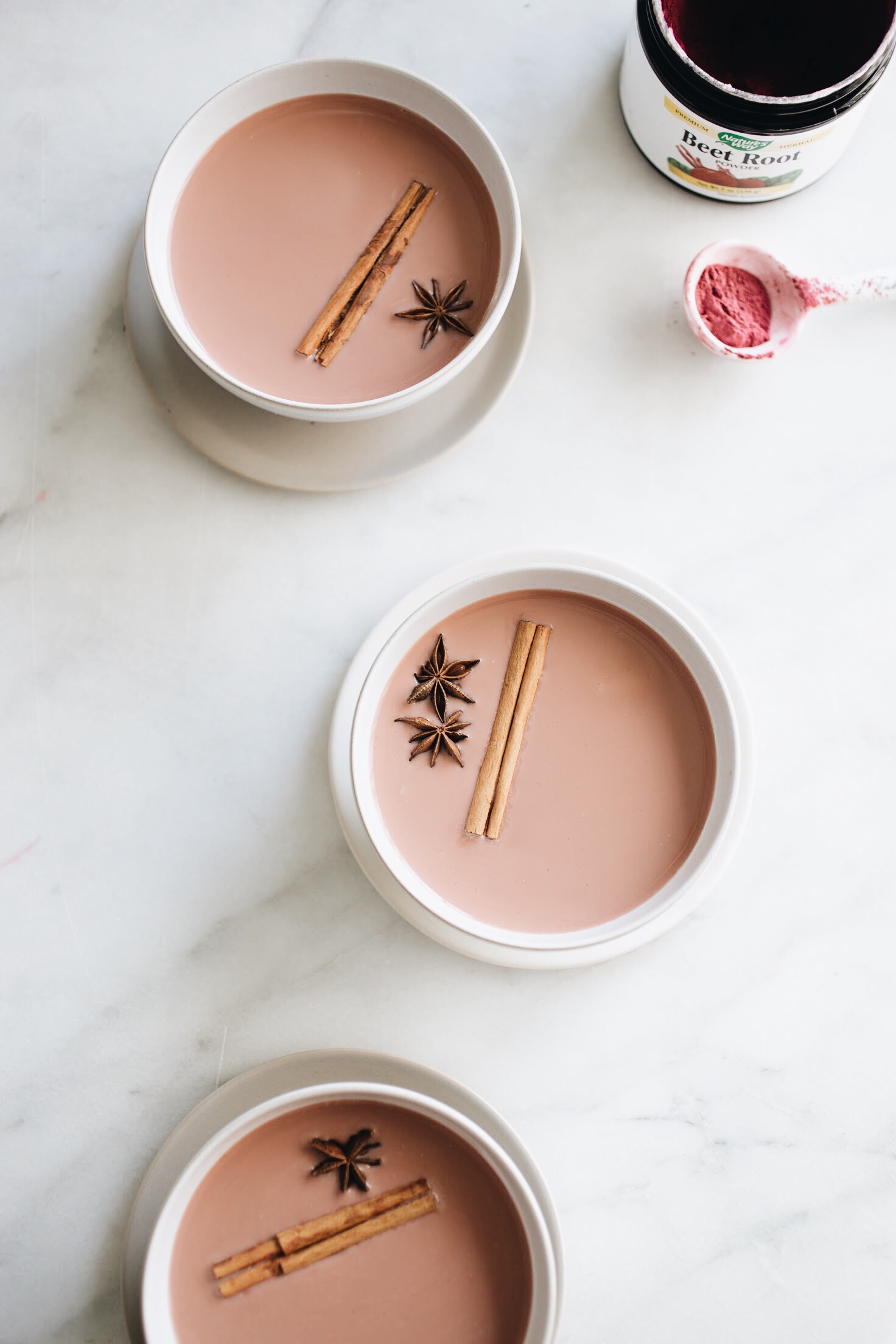 Morning Fuel-Up with a Warming Beet Root Chai Latte: I often go to bed dreaming of my first cup of coffee in the morning, but this easy, delicious chai recipe is a promising substitute. Nature's Way Beet Root Powder adds an earthy flavor that complements the cinnamon and cloves in the chai, and its fiber, and other nutrients get your day moving in the right direction! Here's what you'll need for one 16-oz serving:
1/2 cinnamon stick

4 black peppercorns

2 whole cloves

1-2 cardamom pod

1 star anise

1 cup cold water

1 bag of black tea (try roasted dandelion tea for a caffeine-free option!)

1 cup unsweetened almond, cashew, or whole cow's milk

1/2 tsp Nature's Way Beet Root Powder

1 tsp maple syrup or other sweetener (more or less, to taste)
Place spices in a medium saucepan. Add water and bring to boil over high heat. Reduce heat to medium-low, cover pan, and simmer 10 minutes. Remove from heat. Add tea bag and steep 5 minutes. Discard tea bag. Add milk, Beet Root Powder, and maple syrup. Bring tea just to simmer over high heat, whisking until powder dissolves. Strain into a mug and serve hot.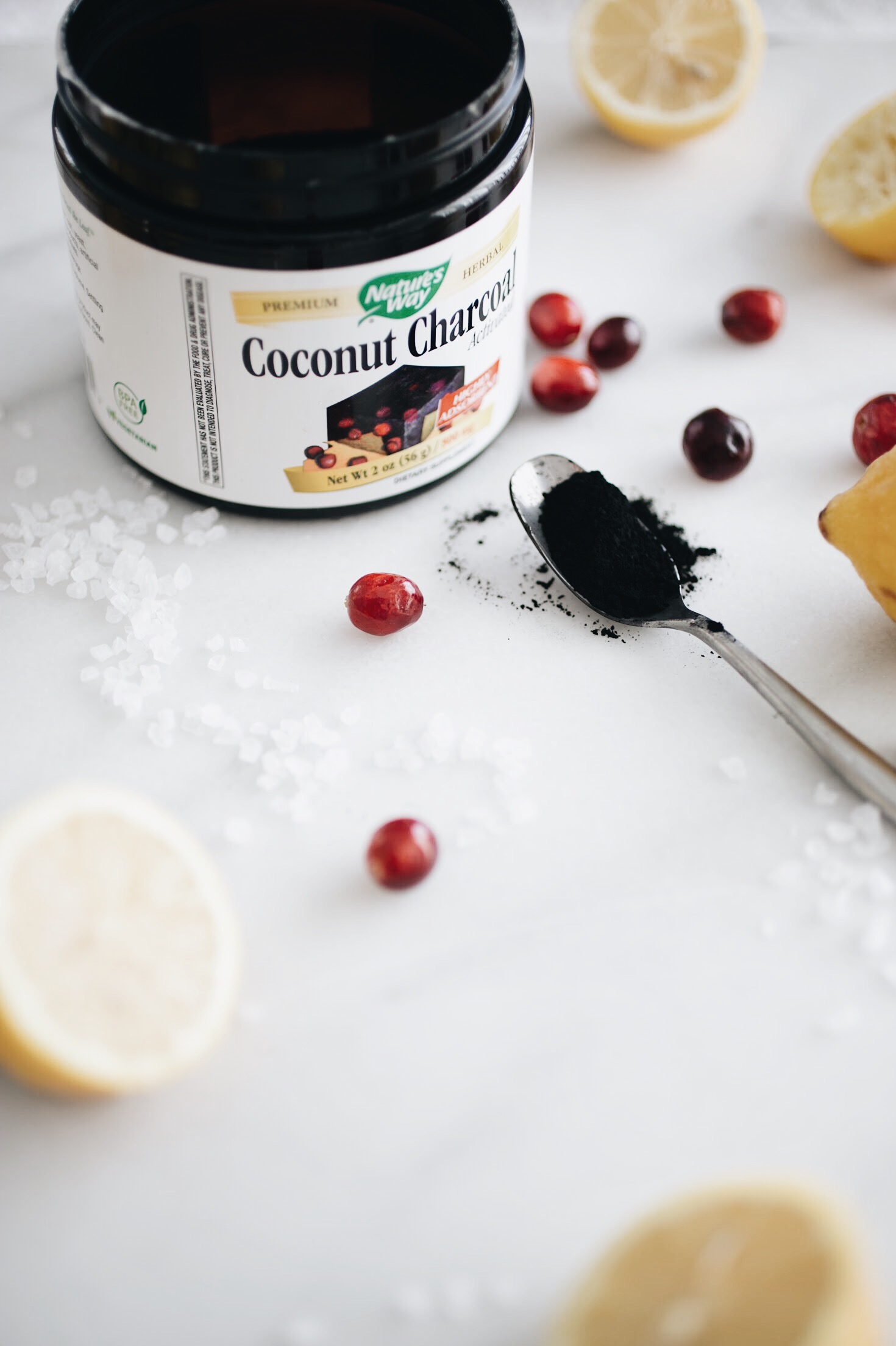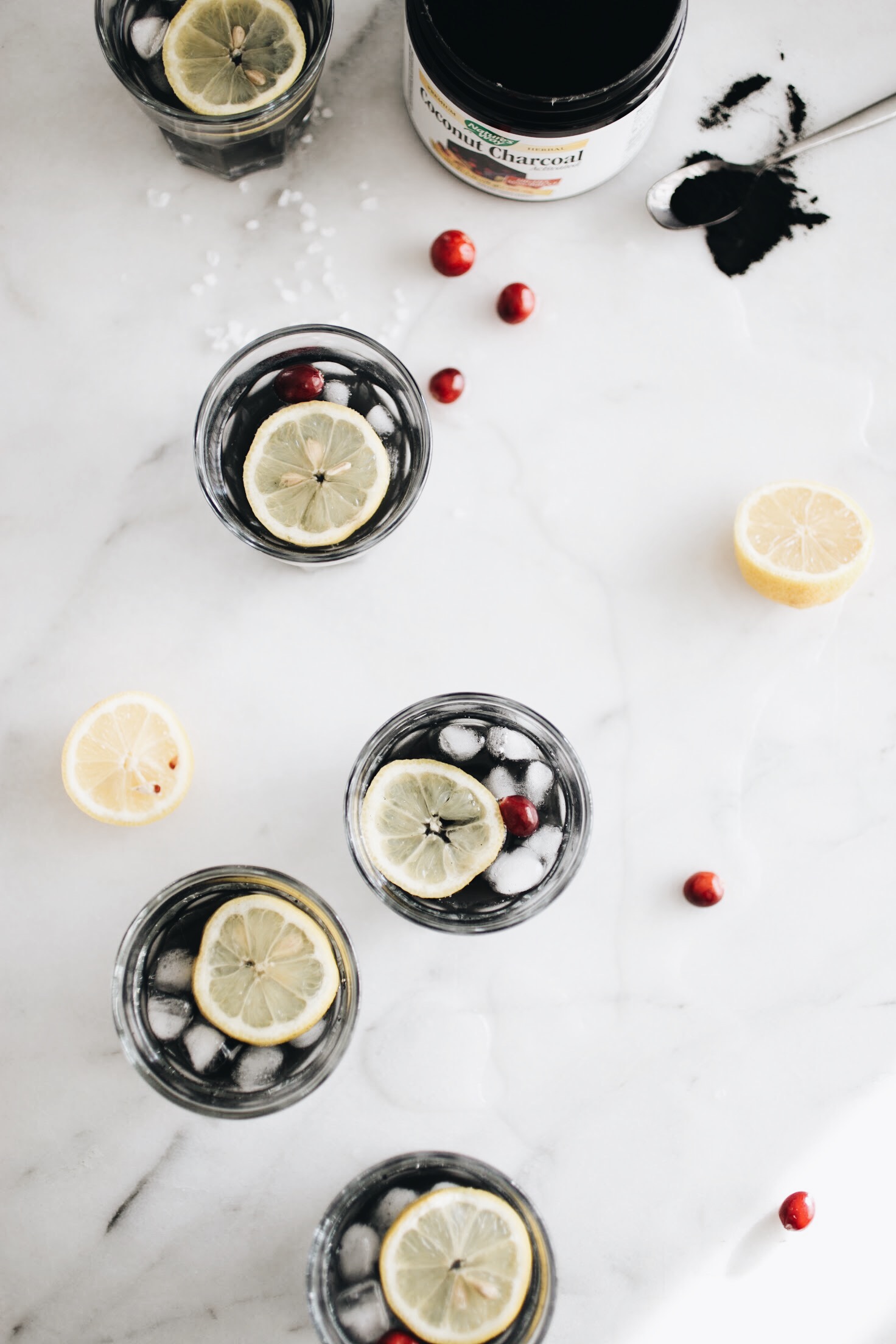 Afternoon Pick-Me-Up with Charcoal Cranberry Lemonade: Every day around that 3pm slump, the lure of an iced coffee is hard to ignore! This tart, refreshing alternative offers the same brisk "wake-up" effect for your brain, with the added benefit of Nature's Way Coconut Charcoal Powder to bind-up unwanted materials and gas*. For one 16-oz serving, grab the following:
3-4 tbsp freshly squeezed lemon juice (about 2 lemons' worth)

1 tbsp unsweetened cranberry juice concentrate

12 drops liquid stevia (more or less, to taste)

1/2 tsp Nature's Way Coconut Charcoal Powder

1 1/2 c cold, filtered water
Place all ingredients into a mason jar or other lidded container. Fill to top with ice, then secure lid and give it all a good shake. Strain into a glass over fresh ice cubes and enjoy!
Evening Wind-Down with Turmeric Ginger Golden Milk: When it's 8pm and I'm still plowing through emails or rushing to meet deadlines, I "treated" myself with a decaf latte full of artificially sweetened syrups (I know! Ick!). This soothing cuppa is an actual treat for the senses and the soul, with the potent compounds in Nature's Way Turmeric Powder. *Mark the end of the day with this soothing 16-oz recipe ritual:
1 c coconut beverage (from a carton, not canned coconut milk)

1 c filtered water

1 knob ginger, about the length of your pinky, unpeeled and sliced

1/2 cinnamon stick

1-2 drops vanilla extract, or a 1/8 tsp scraping from a vanilla bean

1/2 tablespoon honey (more or less, to taste)

1/4 tsp Nature's Way Turmeric Powder
Combine coconut beverage, water, ginger, cinnamon, honey, vanilla, and turmeric in a small saucepan. Bring to a low boil, then reduce heat and simmer about 10 minutes, or until flavors have melded. Strain through a fine-mesh sieve into a mug and sip to your heart's content!
Photos: Anne Sage. Disclosure: I partnered with Nature's Way to concept, style, shoot, write, edit, and share this post. All opinions are and always will be my own. Thank you for supporting the brands that enable me to bring you fresh inspiration daily!
*These statements have not been evaluated by the FDA. These products are not intended to diagnose, treat, cure or prevent any disease.