As I've been traveling down renovation memory lane and sharing all our kitchen makeover resources with you guys, I've had flashes during which I all-too-vividly recall the hiccups we had along the way. No home project is ever without obstacles, of course, and our kitchen was no exception. There were the two weeks our plumber went AWOL, for example, leaving us hanging with his job only half completed. There was the moment we realized our measurements were off and we were going to have to rip out our newly installed pocket door to make the doorway four inches narrower. Oh, and don't even get me started on the discovery that in order to accommodate the power load of our new appliances, our entire electrical panel would need to be upgraded—to the tune of $3500. In the end, of course, we survived, and the bumps just made me that much more appreciative of the things that did go smoothly. And nothing could have been more seamless and easy than our custom wood blinds from The Shade Store!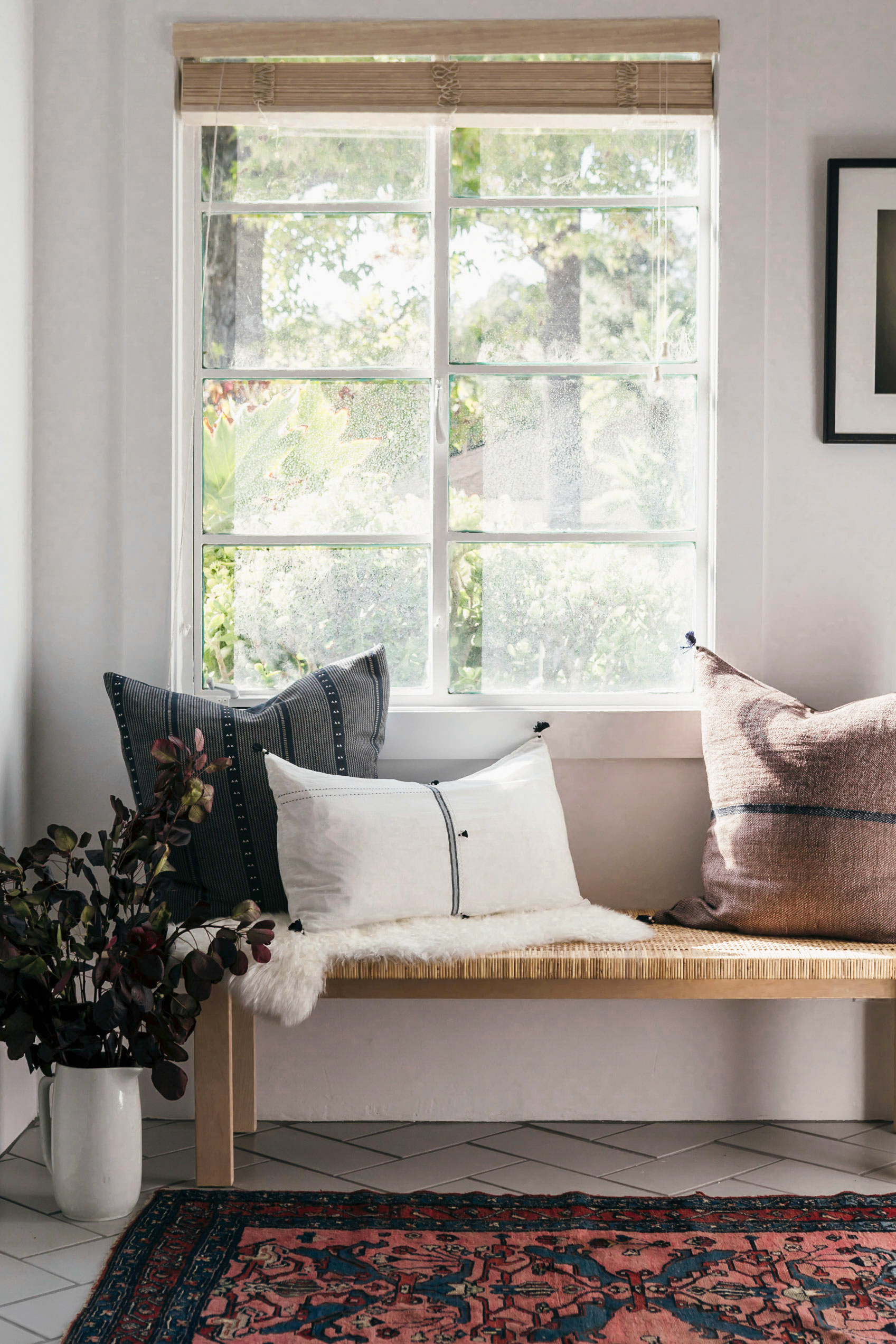 Window treatments are definitely one of the decor elements that paralyzes me the most. There are infinite style and color options out there, and the logistics of installing them can be overwhelming. (So many of my windows over the years have ended up looking like they're wearing flood pants, I question my ability to operate a measuring tape…) I was so relieved, then, when the Studio McGee team suggested we go with simple and elegant wood blinds from The Shade Store. The company's entire mission is to demystify the world of custom window treatments, making them accessible and affordable. They send their own installers out to measure (which means no bozo amateur mistakes by yours truly!), and then when your window treatments have been produced, they return to do the install. All you have to do is place the order—and the super knowledgeable staff at their showrooms and online are always more than happy to walk you through the process.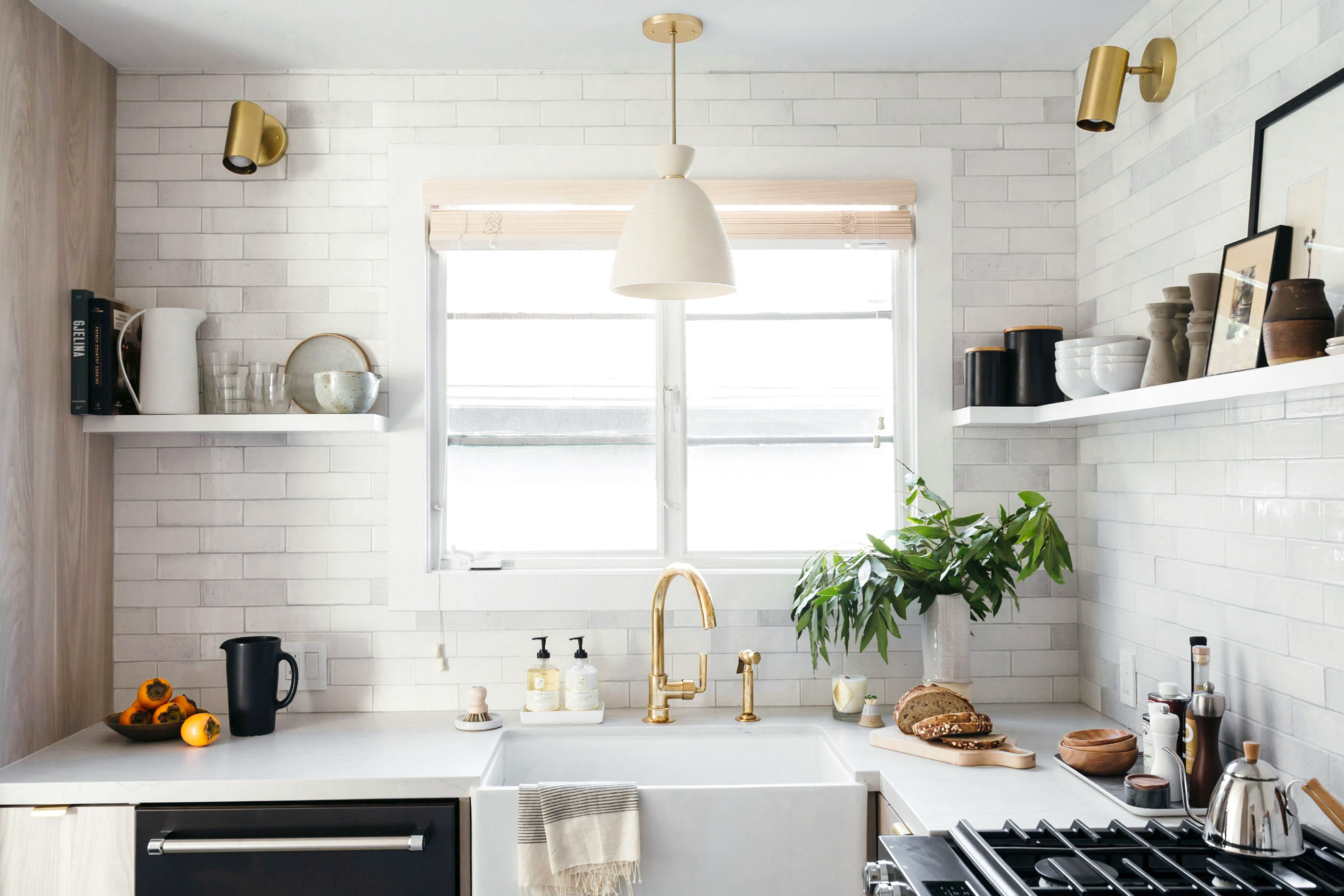 Wood blinds were the perfect choice for our kitchen, since we wanted to keep the lines crisp and clean but also add a touch of organicism too. Ours are the 2″ Laminated in White Oak, a lovely pale tone that has a subtle grain finish for an airy, beachy effect. The color of the blinds perfectly complements the lighter tones in the cabinets, thereby tying everything together nicely. Their presence also adds structure to the architectural envelope of the kitchen, providing a layer of dimension to our otherwise nondescript 1950's bungalow. Aesthetics aside, it's wonderful to have the functional variety that blinds provide. We open them all the way when we want full sun, or we leave them down and adjust the slats to control how much light and privacy we want. When summer hits, I have a feeling we're going to be extra glad for the cooling effect of being able to close them completely during the daytime!
Photos: Monica Wang Photography