Happy Monday, all! I'm finally crawling out from under two weeks of the flu, and I'm back in action with another renovation resource deep dive! It's time to turn our attention to those tiny finishing touches that, small though they may be, make a big difference in setting the tone of a space! For our hardware and some of the lighting, Rejuvenation was without a doubt my first go-to. We used their pendants and drawer pulls in the Light Lab kitchen, and working with them was such a pleasure that I was excited to have an encore experience!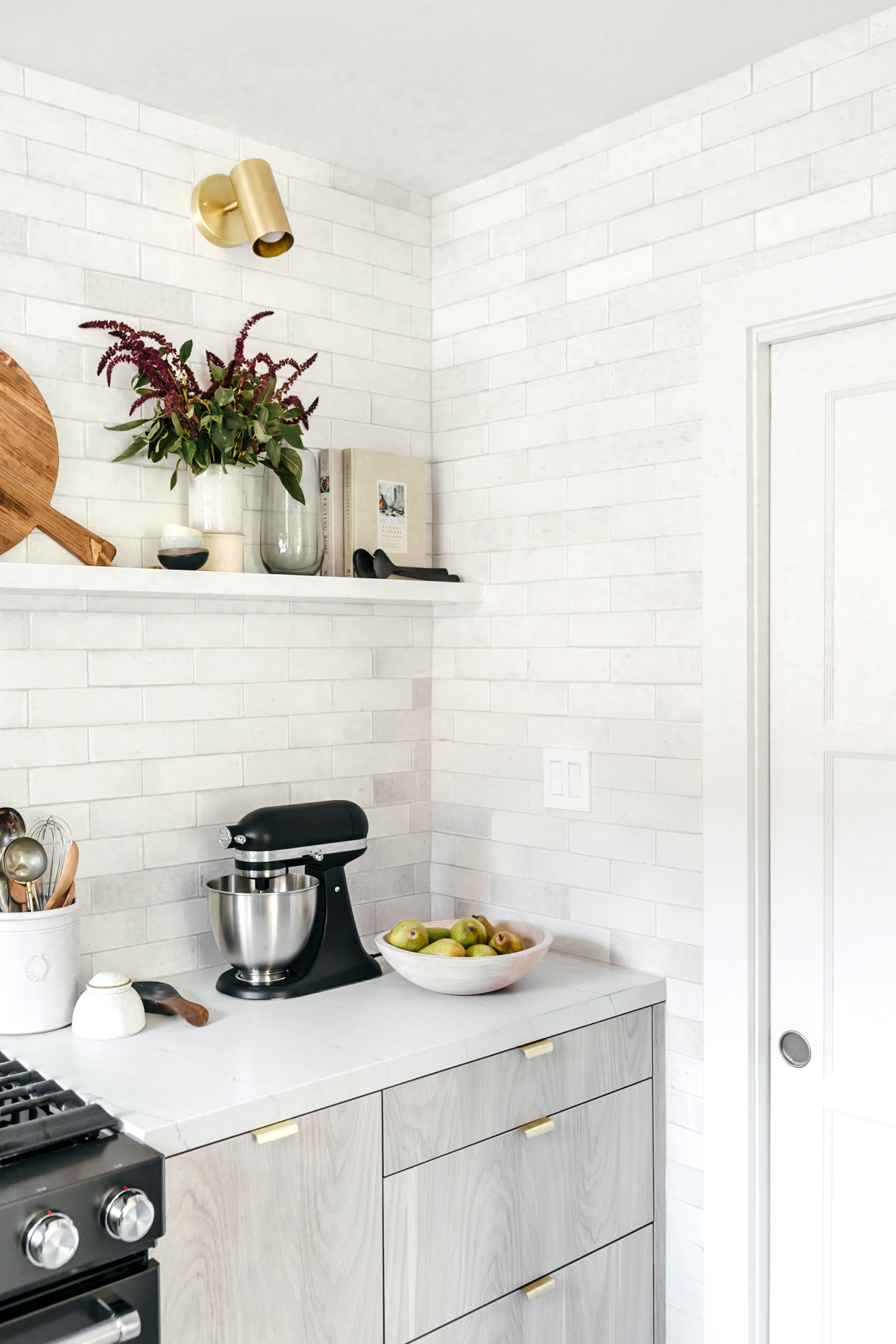 In fact, for the hardware in my home kitchen, the Studio McGee team chose the exact same drawer pulls that we have at Light Lab—and I wasn't a bit mad about it, as I've always adored the slim profile of the Edge Pull style! It's the ultimate modern touch for a barely-there effect, while still adding a new material to the palette with its warm brass finish. As a bonus, Rejuvenation uses 94% recycled materials in the manufacture of these drawer pulls!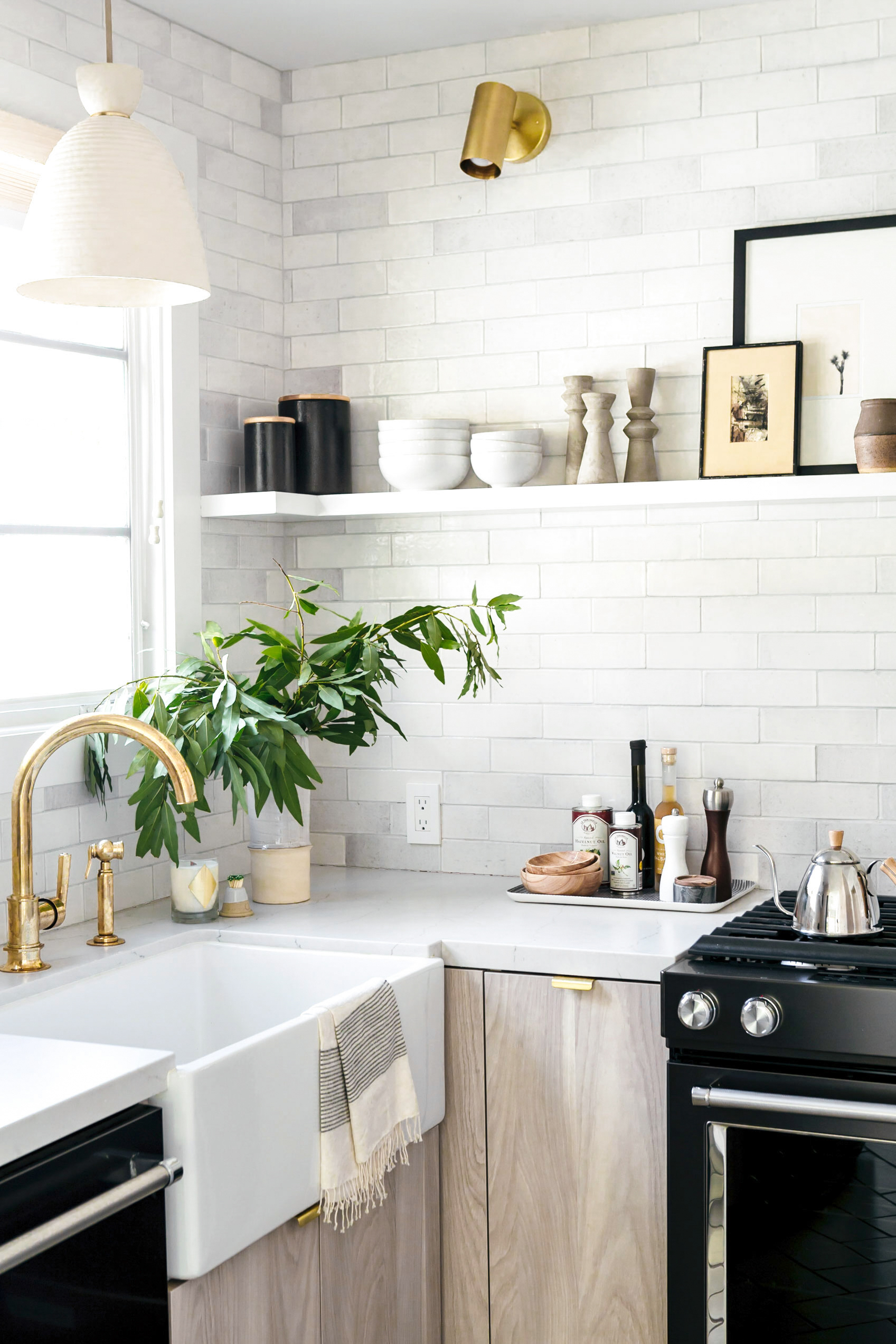 The real Rejuvenation star, though, is the pendant we selected for over the sink. From the outset, it was important to us that the overall mood of the kitchen be contemporary but also warm, and the Hazel 11″ Banded Cone Pendant fit the bill perfectly! It's made of unglazed ceramic, which provides exactly the earthy, organic vibe I was envisioning for the kitchen, but because it has such a clean shape and striated texture, it still has a strong sense of structure about it. One lesson I learned the hard way: When selecting lighting, make a paper mockup of your desired piece to test dimensions for proper scale. We originally ordered the 8″ pendant in this style, but once we got it in place it was dwarfed by the broad window. Rejuvenation was so kind about replacing it quickly and without a fuss (see what I mean about being a pleasure to work with?!), but I'll certainly be more persnickety about taking all possible measurements from now on. In the end, the finished result was worth troubleshooting because this light fixture is a total showstopper, isn't it?!
Photos: Monica Wang Photography.