For years I've been crushing on Australian design. It seems as though every time I see a residential or commercial project that both pushes the envelope but also feels totally approachable and inviting, it's located Down Under! It's hard to put my finger on exactly why that country's interiors firms have such visionary sensibilities, but whatever the reasons for it I am fully on board. The one bummer, of course, is that many of the furniture and decor resources they have access to aren't available here Stateside. Fortunately for us, though, a few are trickling across the pond, and the latest to start shipping to the U.S. is the incredible handmade furniture brand Barnaby Lane!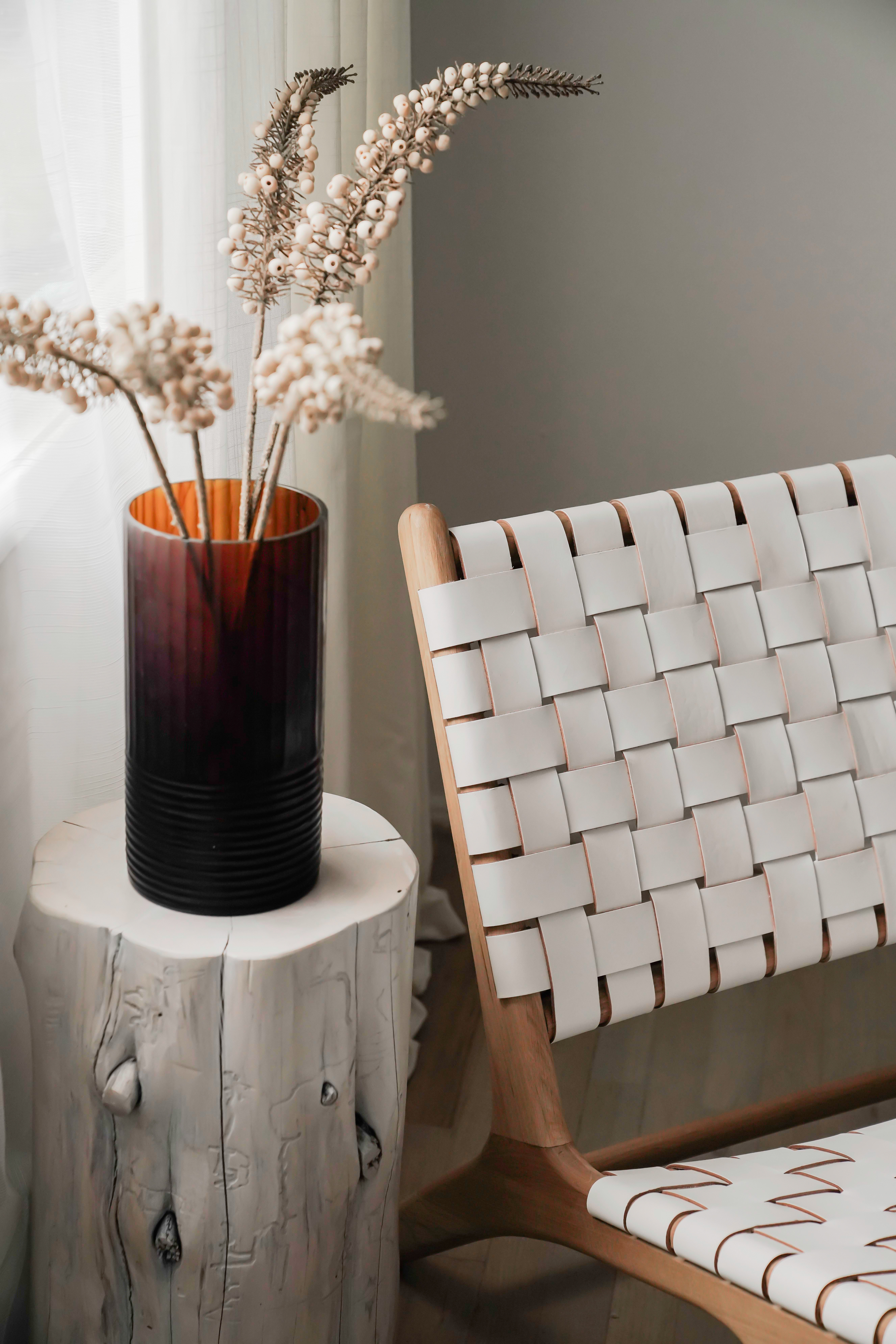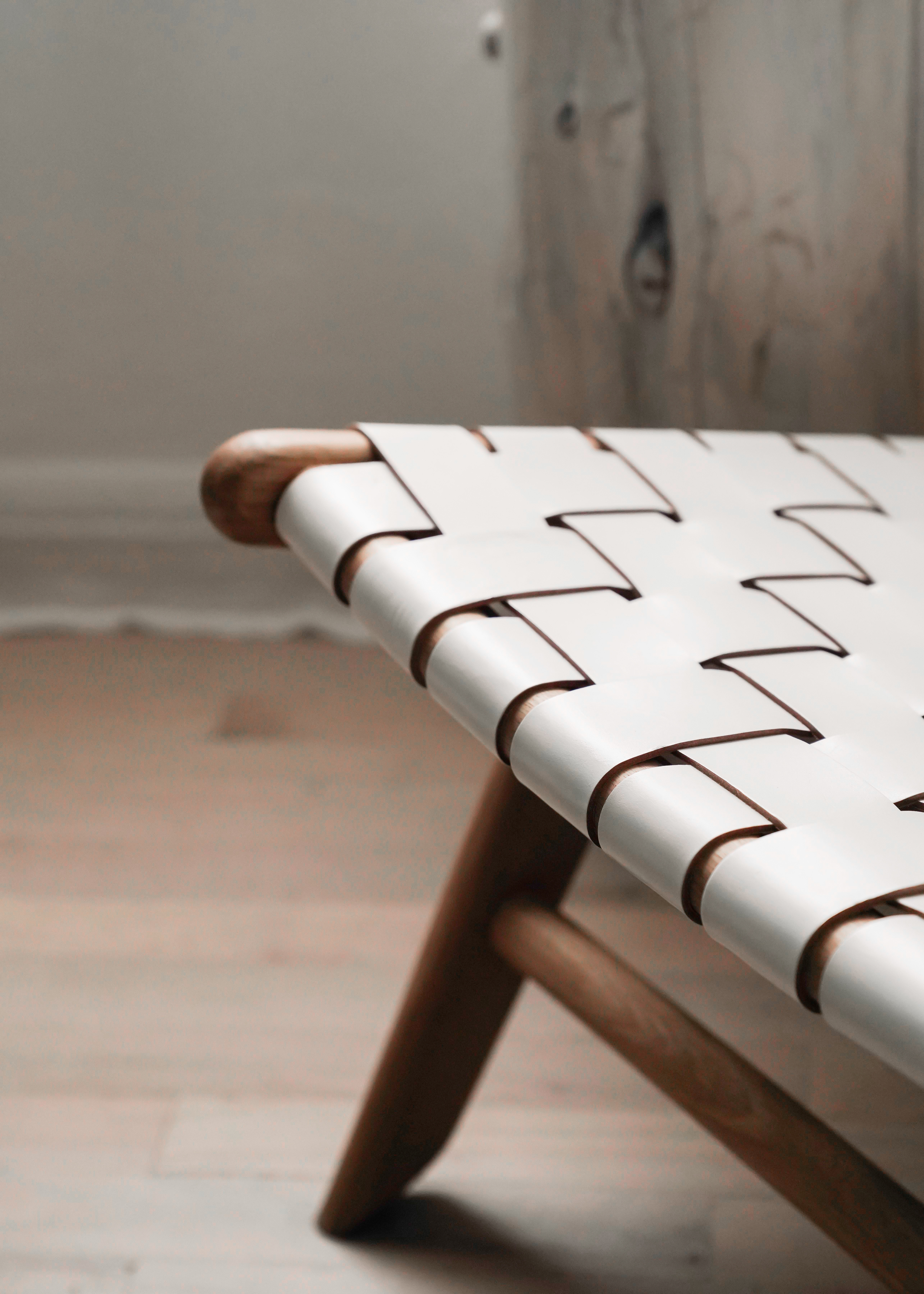 Barnaby Lane specializes in modern, coastal-inspired seating that combines smooth, solid European oak with leather. Their most popular model is the Smith, a stunner of a sling chair that comes in several colors including tan, blush, and black. It looks exquisite both in pairs as living room seating, or as a statement accent in any room. My personal fave of theirs, though, is the Tanner Armchair. I'm totally smitten lately with all-things-woven, and this chair is the perfect example of why. It provides texture and graphic interest while still being a minimal presence in the corner of our bedroom—and that chic white color feels crisp, fresh, and cool!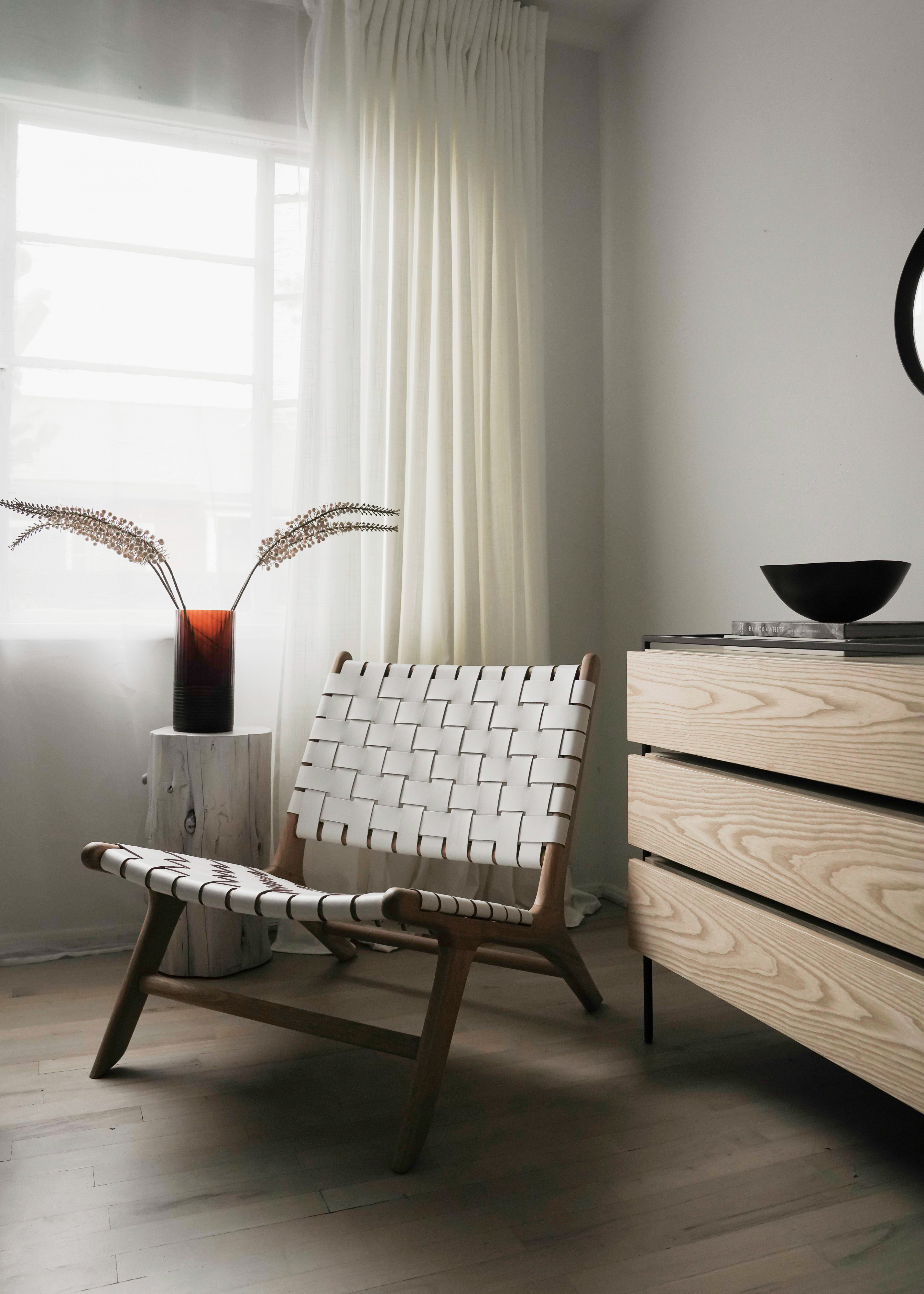 Barnaby Lane also offers dining chairs in both woven and sling styles, as well as gorgeous woven leather cushions and pendant lamps. The most incredible thing about their arrival here in the US is their relatively accessible pricing: American pieces like this easily cost twice as much, but Barnaby has priced their line so that we can all bring a piece of laid-back Australian sophistication into our home. I'm moving them to the top of my bookmarks list for all my design projects and can't wait to watch them grow!
Images: Eslee.