Lately, some of my most-referenced fashion inspiration comes not from the latest street style pins to make the rounds but from photos of my mom in the late 70's and early 80's. Not only was she a total babe (my parents' love story is the ultimate science-nerd-gets-the-secretly-brilliant-cheerleader tale), but she had an air of understated cool that transcends decades. She sewed most of her own clothes, combining her custom interpretations of the era's high-waisted pants and midi skirts with gym tees and sweatshirts she borrowed from my dad. I've always loved looking at those photos for the spirit that radiates from her smile, and now that the 70's are having a moment, I'm poring over them for wardrobe ideas too!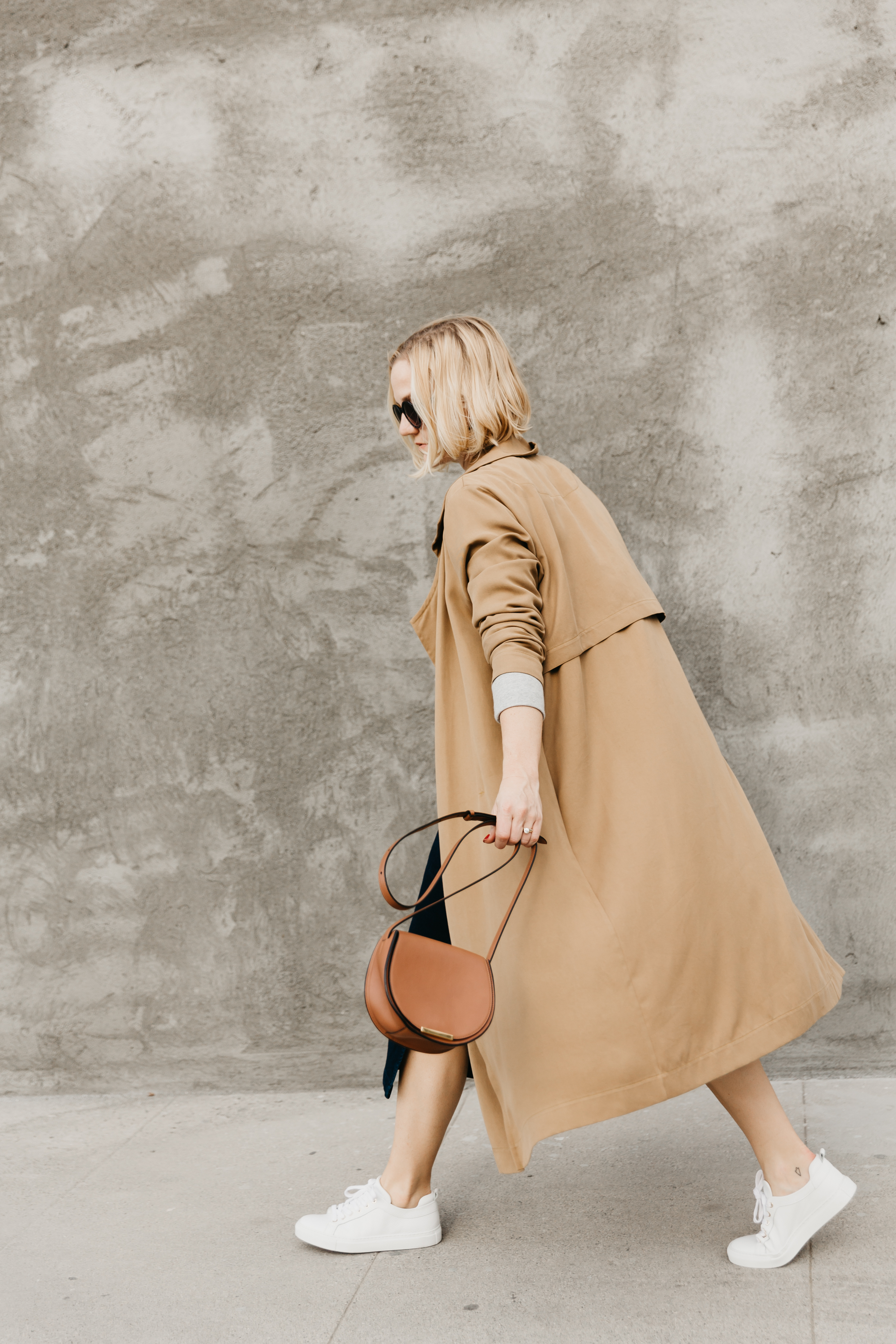 So today's sporty, transitional spring outfit is a sendup to my mom and her timeless vibes. The moment I slipped into this lightweight trench coat from Hackwith Design House, I knew I wanted to put a retro spin on it thanks to its midi length and warm caramel color. The toasty hue reminds me of something Keri Russel might wear on The Americans, in fact, along with the button-front denim skirt I decided to pair with it.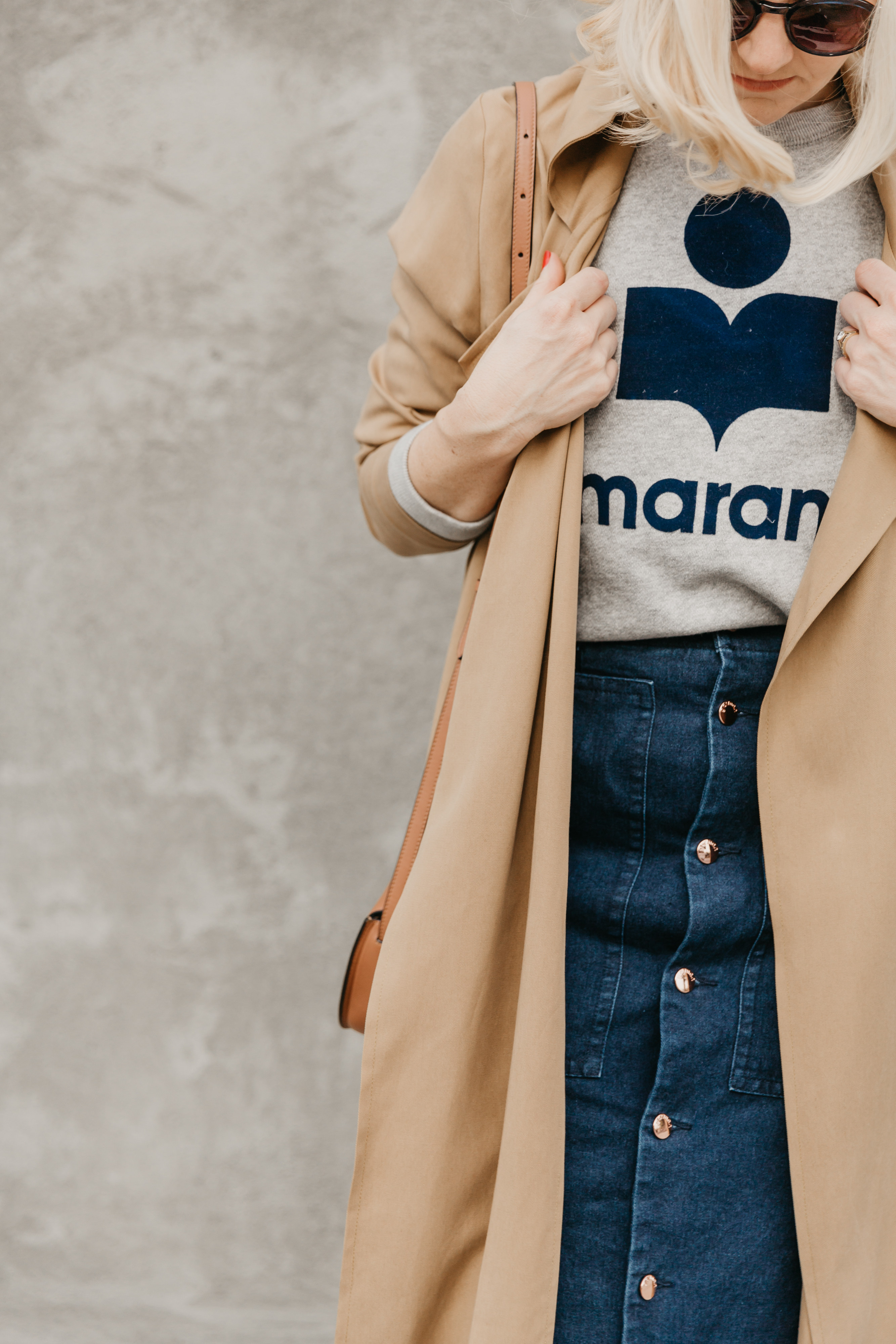 The real piece de resistance here is the Isabel Marant sweatshirt, though. It has a slim fit and heathered grey fabric that screams Class of '76, and it slips nicely beneath the breezy trench without adding bulk. The whole ensemble is born to move, so fresh white leather sneakers and a conveniently-sized crossbody bag finish things off in step. It's an updated take on a look my mom rocked 35 years ago, and it makes the phrase 'I'm becoming my mother' feel not so scary at all!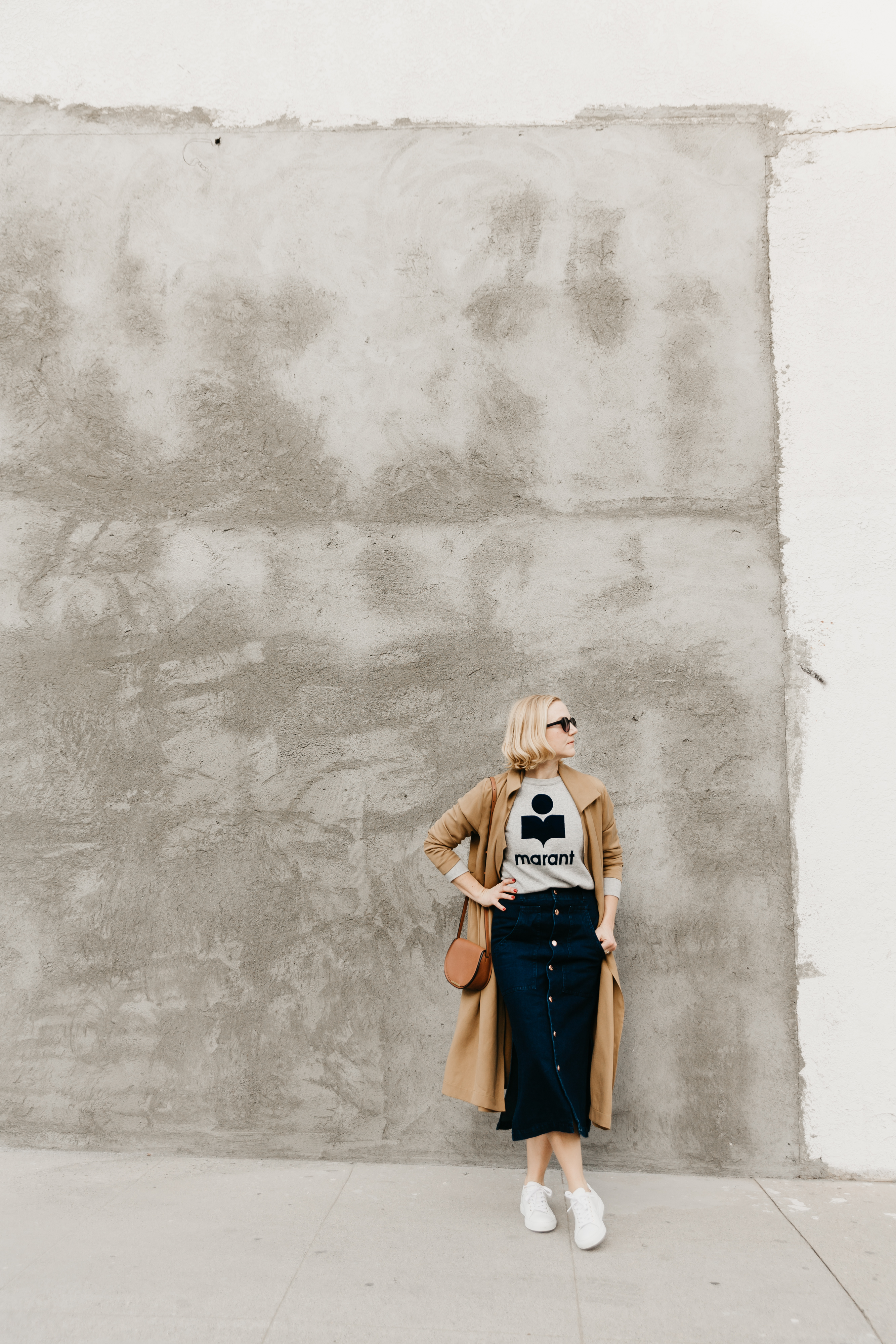 Photos: Eslee.