One of my favorite things to do is play hostess. I even used to cater parties for my boyfriend's parents in high school! There's something so thrilling about planning an experience, considering every detail from the menu to the table to the music and more, and then pressing "play" and watching your guests enjoy everything you've created for them.  So I'm excited to announce that I've been chosen to host one of the inaugural gatherings in Sobremesa, the new Sunday Suppers dinner series that's launching this summer! I'll be teaming up with my good friend Elizabeth Messina at her beautiful studio (that's the dining room, pictured below!) to craft a Summer Solstice dinner that will not soon be forgotten!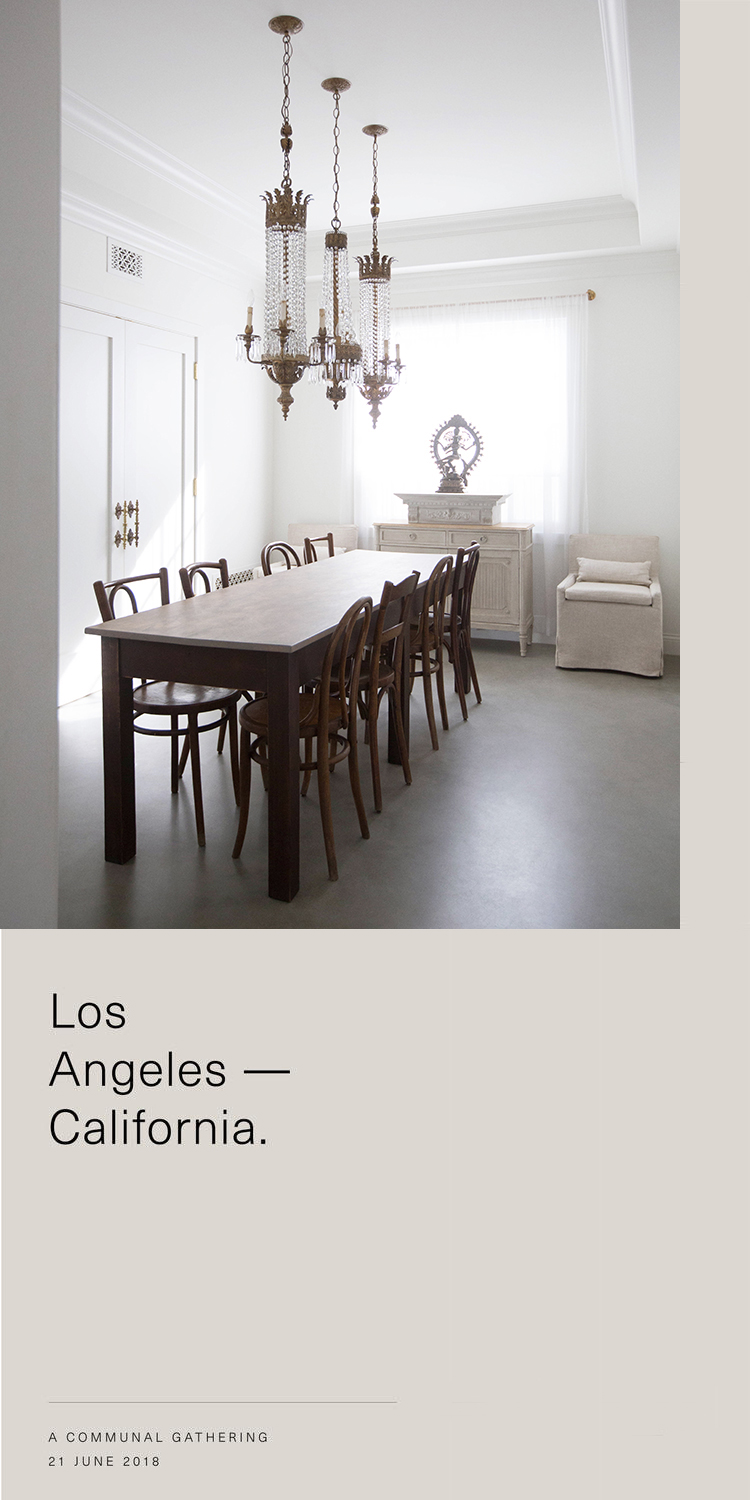 Sobremesa is a new initiative by Sunday Suppers to inspire hosts around the world to invite guests for a spread of simple, sumptuous food around a common table. The concept is genius, really: Sunday Suppers assembles a kit that includes a menu and hosting suggestions, and the host's costs are covered by ticket sales. A portion of the proceeds also supports The Hunger Project, which funds sustainable hunger solutions in rural villages around the world. The dinners will take place four times per year, and anyone can partake! You can get details on my dinner with Elizabeth here, and find out more about the series and how you can get involved right here. Sobremesa is a celebration of the power of food to unite and delight us, and it's coming soon to a city near you!
Top Image: Sunday Suppers. Bottom Image: Elizabeth Messina.