It's no secret that I'm a huge Rebecca Atwood fan. The artist-turned-textile designer's eye for color, pattern, and trend has grown her a huge and well-deserved customer base that awaits her new product releases with the same enthusiasm that Star Wars junkies await the latest franchise installment. It's been such fun to watch her line grow from a few playful pillows to include wallpaper, fabric by the yard, bedding, and table linens too!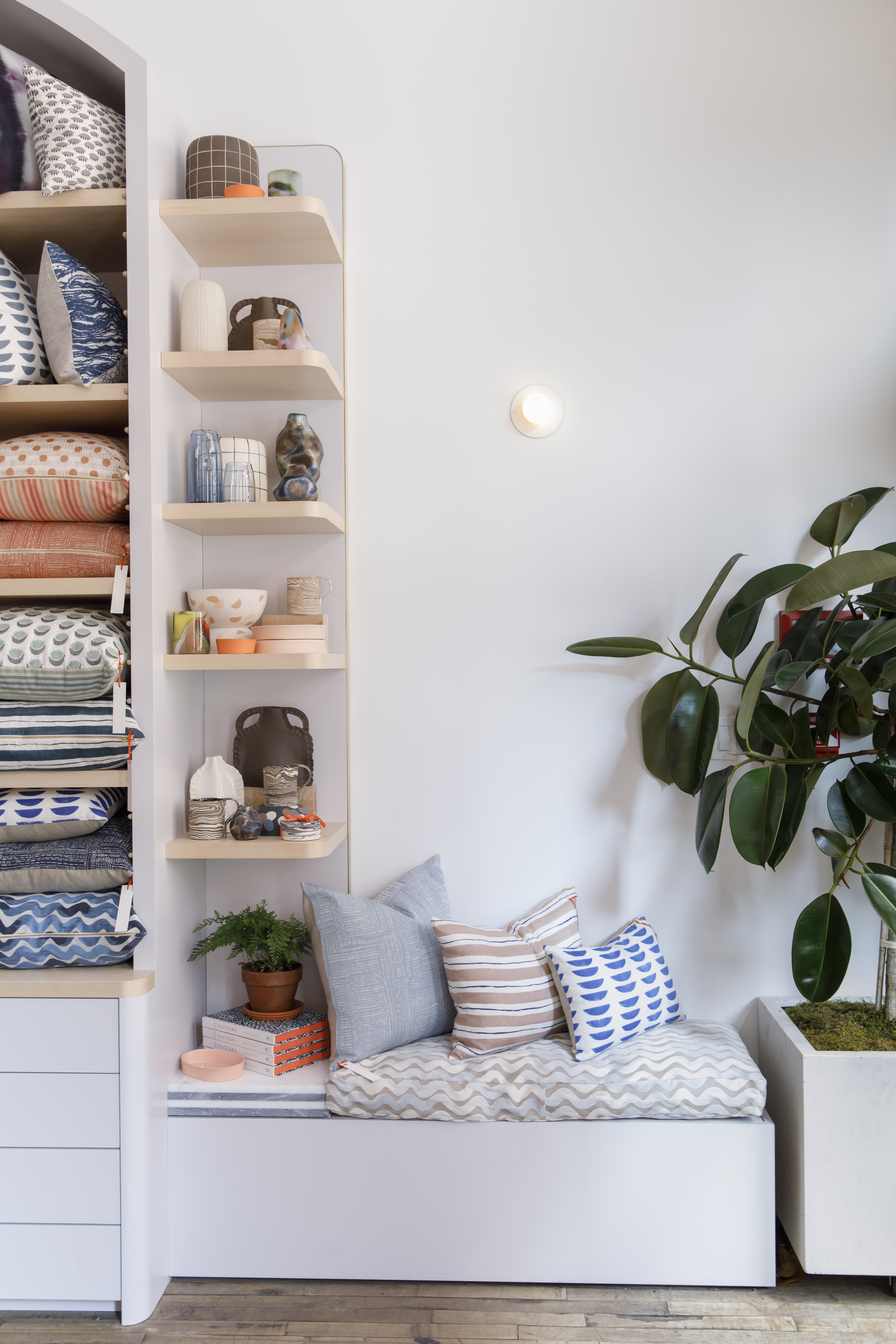 The brand's loyal fans now have one more thing to celebrate, as Rebecca has just opened the doors of her first brick-and-mortar shop! Located in the Manhattan neighborhood of Nolita, it's stocked floor to ceiling with all of Rebecca's coveted home goods, as well as finds from the designer's favorite independent makers. The shop also offers the opportunity to see Rebecca's fabrics hard at work as upholstering stools and ottomans, as well as dressing a bed that takes center stage in the store's front window. I've got a NYC trip planned for this fall and can't wait to see the Rebecca Atwood store in person!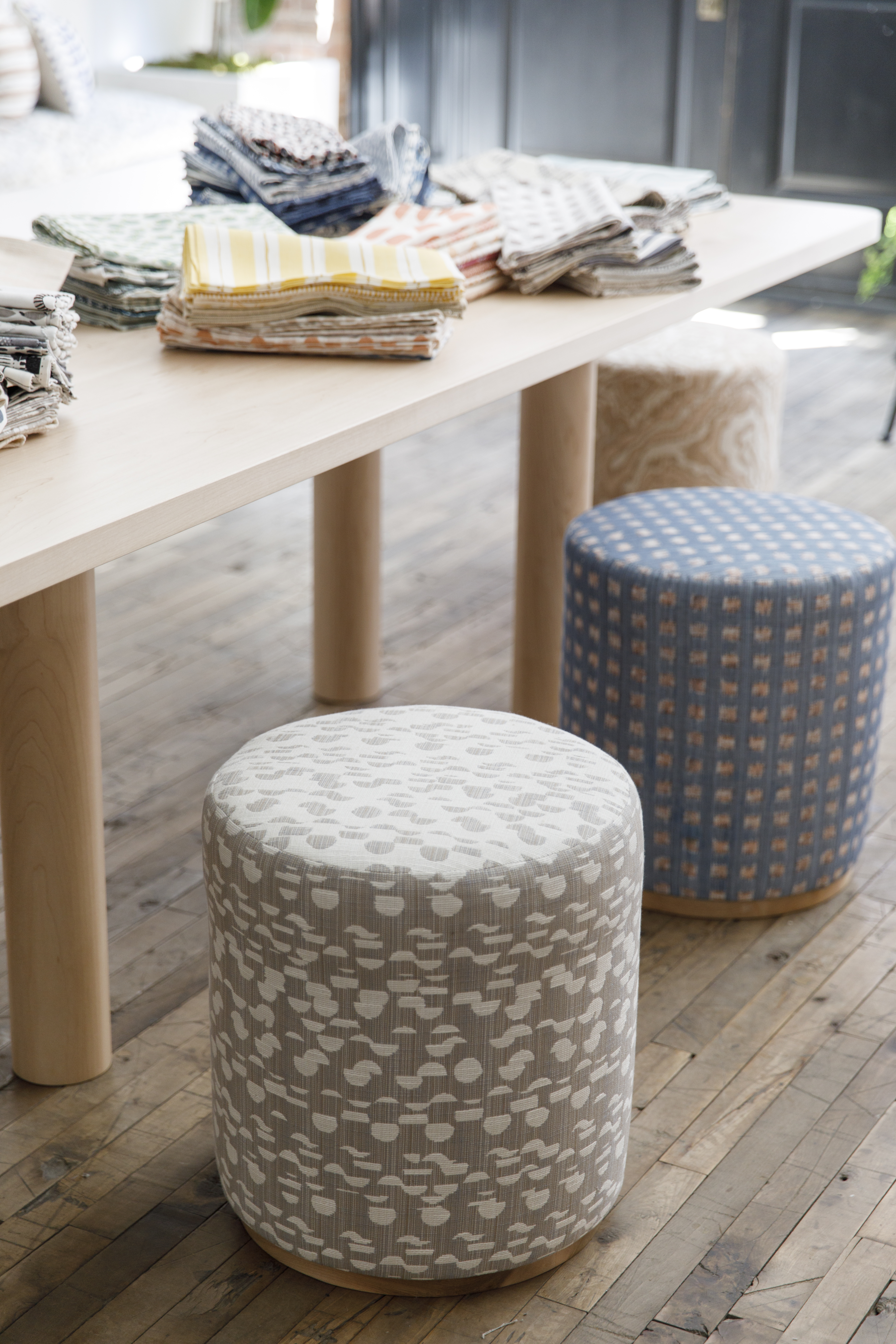 Photos courtesy of Rebecca Atwood. Visit the new Rebecca Atwood store at  175A Mott Street New York, NY 10012, open Tuesday-Friday 11am-6pm, Saturdays 10am-6pm.