When I think back to the Spring of 2018, this outfit and variations on it will be the sartorial image that most comes to mind. There's something so appealing about the flowy, wide-leg pant silhouette that we've been seeing in recent seasons. It's utterly wearable and forgiving, making it easy to feel chic and put-together even on days when you're not feeling your utmost fashion mojo. And it transitions smoothly from work to weekend, the ultimate do-all piece that every closet needs.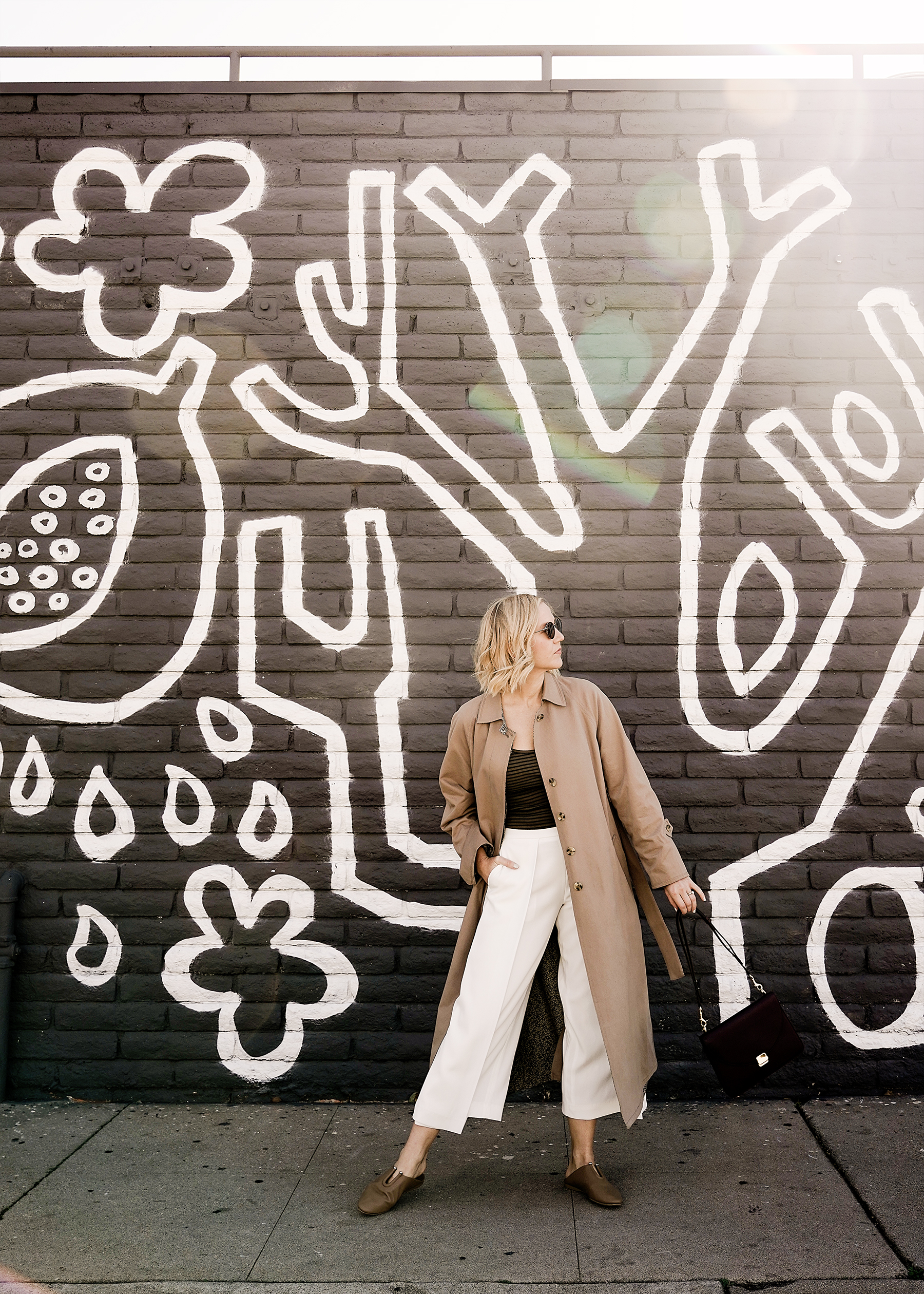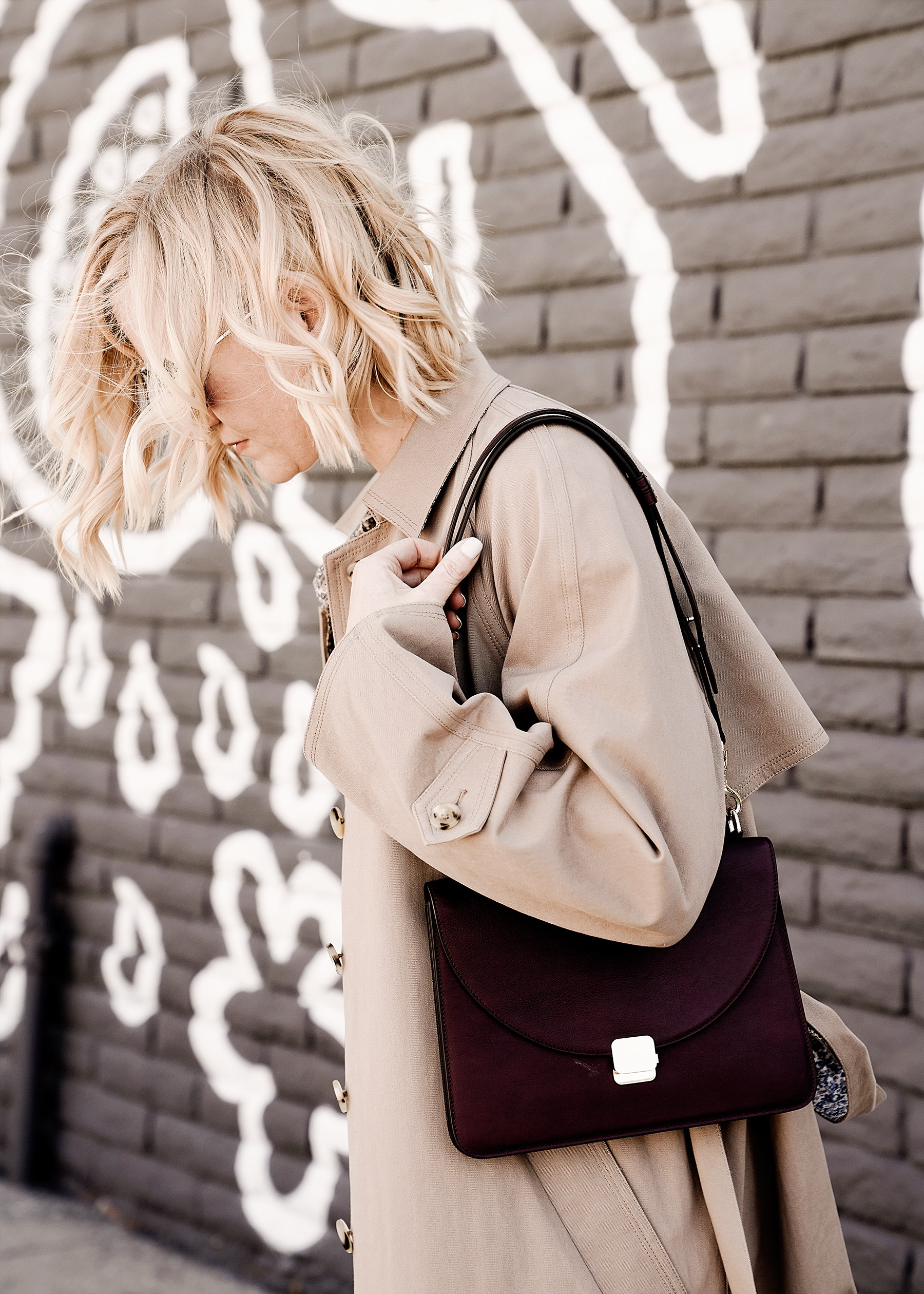 This particular pair has more than earned its spot as a favorite in my wardrobe this year. When January rolled around, I spotted a pair of white culottes on an effortlessly stylish girl in a restaurant and got my heart set on finding some for myself. I ordered at least six pairs from various labels online and tried on countless options in stores, rejecting each for any number of sins: too flimsy, too stiff, too baggy, too tight. Finally, during a blowout sale at Nordstrom Rack, I chanced upon these Rag & Bone cropped crepe trousers and the heavens shined upon me. Just the right shape and weight, they've got a bit of a high rise without choking me off at the waist, and they move with my body as I walk. Plus they have a box pleat for sophisticated shape. They're now sold out, but since buying them I've since seen lots of similar pants out there! These are fab white pants, for example, and you could leave them long or take them to a tailor to have them cropped; whereas these white pants are already cropped and the cream color has such a subtle warmth to it.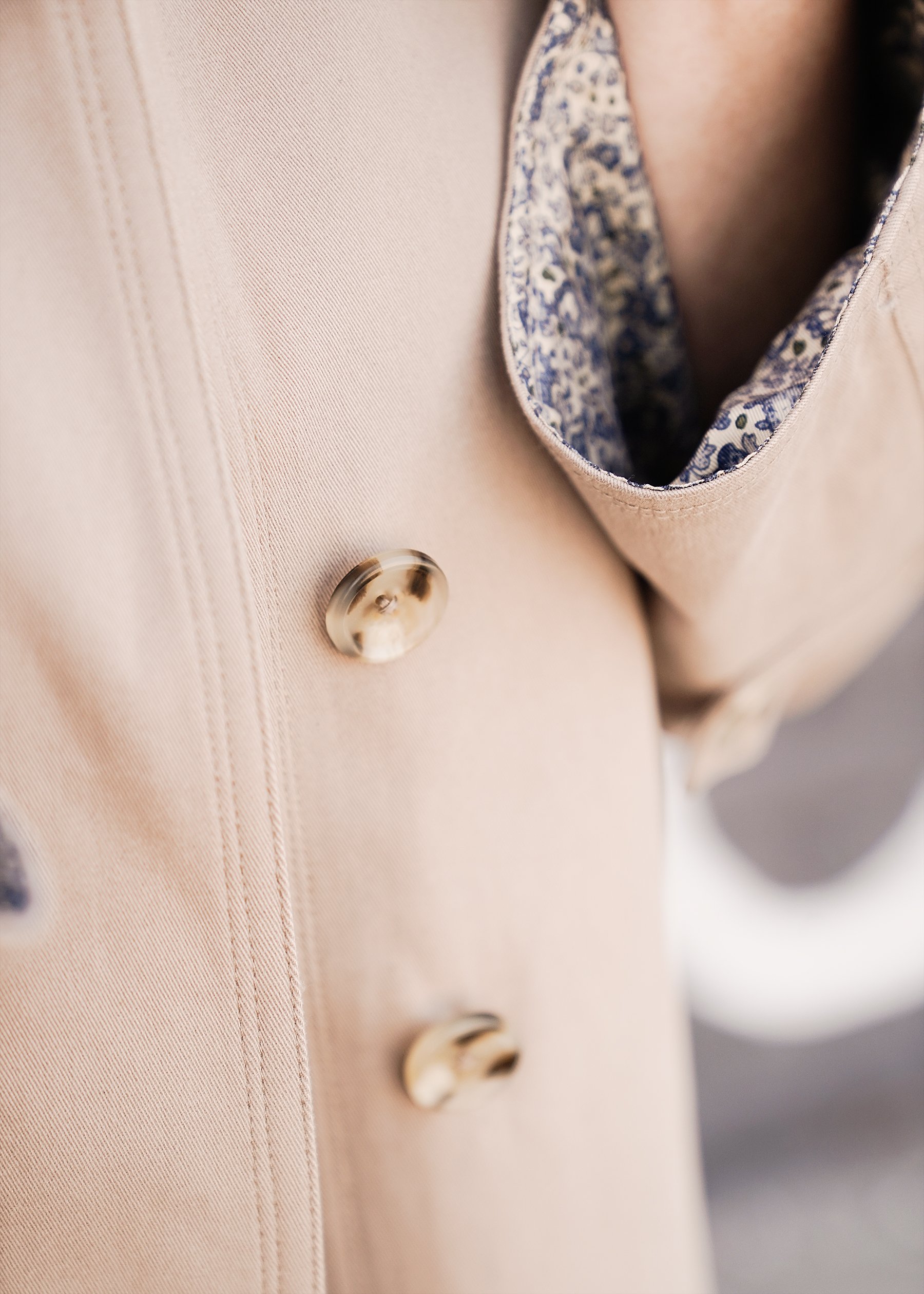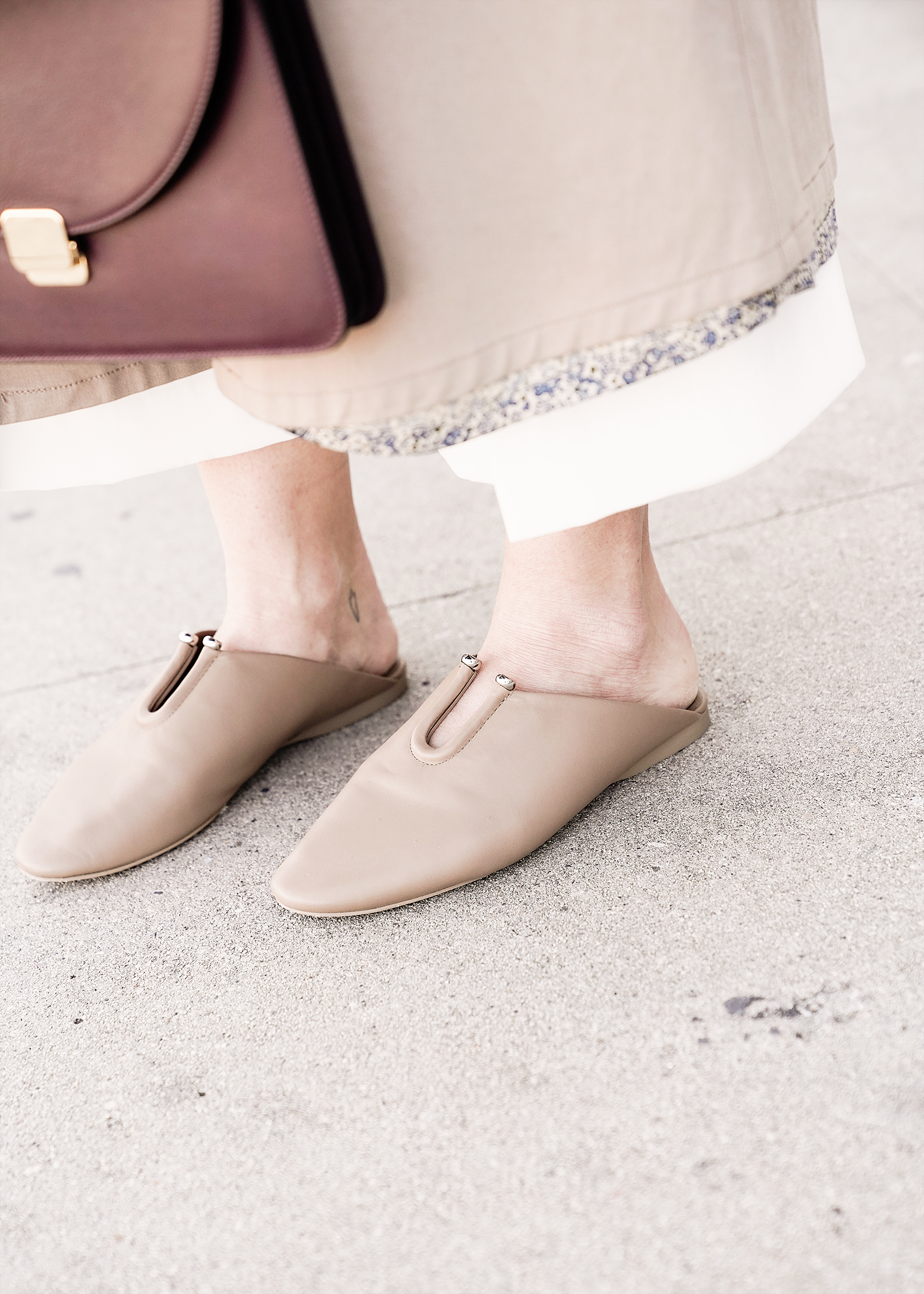 The variations of outfits I've worn with them in the past couple months seems infinite. We've been having a cool spring here in LA (as in most parts of the country, it seems!) so a sweater or long-sleeved tee has been a frequent pairing. A crisp trench coat like the one shown here is the perfect go-anywhere topper, with the option to leave it open or belt it on windy days. (Mine is by Robert Rodriguez, another red ticket sale find; this trench from the same designer isn't identical but it's similar and that discount price is a jaw-dropper!) As for accessories, I keep my bags structured when I'm wearing wider pants, to offset the volume. And slide mules in a similar buff hue to the coat complete a look that feels like slippers and pajamas but looks like a million bucks!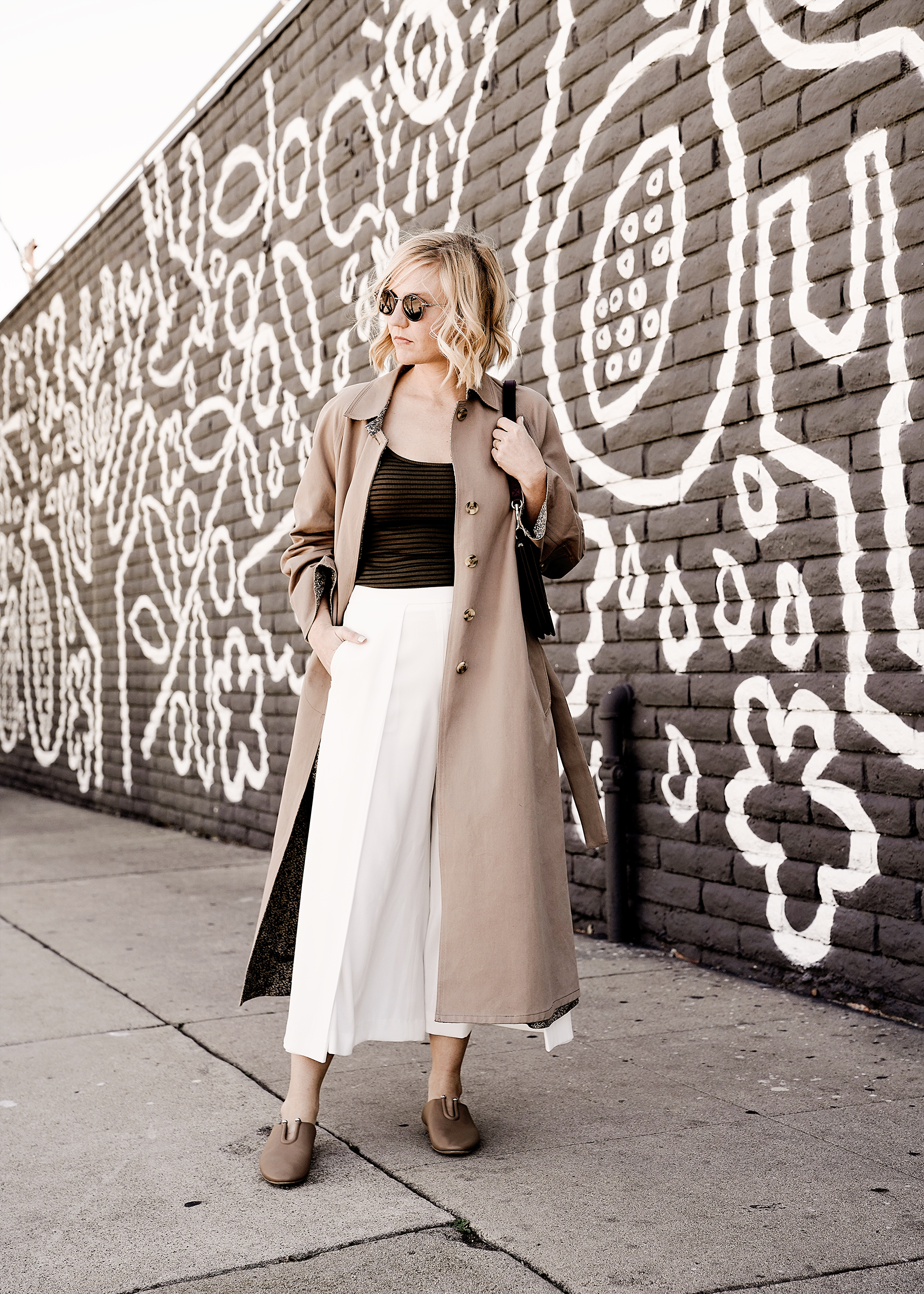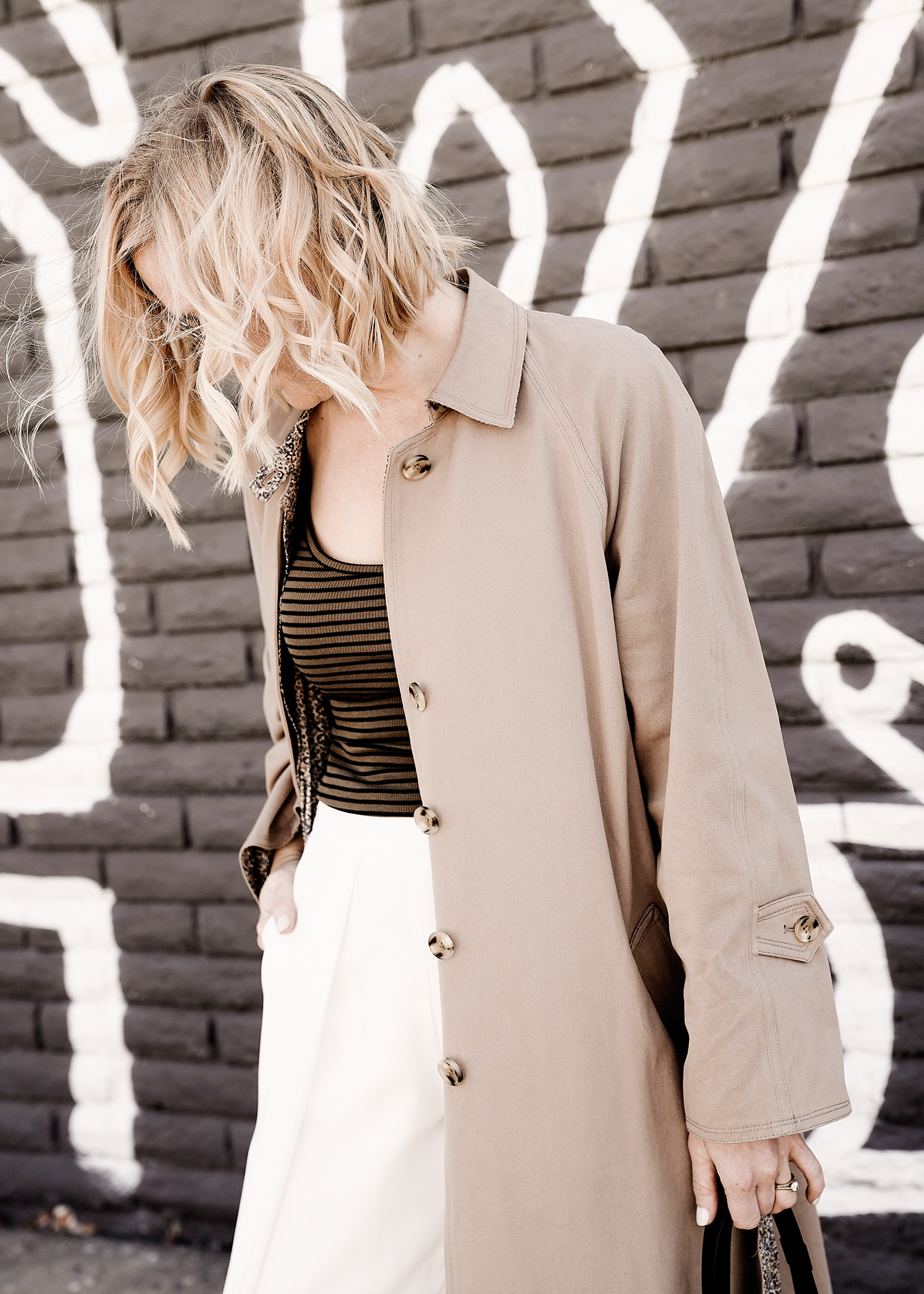 Shopping Guide: White culottes. Army green striped tank. Wallet-friendly trench coat + investment trench coat. Cuyana gold clasp shoulder bag. Photos: Eslee.