When it comes to hats, I fall staunchly in the camp of, "They always look better on other people than on me". But with summer here to stay (and another heat wave predicted for Southern California this week!), comfort trumps ego and breezy straw hats becomes de rigeur. The sun around here is no joke, and a hat is not only key for keeping cool, it also helps protect delicate scalp skin from damage that can go undetected until its too late. Thankfully, there's no shortage of straw hats for summer out there, so I picked a few of my faves for those of us hat averse types in mind!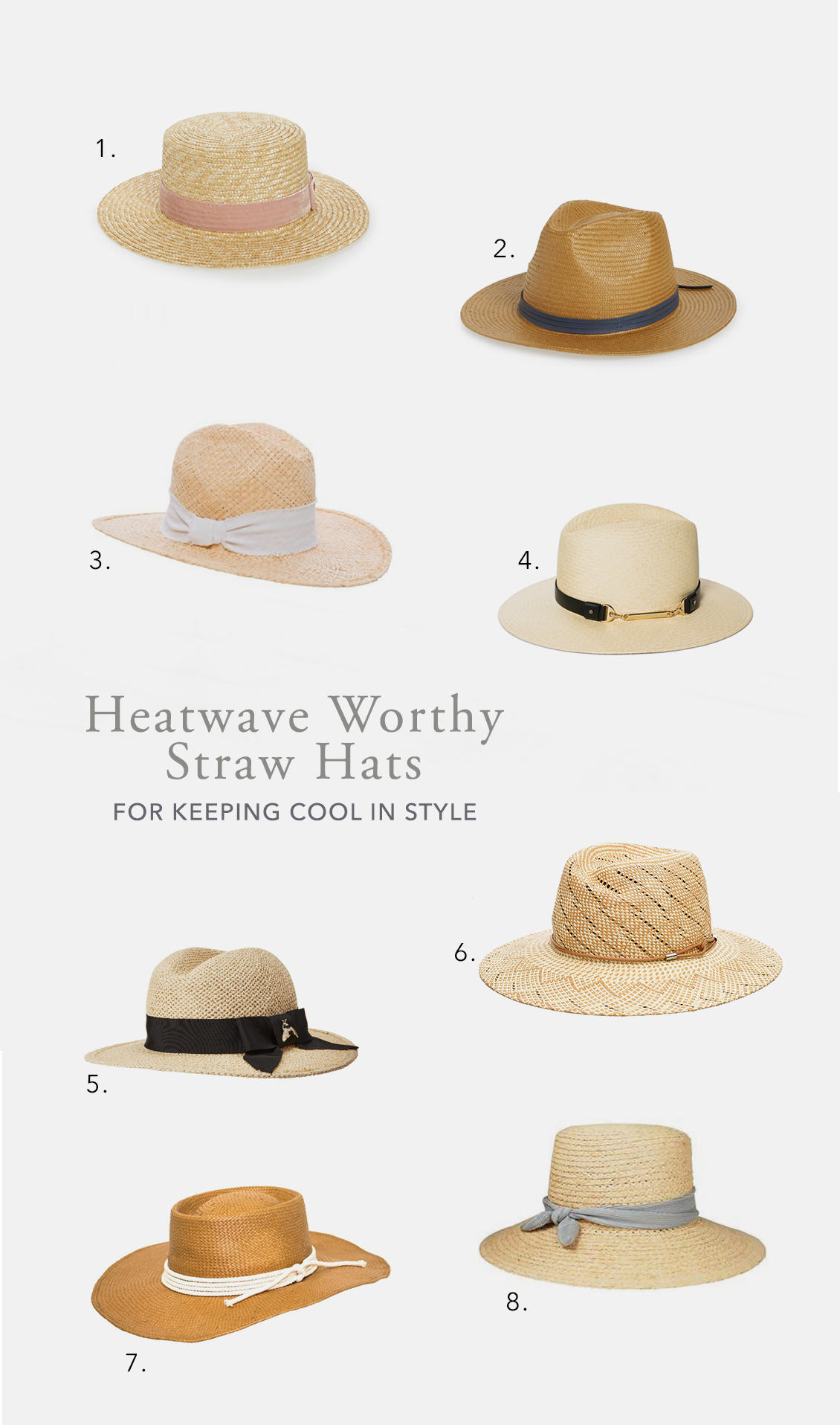 1. A pretty blush velvet trim gives a traditional straw boater hat a romantic 2018 update.
2. I'll never tire of caramel brown with black, and this chic straw fedora perfectly illustrates why!
3. This straw sunhat's extra-tall crown makes a subtle statement (and helps air circulate above your scalp)!
4. Luxe hardware on a finely woven Panama hat make this an investment topper to treasure!
5. With its graphic weave and leather band, this short-brimmed hat is suited to city and country adventures!
6. The bee charm adorning the grosgrain band on this woven trilby hat recalls the lost art of hat pins.
7. A wide-brimmed sunhat offers a relaxed boho vibe thanks to its rope trim and casually rumpled shape.
8. The structured crown and sloped brim of this raffia hat suggest a polished 'picnic in Central Park' vibe.
Header image by Eslee.