The older I get, the more I miss my mom when we're apart. The time we spend in each other's company is so precious to me. In recent years, we've had to make due with a get-together every six months or so. But this summer, she's been flying to LA once every few weeks for an ongoing personal growth workshop she's taking, and it's been a delight having her stay with us! Yet with my mom coming to town more frequently, it's also been a little trickier to balance her visits with my own packed calendar; an airport pickup can easily take three hours out of my day, and as much as I'd love to drop everything and spend endless free time together, it's simply not feasible. Additionally, LA can be overwhelming to navigate even for those of us who live here, so neither of us have felt comfortable with the idea of her renting a car and braving the freeways herself. That's why I was so relieved when my mom got the hang of using Uber for her transportation needs—especially in light of the new Safety Toolkit that Uber has launched to ensure peace of mind on every ride. Mom gets to feel less reliant on me, I get to focus on my own to-do list knowing that she's taken care of, and when our schedules allow, we both get to meet up for a stress-free mother-daughter date at one of favorite spots around town!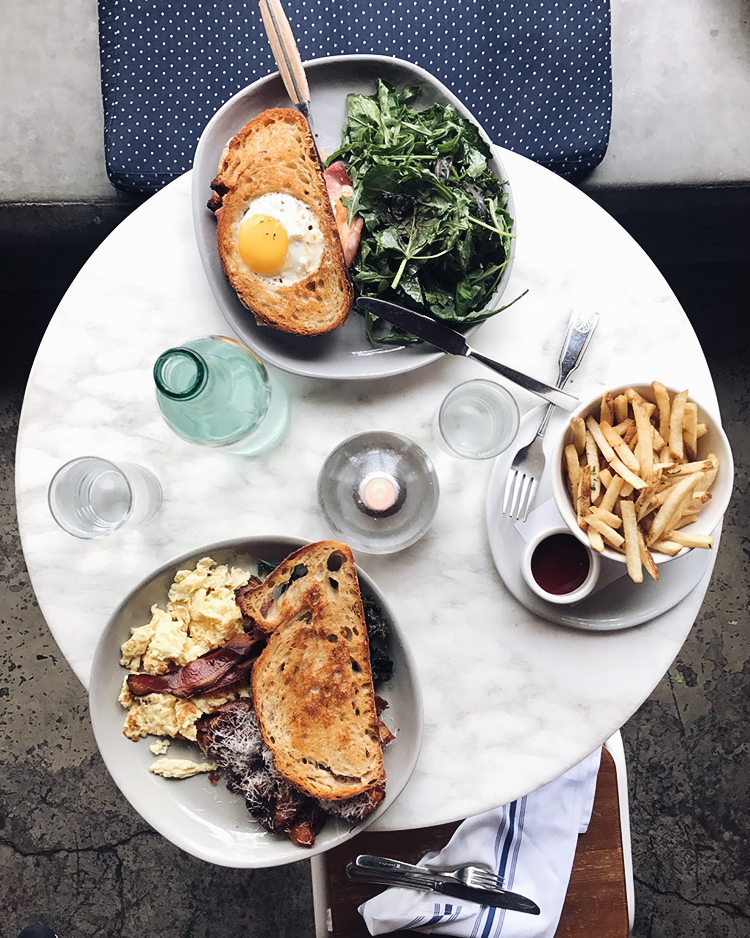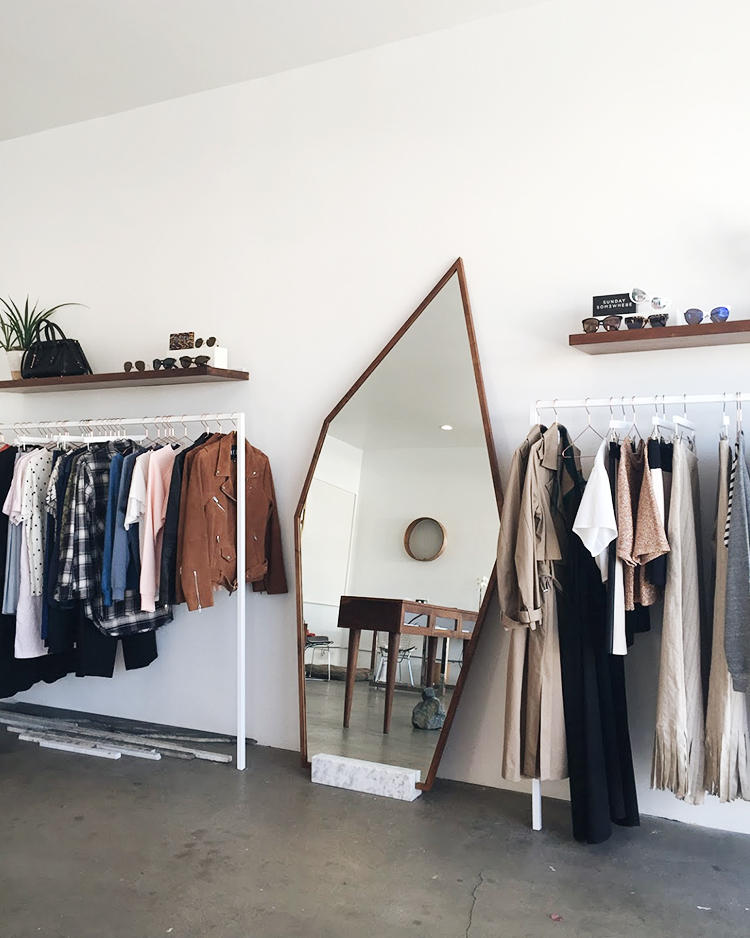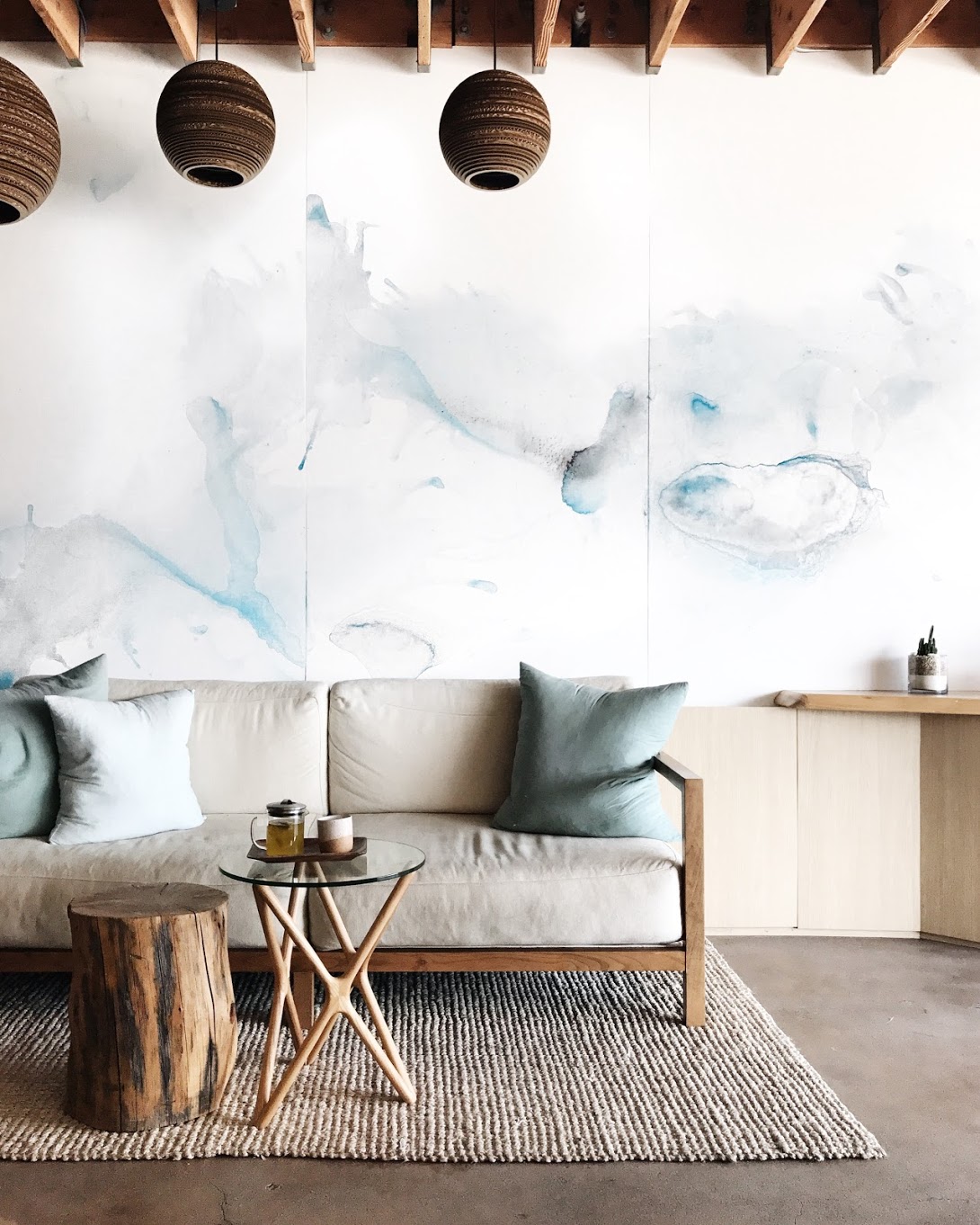 On the West Side: My mom always flies into LAX airport, which isn't far from Venice—one of our favorite neighborhoods for grabbing a bite and doing a little window shopping. The long passenger pickup lines at LAX can be a nightmare, so lately we've found it much easier for my mom to request an uberX, drop her luggage at her hotel, and then join me for lunch! One part of the Safety Toolkit is the new Trusted Contacts feature, which allows you to add five friends and family members and set up reminders to share trip details with them, so they can follow along on your ride. If my mom's first destination after she lands isn't her meet-up with me, being in her Trusted Contacts lets me know her ETA and most importantly, that she's gotten to where she's going safely—even if she forgets to text me. She does her thing, I do mine, and we both get to our date on time and ready to focus on a little QT over a meal!
Eat: For brunch or lunch, you can't beat Superba Food + Bread. Their menu brilliantly straddles the line between healthy and indulgent (a hearty multigrain pancake the size of the plate!), and baked goods like Peanut Butter Rice Krispy Cookies are an absolute must-try. My mom also loves to get her Mexican food fix when she's in LA, so if tacos are on her agenda we'll hit up La Cabana, a longtime Venice institution where you can watch them grilling handmade tortillas to order. Oh, and she never misses a chance to grab a cortado at Blue Bottle on Abbott Kinney; the brand is her fave coffee roaster, and they've yet to expand to Canada!
Shop: Mom and I have learned it's best to leave our credit cards at home when we head to Venice, lest we find ourselves blowing our budget at the countless tempting stores! At LCD, our shared love of avant-garde fashion comes to the fore, and at Le Magazyn, we lose track of time browsing hard-to-find apparel and decor labels imported exclusively from Brazil. Burro's impeccable selection of giftables always sucks us in—they have the best selection unique scented candles and clever greeting cards—and Guild's eye for what's-next denim and shoes can't be beat.
Do: Venice is  to LA's holistic wellness scene, so there's no shortage of places to rejuvenate and restore the spirit! After a long plane flight for Mom and a long work week for me, Pause Float Studio is just the ticket for a blissed-out sensory deprivation soak or an infrared sauna session. If something a little more active is in order, a flow class at Modo Yoga gets the sweat flowing, or a stroll along the Venice Canals is perfect for both exercise and sightseeing alike!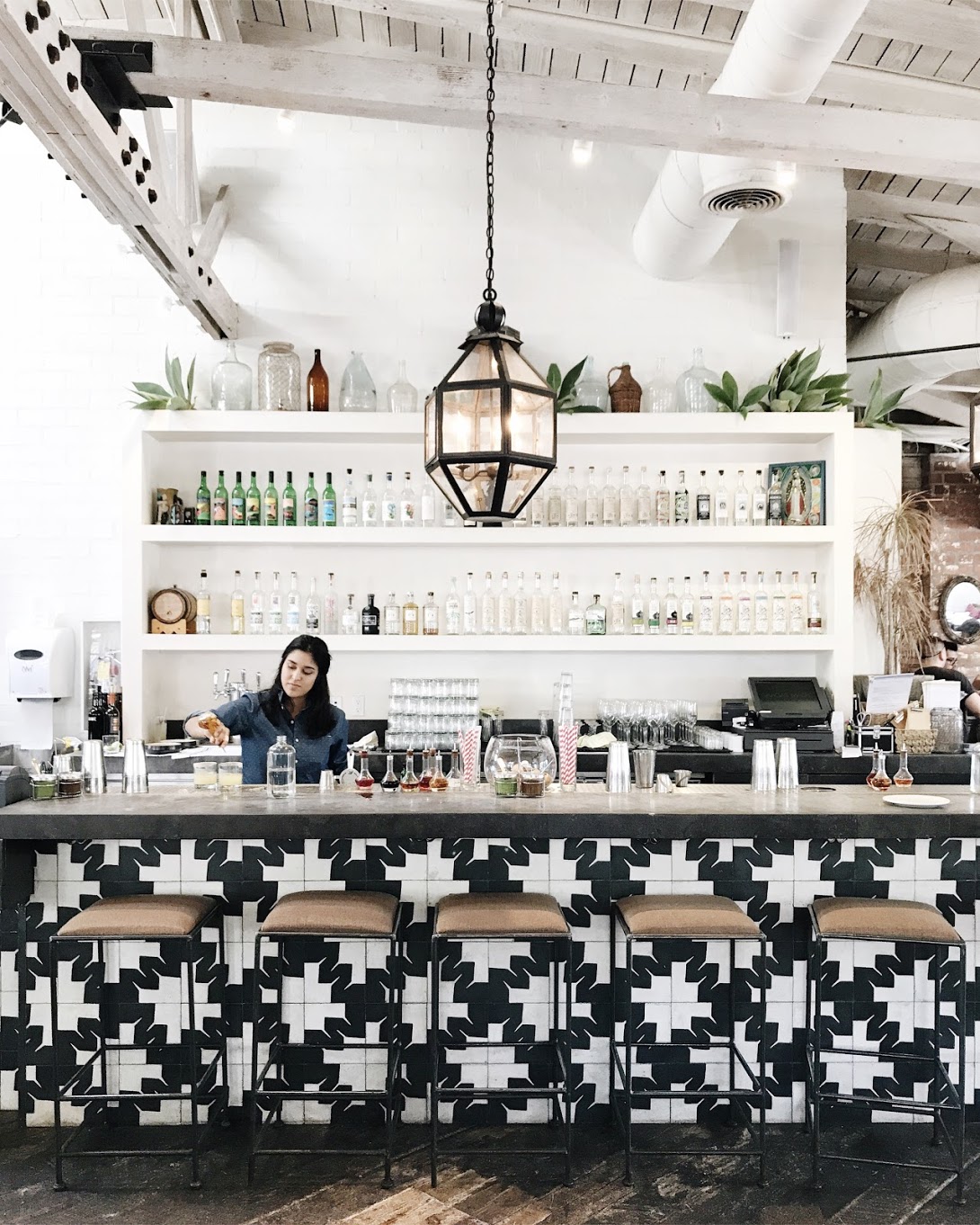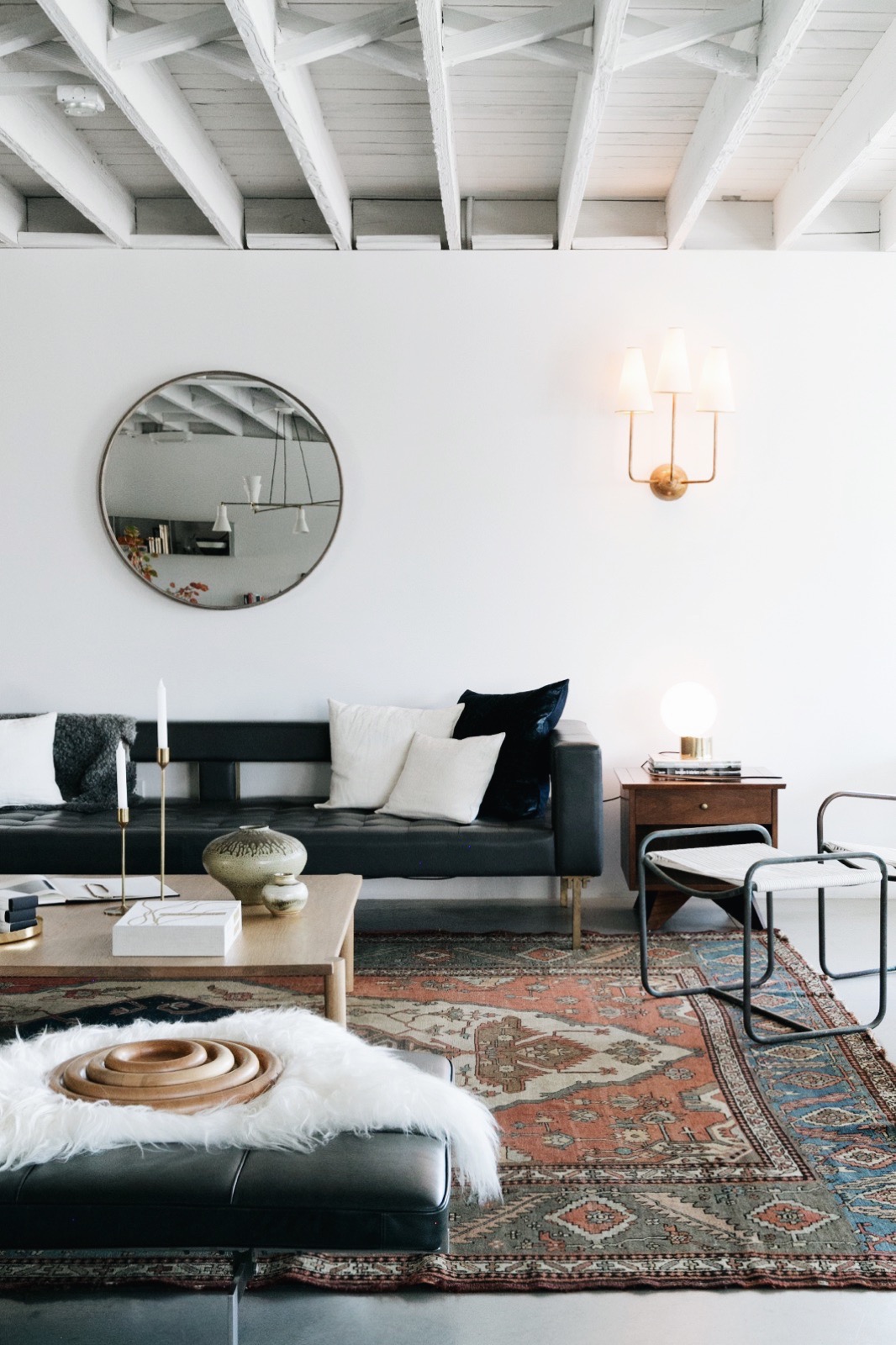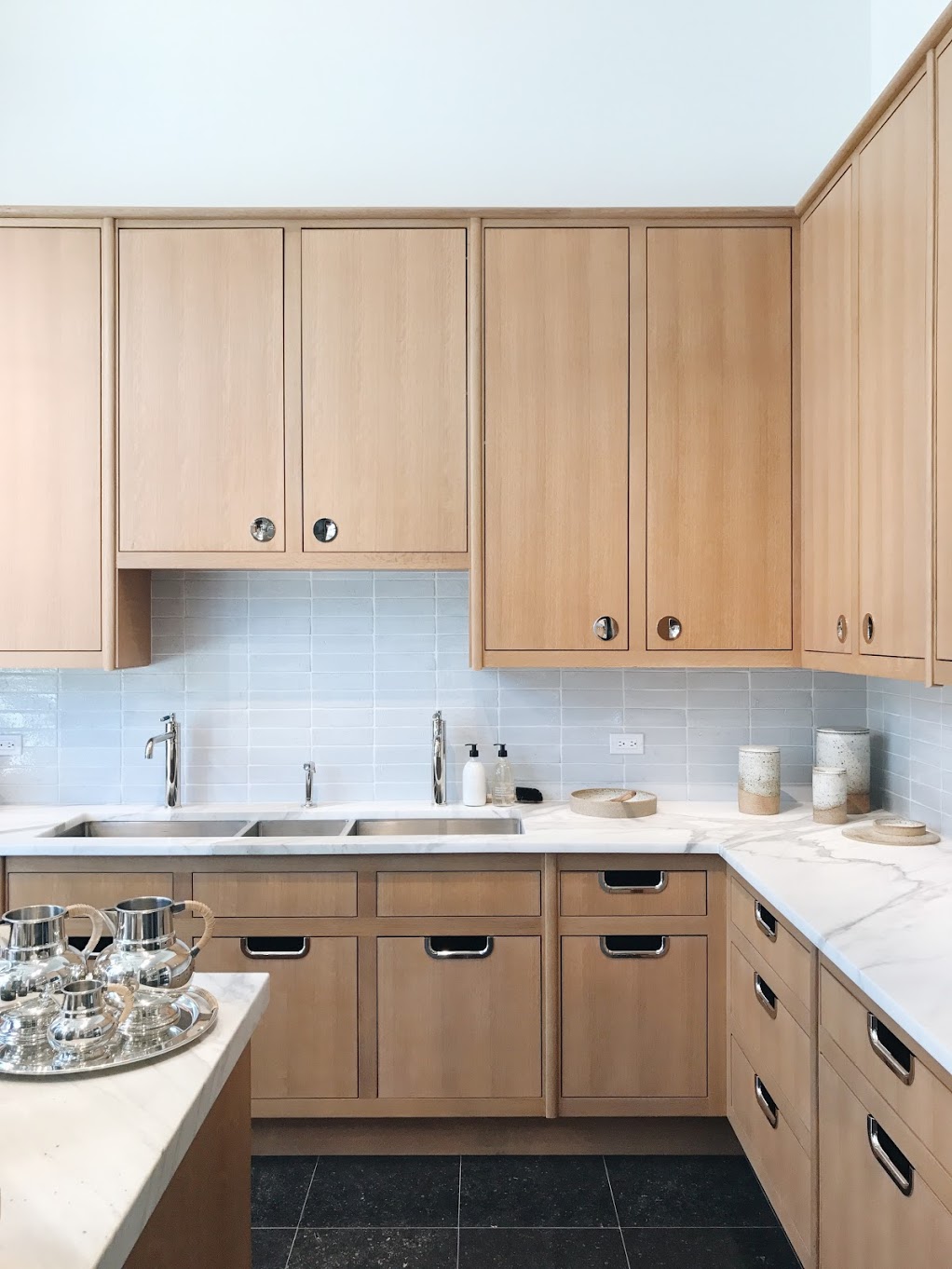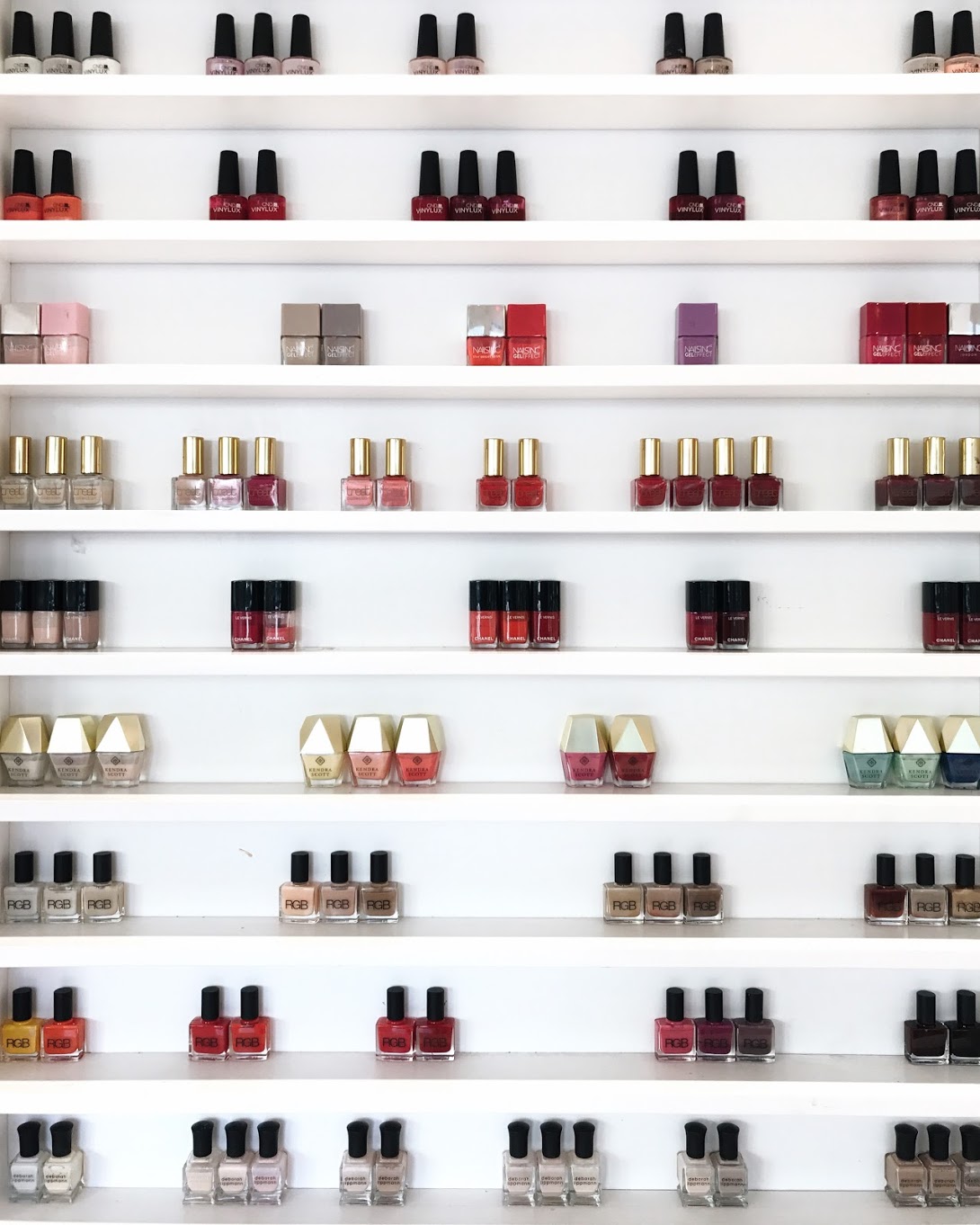 In West Hollywood: Oftentimes, I'll find myself in LA's West Hollywood design district for job-related activities like showroom appointments or product pulls. The best way to squeeze in a mother-daughter date on those days is to have my mom hail an uberX from her workshop location to wherever I'm completing my tasks. With Uber's enhanced safety features, even if I'm away from my phone, my mom can confidently handle any urgent situation that may arise while she's en route. The Uber app's new Safety Center offers a dedicated section where she can learn more about key safety info, and she can even call 911 directly from the app if need be. Thankfully we've had nothing but smooth sailing, but knowing that Uber takes rider safety seriously leaves us with nothing to worry about but where we should go first!
Eat: Remember how I told you my mom can't leave LA without checking a Mexican meal off her list? Well, when we're in West Hollywood, Gracias Madre always calls her name! Their plant-based menu satisfies cravings and also leaves us with plenty of energy to hit the boutiques, even if we have a midday treat with one of their innovative cocktails. If she's really looking to combat jet lag, we'll choose M Cafe for its macrobiotic (yet still drool-worthy!) fare like Kelp Noodle Pad Thai and soul-warming Miso Soup. Finally, if we find ourselves in a celebratory mood, a root beer float at Milk makes for a special-occasion sip indeed!
Shop: For design junkies like my mom and me, West Hollywood is truly a Mecca. We almost never hit all the stops we want to, so prioritization is key! First up, The Apartment by The Line has an ever-rotating roundup of new and antique decor that suits our luxe minimalist taste. We're on a first name basis with the team at the Waterworks showroom and always make a point to pop in for heart-stopping kitchen and bath inspiration. I had to drag Mom out of the Cisco Home flagship store on our last trip there, and she in turn couldn't tear me away from the epic selection of French vintage at Galerie Half!
Do: Pampering takes center stage in WeHo! Olive & June serves up the city's best mani/pedi with a generous helping of boho decor, while The Now has on-demand massages in a setting that feels like you've been transported to Tulum. And though relatively new to the beauty game, Facile is quickly becoming LA's only facial and skincare spa worth talking about!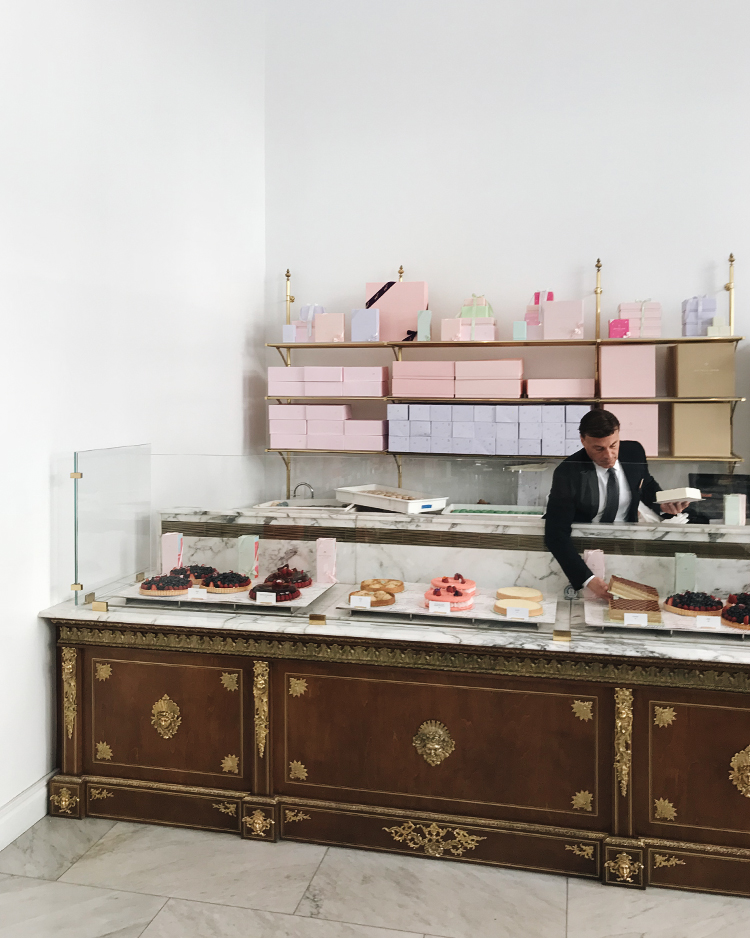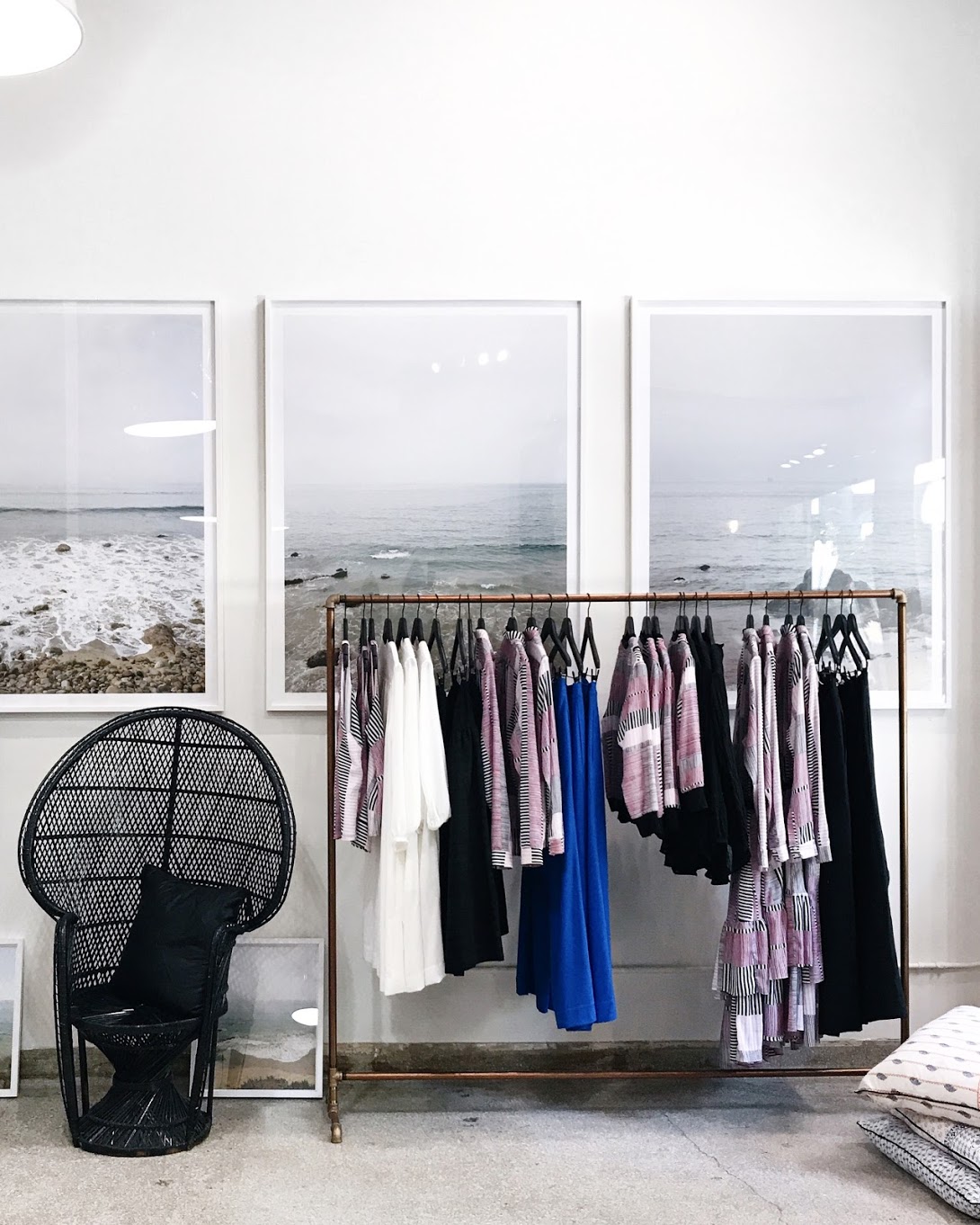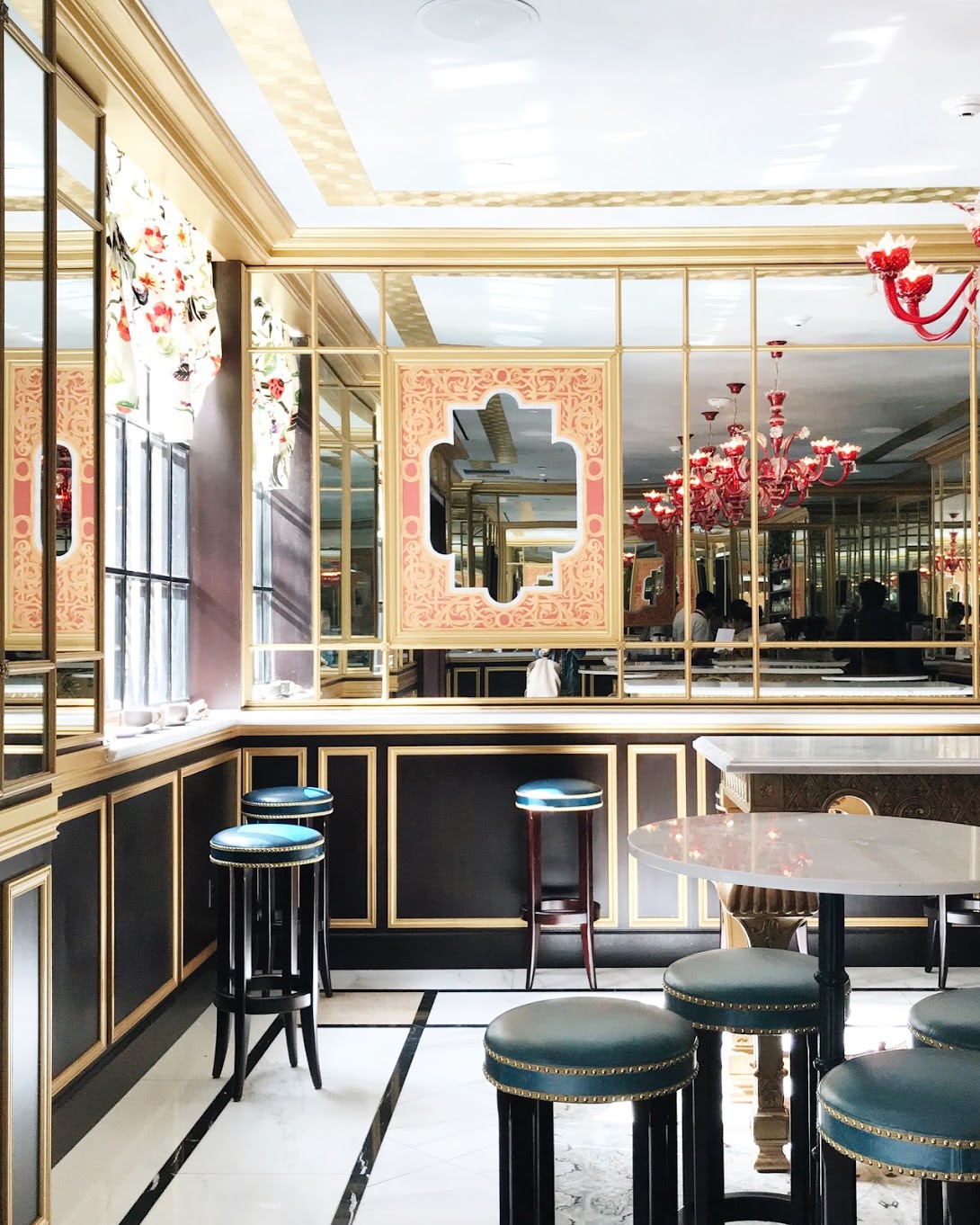 In Downtown LA: Affectionately abbreviated to DTLA, the busy city blocks of Downtown Los Angeles are teeming with buzzworthy new restaurants, shops, and cultural sights. DTLA is also quite close to my own neighborhood, so it's if I'm short on time but still want to hang with Mom, we'll link up there. And because parking in the area pricey and scarce, it usually makes sense for both Mom and me to hail an Uber ride! Since we're in each others Trusted Contacts, it's a breeze to track each other's rides and meet at any of our fave spots without hassle!
Eat: For a really spectacular mother-daughter meal, grab a table at Bottega Louie and order as much as you have room for in your stomach! This celebrated downtown restaurant is a total scene in the best possible way (think pasta with a side of people watching!), and in-house patisserie bakes macarons so good that even skeptics will be swayed. For a meal on the run, Grand Central Market has everything from bento to BBQ in a bustling, vibrant atmosphere. Oh, and since it wouldn't be a list dedicated to my mom if I didn't include a Mexican option, Bar Ama's Tex-Mex queso deserves special mention. It's the dip that launched a thousand chips!
Shop: Several major brands have recently opened DTLA outposts, and shops like Acme, Aesop, and COS are worth a visit to ogle the standout retail design alone. For more local flavor, homegrown LA-designer Heidi Merrick gathers all her haute-beach dresses and trousers in one airy, sumptuous space on 9th Street. As well, The Last Bookstore has been named one of the 20 most beautiful bookstores in the world, and no trip to downtown is complete without a wander through its winding shelves!
Do: An architectural renaissance is afoot in DTLA, one in which buildings from the city's heyday are being lovingly restored to their former glory! A walking tour of downtown's refurbished hotels offers a taste of old Hollywood glamour: Start at the Ace Hotel, the 1927 headquarters of a since-defunct movie studio, then trek to the Nomad where you'll stare up awestruck at the old Bank of Italy's vaulted ceilings. Finish off at the Freehand, housed in the old Commercial Exchange building, and be sure to head to the rooftop bar for creative mixology and a view of the skyline. On a clear evening, you can see all the way to the coast!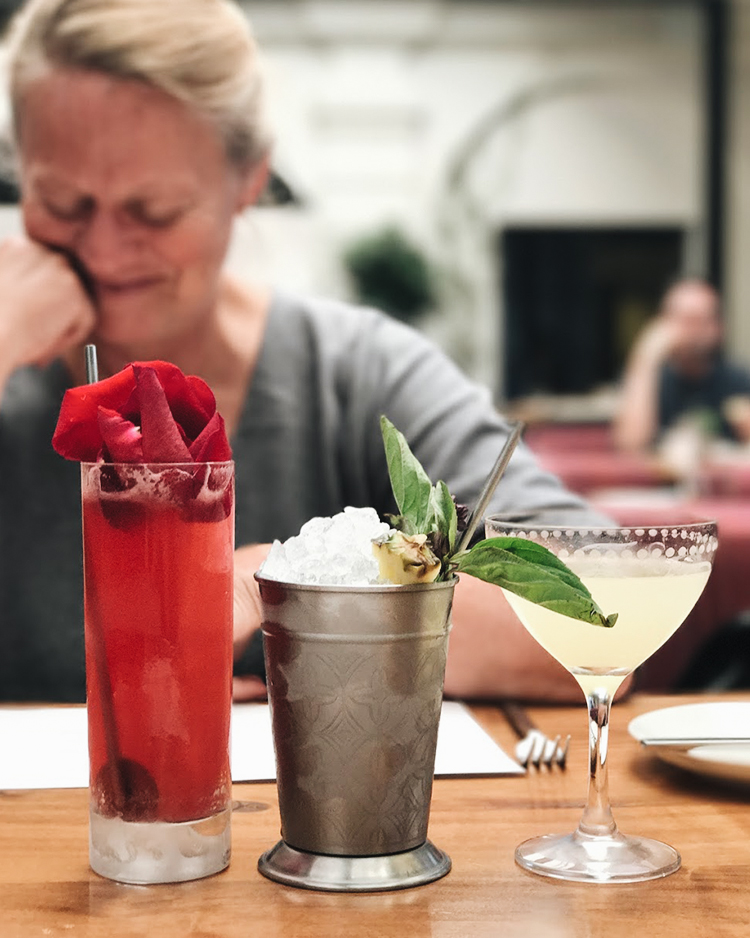 Disclosure: I partnered with Uber to concept, produce, write, shoot, and share this post. All opinions are and always will be my own. Thank you for supporting the brands that enable me to bring you fresh inspiration daily!