The more interiors projects I undertake (and these days they're coming my way nonstop!), the more I notice a change in the way I see the world at large. With every new space I create, the consideration I give to each line, shape, texture, and proportion grows ever greater. And as my eye grows sharper, I can't help but turn that newly honed attention to other areas too! One place that's definitely benefiting from my evolved outlook is my closet. While I've always been attuned to quality and construction in my clothes, these days I have an even deeper appreciation for the nuances of design. So this season I'm especially focused on adding architectural and timeless fashion essentials to my wardrobe—and I'm particularly drawn to the impeccable detailing of Banana Republic's new Fall collection!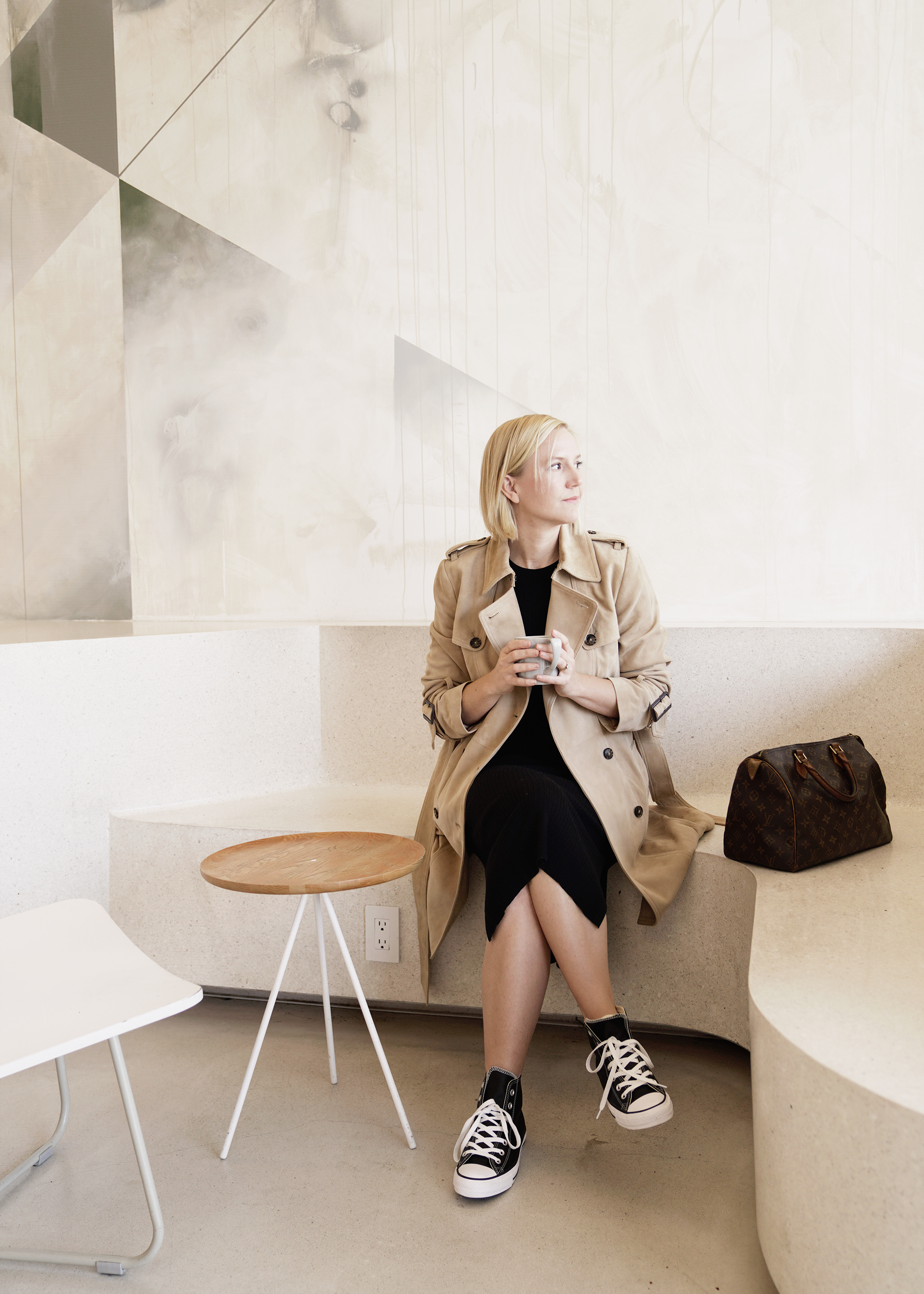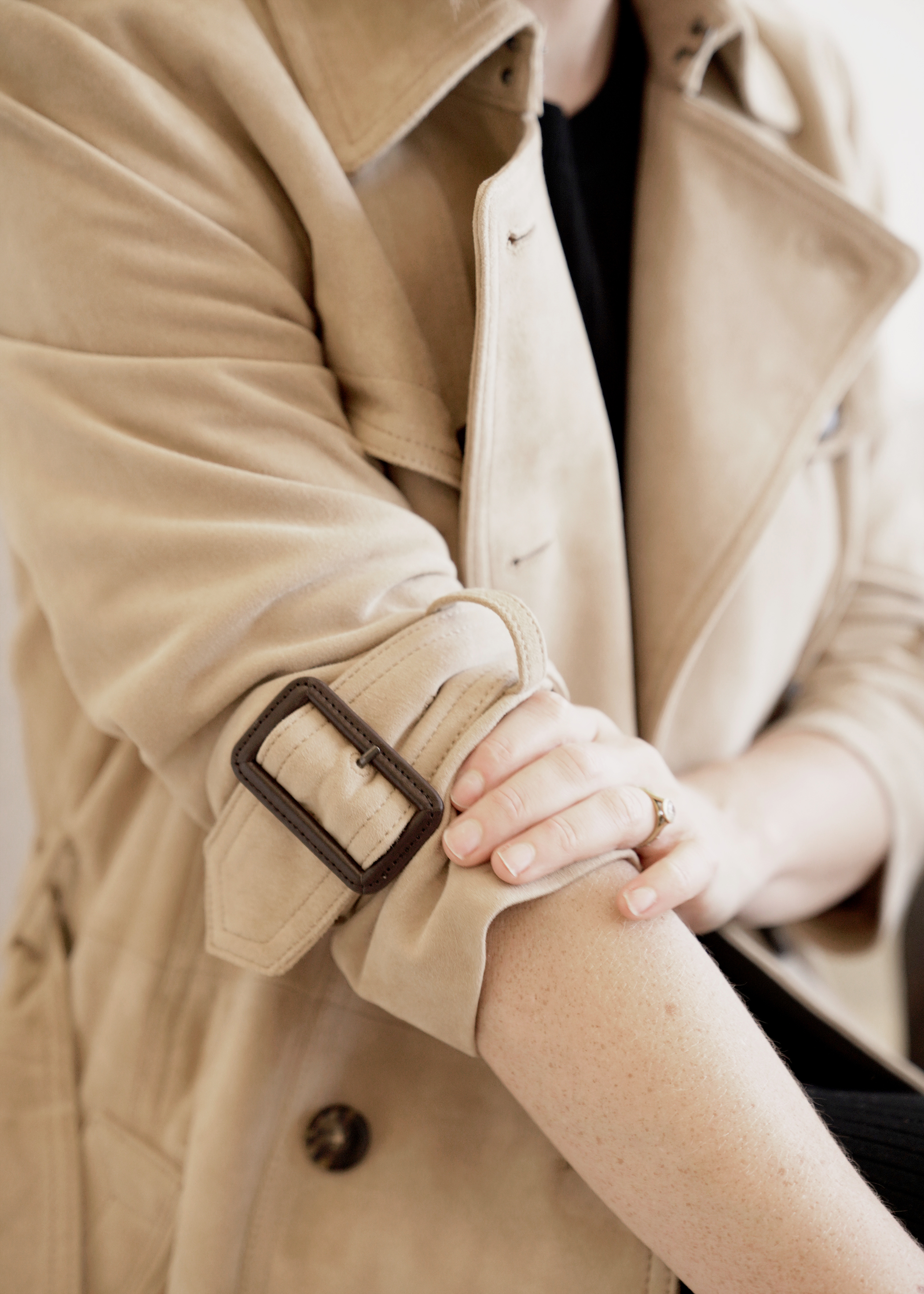 This suede trench coat is a standout example of everything I love about BR for fall. From its buckled cuffs and button flaps to its epaulette shoulders and belted waist, all the necessary accents that make for the perfect trench are rendered with the utmost care. It's a total icon—but with a few genius updates for 2018! Firstly, a soft, butteryt drape to the material allows the jacket to move with your body without taking away its structure, and also gives enough leeway to push the sleeves to your elbows on transitional weather days. Next, a brushed texture and wide lapels create a subtle 70's vibe that's right on trend for this year's throwback styles. It's an instant classic that will feel fresh today and treasured in ten years.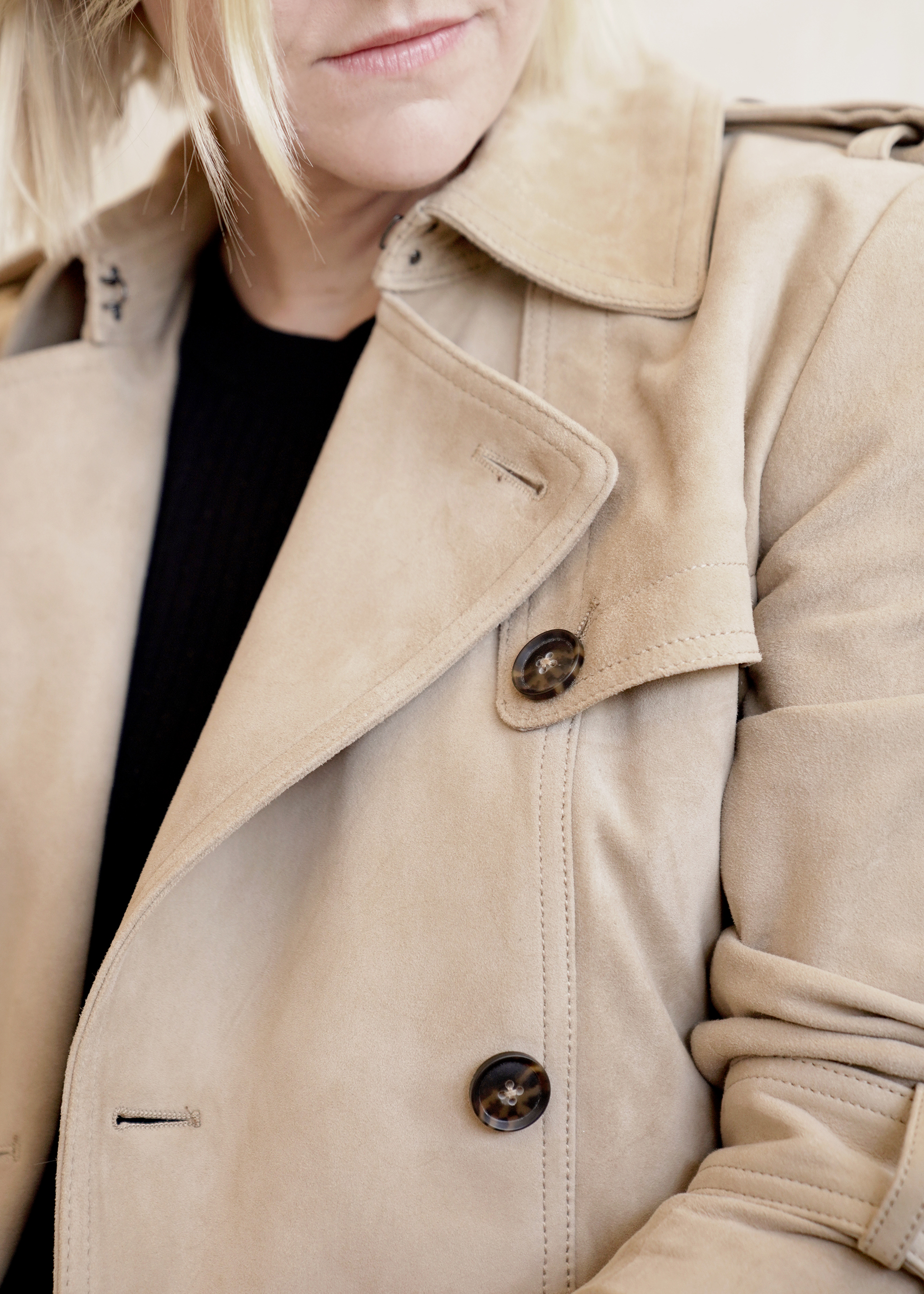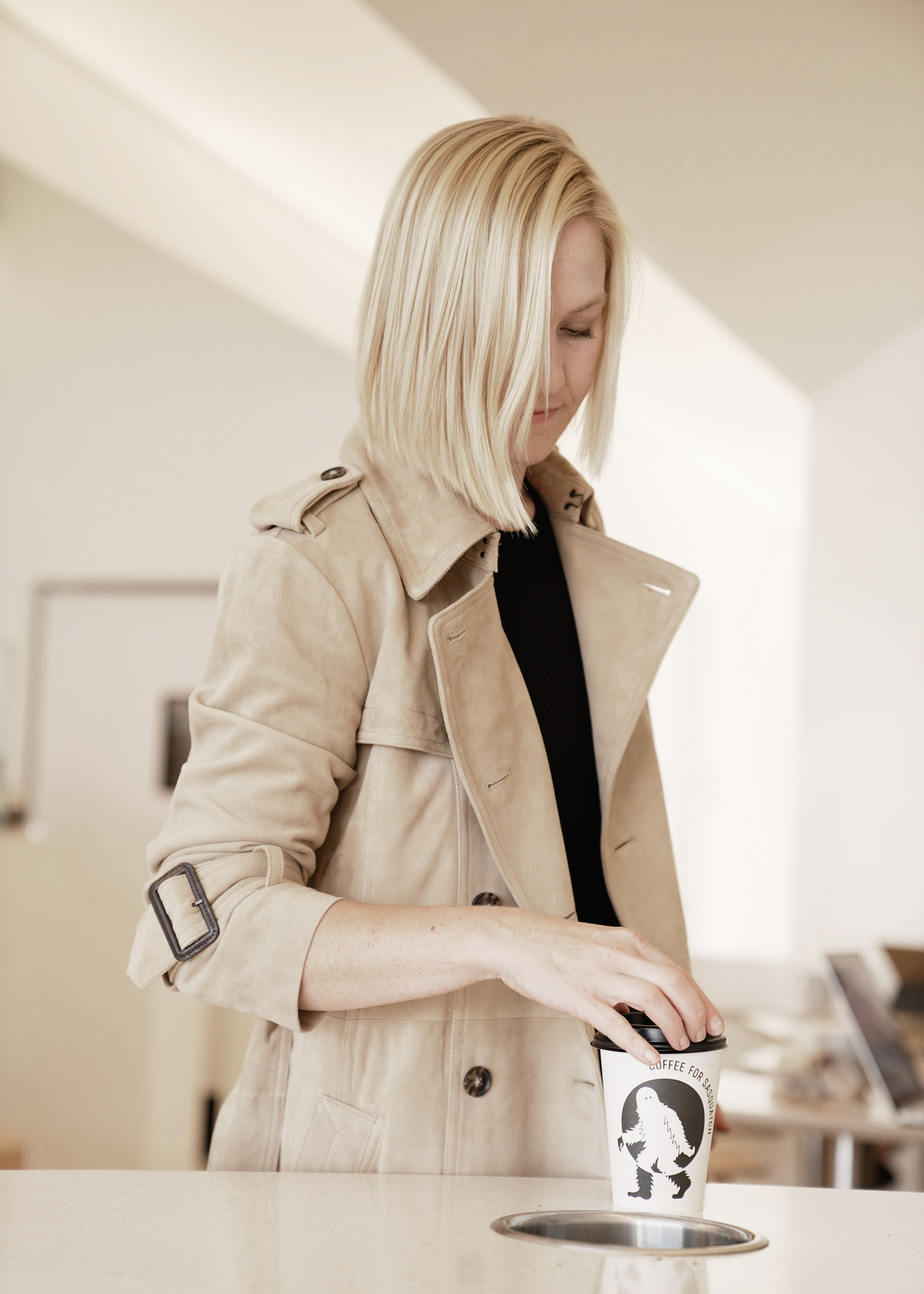 Versatility is this coat's middle name, making it ideal for topping anything in my wardrobe. For meetings and work events, I'll wear it over high-waisted wide-leg pants to play up its subtle retro spirit. On weekends, pointed flats and straight-leg jeans will lend it a casual French girl flair. And for any time day or night, Banana Republic's rib knit sheath dress—which skims comfortably along the body to land at an au courant midi length—layers beautifully beneath the trench. The pairing is as easy as it is elegant, and my design eye thoroughly approves!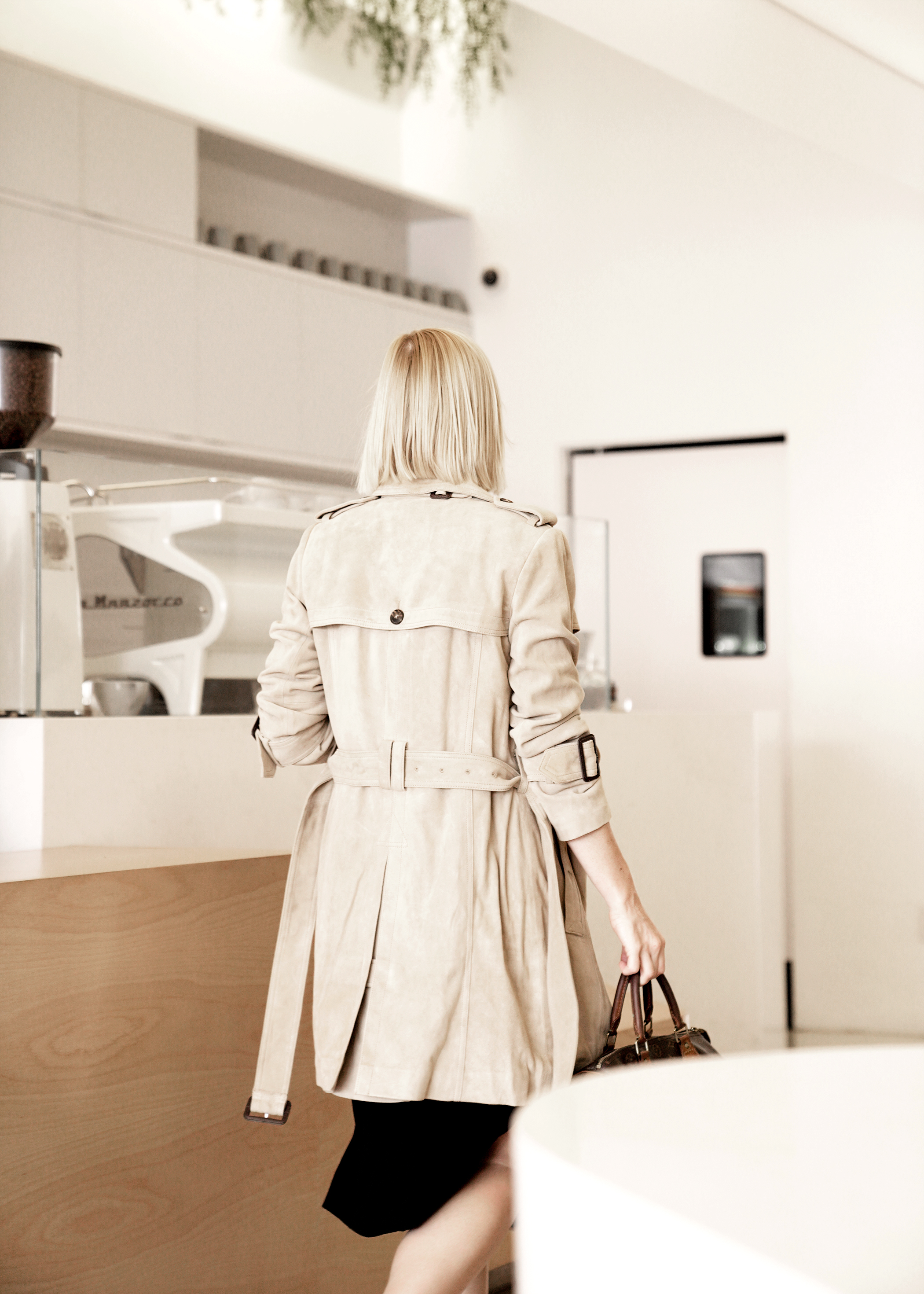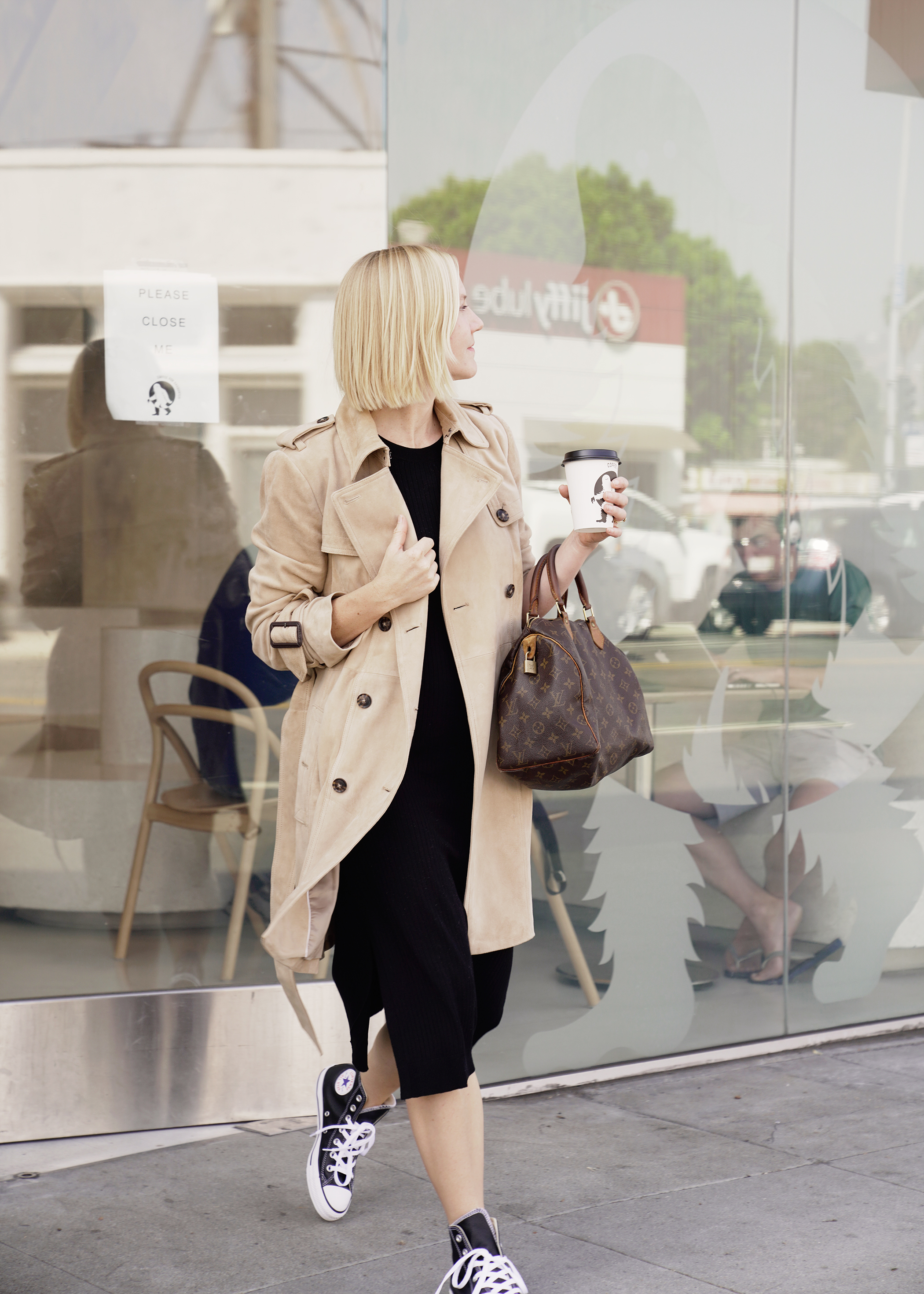 As for the finishing extras, with a coat this fab you can keep it simple everywhere else! I left the jewelry at home and added a couple foolproof accessories to get me out the door. Black high-tops inject a playful tone that doesn't take itself too seriously, while a luxe designer satchel that I've been carrying for years brings a haute vintage touch. In the end, this outfit has all the qualities I strive for with each interior I create. It's considered yet effortless. Luxe yet approachable. It embodies my philosophy that great design is all about balance. And with its current yet timeless spirit, this Banana Republic trench lays the foundation for a look that's a study in sophisticated design harmony!
Photos: Eslee. Disclosure: I partnered with Banana Republic to concept, produce, style, write, edit, and share this post. All opinions are and always will be my own. Thank you for supporting the brands that enable me to bring you fresh inspiration daily!