Earlier this month I got the chance to meet with a true pioneer, and it was awesome. I sat down for a chat with Harvard-trained dermatologist Dr. Loretta Ciraldo, who was one of the original researchers to study the effects of sun on the skin—waaaay back in the 1970's when it first occurred to doctors that UVA exposure might cause more harm than good. Dr. Loretta has since become a highly sought-after expert on aging and skincare, and she's now put her decades of experience to work in her just-released Dr. Loretta line of cleansers, moisturizers, and treatments designed to counteract the harmful effects of external factors on our complexions.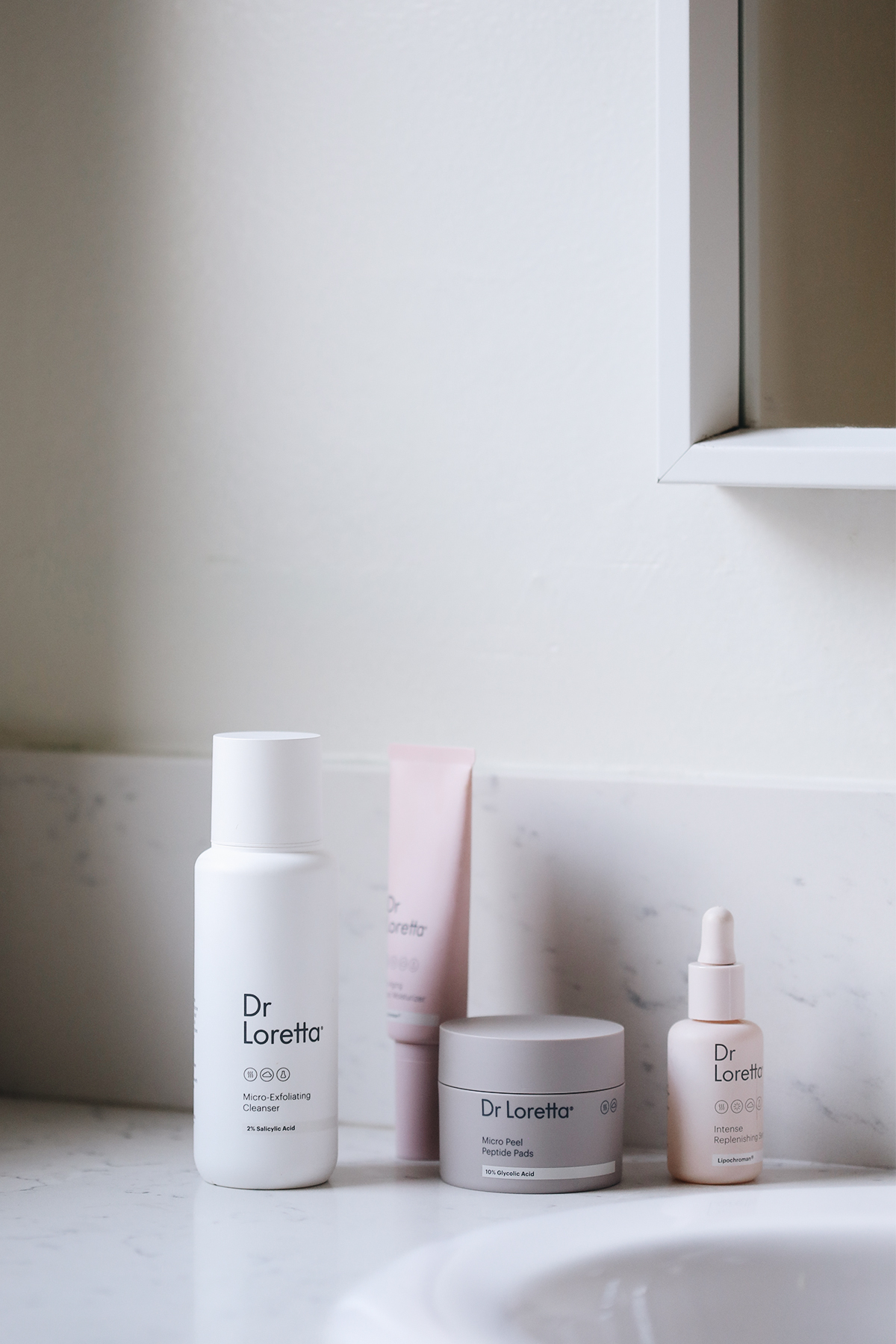 As Dr. Loretta explained to me when I sat down with her, we're all pretty familiar with the idea that pollution, light, climate, and chemical irritants can harm our skin—but what we don't realize is that the ways those elements are impacting are skin is growing worse. For example, now that the average American spends up to eight hours per day in front of a screen, our complexions are starting to show the effects of exposure to that type of light too! (Think uneven skin pigment, loss of firmness, wrinkles, rough texture, and sensitivity!) With pollution levels increasing both indoors and out, and with our climate changing year over year, Dr. Loretta included patented active ingredients in her skincare line to address all types of exposure-related skin distress. And she did so without including common irritants like sulfates, parabens, or artificial dyes and fragrances!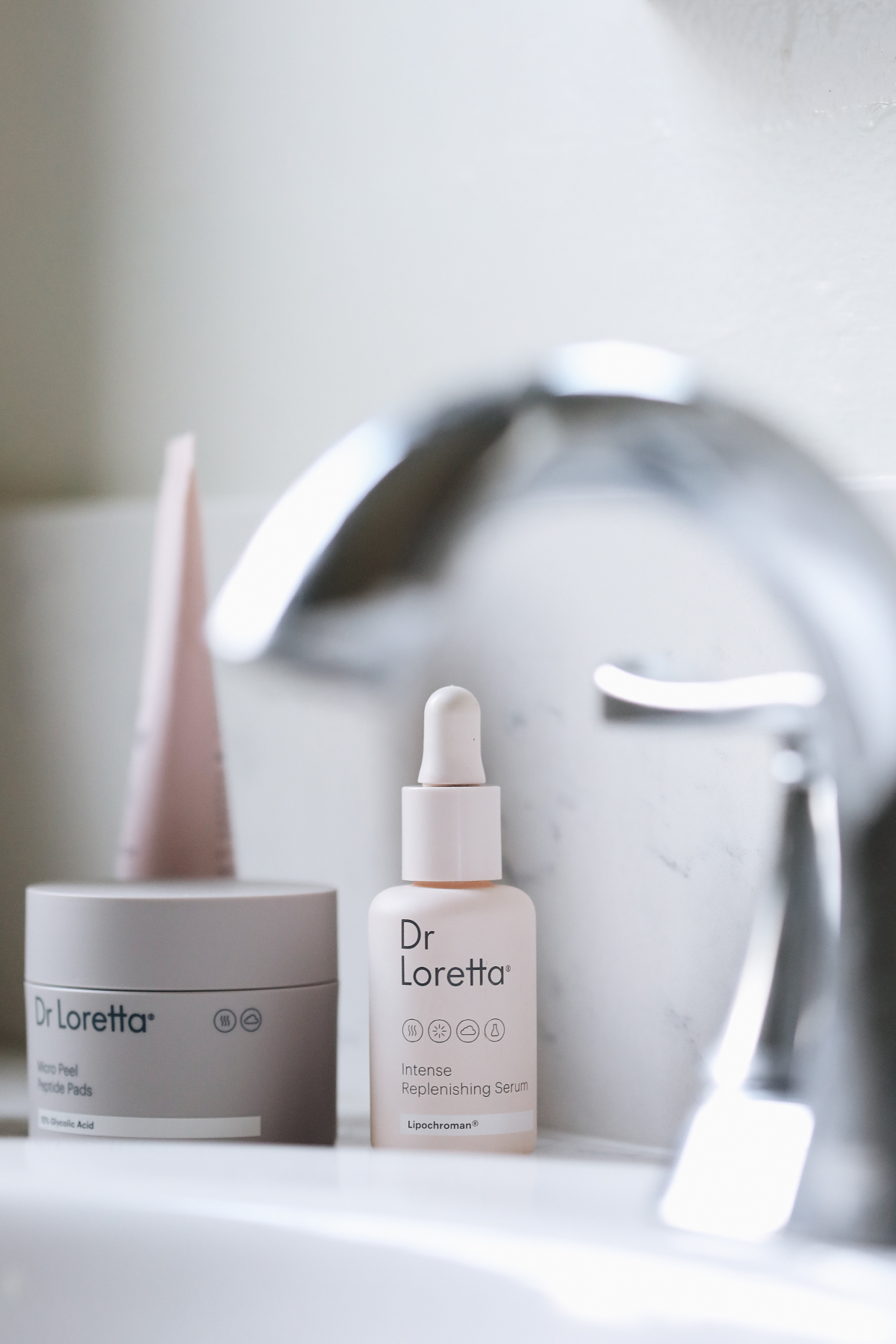 For my meeting with Dr. Loretta, I intentionally wore no makeup so that she could get a good look at exactly what my skin was in most in need of. I described my skincare routine to her (there wasn't even one to speak of, really!), and I shared my most frequent complaints of clogged pores, patchy dryness, loss of firmness, and a generally lackluster complexion. She quickly assessed the situation and left me with these three tips—plus a handful of product that I've been using religiously ever since. I've definitely seen a major improvement in the clarity, firmness, and radiance oof my skin since putting Dr. Loretta's products and expertise to work!
1. Simplify, Simplify, Simplify! When I revealed to Dr. Loretta that I'm a skincare junkie who's always trying new products, she pointed out that this was the likeliest reason my skin was acting confused. Rather than sending my skin a consistent healing message, I was jumping from product to product and probably overdoing it on exfoliation and potent actives. She handed me a cleanser, moisturizer, and serum to use morning and night, as well as a peptide peel to use a couple times a week. With just a few steps I'm more likely to stick to my new routine, and my skin is getting simple, effective treatment it can rely on.
2. Let Cleanser Sit for 10 Seconds: Rather than using potentially harmful physical exfoliant like scrubbing beads, Dr. Loretta's Micro-Exfoliating cleanser uses a mild chemical exfoliant to remove dead skin cells and debris from pores. For maximum results, she recommends massaging the cleanser on and then letting it sit for 10 seconds, so that the ingredients can penetrate the pores and do their job. It seems like such a simple step, but it's one that never occurred to me—and my breakouts have definitely decreased since I started doing it!
3. Keep Product On Display: When your skincare routine is hiding in a drawer, you're less likely to get excited about it and use it on a regular basis. Dr. Loretta and her team pulled out all the stops to create packaging that you'll be proud to display on your bathroom counter or atop your vanity in your bedroom. The soft matte finish and subtle blush, grey, and lavender hues are a stylish complement to most my decor, and every time I go to the bathroom I see the packages and get excited for my pre-bedtime pampering!