Contrary to popular belief, we do have winter here in LA! Oh sure, it doesn't snow or storm, but the nighttime temperatures can drop to freezing. What's more, our winters are incredibly dry. Technically we're a in desert, after all! The result is that all the same cold weather complaints I had when I lived in the Northeast have followed me here to Southern California: stuffy air from constantly running the heater, dry skin and staticky hair that drives me nuts, and a general malaise thanks to the short daylight hours. The good news is, however, that I've discovered a few easy tweaks to make around the house that can ease the winter weather blues. So when I discovered Brooklinen—a bedding company founded with the mission of making top quality linens at accessible prices—I jumped at the chance to incorporate their products into a winter bedroom update that'll keep things cozy and comfortable all season long!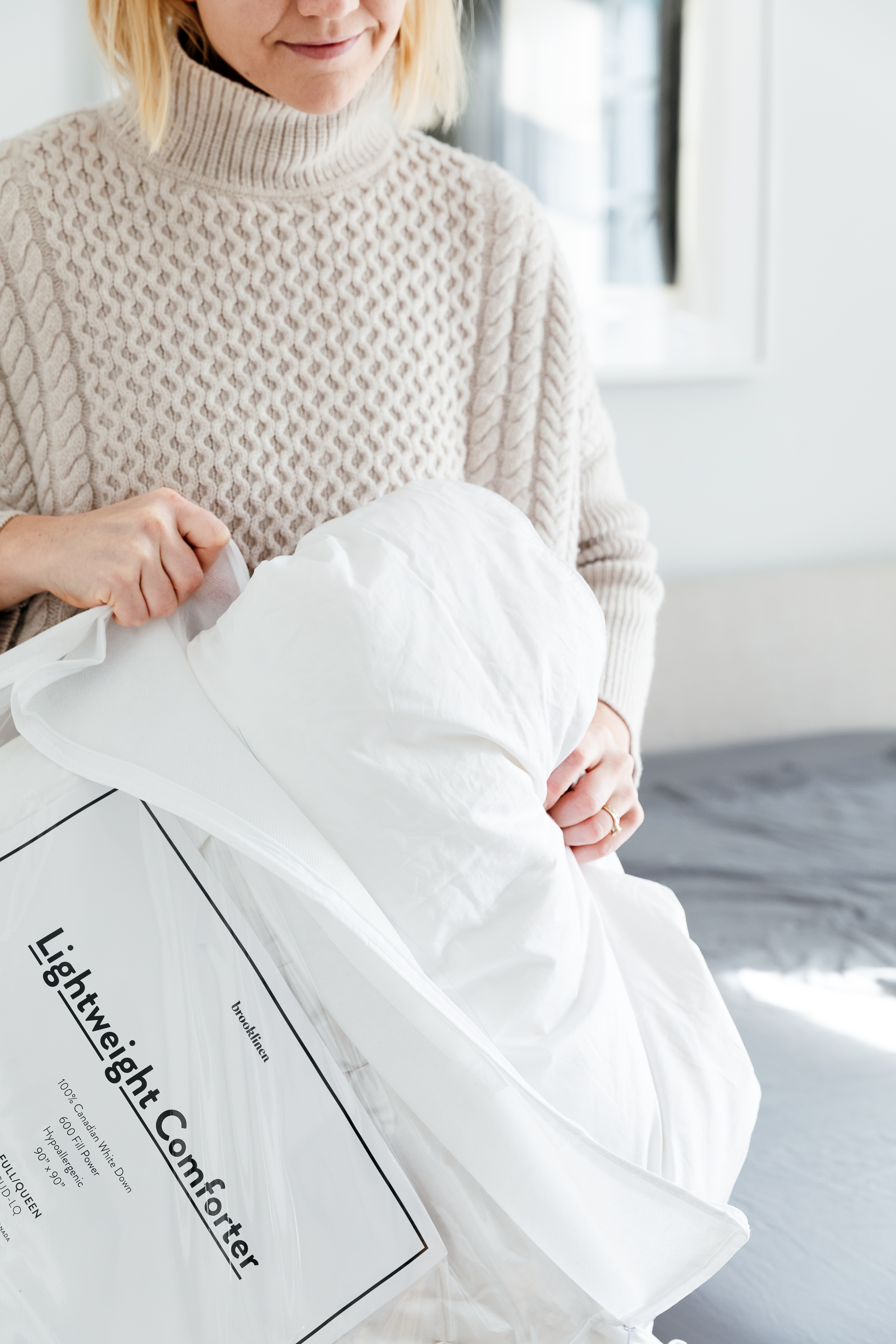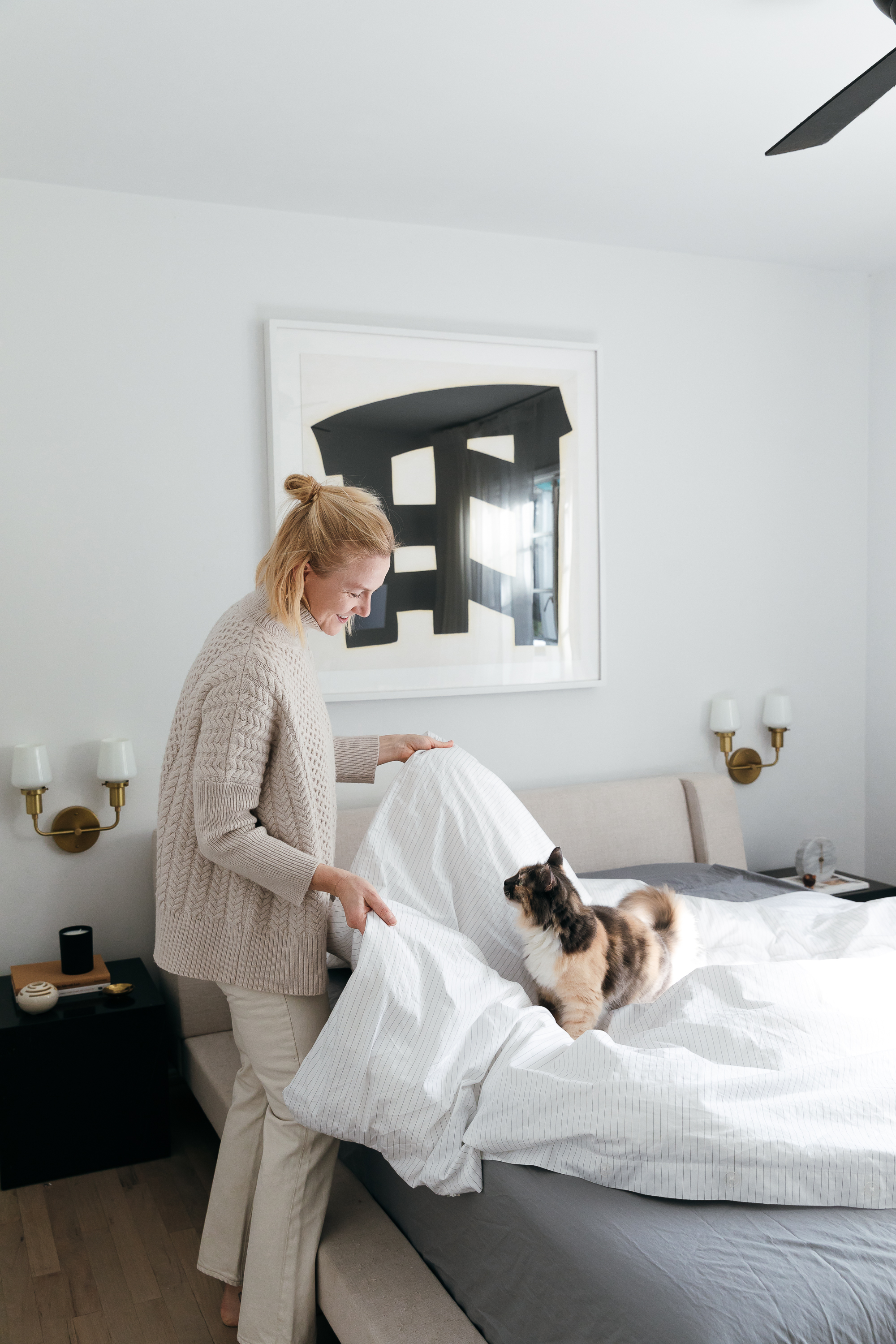 1. Choose a Versatile, Breathable Duvet: The most likely culprit to cause me a restless night of sleep during the winter is my duvet. In the summertime, it's easy: Toss a lightweight coverlet over me and I'm off to dreamland. In the winter, though, a weightier comforter isn't necessarily the solution, since finding that balance between toasty warm and boiling hot can be tricky. In fact, I'm more likely to wake up sweating in December than June thanks to a too-heavy blanket. The solution is to select a duvet with extra fluffy down clusters like Brooklinen's All-Season Down Comforter. In the textile industry, the technical term for fluffiness is "loft", and Brooklinen's comforters have a loft factor that insulates just enough, without overheating. They also feature a 400-thread count sateen shell that's constructed specifically to keep filling evenly distributed, so air can circulate evenly rather than getting trapped in clumps of down. Plus, Brooklinen's down is ethically sourced and never live-plucked, meaning your conscience can rest as easy as you do beneath their comforter!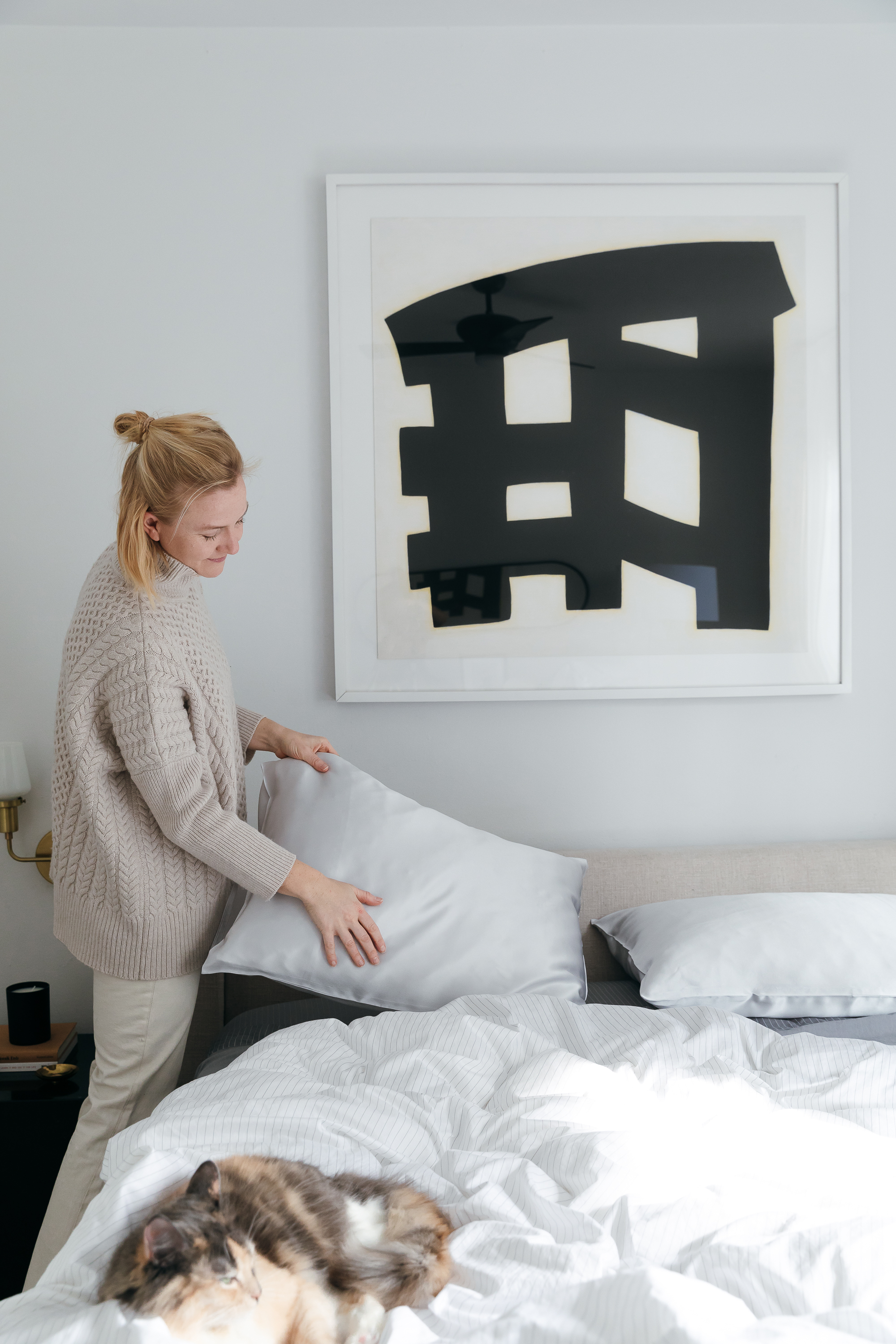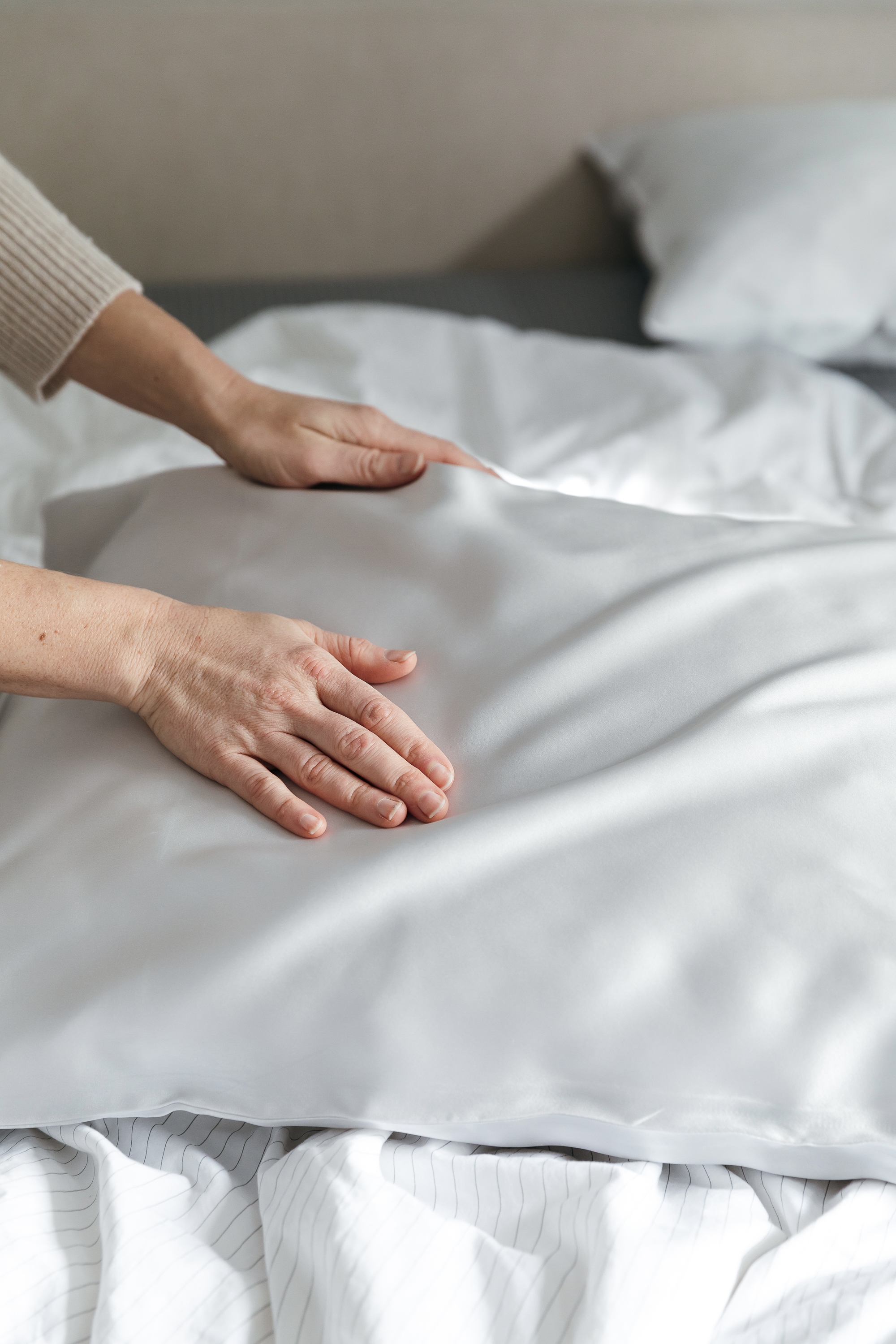 2. Switch to Silk Pillowcases: During the winter, it's almost a given that when I brush my hair, half the strands will float in a staticky halo around my head. The same dry air that causes my flyaway tresses also wreaks havoc with my complexion, leaving it parched and cranky. While a few strategic skin- and haircare product swaps can help, they can't cure everything—so thankfully, a change from cotton pillowcases to silk ones can pick up where products leave off. Because silk is inherently slick, it doesn't cause the friction damage that cotton fibers can. Brooklinen's silk pillowcases are made from 100% pure mulberry silk, the highest quality silk on the market, and their ultra-soft surface protects skin and hair with a charmeuse finish that's naturally cool to the touch…not to mention incredibly luxurious!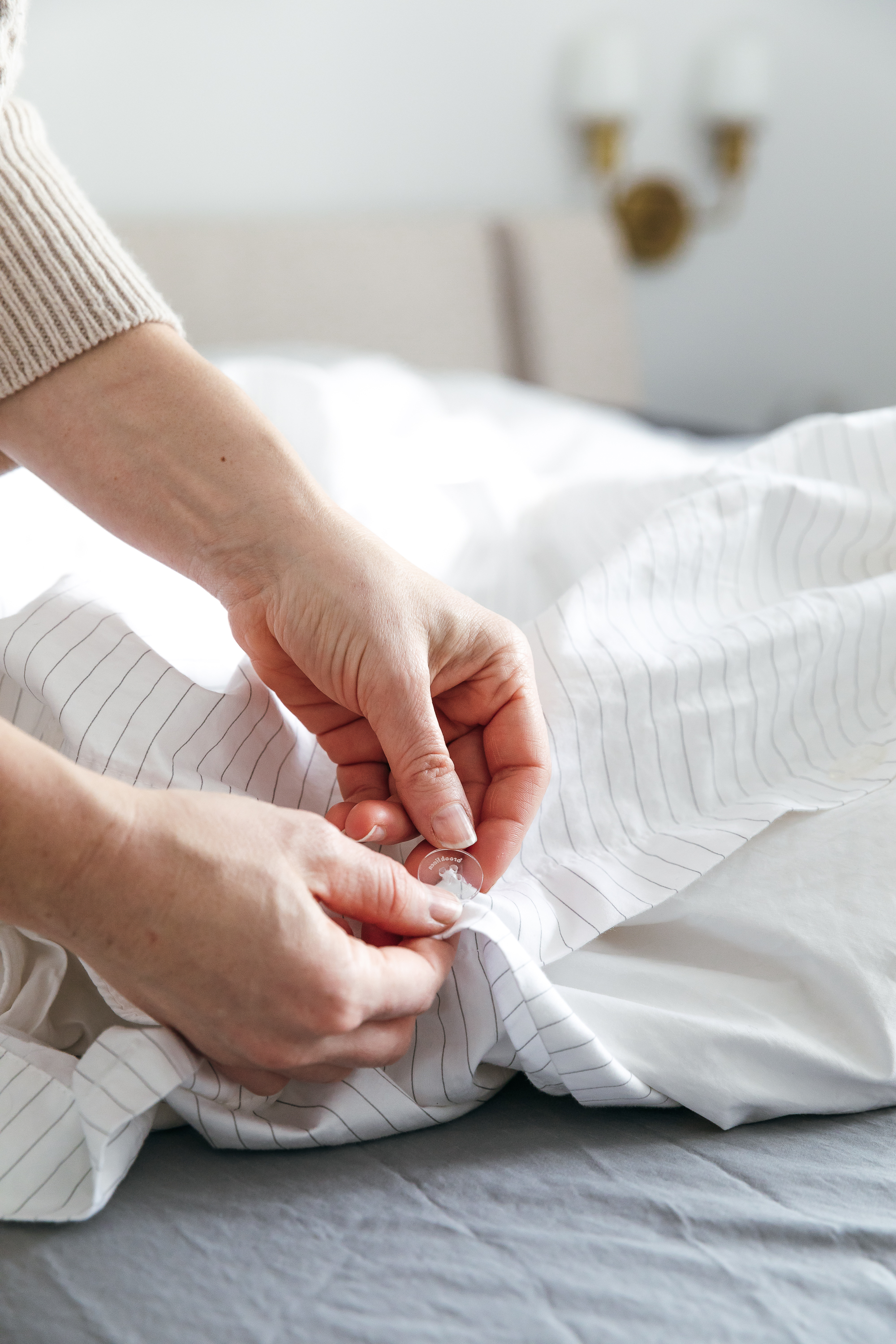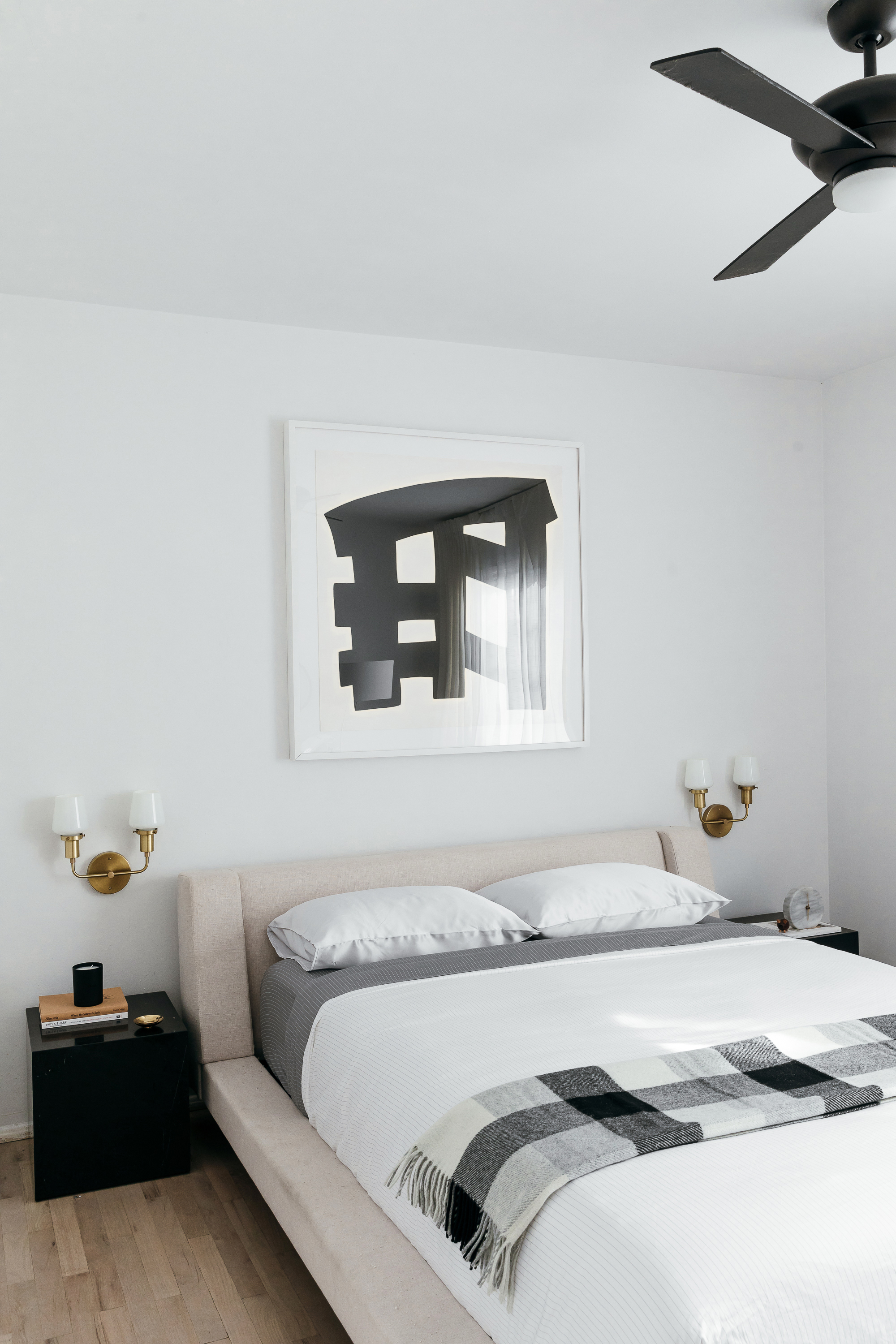 3. Create Cozy Layers: We may not be able to add more daylight hours to those short winter days, but we can make the most of the long nights by embracing them as an opportunity to hibernate in style! I love that feeling of wintry contentment that comes from burrowing under the covers with a juicy novel and a mug of tea, so during the chilly months I choose linens that invite exactly that cozy mood. Brooklinen's lineup of chic and timeless patterned linens are ideal for mixing and matching, and in this winter bedroom update the combo of grey striped sheets and a white striped duvet cover play beautifully with a plaid knit throw to foster a sense of minimalist warmth.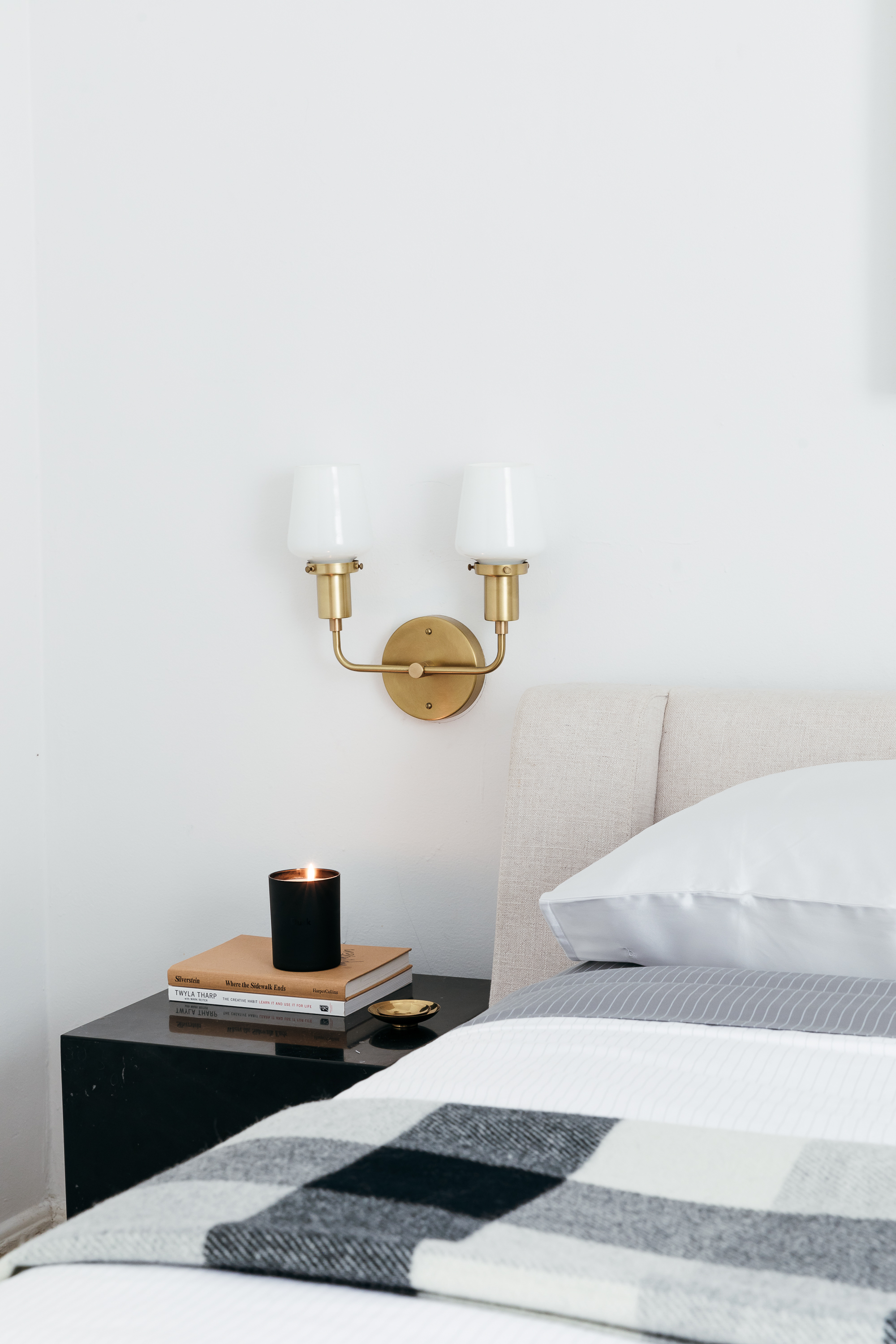 4. Appeal to All Senses: From April to September, I practically forget that scented candles exist. But the moment the mercury plummets, I can't get enough of them! Scent is such a powerful mood trigger, and nothing says 'make yourself comfortable' like a warm, spicy fragrance with a hint of firewood. Brooklinen's Dusk scented candle is precisely that—their website describes it as a 'cozy cabin in the woods'!—and its inviting glow adds to the homey effect. The elegant matte black container is refined, the fragrance is rustic, and the end result is a bedroom that's well-prepared for many a late-night snuggle session this winter. Feeling this good in your home is something that everyone deserves—which is why I'm thrilled to share you can use the code annesage20 to get $20 off plus free shipping on Brooklinen orders over $50 this holiday season. Go get your shop on, guys!
Disclosure: I partnered with Brooklinen to concept, produce, style, shoot, write, edit, and share this post. All opinions are and always will be my own. Thank you for supporting the brands that allow me to bring you fresh inspiration daily! Images: Monica Wang Photography.