For ages, my work wife Caroline and I have been wanting to do product design. Not a week goes by when we don't have an idea for something we'd love to see on the market—usually because we want it for ourselves and can't find it in stores! But we'd always agreed that we only wanted to get in the product game if the result was something we truly stood behind in terms of quality and uniqueness. The last thing the planet needs is more superfluous stuff, after all. At last, though, our very first original product design has hit the shelves. Introducing removable Light Lab wallpaper from Chasing Paper! The pattern is called Lady Body, and we couldn't be more proud of it.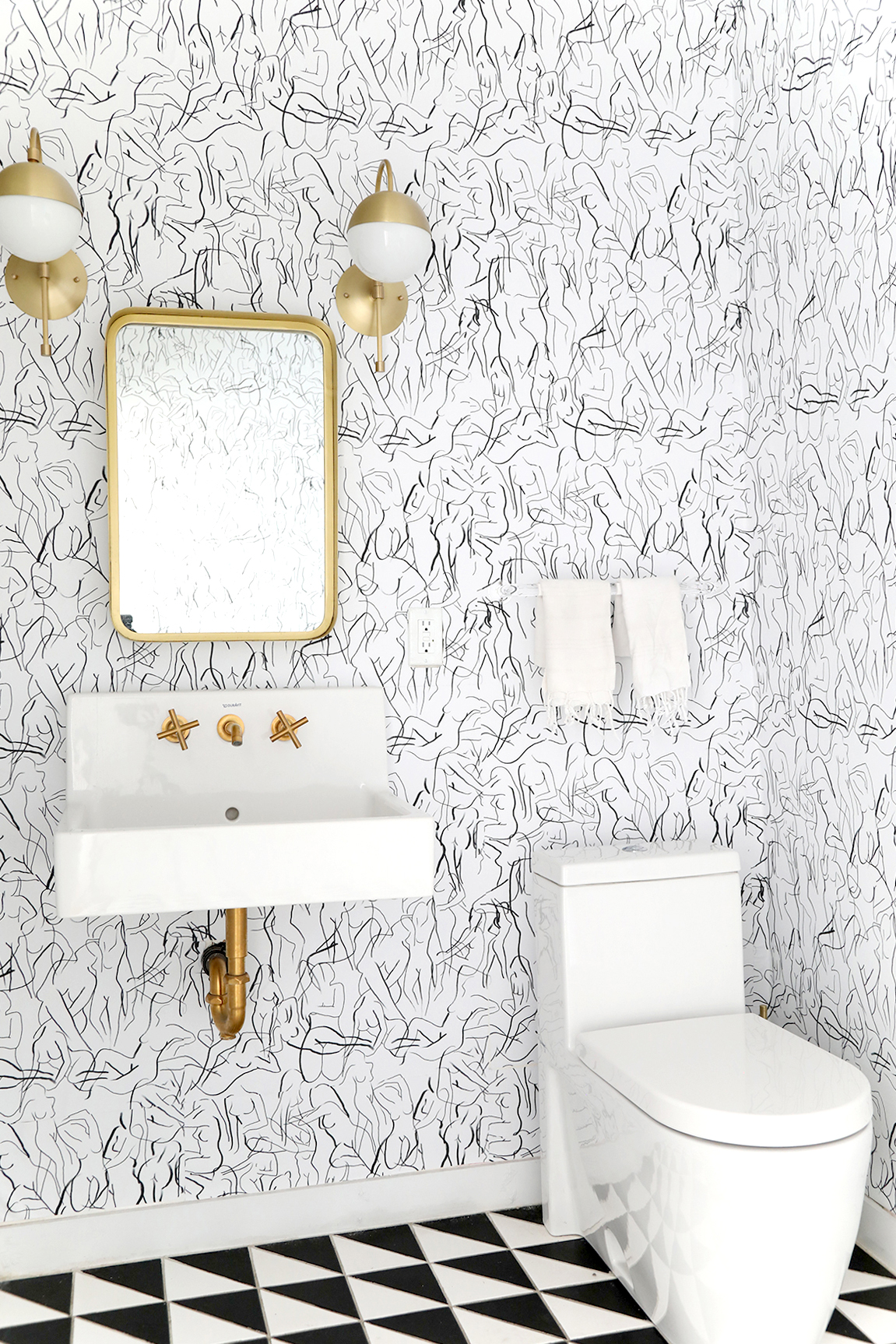 This Light Lab wallpaper was born when Caroline and I decided we wanted a fresh look for the studio's bathroom. (You can probably recall the pink marble wallpaper we had in there when Light Lab first opened!) We'd also been dying to get Caroline's husband Jayden involved in the decor of the space; he's an incredibly gifted artist and illustrator. Asking him to draw a custom pattern that could be turned into a wallpaper seemed like the perfect opportunity! We wanted something that felt fun but sophisticated, artful, and avant-garde. We figured it couldn't hurt if it was a little risqué, too!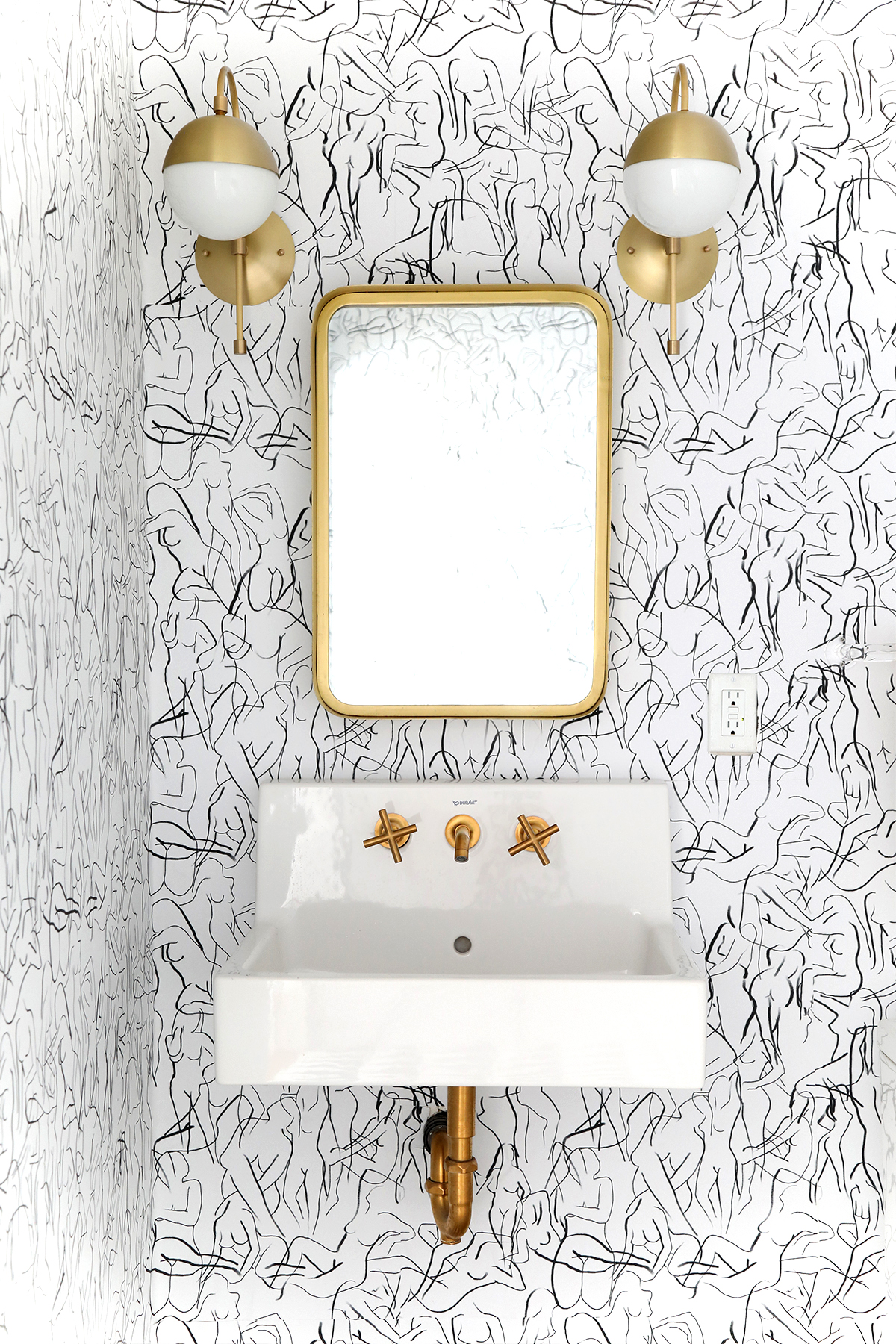 And what could possibly have fit the bill better than an abstracted take on female nudes?! After Caroline and I gave Jayden some initial direction, we all did several rounds of revisions until we'd landed on this design. Then, once we had our visual direction, we approached Chasing Paper about custom printing it for us. We figured they'd probably do a one-off printing for us, and that would be that. But the team there loved it so much that they wanted make it available for purchase by the general public—and of course we were absolutely on board with that idea!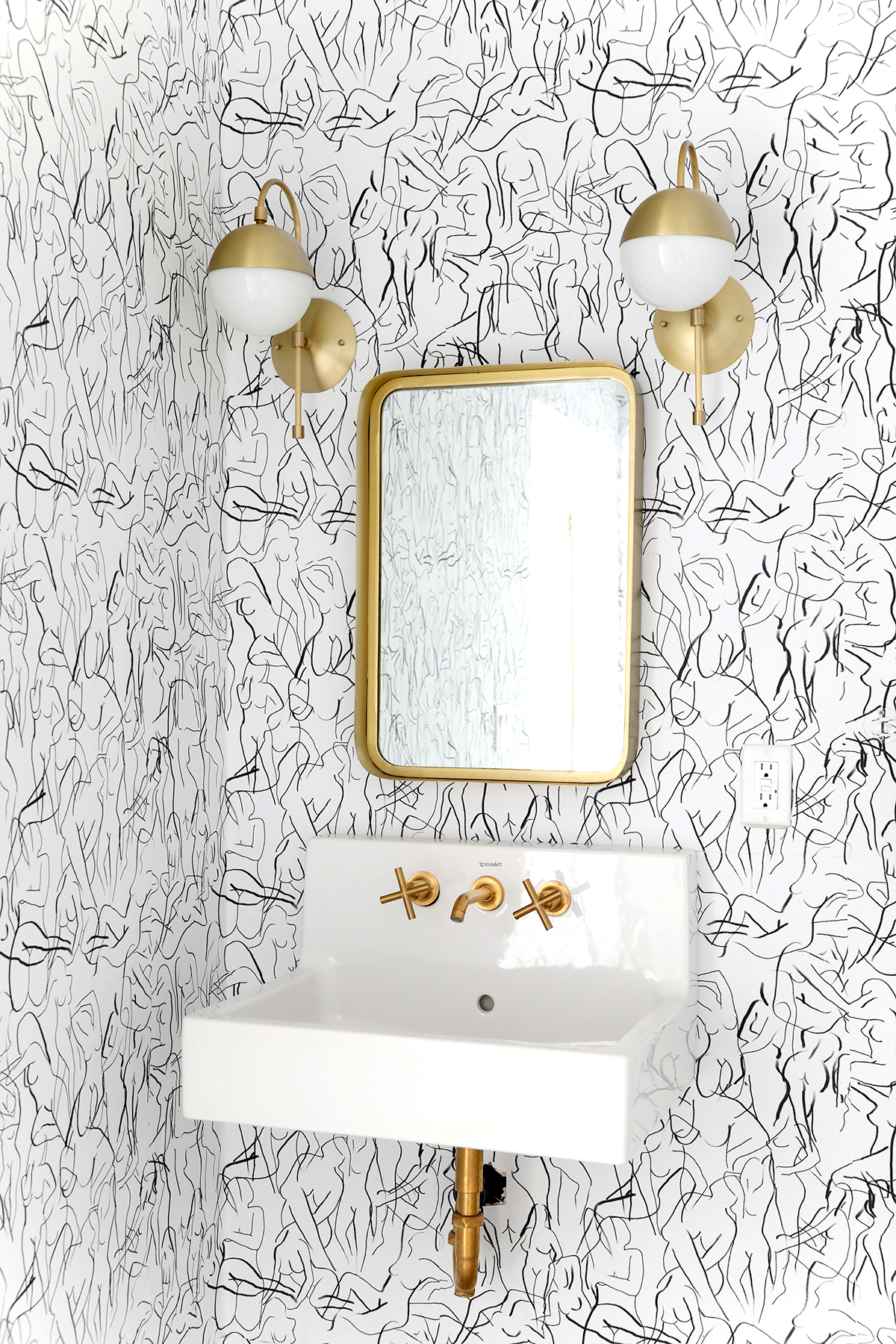 The great thing about this Lady Body wallpaper is that you don't notice it's outlines of nudes until you really take a close look. At first glance it appears to be abstract hand-drawn squiggles. It's a true design double take! Everyone who sees it in person marvels at the complexity yet utter simplicity of the design. And bonus, like all Chasing Paper product, it's removable, making it great for renters and homeowners alike. You can now purchase full panels as well as samples on the Chasing Paper website. We're so thrilled with how this wallpaper turned out and can't wait to see how others use it in their own homes!