My interest in fashion definitely peaks in the fall. Maybe it's because I'm oh-so-ready to trade in my summer uniform of shorts and a tee, or perhaps it's because I've never been able to stop thinking of September as back-to-school shopping time. Whatever the reason, whenever the fall fashion week trends hit the streets, I'm stalking them like an armchair Anna Wintour. This year, in particular, I'm interested to see how things go—since I have a baby bump to work around, but I don't want to sacrifice style. So I'm rounding up all the fashion week trends that feel most approachable and wearable to us non-supermodel types!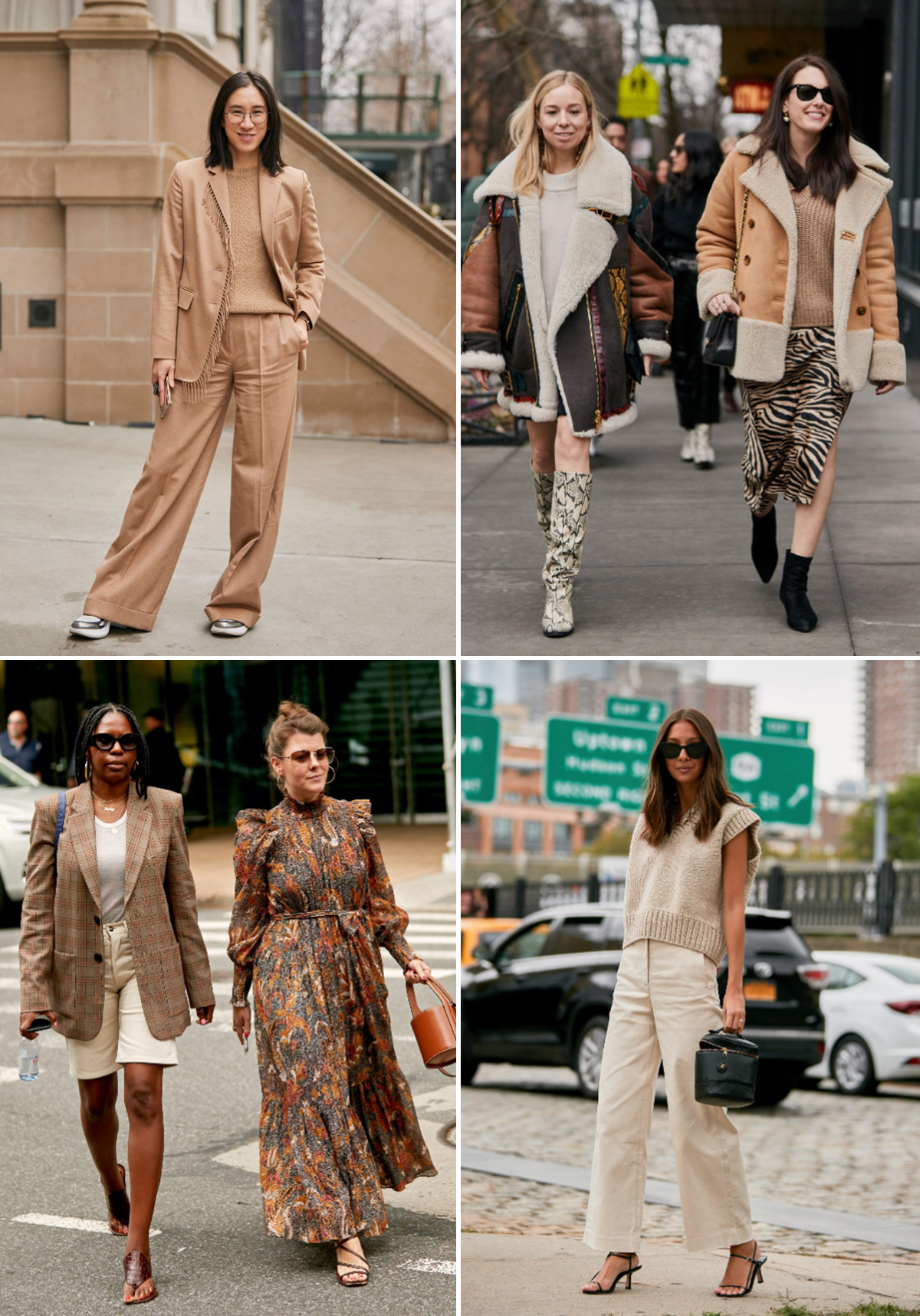 Kicking things off? All the layered earth tones that have been making appearances! Brown always enjoys a comeback in the fall, but this year's commitment to monochromatic tans, khakis, and siennas really caught my attention. This trend works no matter what your style inclination: go minimalist with oversized solid suiting, or maximalist with a full-length animal print dress. It's budget friendly, too! All of us definitely have pieces in these hues in our closet already, and we maybe just haven't thought to pile 'em on together. So give it a go, and you'll be instantly en vogue without spending a dime!

Shopping Guide: 1. Mock Neck Chevron Sweater 2. Darted Palazzo Pants 3. Cropped Pleated Khaki Pants 4. Cashmere Knit Blazer 5. Camel Wool Cape 6. Belted Jumpsuit 7. Button-Down Midi Skirt 8. Brown Slouchy Suede Boots Images: 1. 2. 3. 4. 5.