One of my favorite fashion memories is my graduation from flats to heels. It was the 9th grade and I was headed to New York City for the first time—a touristy trip with the school orchestra to take in iconic cultural offerings like Blue Man Group. Of course such a remarkable voyage as this required equally noteworthy new shoes. It being the 90's, I beelined with my mom to the mall where we selected a pair of block heel sandals with wide straps and a low silhouette. I strutted the length of Manhattan in those shoes, from Battery Park to Central Park and beyond, feeling very cosmopolitan indeed.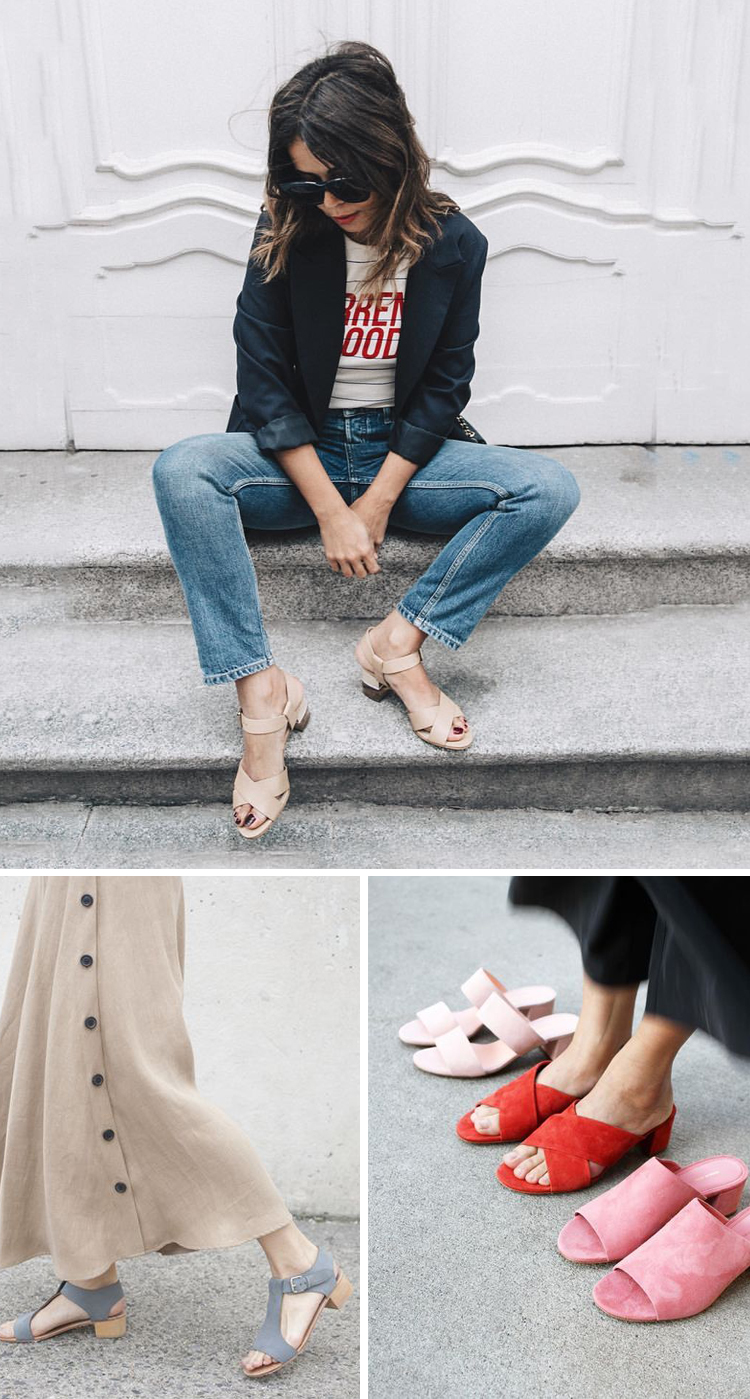 The recent 90's resurgence in fashion has brought with it a slew of block heel sandals that bear remarkable resemblance to my freshman year prize footwear. The latest iterations, however, get an update in supple suede and streamlined covered heels. Pick your poison from a rainbow of eye-catching colors. Keep it simple with a single mule strap, or get fancy with details like tassels and lace-ups. But whatever you do, don't wear them with pleated khaki shorts like I did when I was 15. Go for straight-legged denim, a flowy maxi, or an A-line mini skirt. Unless you're on your way to see a showing of Blue Man Group, that is.

Shopping Guide: 1. Crossover Suede Slide Sandals 2. Suede Lace-Up Sandal 3. Orange Suede Block Heel Sandal 4. Red Tasseled Suede Sandals 5. Blue Suede Ankle Strap Sandals 6. Suede Slide Mule Sandals Images: 1. 2. 3. 4. 5.