By now I think we can all agree that pastels are as season-less as black and white, yes? Or maybe that's just how I'm justifying the blush leather tote I've got my eye on from the new-to-me accessories brand Dear Survivor. Summer might be half over (say it ain't so!), but I can still dream about adding a pale carryall to my wardrobe. After all, it's sure to transition smoothly in with fall's relaxed and slouchy silhouette—and there's no way I can wait 'til next spring to raid Dear Survivor's lovely collection of sustainable leather bags, clutches, and jewelry!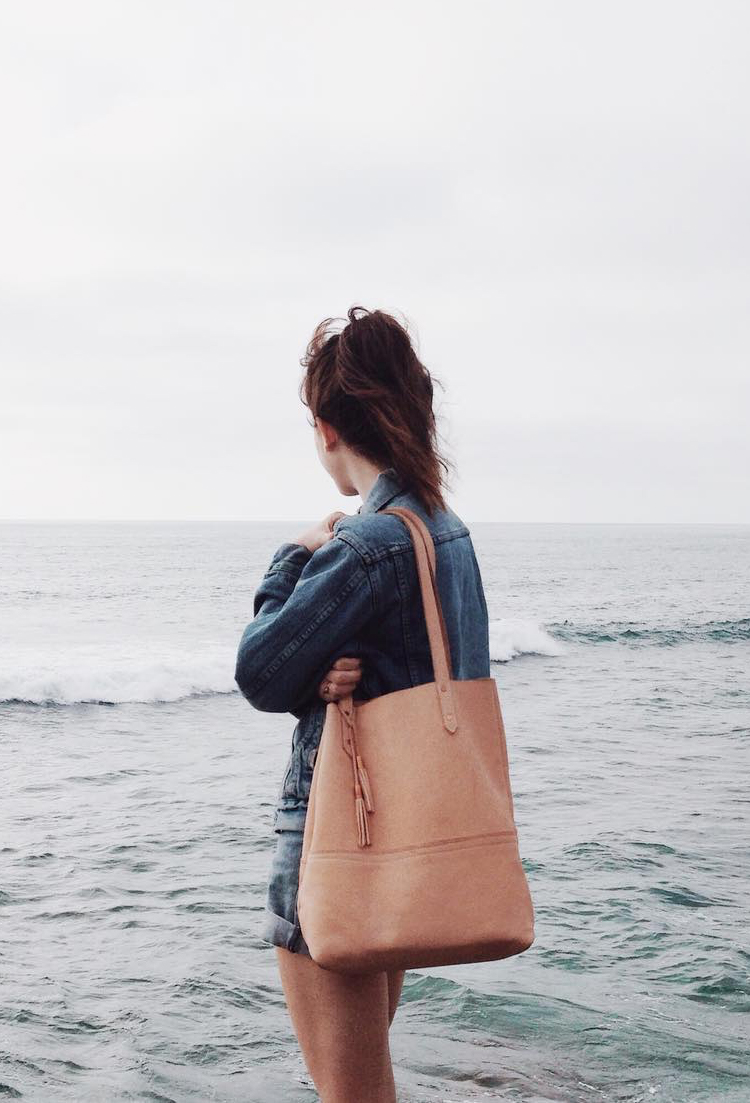 As soft, supple, and wearable the bags from Dear Survivor are, that's not even the best thing about them. What really takes the cake is that each piece is made by hand by founder Christina Longoria in her San Diego garage; and 10% of profits from each one goes to GenerateHope, an organization whose mission is to end human trafficking. Christina also makes jewelry from leather, metals, and semi-precious stones, all of it boasting the same simple yet striking aesthetic as her bags, and all of it supporting the same cause. Just in case you needed one more excuse to shop Dear Survivor—because pastels might be season-less, but making a difference with our purchasing choices is timeless!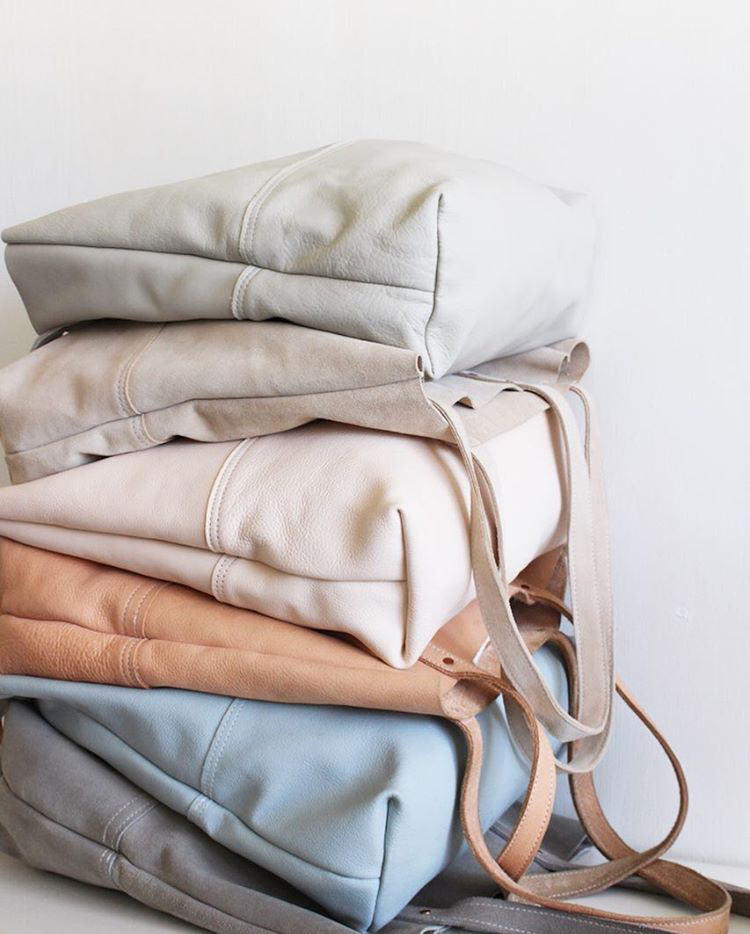 Images via the Dear Survivor Instagram feed.