It's no secret that good design is in the details. In fact, sometimes the best design elements are the ones you don't even notice! Streamlined, thoughtful accents that recede into the background are the key to a home that feels considered and complete. As I'm learning more and more as I work on our new home, it's the little things that bring me the greatest satisfaction. And if they have enhanced functionality that makes life a little easier? Well, then, that's like hitting the design jackpot!
When we painted last month, we tossed all the old light switches and wall plates into the recycling bin. Not only were they mismatched with each other, they were also crusted with years of grime and simply didn't do justice to our lovely new paint job! I was going to replace them with standard issue hardware store plates, but then I discovered adorne. The company specializes in modern light switches, wall plates, and outlets, all with infinite custom options to suit every style and room of the house. They offer are 8 different switches with a variety of on/off mechanisms; 5 outlet styles (including USB, pop-out, and wifi-operated); and more than 40 wall plate finishes ranging from brass to mirrored and beyond! While I was over the moon about adorne's aesthetics, Ivan was geeking out about the technical aspects of their product selection.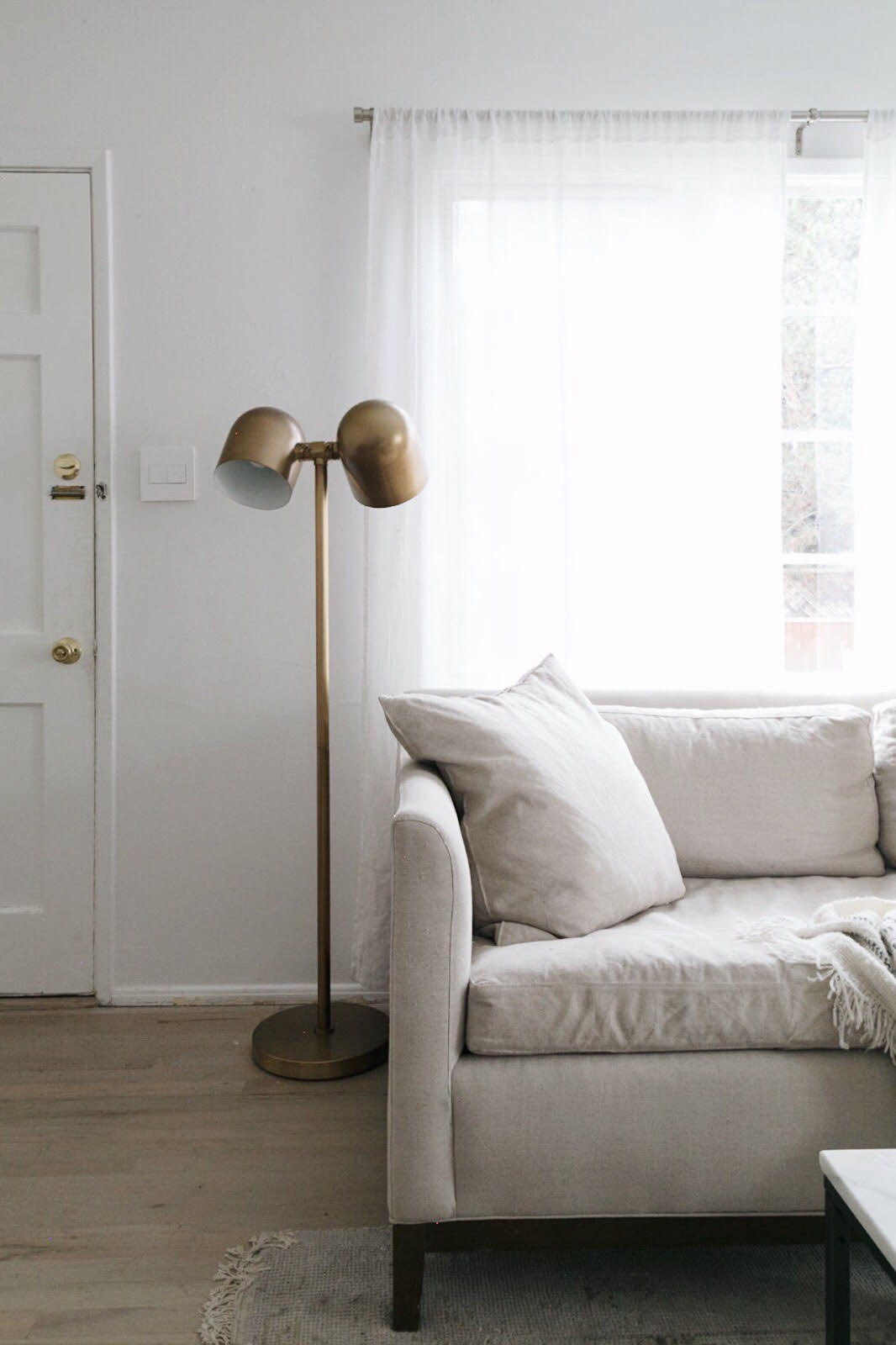 In the end, I chose clean and simple white wall plates in a subtle satin finish. They're barely visible against the wall—and never again will have I have to photoshop light switches out of my photos because they look so stylish! For our light switches we chose push buttons for a flat, barely-there look. And as for the outlets, almost every one in the house has a spot for a USB charger, making powering up devices like phones, speakers, and my Kindle a breeze.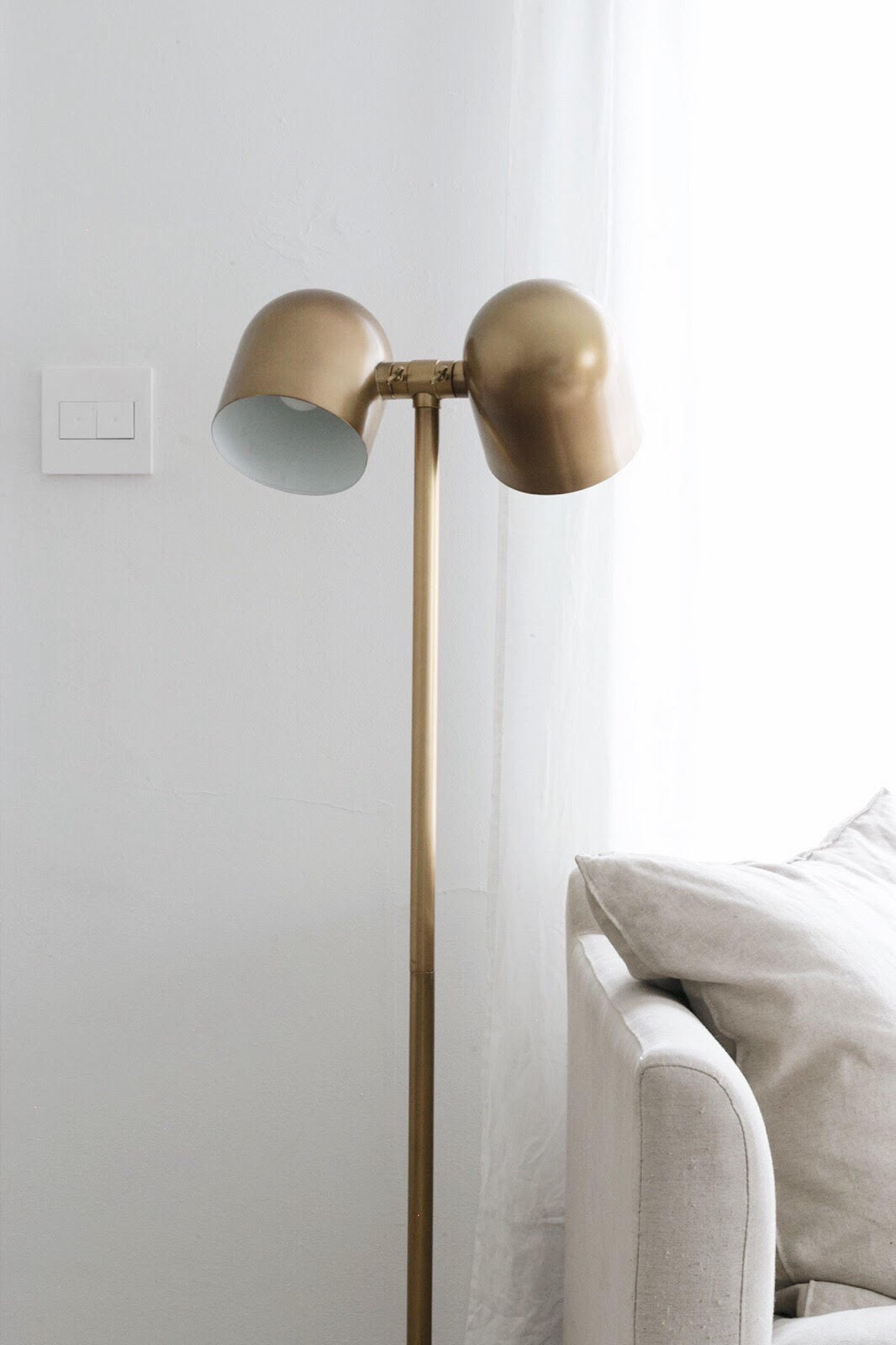 Then, for kitchen and bath, we selected adorne's pop-out outlet. It has space for three plugs when it's popped out, meaning I can dry my hair, heat my curling iron, and charge the sonic toothbrush all at once. Then, when it's time to put my appliances to bed, the outlet pops back in and becomes practically invisible. Ivan was able to install each outlet, switch, and plate himself—while I "supervised" with growing excitement. Slowly but surely our little 1952 is entering the 21st-century, and we couldn't be more thrilled about it!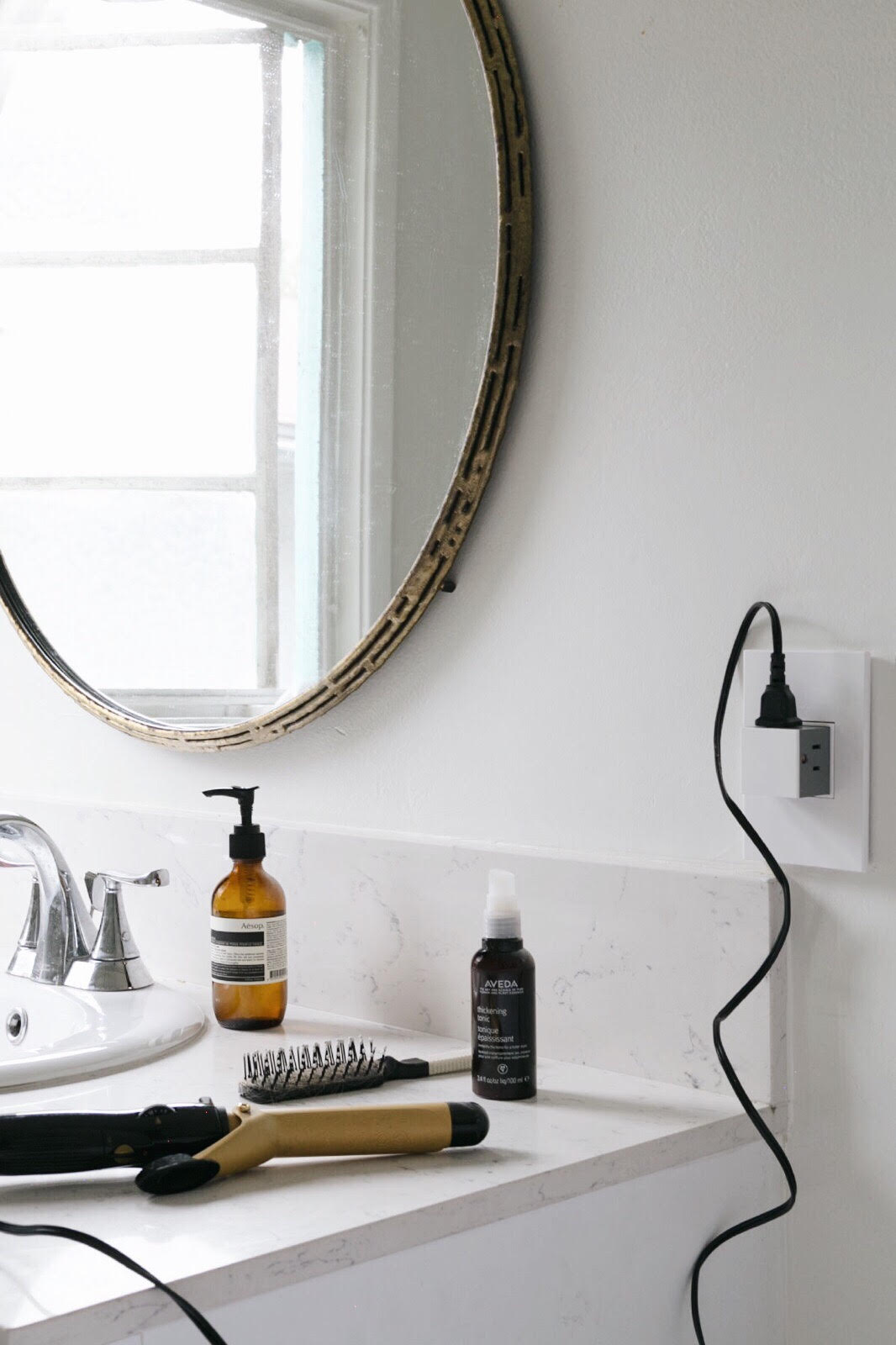 Photography: Anne Sage