It's that time of the week again: we've got another installment of Two Girls, One Kit on the docket! I'm especially excited about this one because I love giving a shoutout to old friends doing big, new things—and the ethical style shopping site Accompany is very big indeed! Accompany was founded my former coworker Jason Keehn, who was my supervisor at my very first job after college. He's a lifestyle branding wizard (I learned so much from him!), and he started Accompany when he saw a hole in the market for fashion and homewares that looked good as well as did good. In the years since starting the online boutique, he and his team have scoured the globe and assembled a truly covetable lineup of apparel, accessories, and more, with each piece having a positive impact on the community that produces it!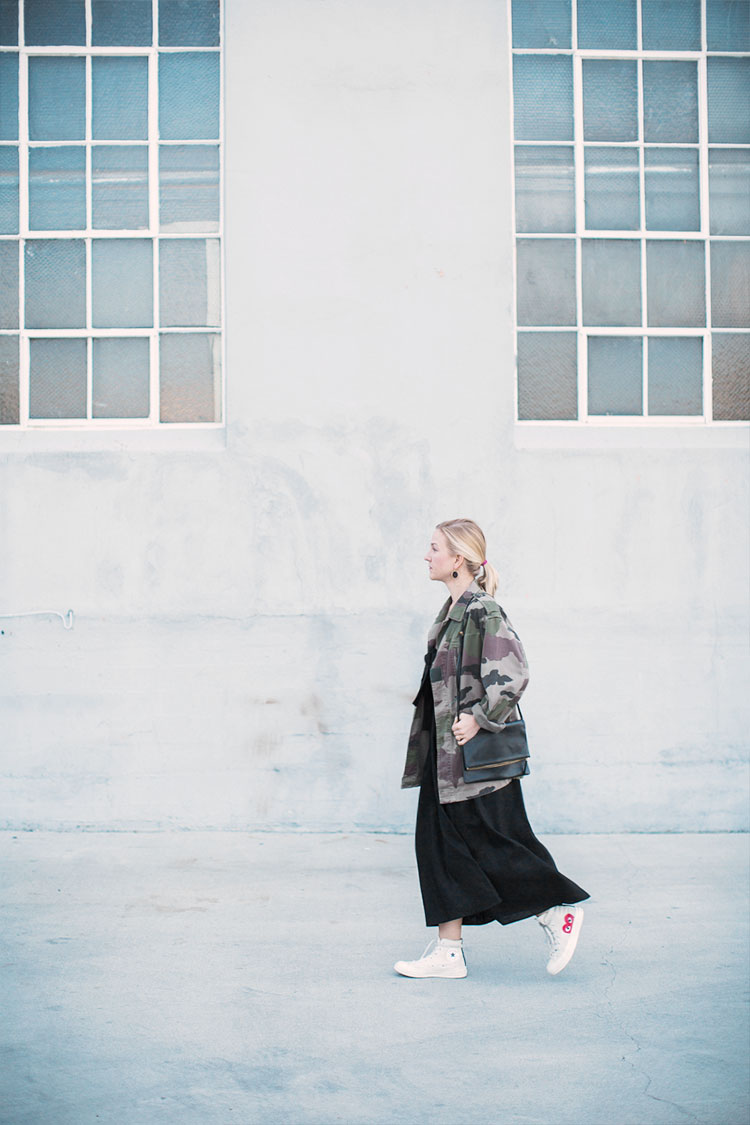 The roster of designers that Accompany carries really does read like a who's-who of the fashion world, with names like Ace & Jig, Ulla Johnston, and LemLem leading the pack. Caroline and I fell hard for this Mara Hoffman lace-up midi dress not only because we've long adored Mara's standout styles but also because it's made with 100% organic linen and because the label is committed to using sustainable supply chain practices wherever possible. Oh, and the on-trend construction and silhouette didn't hurt either: the fitted, lace-up bodice and mid-calf length feel so Spring 2017!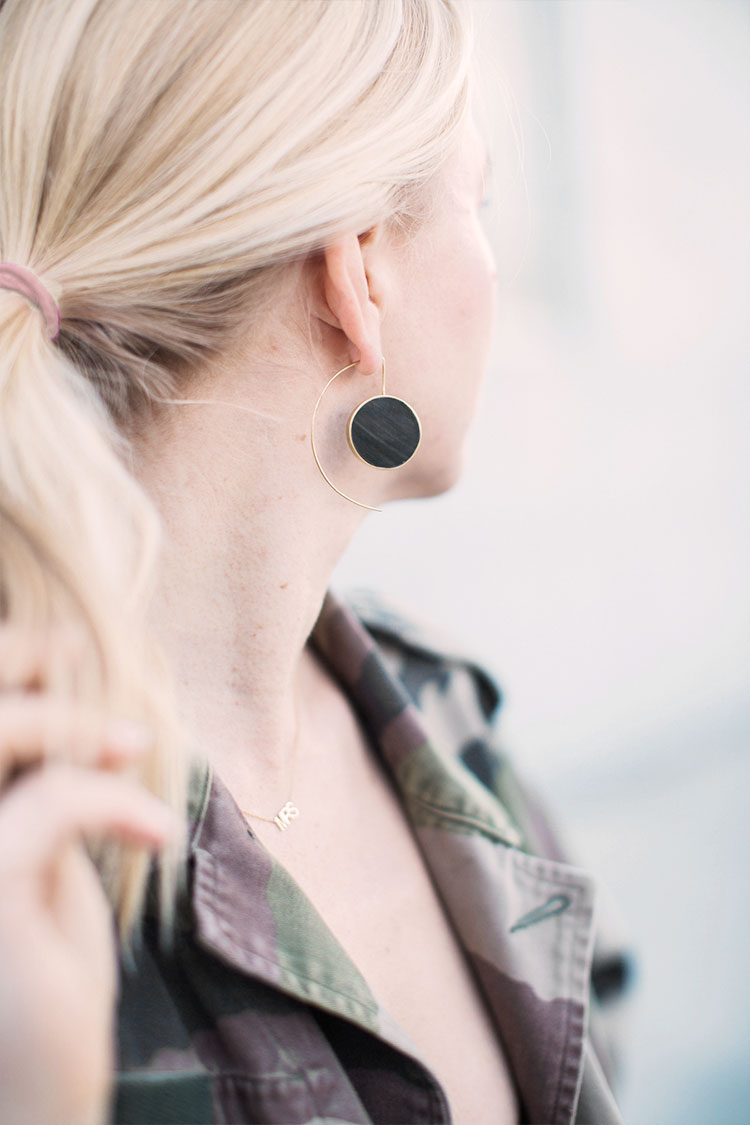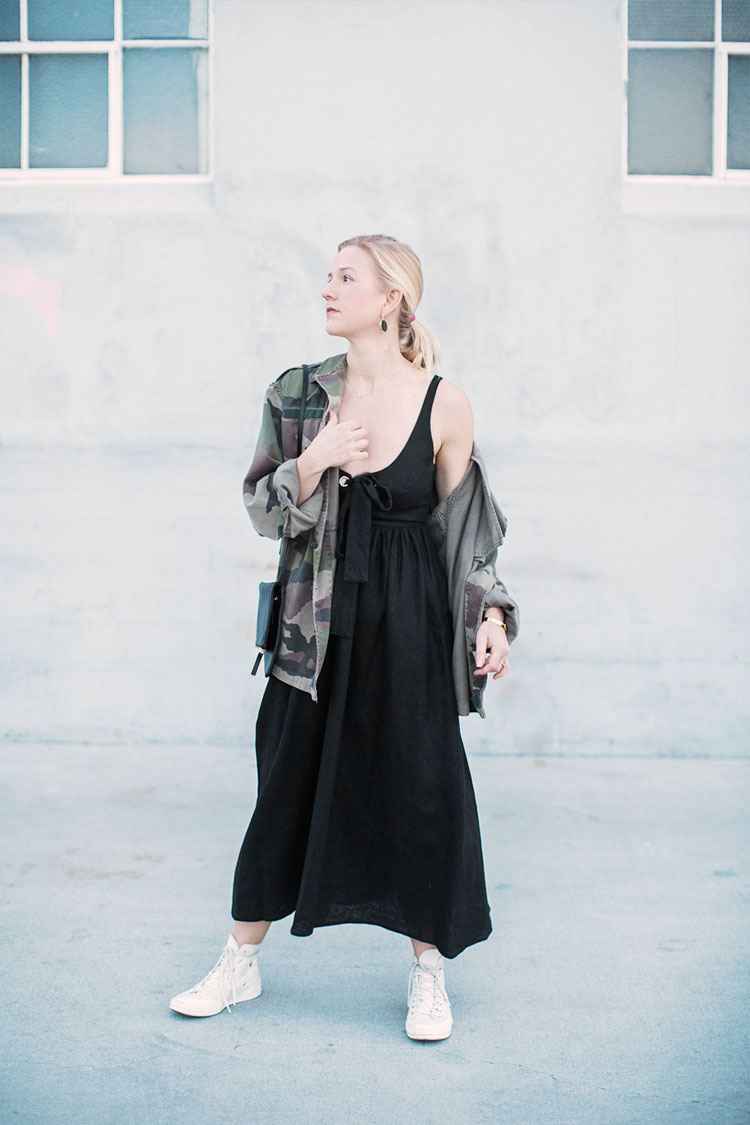 When it came to styling the dress, Caroline and I once again had similar yet very different instincts. We both went for an oversized jacket and flat shoes to tone down the sexiness quotient of that low, snug bodice. Yet I took a distinctly urban direction, reaching for a vintage army jacket in a camo print to counter the ladylike fit-and-flare shape of the dress. Hi-top sneakers inject a touch of tomboy punk flare, while horn earrings and a brass cuff provide textured polish.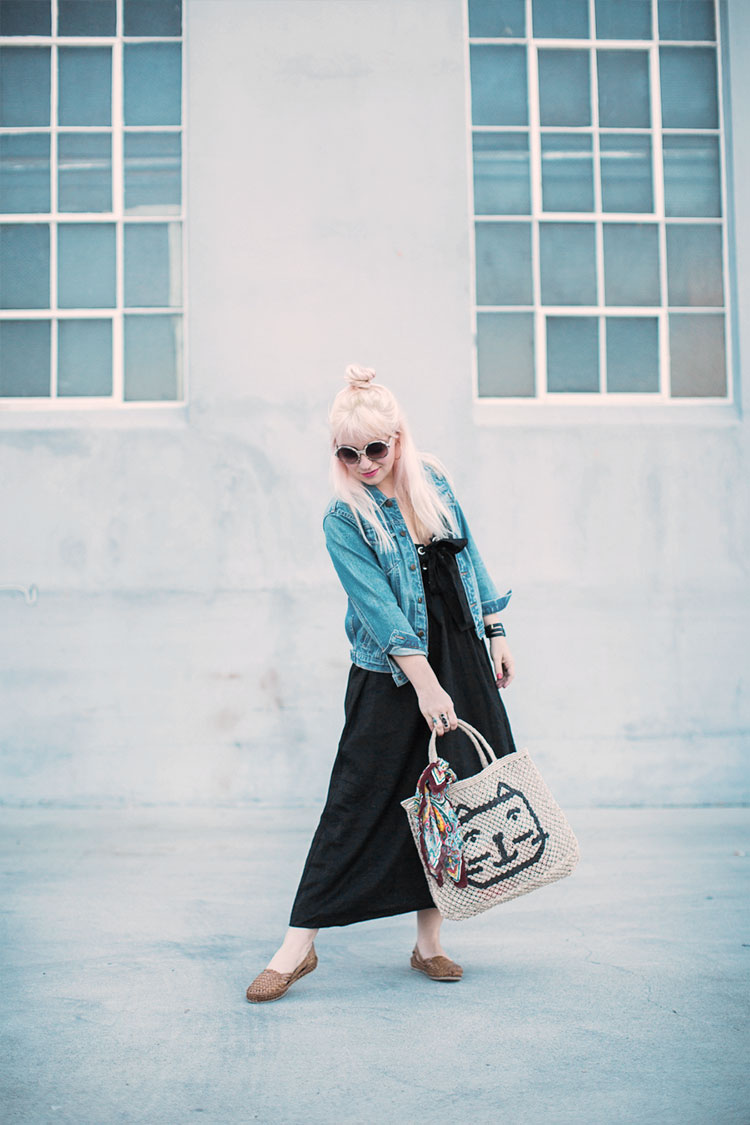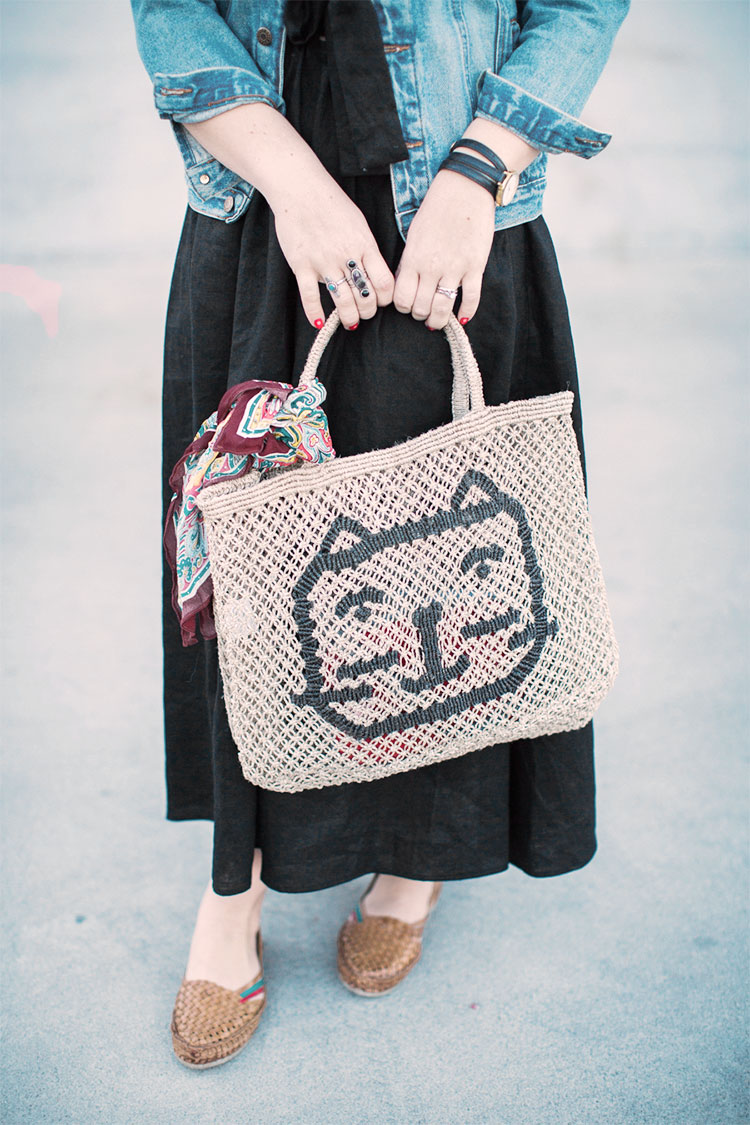 Caroline's styling has a decidedly more coastal feel and puts the dress's potential as your go-to summer piece on full display! Her slouchy denim jacket offers the perfect neutral backdrop to a playful straw tote with a cheeky kitty on it, and her wear-anywhere woven leather flats are ready for a stroll along the nearest boardwalk. It's her beach vacation vibe versus my weekend city getaway look, and neither sacrifices an ounce of style (or sustainability) along the way!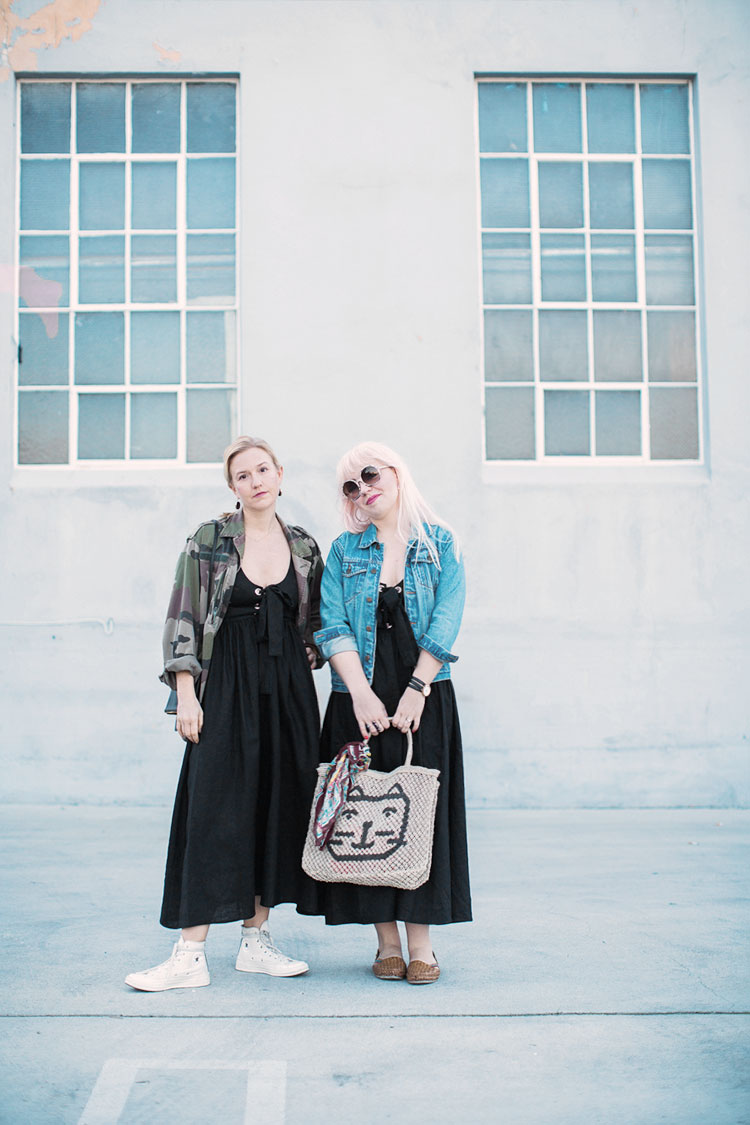 P.S. Head on over to get the full scoop from Caroline on her styling choices! Images: Jayden Lee for Echo + Earl.