I've never really thought of myself as an interior designer; rather, I'm someone with a good eye, a love of the hunt, and a lot of opinions about what looks great in a room. So when my friend Kim of eat/sleep/wear expressed consternation at the state of her house, I stuck my nose right in her business and offered to team up with her on a bedroom makeover! We've been fleshing out ideas since late last year and we're now at the point where the custom upholstery pieces we've ordered are due to arrive any day. That means we're heading into the install stage and will soon be ready to the gaps with decor accents and finishing touches. In other words, the best part is around the corner!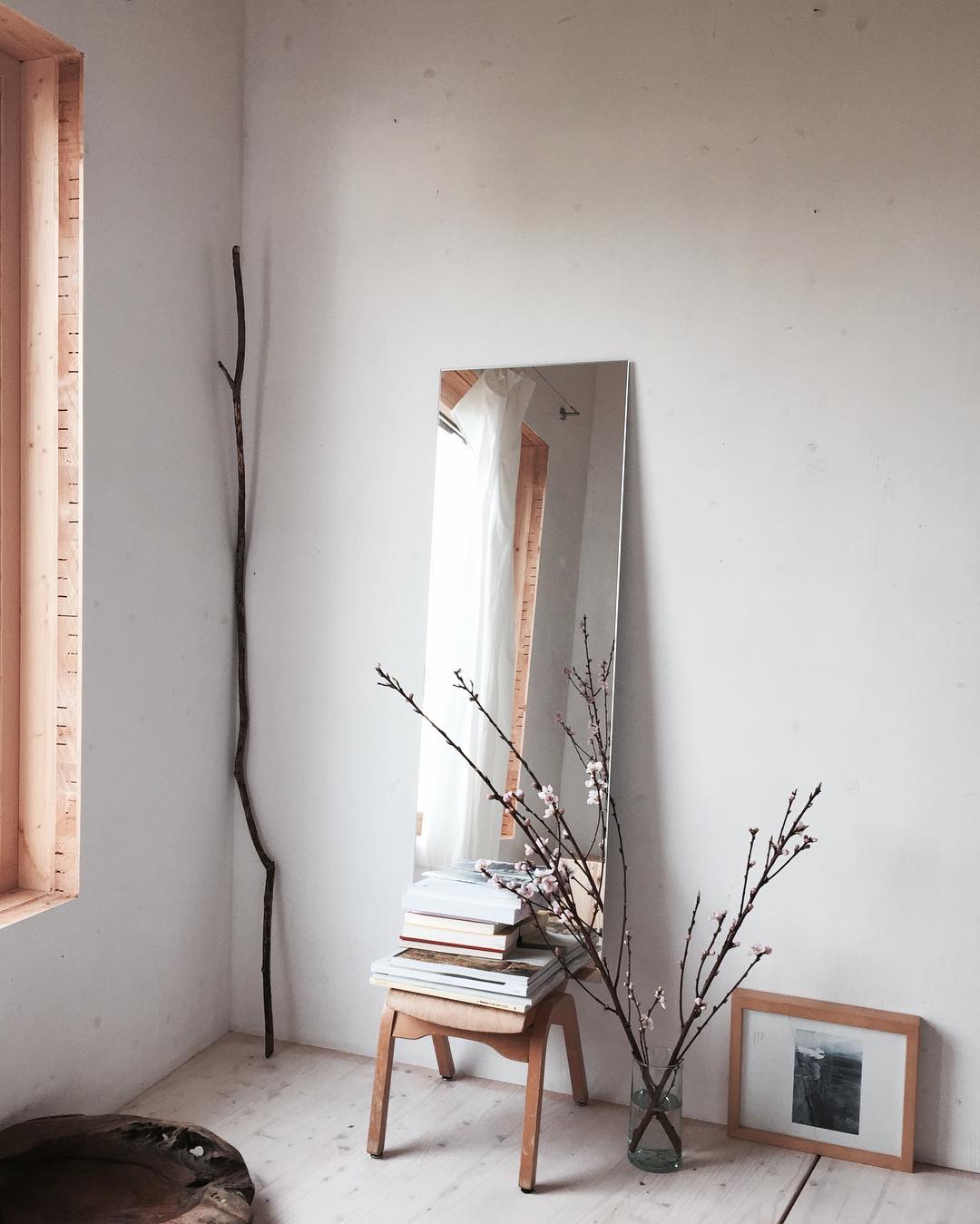 I'll of course be sharing more as the project progresses, but for now lets kick things off with a reveal of the initial direction we settled on last December! Kim's personal style is subtle and understated, a vibe I've taken to calling 'classic contemporary'. She loves luxe materials and timeless clean lines, with a hint of moody edge thrown in for good measure (I mean, girl knows how to rock a biker jacket like nobody's business!) Below is the product board I put together to give Kim an idea of how I see the room coming together. Over the course of the shopping process we've kept the same vibe but have swapped out several of these pieces…so follow along to find out where we end up!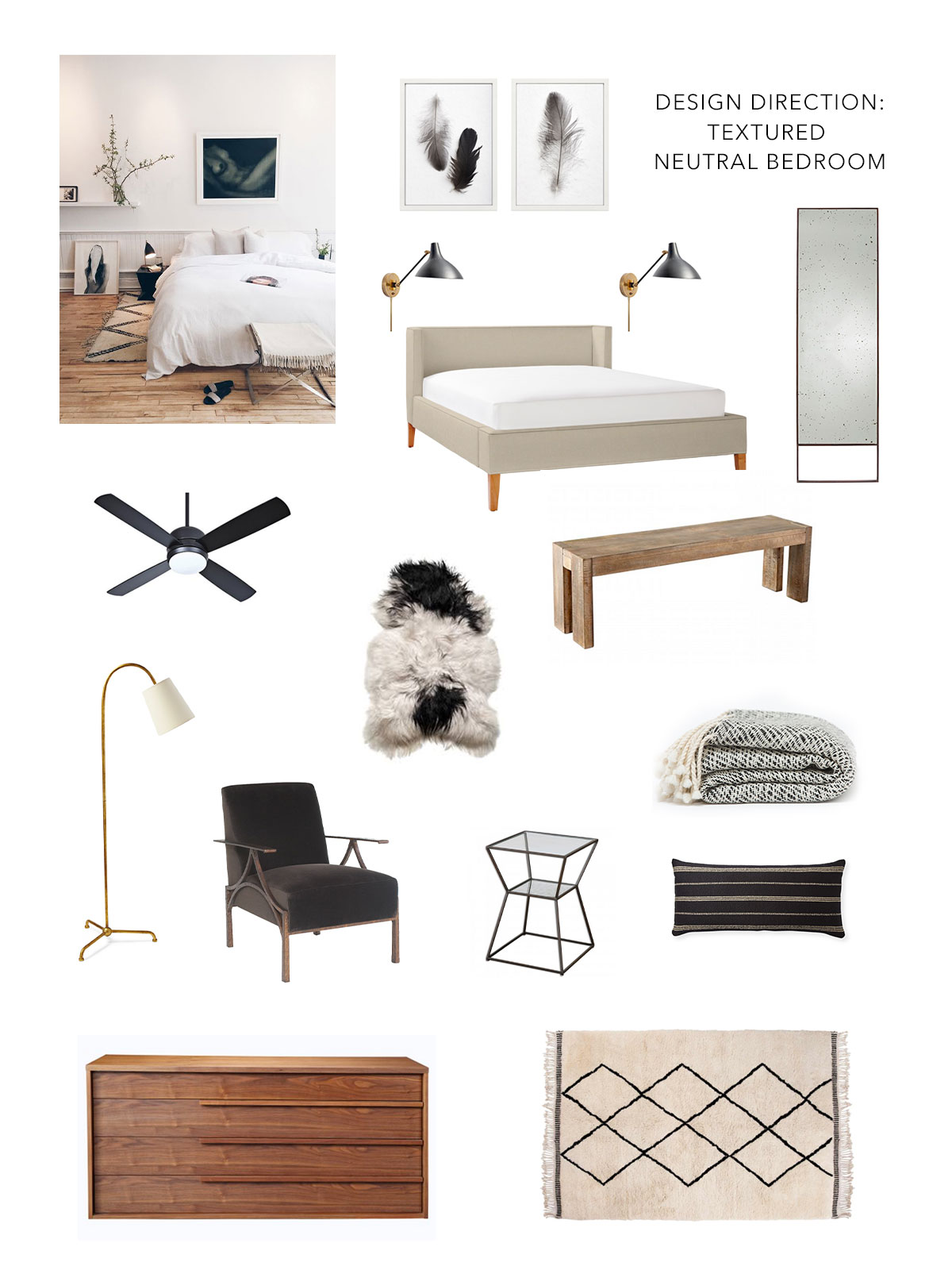 Shopping Guide: Feather Art. Upholstered Bed. Wall Sconces. Floor Mirror. Black Ceiling Fan. Sheepskin Rug. Wood Bench. Velvet Chair. Glass and Iron Accent Table. Knit Throw. Striped Lumbar Pillow. Four Door Dresser. Beni Ourain Rug. Images: 1. 2. 3.