This post was created in partnership with Samsung. The pressure to do it all this time of year can get seriously intense! I know I'm not alone when I say that I'm pretty wiped out from my attempts to meet my own expectations of what the festive season should be. From the parties and gatherings to the decorating and gift giving, it's enough to make even the most active and extroverted person feel overwhelmed—and for an introvert like me, it makes me all the more aware of how critical my downtime is for my sanity. So as hard as it is, I'm doing my best to rejuvenate and recharge whenever possible, and I'm focusing on making my home a serene retreat from all the holiday madness!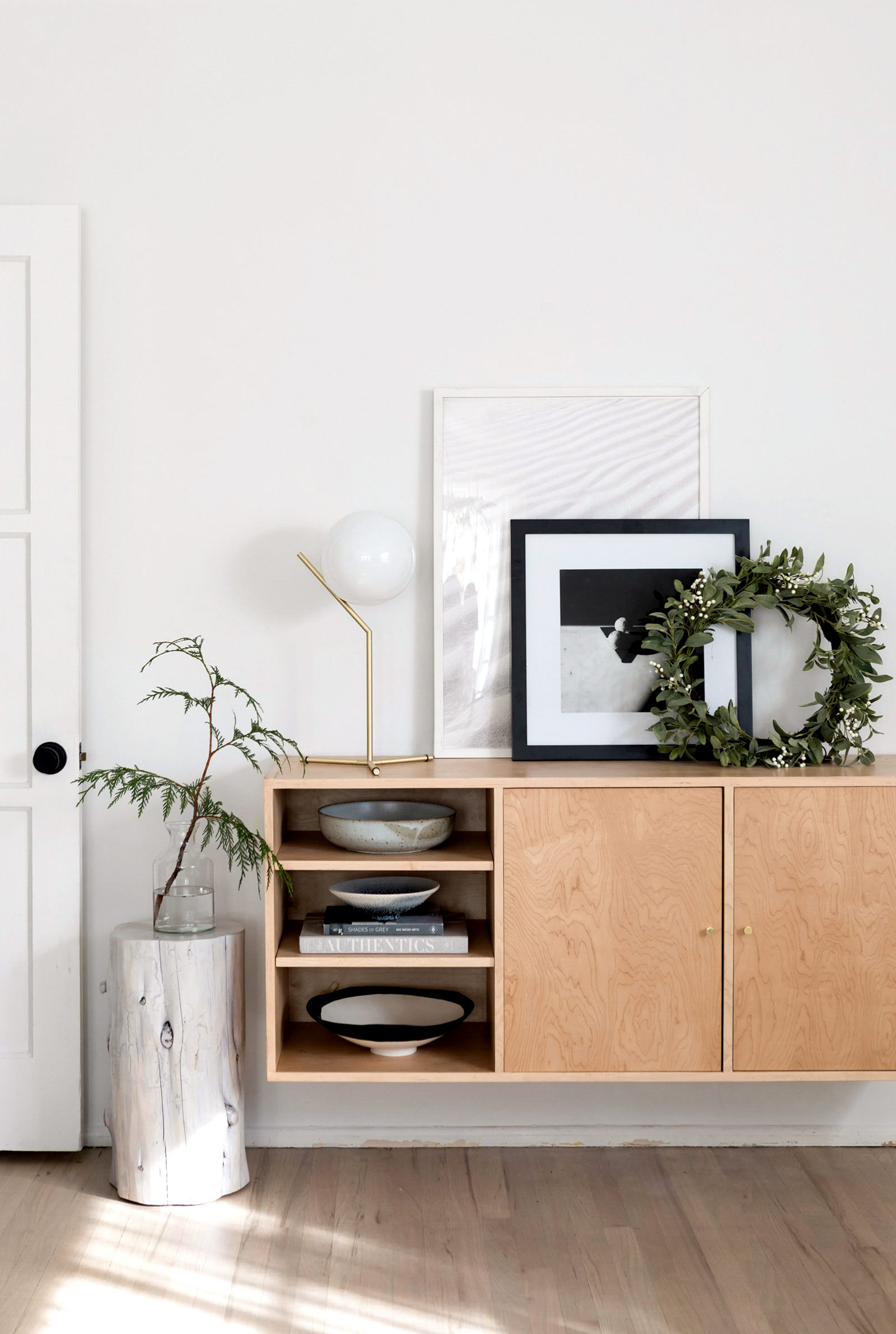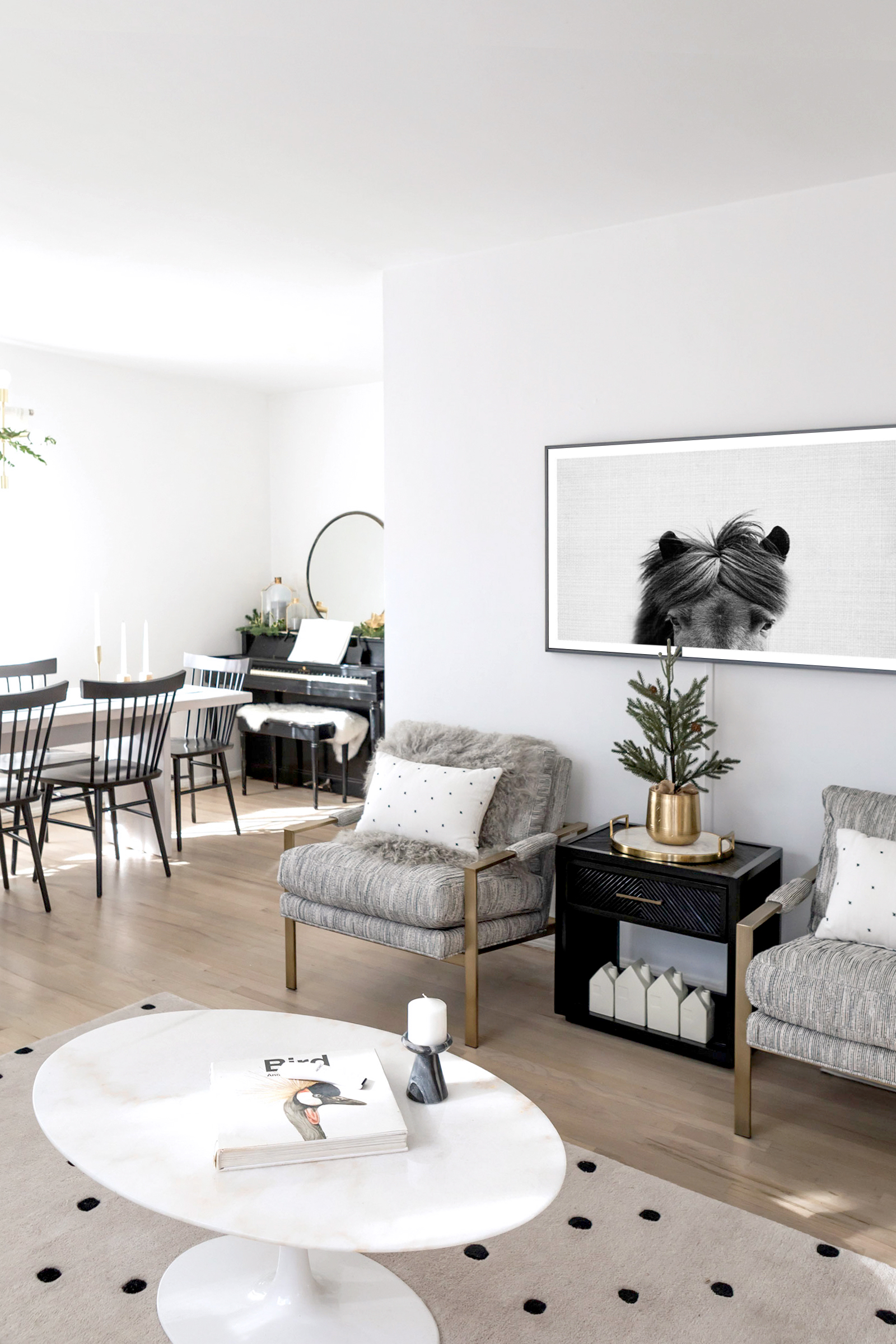 The most important step in creating a sanctuary at home is identifying what to keep and what to edit out: only items that check all the boxes for form and function need apply! This Christmas, the hardest working addition to my space is The Frame TV by Samsung. It's my number one ally in setting a clean and streamlined tone! Gone are the days of an eyesore TV detracting from my carefully considered holiday greenery and minimalist ornaments. Instead, The Frame is designed to look like a piece of art the TV is not in use! It has a no-gap wall mount, so it sits flush to our wall just like a picture; and when it's not in use, we put it in "art mode" to create the effect of framed artwork in our living room. Oh, and because the holidays can get messy enough, The Frame has a nearly invisible optical cable that connects to a single, slim One Connect box that tucks into the drawer of our accent table. When visitors come to the house, they don't even realize we have a TV in the living room until we draw The Frame to their attention!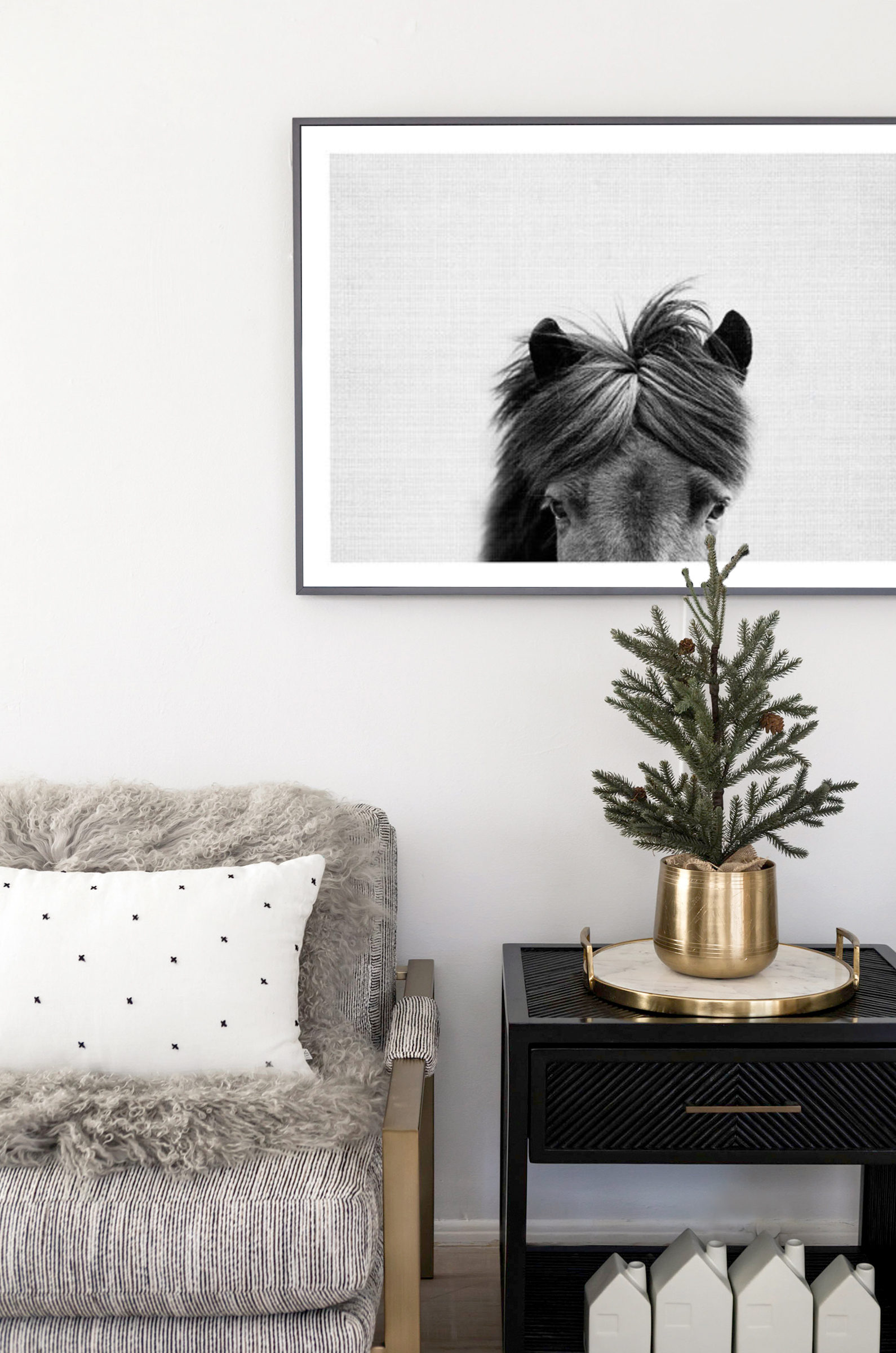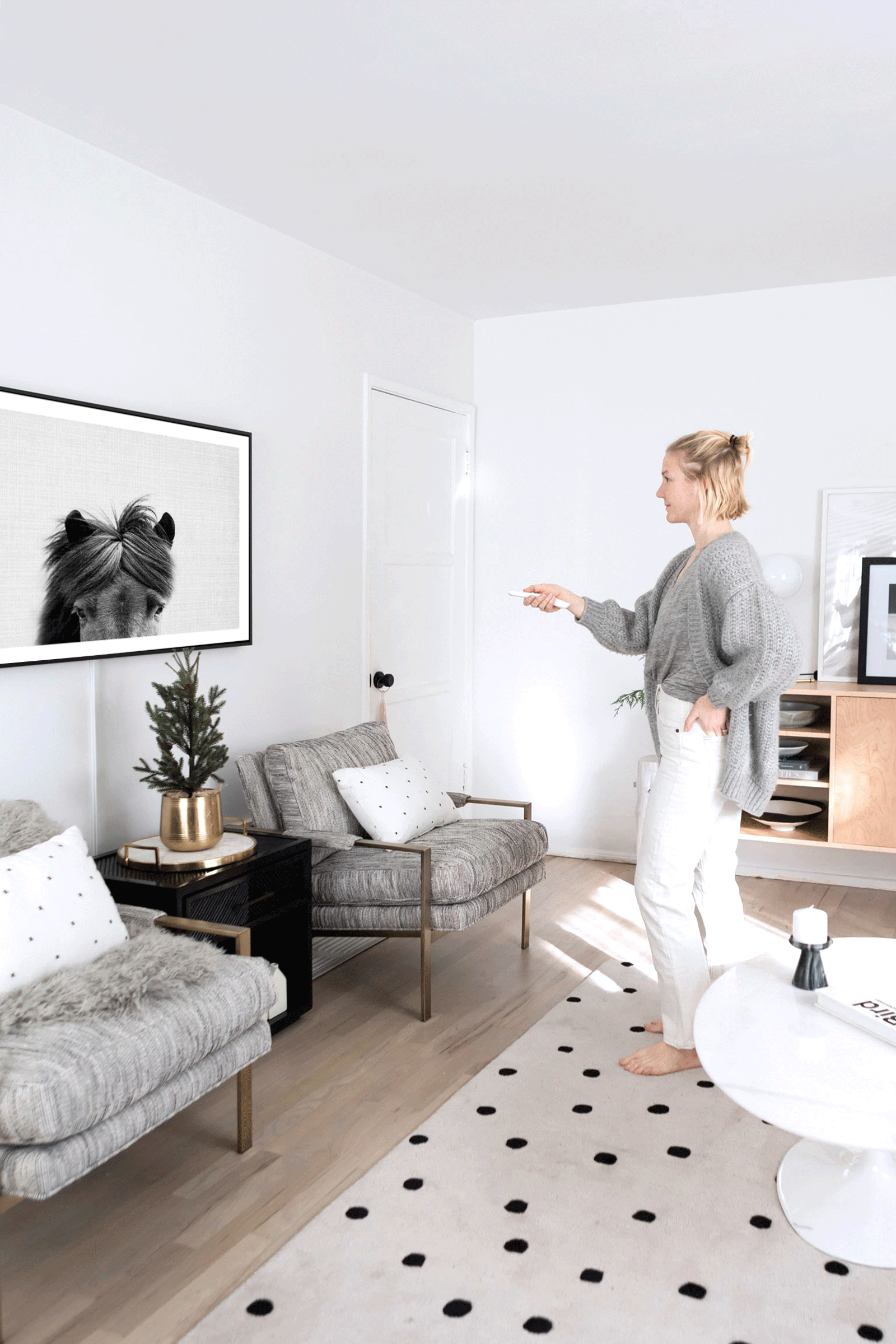 Of course, the importance of the edit applies to the visual aspects of your home sanctuary too. That's why I love that The Frame offers interchangeable bezels in hues like black and white, natural wood and walnut, enabling you to choose the color that best suits your room. (Bonus! They're 50% off from now until 12/9!) Plus, The Frame allows for full control of the art that's displayed during Art Mode, so I can switch things up according to my mood. I can select from The Frame's included selection of landscape photography, still life, and illustrations, or I can upload my own images for to enjoy. Works by my favorite photographers feel special and one-of-a-kind (plus purchasing a digital file is much more accessible than having something printed and framed!), while family photos help me feel closer to my nearest and dearest during moments of holiday nostalgia. It's so easy to switch it up with the click of a button!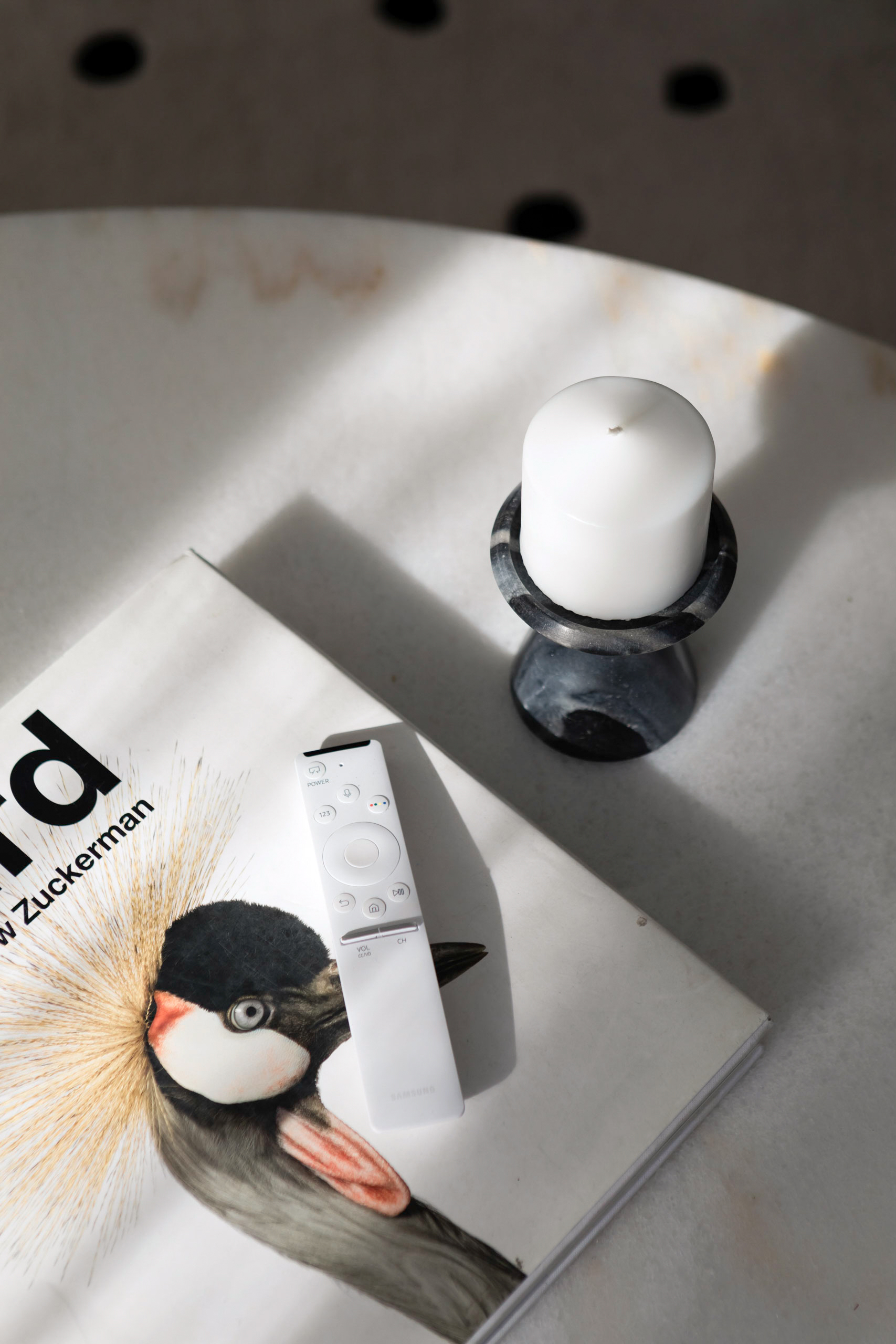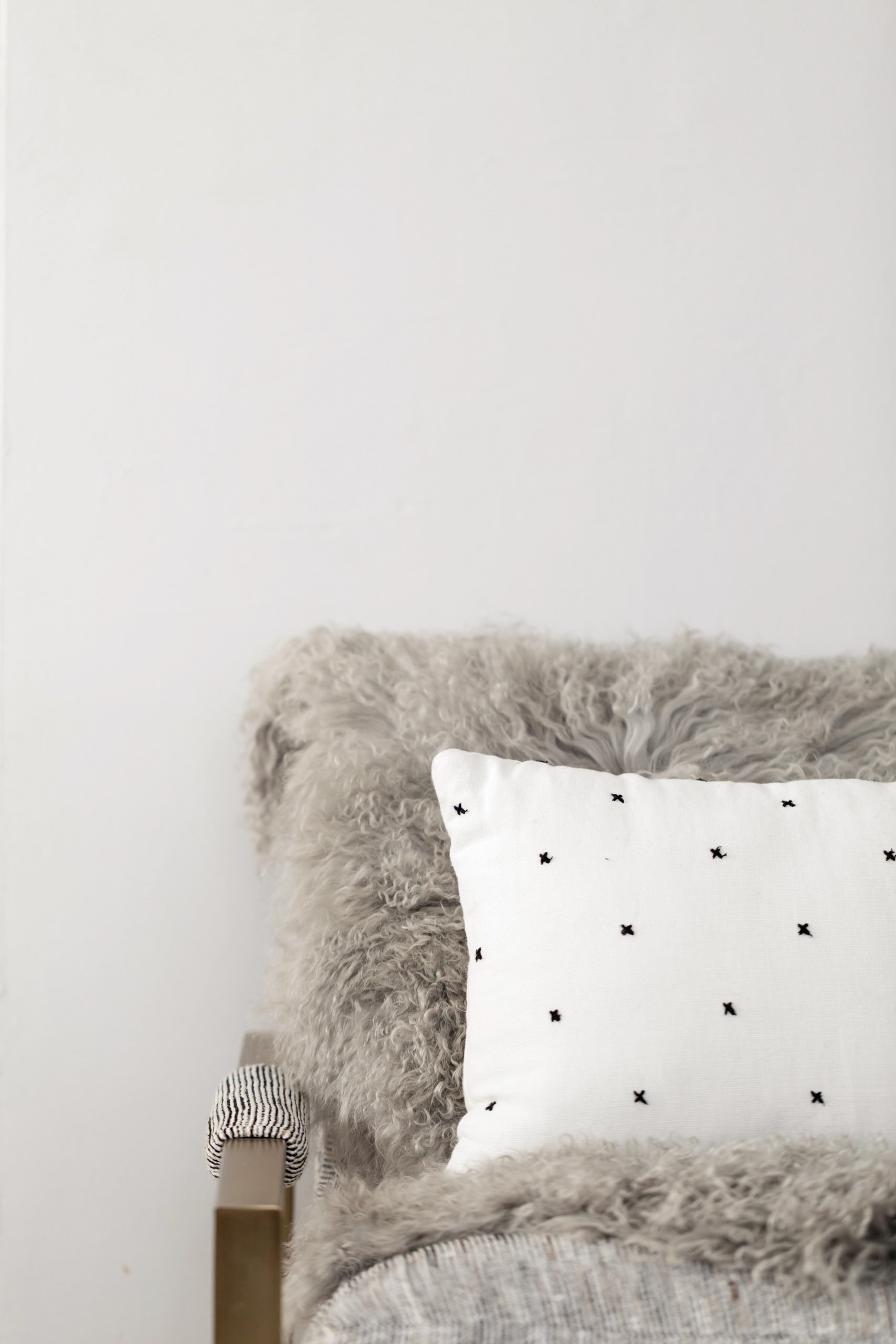 Speaking of buttons, The Frame's remote control perfectly exemplifies how careful consideration for every detail makes your home sanctuary feel like a true retreat from the world at large. It's elegant and aesthetically appealing, unlike the chunky black remotes I've spent a lifetime trying to hide from view. It's such a little thing, I know, but because its shape and proportions are so pleasing to the eye, I get so happy simply looking at it! And when each object in your space brings you joy, you're able truly to appreciate the present moment without distraction. Delight really is in the details, after all, and even an hour of precious R&R in a space designed exactly to your liking is all it takes to refresh, and recharge—and then get back out into the festive bustle feeling like your very best Holiday Elf Self!
Photos: Monica Wang Photography. Icelandic Horse Photo in The Frame: LILAxLOLA. Disclosure: I partnered with Samsung to concept, style, produce, write, edit and share this post. All opinions are and always will be my own. Thank you for supporting the brands that enable me to bring you fresh inspiration daily!