Just two more days 'til Christmas! While Santa is greasing the runners on his sleigh and carbo-loading the reindeer for their marathon trek around the globe, here in Toronto (where I've landed for a visit with my family) we're racing around town for all our last-minute supplies. My mom and I always make the rounds to the city's best bakeries, and this year I'll be picking up a crusty, dense loaf of bread to make this fancy cinnamon toast for Christmas breakfast. The recipe is one of my favorites from Simple Fare: Fall and Winter, the second installment in the Sunday Suppers Simple Fare cookbook series. It's oh-so-simple and oh-so-good, the perfect compliment to a morning of opening presents and rolling in piles of discarded wrapping paper!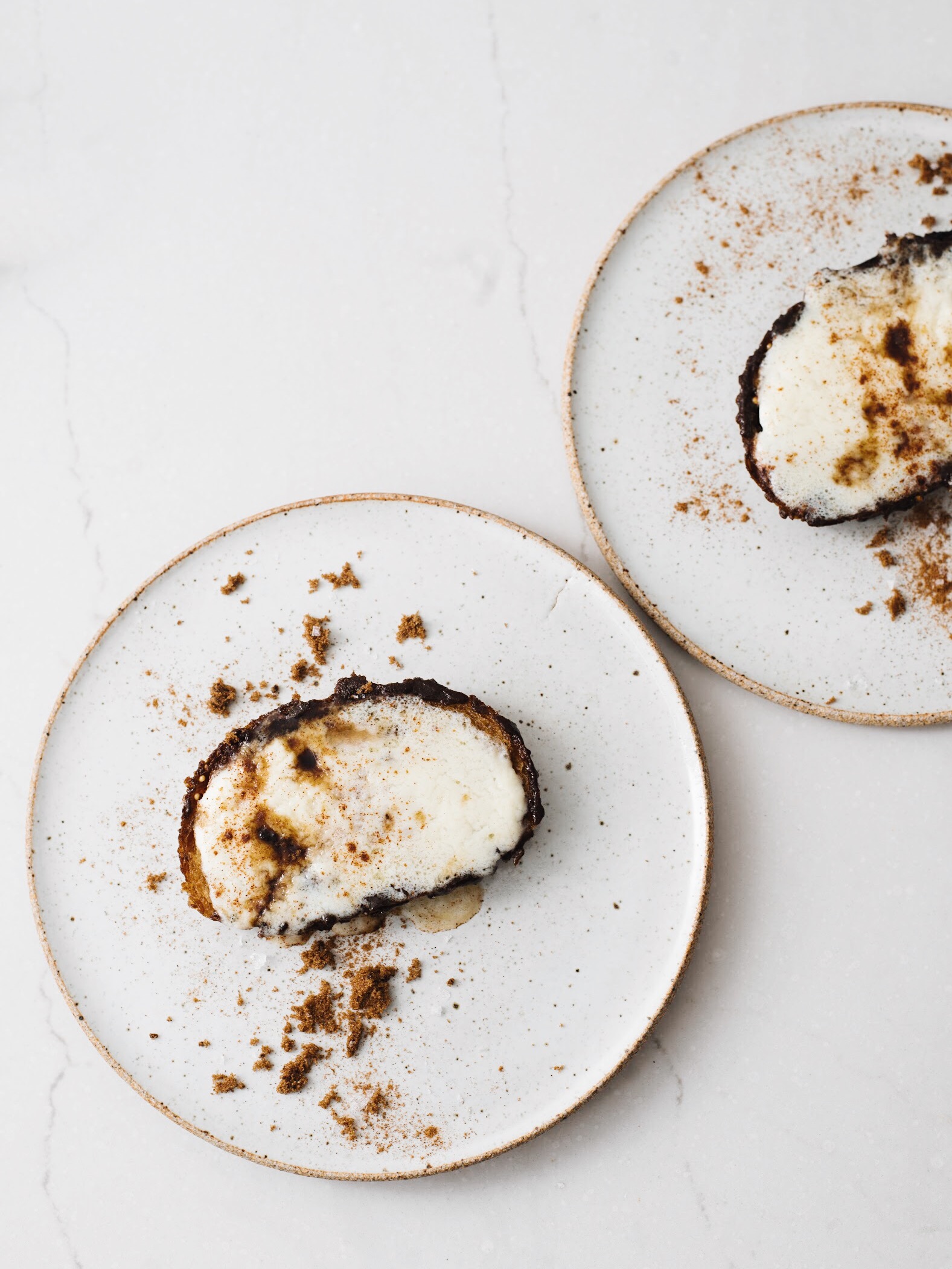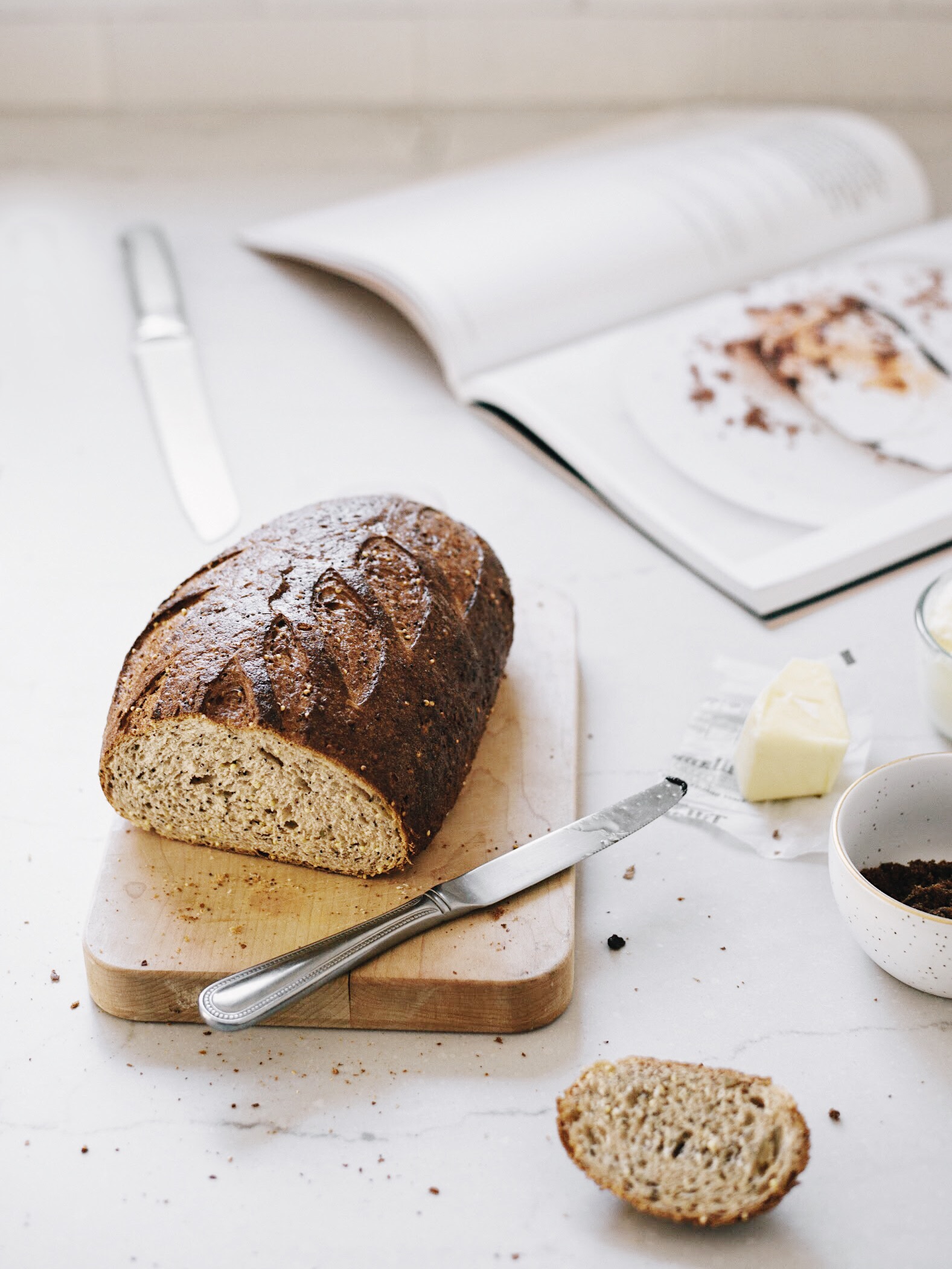 This recipe is proof that high-quality ingredients and a thoughtful preparation have the power to transform even the most straightforward of recipes into a gourmet taste explosion. Usually when I think of cinnamon toast, I envision a plain old piece of bread, browned in the toaster then dressed with white sugar and spice—something barely a step above a bowl of Cinnamon Toast Crunch cereal. This toast, however, is made in a skillet on the stovetop. The bread is steeped in a bubbling hot combination of melted butter, olive oil, and dark muscovado sugar, which gives it a crunchy caramelized crust that will have your tastebuds doing a major happy dance. Then, a thick layer of creme fraiche is spread atop the bread, where it melts just enough to dribble down your chin when you take the first bite. An extra sprinkle of sugar and cinnamon finishes this deceptively delicious dish that may just start a new Christmas breakfast tradition!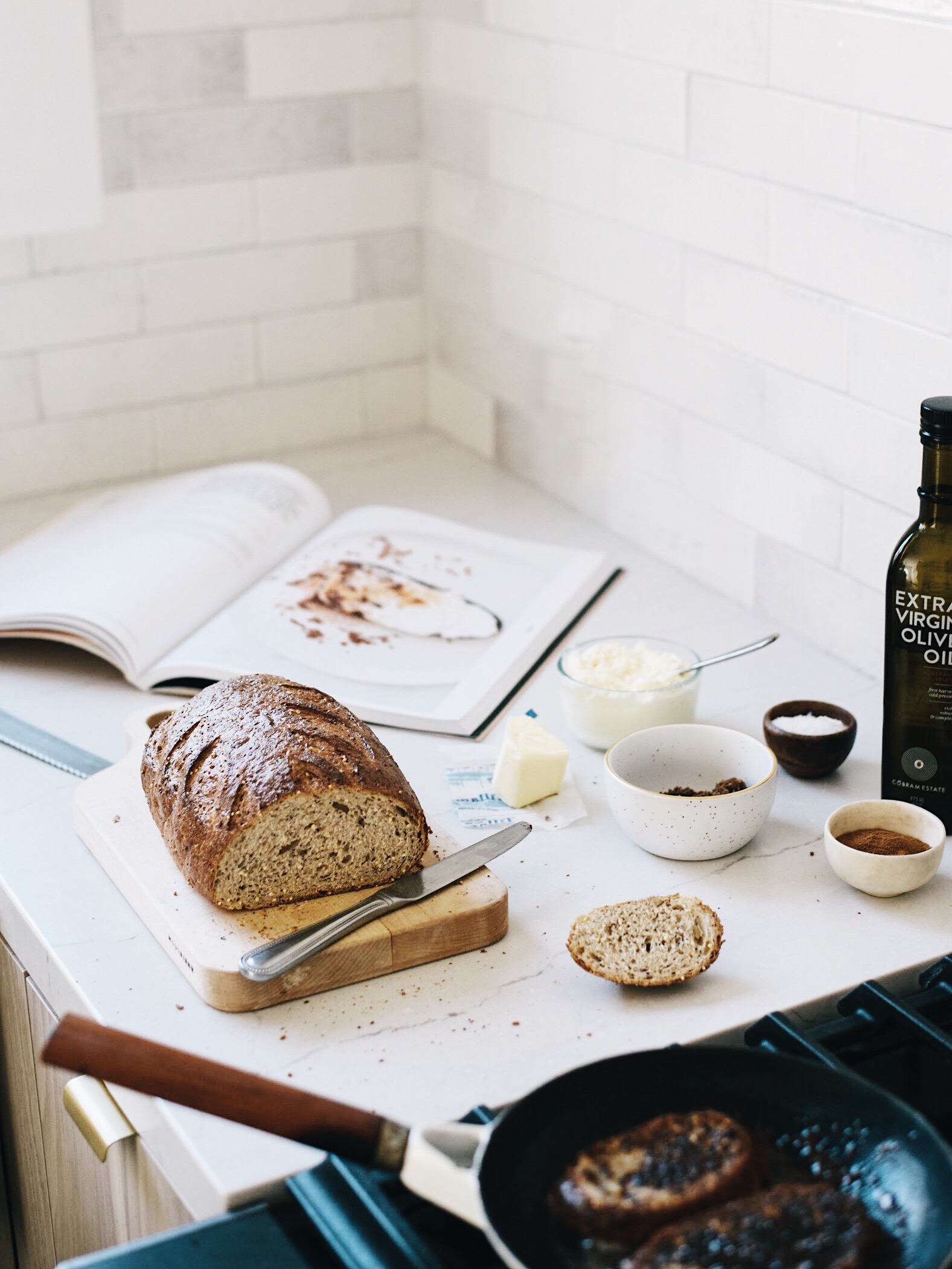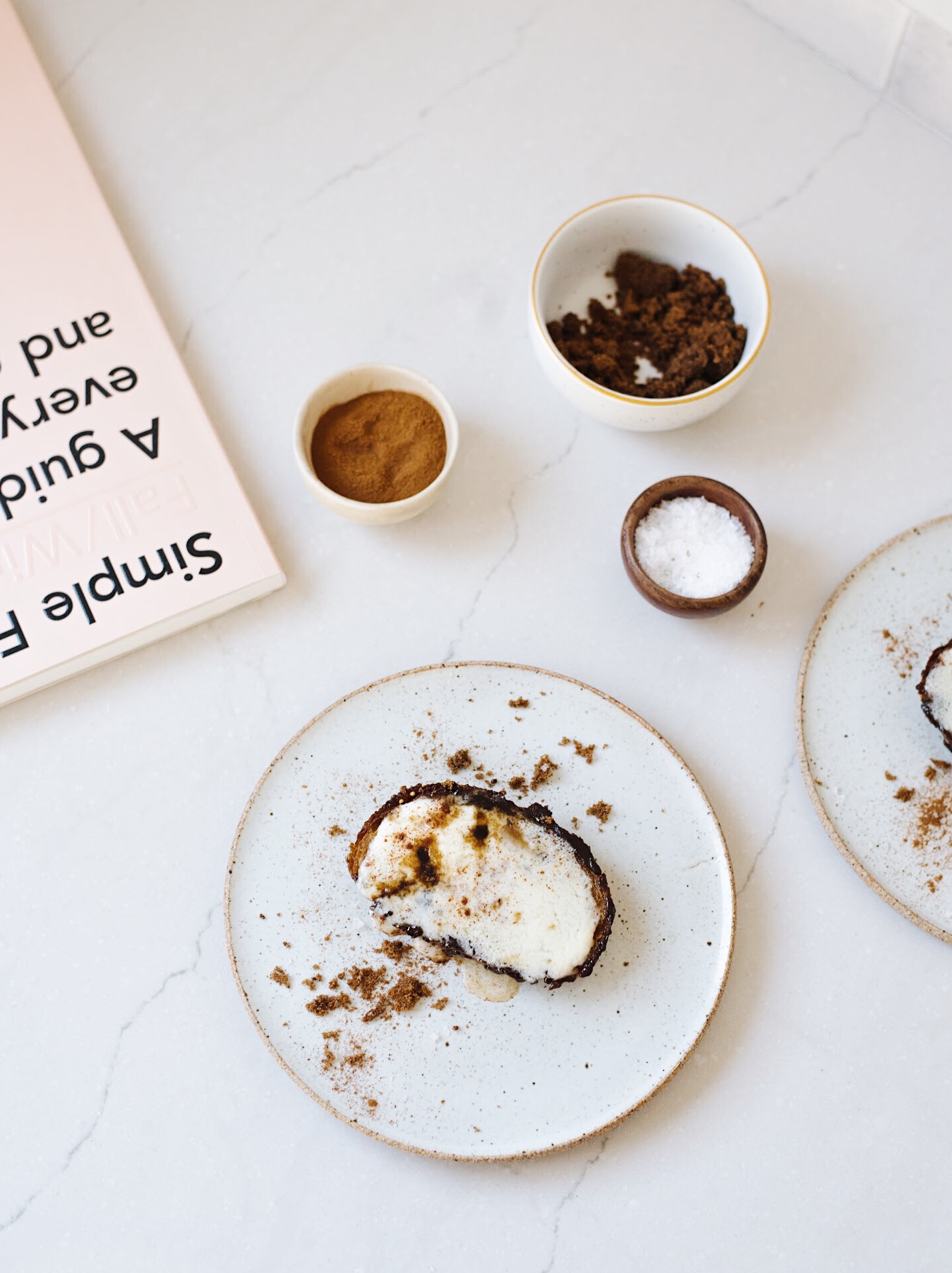 Fancy Cinnamon Toast
recipe courtesy of Simple Fare: Fall and Winter by Karen Mordechai
2 tablespoons olive oil
1 tablespoon unsalted butter
2 tablespoons muscovado sugar, plus 1 teaspoon for garnish
2 slices miche bread
1/4 cup good-quality creme fraiche
1/2 teaspoon ground cinnamon
flake sea salt
In a medium skillet, heat the olive oil and butter of medium heat. Once the butter has melted, add the muscovado and mix to combine. Place the slices of bread in the skillet and toast, flipping once halfway through, until golden on both sides, about 5 minutes total. Remove the bread from the skillet and spread creme fraiche over each slice. Top with a sprinkle of cinnamon, muscovado, and flaky salt.
Photos: Miles Fortune.