Remember the space saving kitchen design by Taylor + Taylor that I shared last week? Well, as promised, here's a closer look at that jaw-dropping modern tile floor mosaic that takes the kitchen from amazing to out-of-this-world! This floor was the one teeny tiny piece of input I myself had on the design—and not even because I conceived of it myself, but rather because I sent the Taylors an inspiration image that they subsequently ran with and made their own. Really, all credit goes to Jess and Jonathan for creating this gorgeous mosaic pattern, and to Fireclay Tile for producing such gorgeous tile that's a breeze to work with!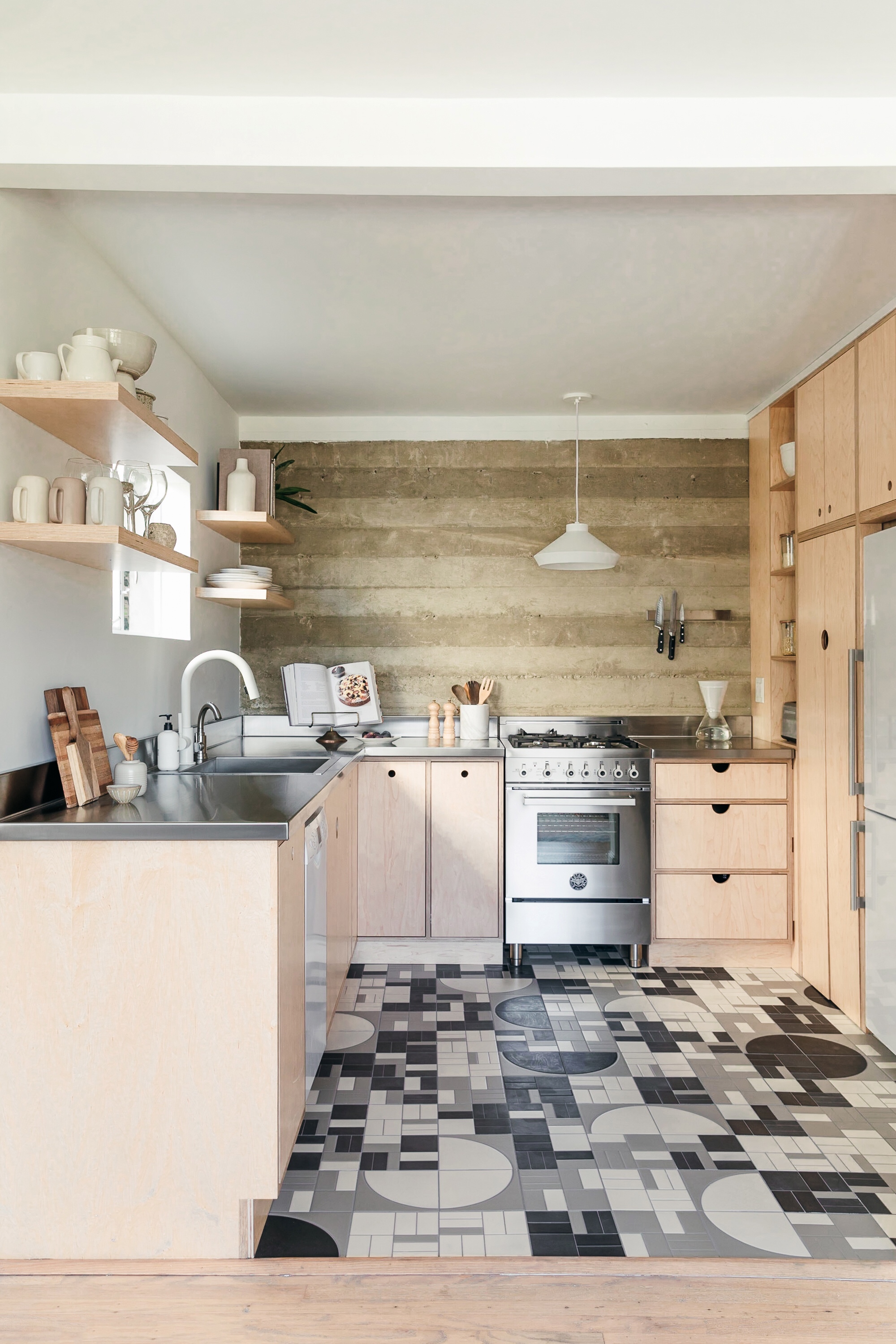 You can see that inspiration image below. Isn't it fab? It's one I saved ages ago, and the minimalist, utilitarian vibe of the kitchen cabinetry and concrete walls presented the perfect opportunity to dig it out of my files! Once Jess and Jonathan decided to make the leap and take a bold risk with the floor, Fireclay's Agrarian Collection lent itself beautifully to creating this look, especially given how easy it is to customize color combinations and see how they'll look before you buy using Fireclay's Color-It Tool. Jess and Jonathan chose a pairing of the Fallow and Grange tiles for their blend of curves and straight angles, then selected a neutral palette consisting of Fireclay's Carbon, Feldspar + Pumice colors. Each tile was then handmade in Fireclay's northern California facility before being shipped down to LA!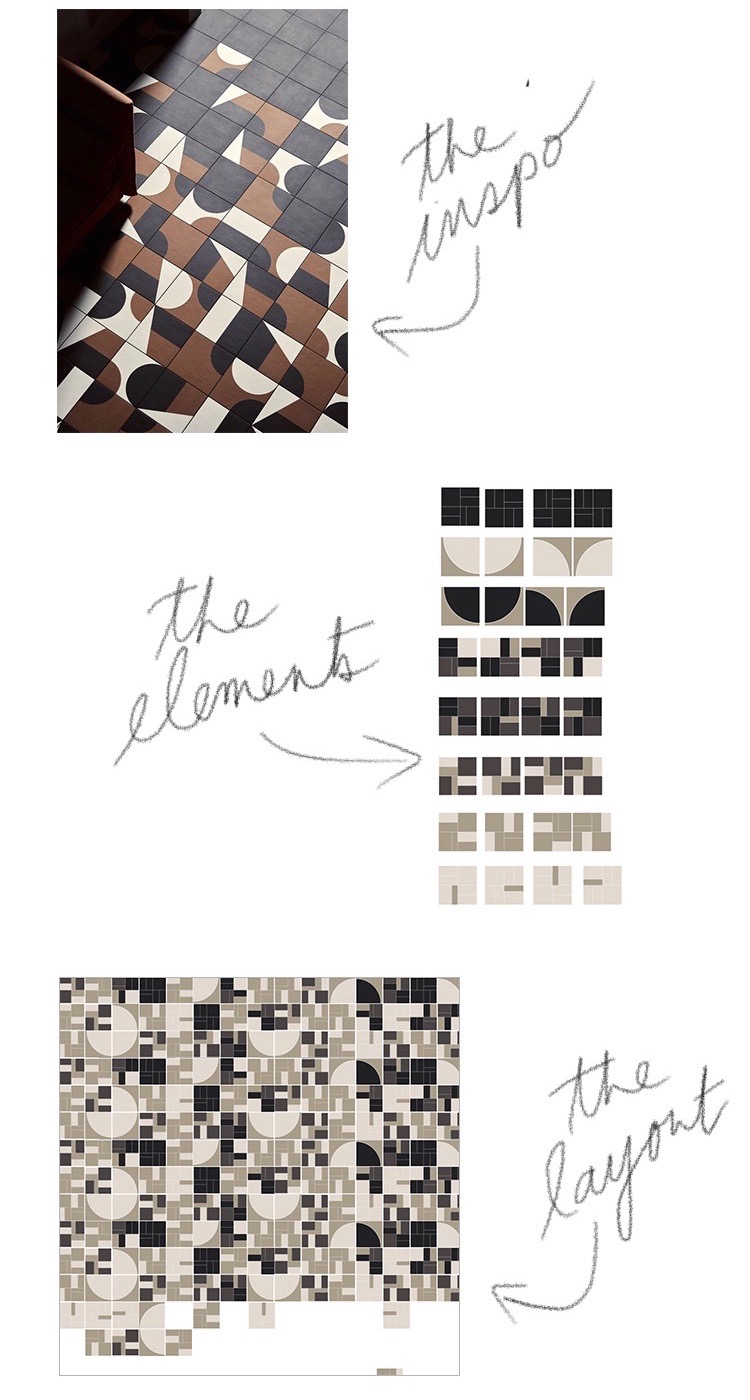 Once the tile arrived, Jess set to work placing each unit on the kitchen floor according to the plan she'd drawn up. Seeing things in person is of course different than a mockup computer, of course, so she did have to try several iterations before landing on a layout she was 100% pleased with. I, for one, think it turned out brilliantly, as its just dynamic enough to make a real statement but not so loud that it detracts from the overall subdued effect of the kitchen. I can also say that these photos don't completely do it justice, and the floor must be seen in person to appreciate its beauty. Just don't all show up to Jess and Jonathan's house at once, though–because as you'll recall, this kitchen is only 85 square feet in size!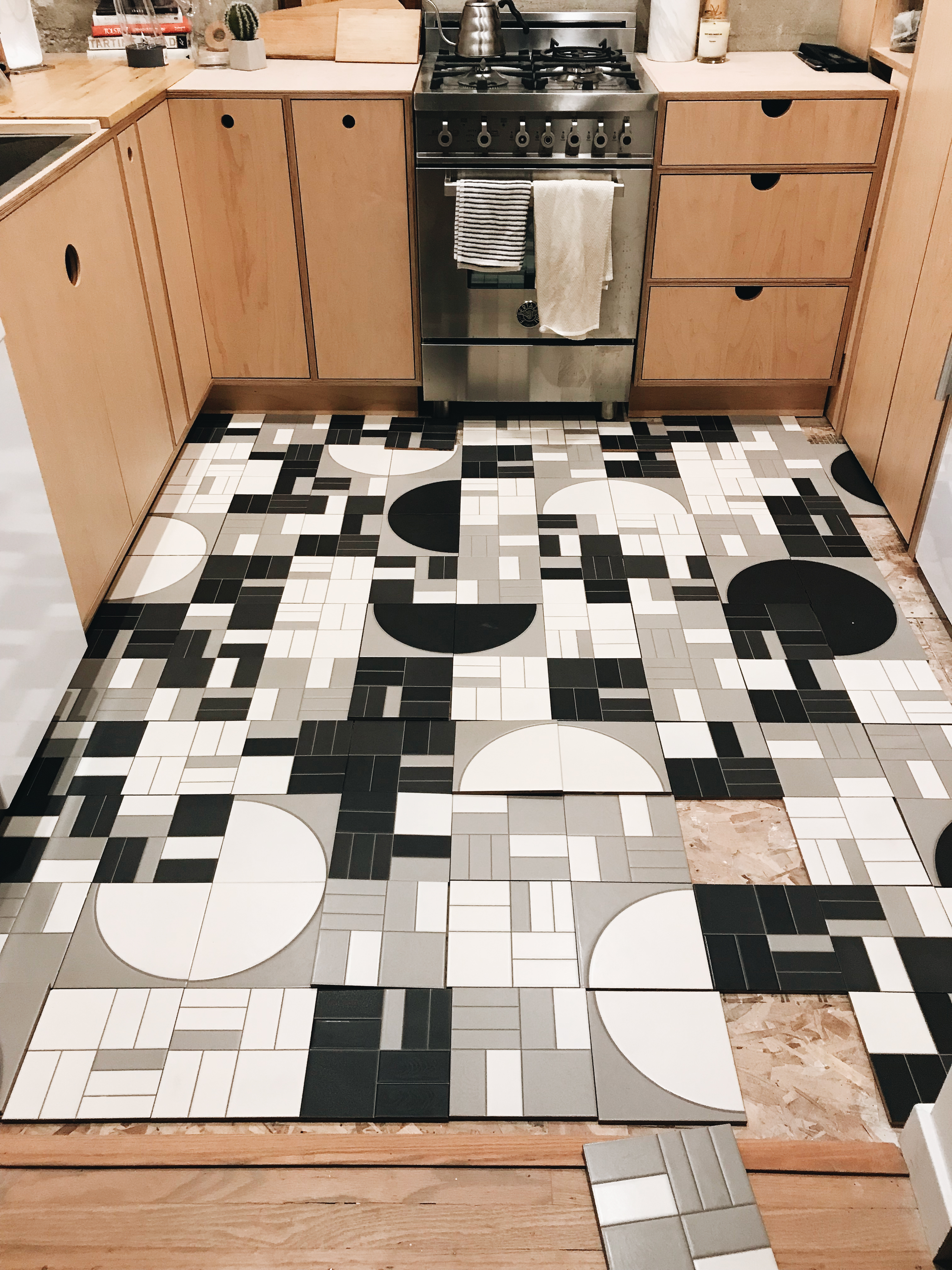 Final install kitchen image credit: Monica Wang.