Brace yourselves for a tw0-part (or even three-part!) post so chock full of Thanksgiving table inspiration and holiday entertaining ideas that you're definitely going to want to grab a pen and take notes! Earlier this fall I joined forces with my wonderful friend Elizabeth Messina to host one of Sunday Suppers' Sobremesa dinner parties for a handful of lovely ladies at my studio Light Lab. What is Sobremesa, you ask? It's worldwide supper series started this past summer by the Sunday Suppers team as a way to celebrate the simple pleasure of cooking and sharing a meal together. Anyone can apply to host a dinner, and Sunday Suppers provides a menu, shopping list, and entertaining suggestions to make hosting easy and fun. Supper guests contribute through the purchase of a ticket for the meal, and a portion of ticket proceeds support The Hunger Project—a global initiative that empowers rural villages to develop self-driven, sustainable solutions to hunger and poverty. In short, it's a no-brainer way to enjoy good food, great company, and give back at the same time!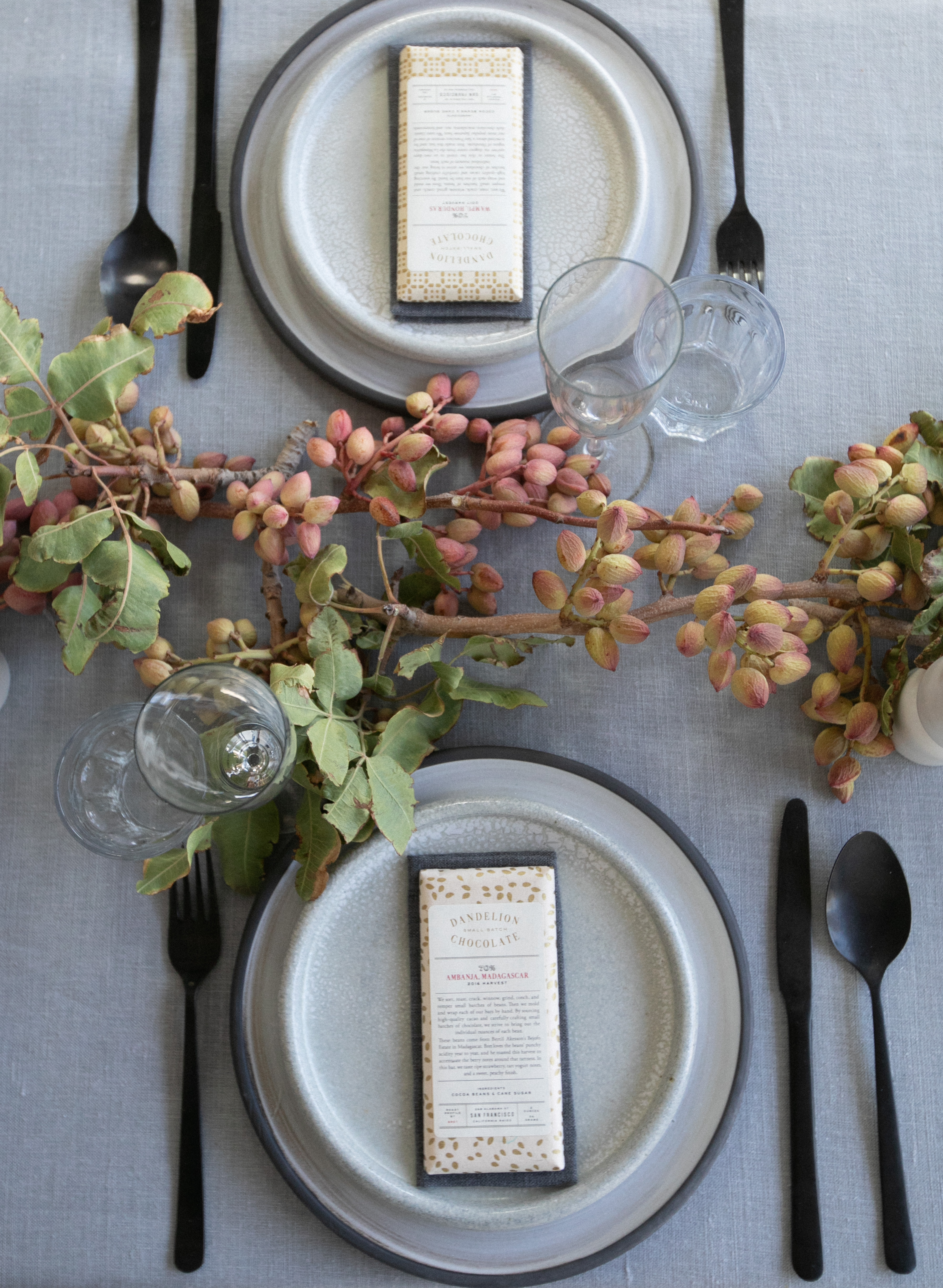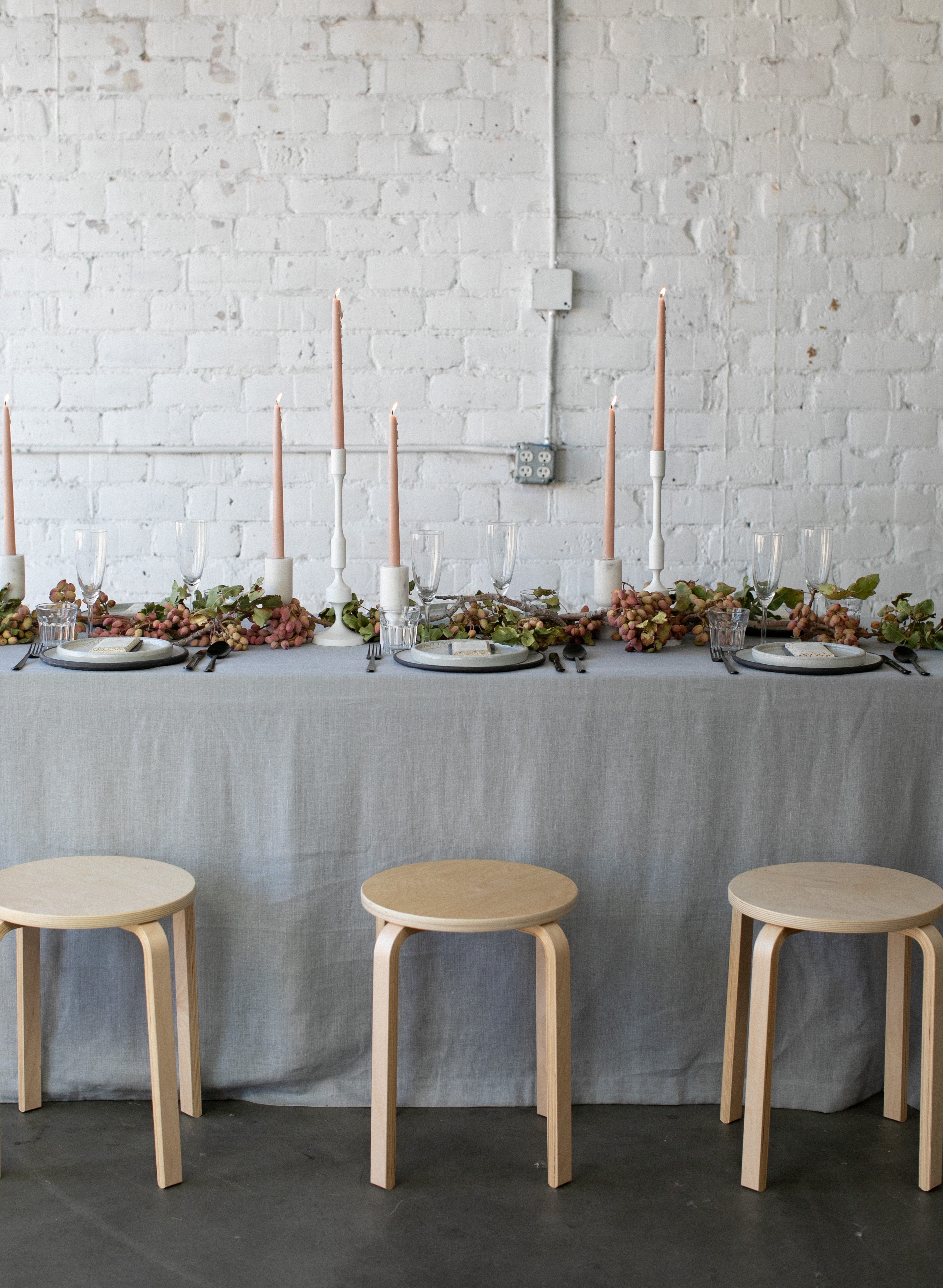 Elizabeth and I co-hosted a Sobremesa dinner together last summer and had so much fun that we didn't have to think twice about doing it again! Both Elizabeth and I have a thing for neutrals, in particular grey (I mean, have you seen our respective Instagram feeds?!) It's such a sophisticated color that can be layered with other hues, and it can easily veer either traditional or contemporary. When we hosted a previous Sunday Suppers event together at Elizabeth's studio, we took a more vintage-inspired direction—so this time we decided to switch things up and skew a bit modern. We contrasted stark whites and blacks with the various greys to create a really clean, crisp look; and then added shades of blush with the candlesticks and floral arrangements to provide an overall softness. A touch of Scandinavian modern is present in our choice of bentwood birch stools—which are just IKEA FROSTA stools, by the way. Stackable and only $14, they're a brilliant option to have on-hand for entertaining a crowd!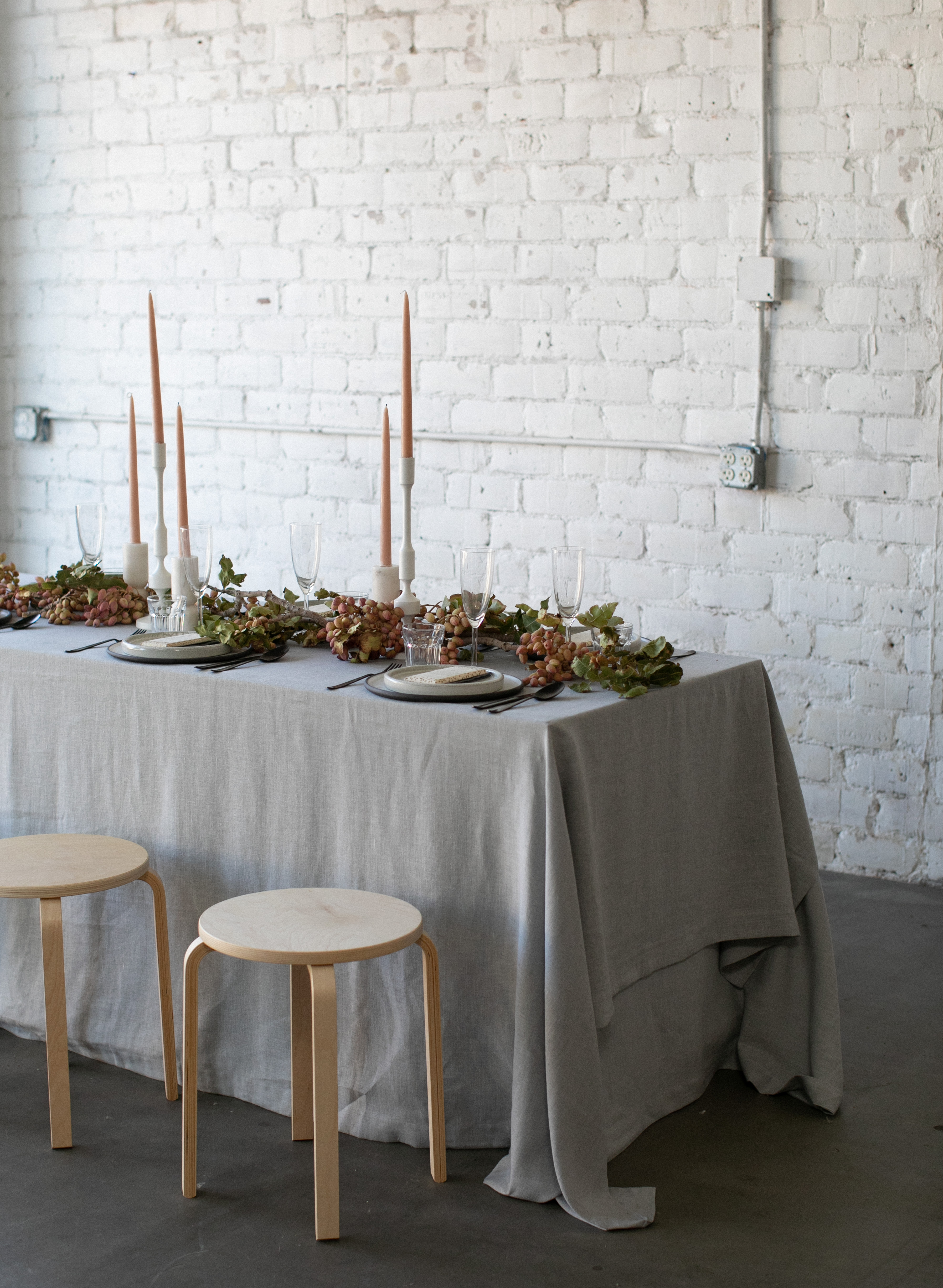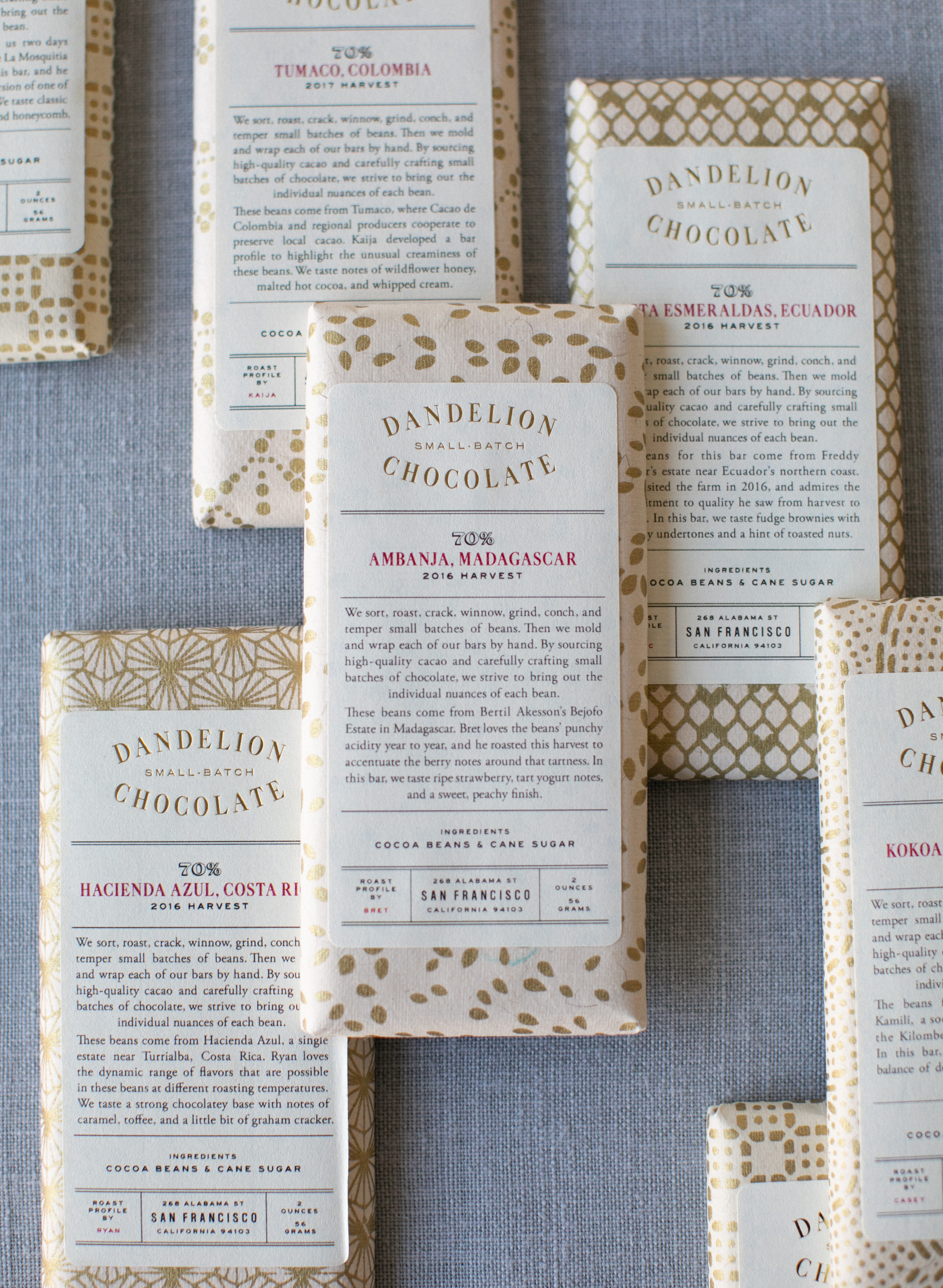 The foundation of our table was a stunning light grey linen tablecloth from Matouk's Chamant line. It set an elegant tone and was really easy to style with too; since it's a linen blend, it offers all the luxurious appeal of pure linen but has the added benefit of being easy to iron, and the drape on it is exquisite! Atop each plate we placed one of Matouk's Chamant cocktail napkins. I'd never used a cocktail napkin in place of a dinner napkin at the table before, but I really loved how they created a layer of dimension without cluttering up the table with tons of fabric. Then, onto each napkin, we placed an artisinal chocolate bar from Dandelion Chocolate. Not only is their patterned packaging a subtle yet dynamic touch at each place setting, but they also make a perfect take-home favor for each guest!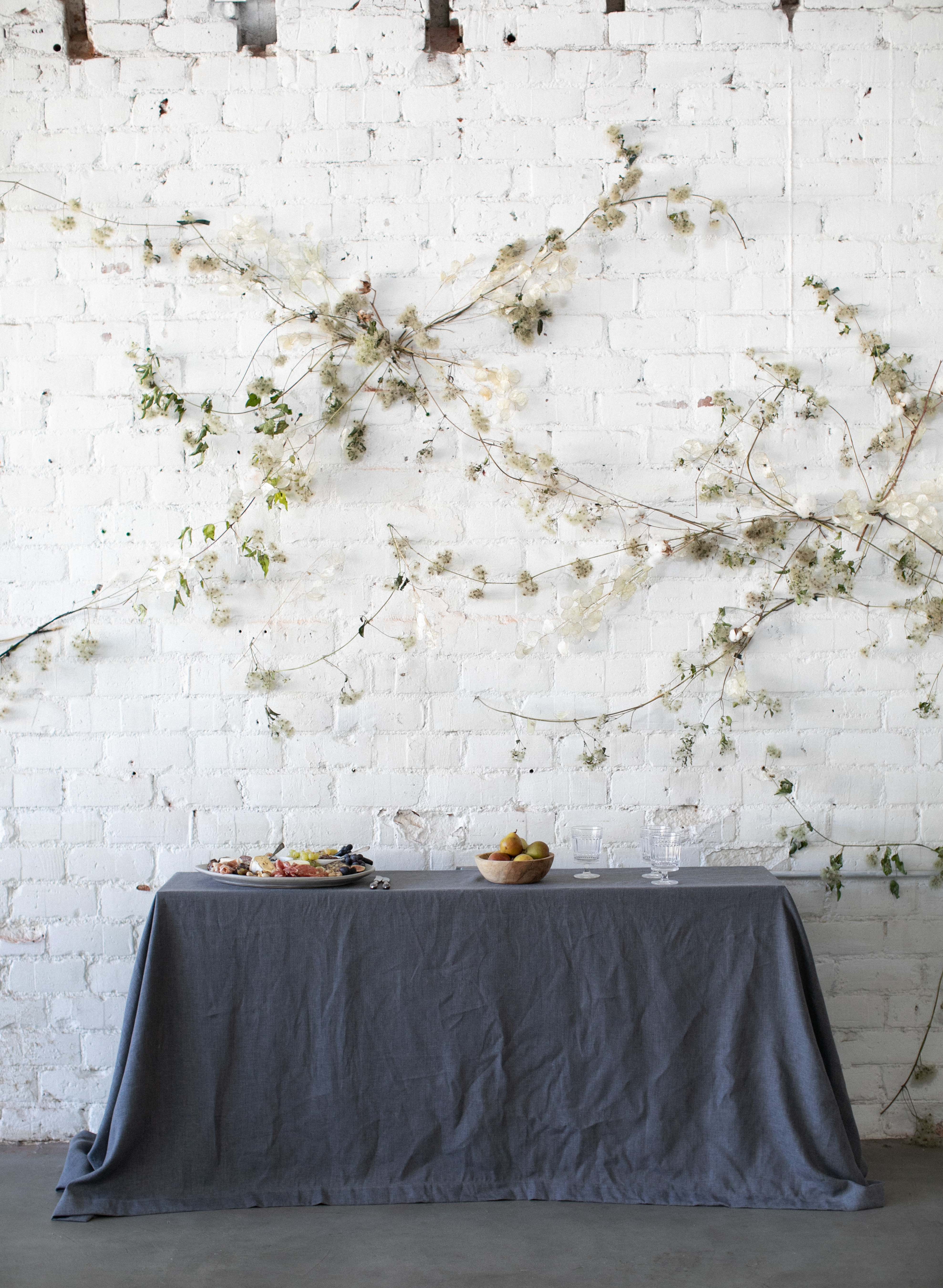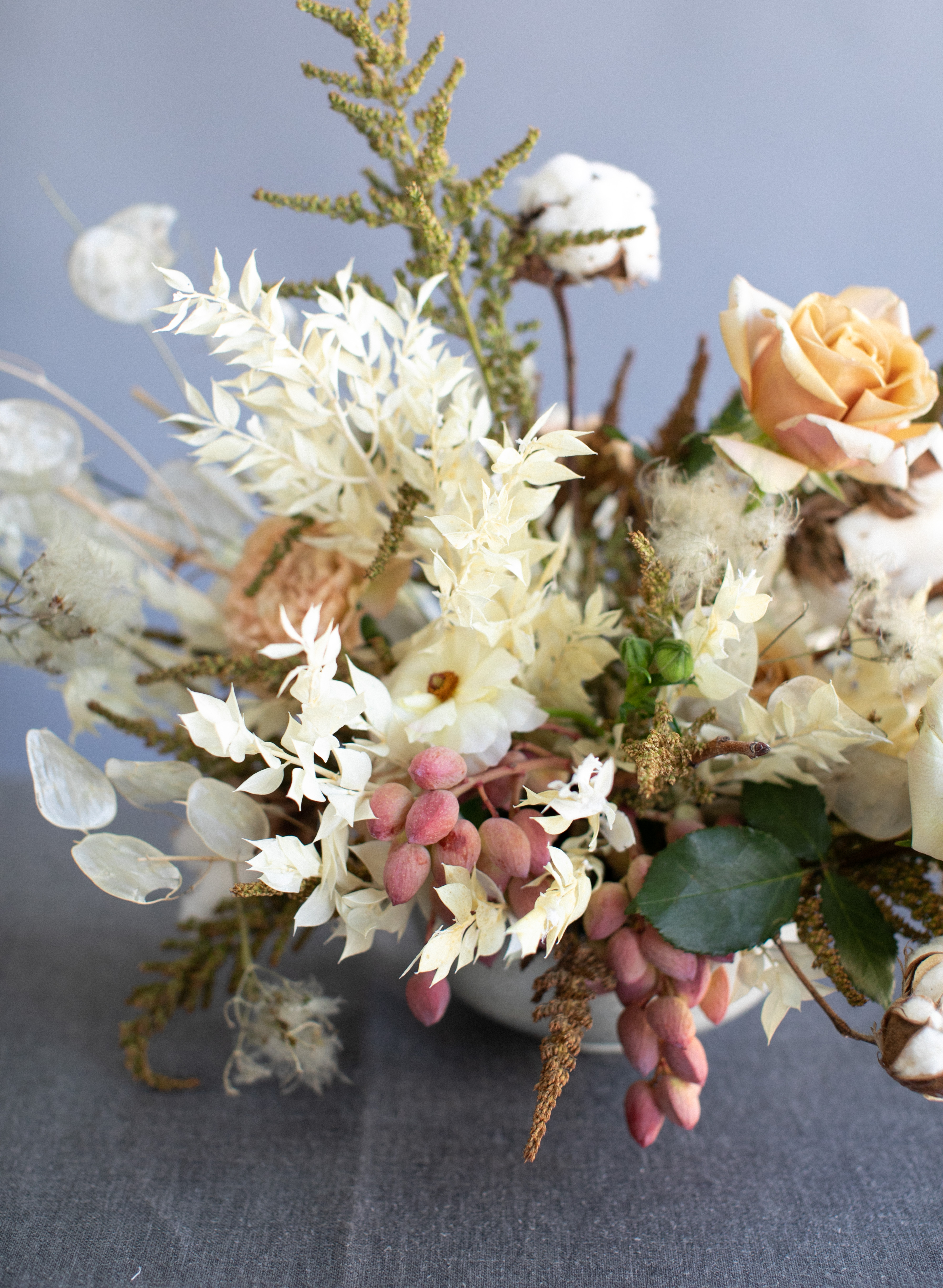 We enlisted our friend Pinky Farnum of Lark Farnum florals to do the arrangements for this event, and she killed it! As soon as Pinky walked through the door with some dried pistachio branches, we knew we had to incorporate them into the table; and as it turned out, a simple line of branches down the center of the table was all we needed to create a striking effect! Pinky also created a delicate install above our appetizer table, winding dried vines along the wall for an organic, autumnal look.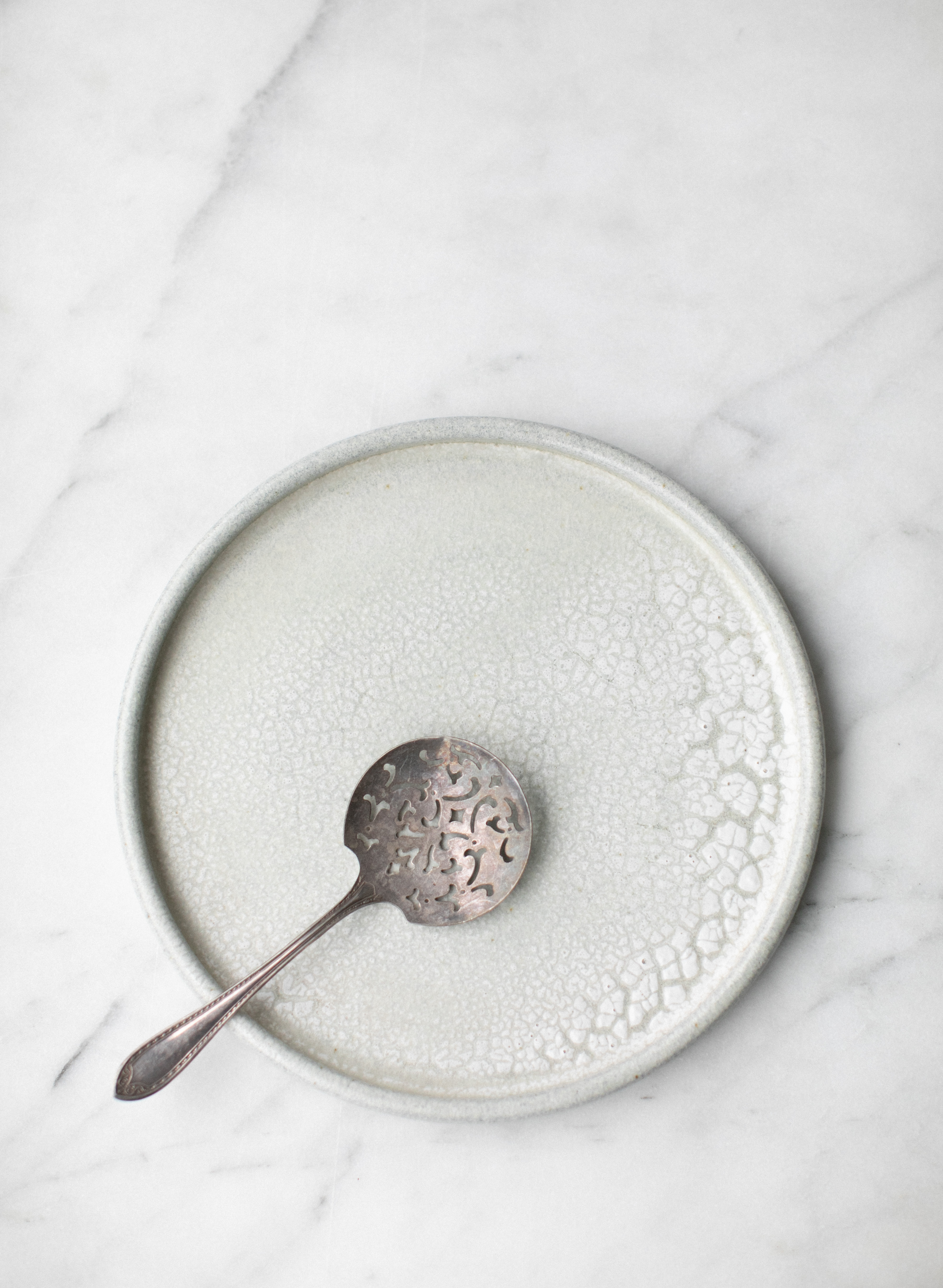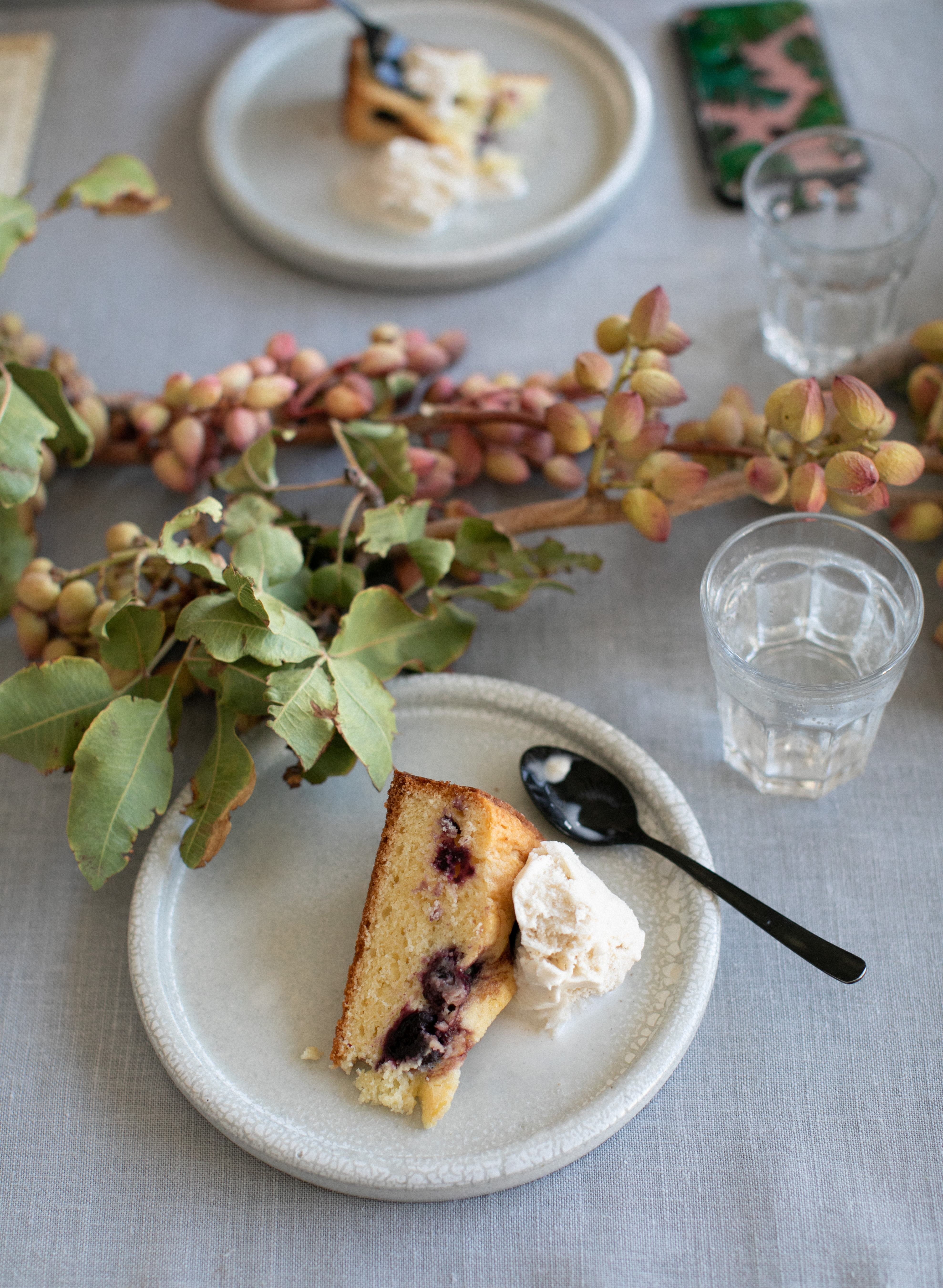 Elizabeth and I both love to create a study in contrast, so we chose to pair the refined finish of the Matouk linens with the earthy, raw sensibility of plates by my absolute favorite ceramics company in the world: Sheldon Ceramics. Founded by the incredibly gifted artisan Peter Sheldon, Sheldon Ceramics is located right here in LA, and I love swinging by the studio to see what's new. I highly recommend befriending a ceramicist in your area. Like Peter, they may often have seconds from large commercial orders, and you can find unique pieces that take a table from nice to next level! (Sometimes at a discount, too, but you didn't hear that from me!) Then, continuing our theme of contrast, we paired vintage serving spoons and glassware from Elizabeth's rotating selection at The Arte Department. The blend of tarnished silver with crackled ceramic and finely woven linen is so sublime!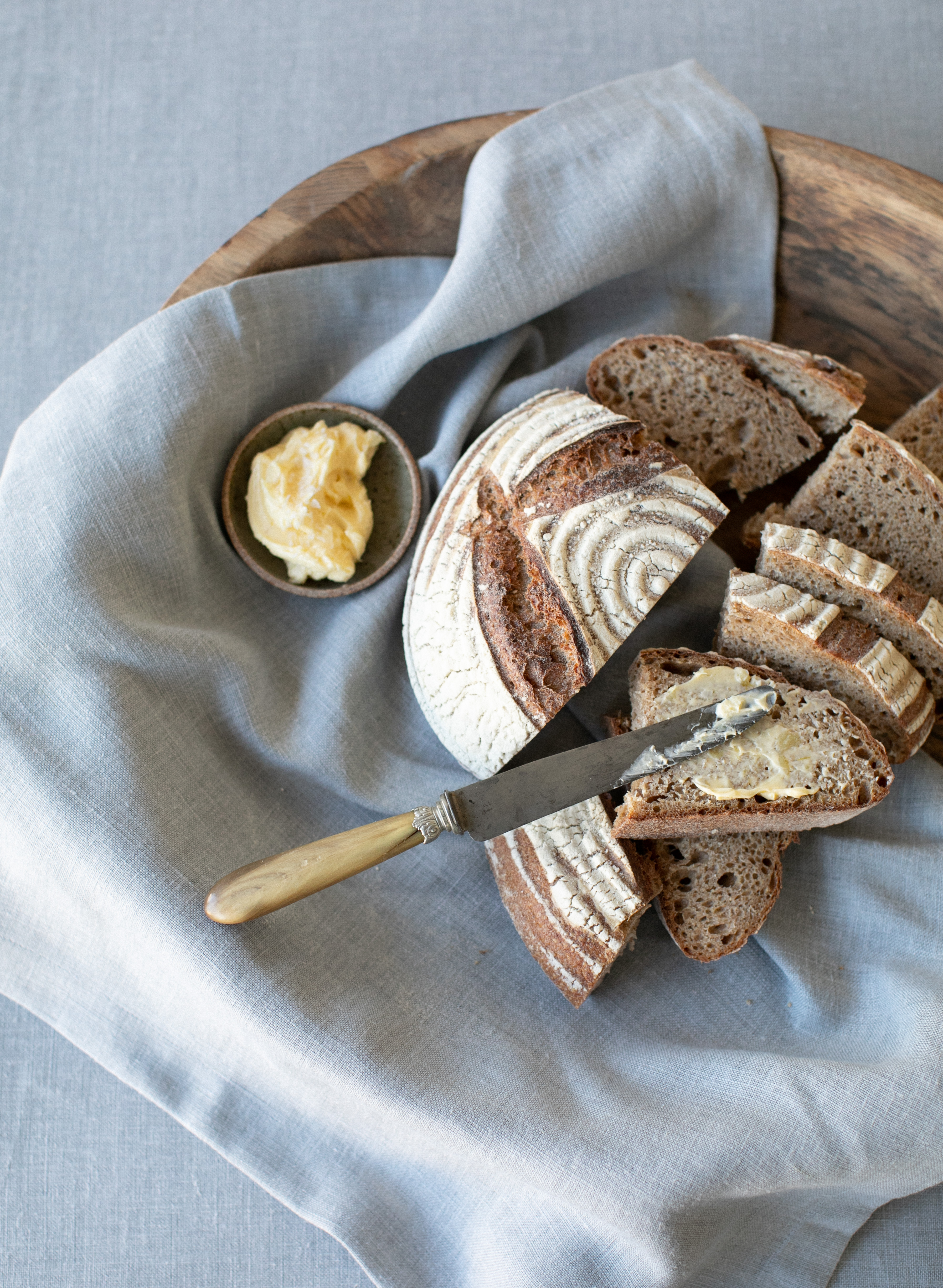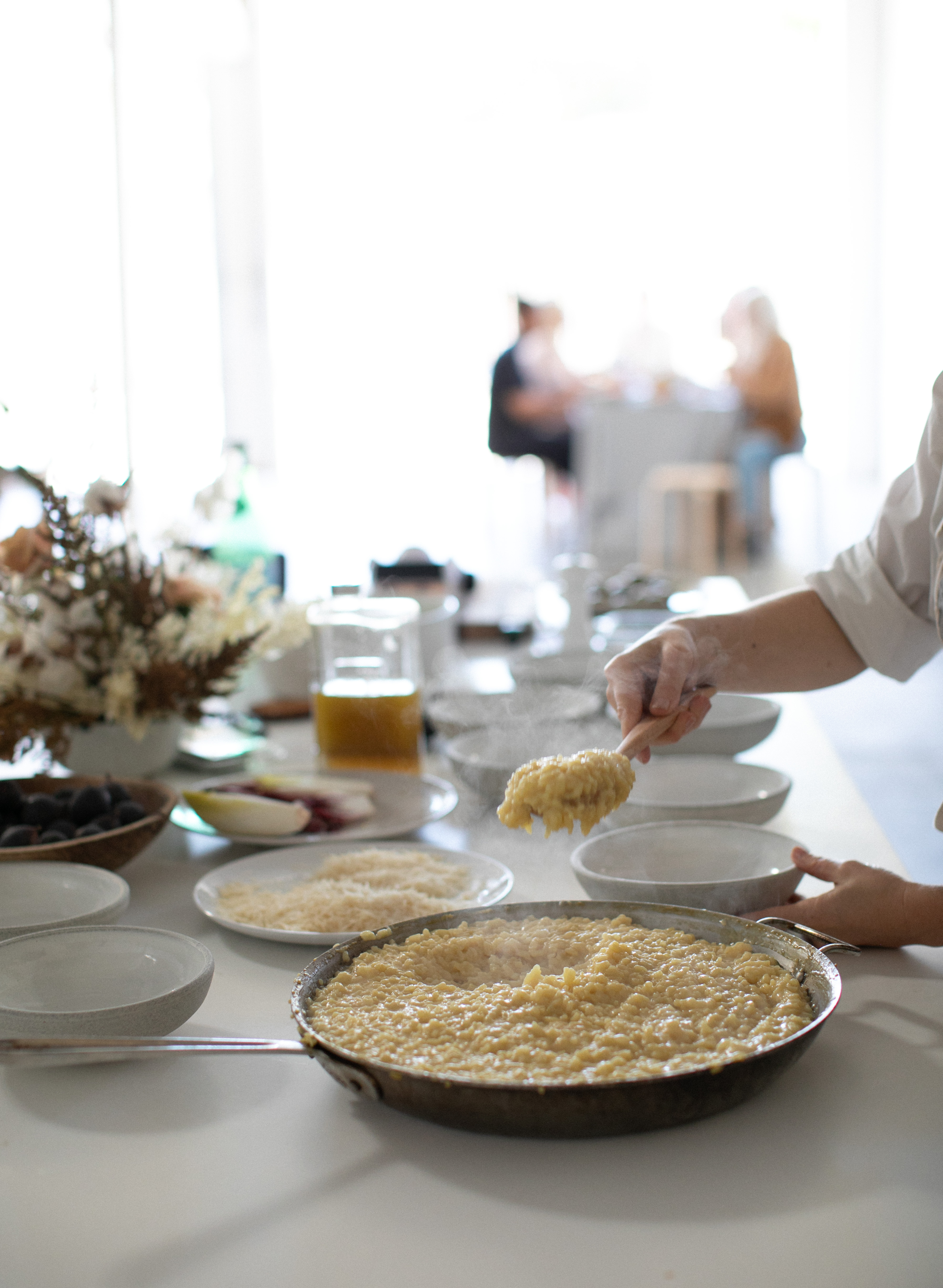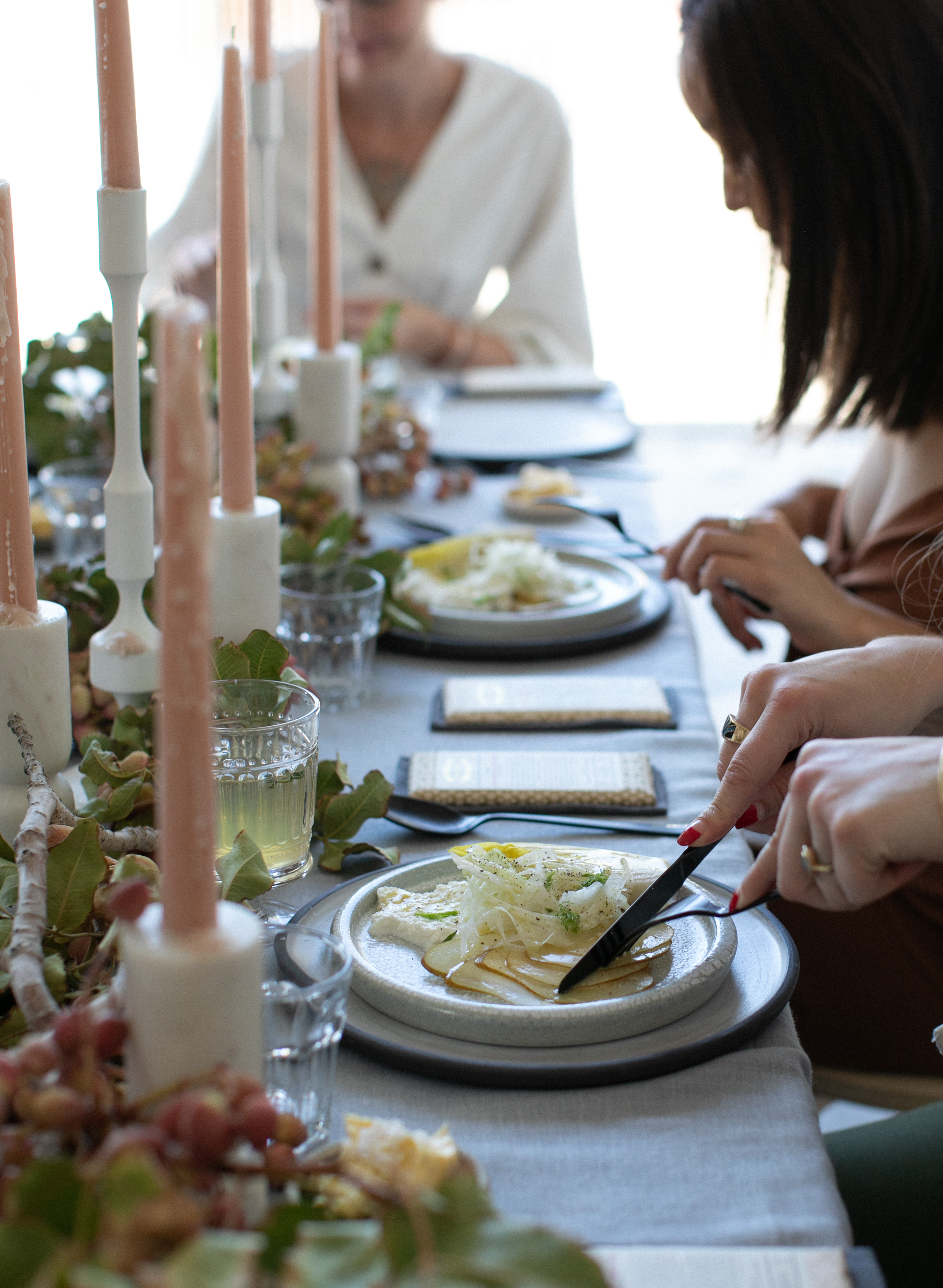 As for the gathering itself, it was a whirlwind! I have to give a huge shoutout of gratitude to my friend Dara Donovan for supporting with everything from styling to plating to serving and cleanup. Dara is a major pro stylist (if you've ever received a Williams Sonoma catalog, you've definitely seen her work!) Since I was doing all of the cooking and also directing the show, Dara's skilled hands and eye were invaluable in making sure everything looked as good as we'd all envisioned during the planning process. And then, of course, there's no one I'd rather host a dinner with than Elizabeth Messina. Her infectious energy, and her ability to capture every angle both artfully and expressively, are absolutely beyond. It was a dream day from start to finish!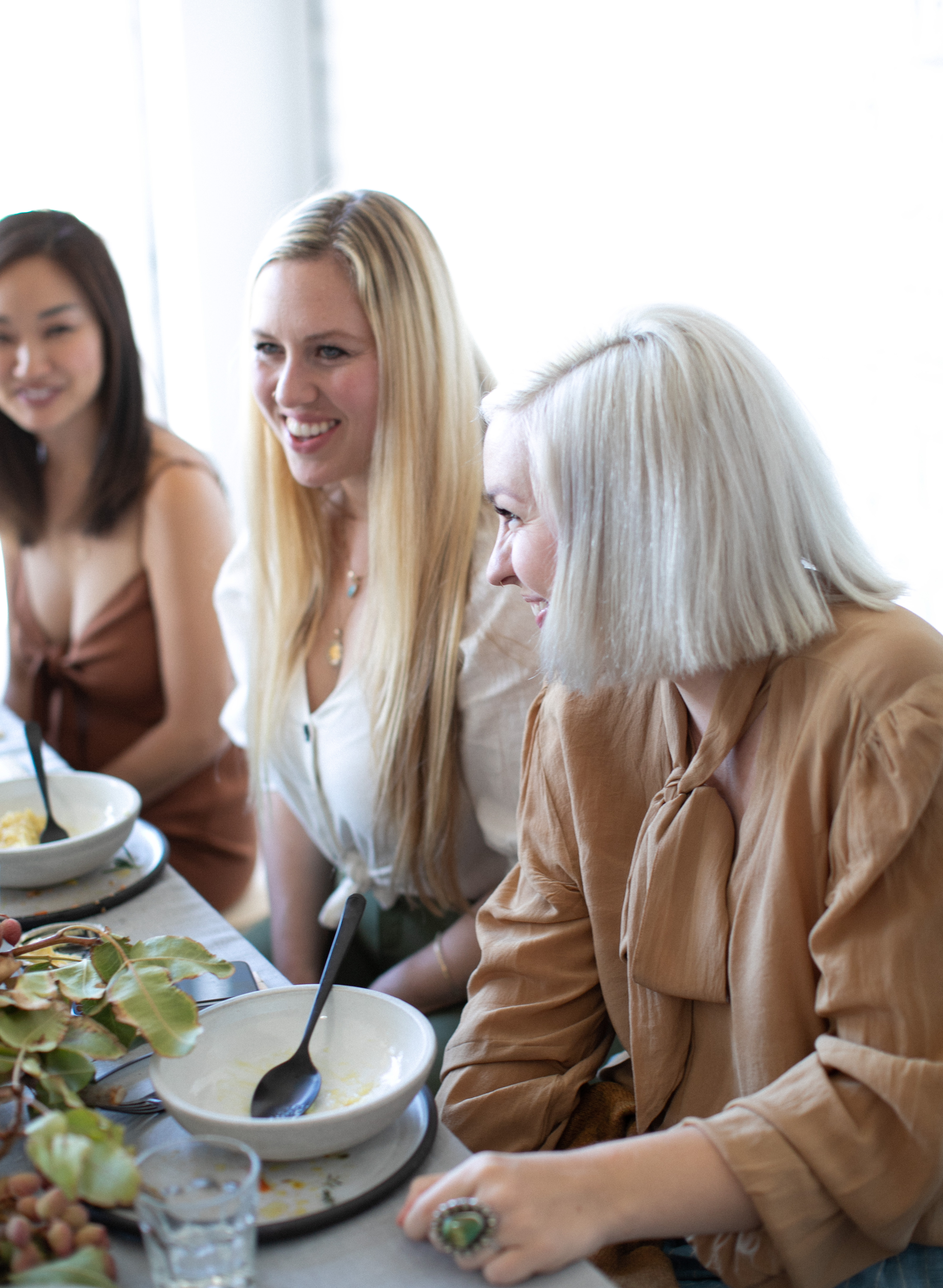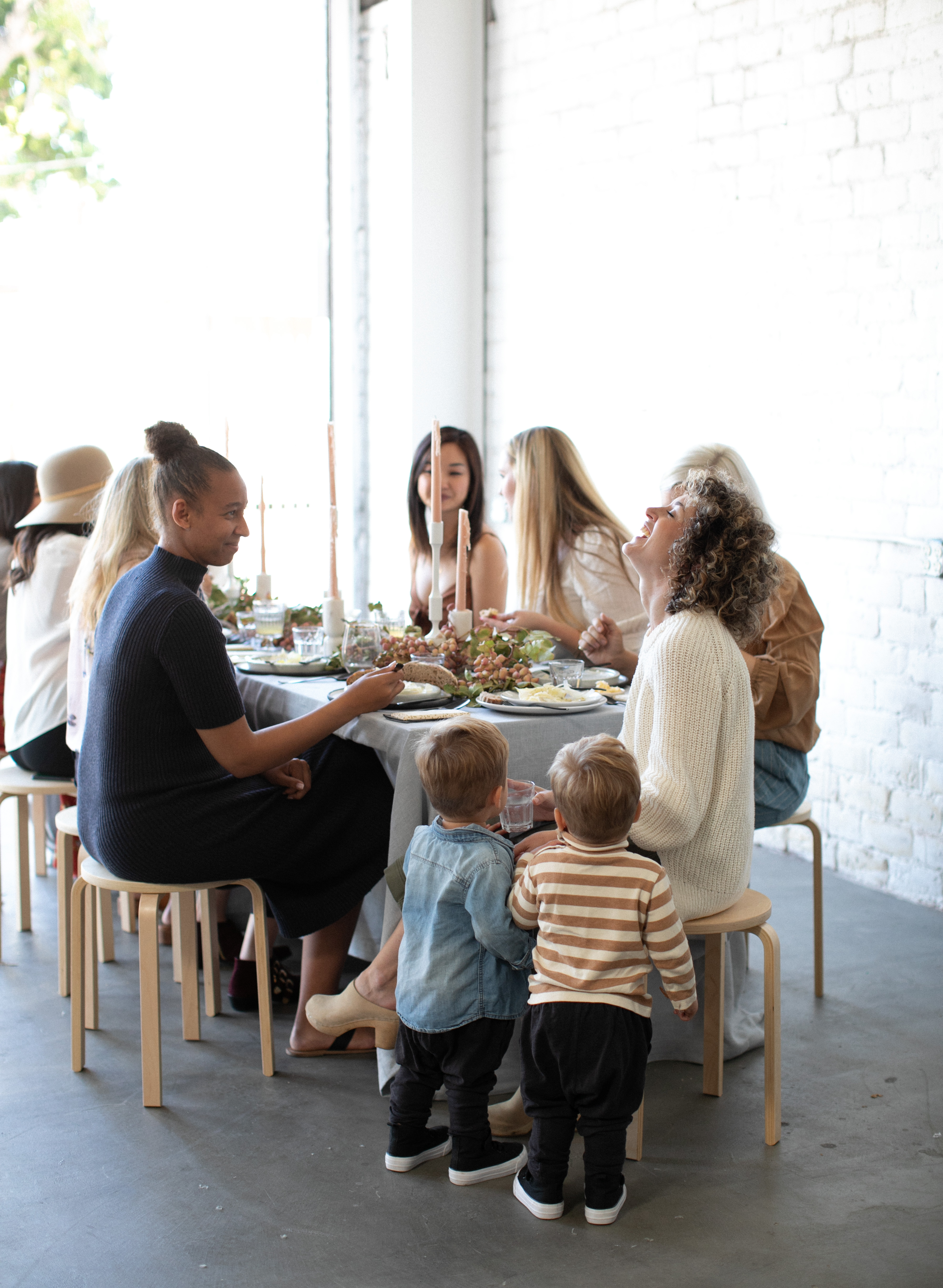 Stay tuned for next week when I'll be sharing all the details about the MOST important aspect of a dinner party: The Food! Images: Elizabeth Messina.